If you've never been tempted to explore the enthralling world of Dating Sims, there are many reasons why you should. These fascinating games are widely available, and compatible with desktop computers, laptops, tablets, and smart devices. For anyone who has traditionally shied away from role-playing games, Dating Sims will transform your perception. The possibilities for stimulating entertainment are immense.
Dating Sims or Online Dating: What is Better?
A Sims game will last only for as long as you are actively engaged in playing it. While the gameplay is in motion, and you are working through romantic scenarios with your avatars, your imagination will certainly be hooked. But the moment will come when you pause the action or see 'game over' appearing on the screen. A Dating Sim might even lead towards a simulated marriage, but the keyword here is 'simulated.'
Online dating comes in so many shapes and sizes. There is a general website dedicated to casual encounters, and generic services aimed at long-term partnerships. There are also thousands of outlets catering for niche areas, covering everything from polyamorous dating to fetishism, cougar romance to interracial partnerships, and much, much more. The only aspect of it that is simulated concerns those outlets catering to virtual reality (VR) technology.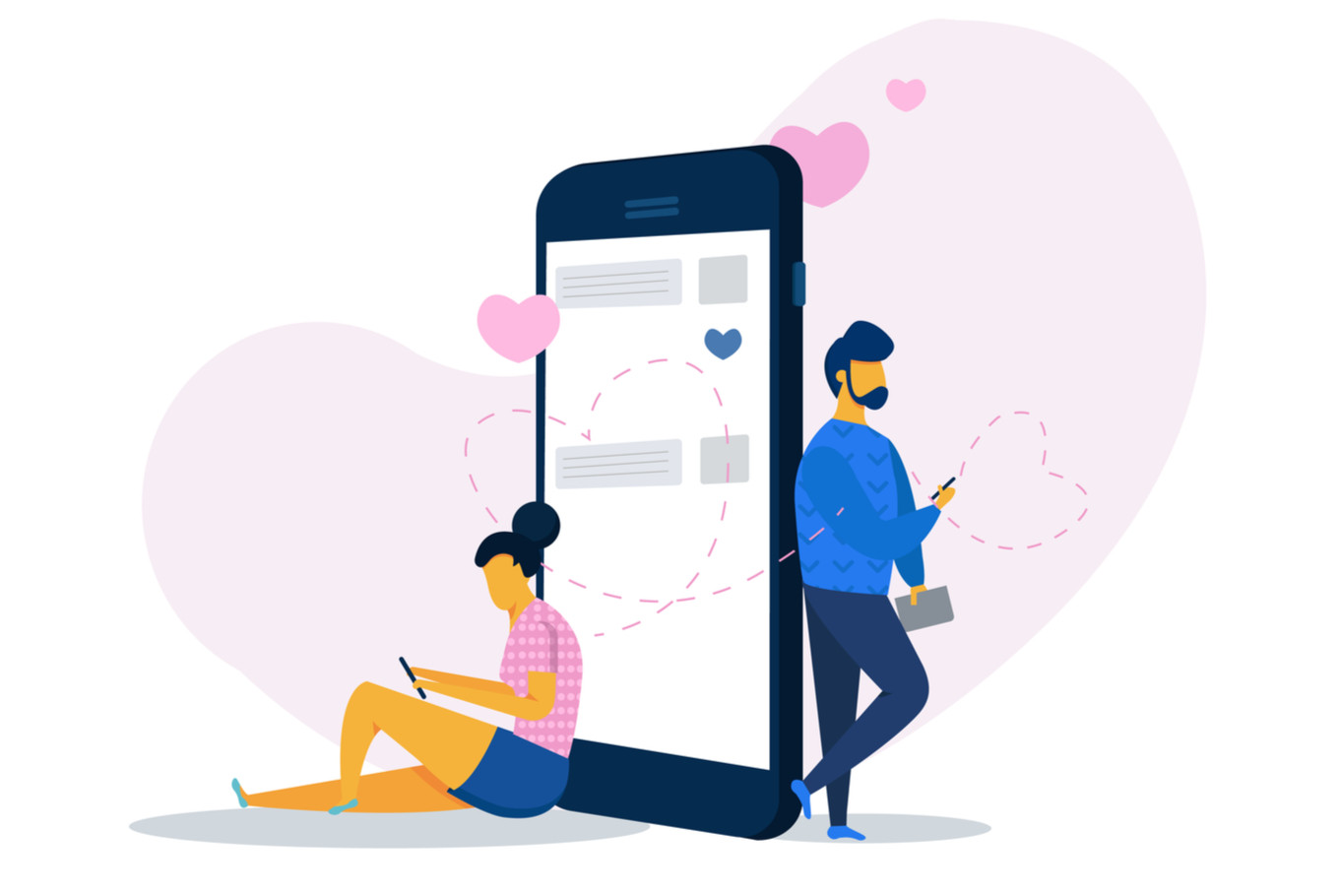 VR presents possibilities for those who might gravitate towards online dating rather than Dating Sims. By donning VR headsets, you could be interacting with an avatar version of your partner in an ultra-realistic, three-dimensional world, not just a two-dimensional computer screen. With the addition of sensory hardware, allowing the participants to stimulate each other during these remote liaisons, against fantastical backdrops – desert islands, lunar landscapes, futuristic cities, whatever – you can see how mind-boggling these scenarios could become.
Top 3 Dating Sim Games
Typically, you and your partner will be able to dictate gameplay involving a male avatar, who can converse with any number of female avatars. Because this is a computer game, it involves strategies and point-scoring. As the situations unfold, the male can attempt to win over the affection of one of the female avatars, gaining extra points for using dialogue deemed 'correct,' and which will boost his 'love meter.' The encounters will generally last a fixed period, with endless options for different outcomes, ensuring you never begin to feel as if you've locked yourself into a Dating Sim version of 'Groundhog Day.'
If you'd like to take advantage of what Dating Sims have to offer, an excellent place to become acquainted with the technology would be referring to the shortlist of the best games. Although this is liable to fluctuate over time, let's examine the current top 3.
This has gained the number one spot because it is described as a captivating ride, set in a steampunk world, where there are demonic threats and women with magical powers.
Number two on the list is a visual novel, allowing you and your partner maximum interactivity as you engineer different scenarios.
This Sims world centers on Spooky High, a school populated by monsters! Have fun romancing sexy vampires, werewolves, and a gorgon!
The Dating Site is a Place to Find your Gamer
While Dating Sims are fine for spending some diverting time together, signing up to a dating site has the potential to steer a single's life on a completely different course. This is the platform where you have every chance of getting with a compatible gamer who might share your interest in playing Dating Sims, but they'll remain your partner long after the 'game over' message.
This article contains sponsored links.