Thanksgiving has arrived for North America and soon Black Friday will be here. Nintendo's 3DS systems and games are a perfect gift this Christmas season for any gamer. Or you could always take advantage of 3DS Black Friday deals to gift yourself a present!
As of now, the Nintendo eShop is offering a long list of 3DS digital games that will be on sale until December 11th at 8:59 am PT. The following are on sale through the eShop starting today: Mario Sports Superstars, Bravely Default, Shovel Knight: Treasure Trove, Phoenix Wright: Ace Attorney – Spirit of Justice, Star Fox 64 3D, Rhythm Heaven Megamix, Final Fantasy Explorers, Shin Megami Tensei IV: Apocalypse, Paper Mario: Sticker Star, Legend of Zelda: Oracle of Ages and Orace of Seasons, Dragon Ball Fusions, Blaster Master Zero, Monster Hunter 4 Ultimate, Dr. Mario: Miracle Cure, Castlevania, Castlevania III: Dracula's Curse, Phoneix Wright: Ace Attorney, Dual Destinies, LEGO Star Wars: The Force Awakens, Breath of Fire, Mario and Donkey Kong: Minis on the Move, Theathrythm Final Fantasy Curtain Call, SteamWorld Dig, Story of Seasons, Demon's Crest, Dillion's Rolling Western, Gargoyle's Quest, Gunman Clive, LEGO Marvel's Avengers and Mutant Mudds.
The Legend of Zelda 2DS is a great deal since you will also get the digital copy of LoZ: Ocarina of Time for only $79.99. Then the Mario Kart 7 2DS is the same deal of $79.99 that includes a digital copy of the Mario Kart 7 game with a special color scheme. Plus there is the Super Mario Bros 2 edition that includes the digital game for the same price of $79.99. The 2DS may look more like a child's toy than a real handheld console but the price and fun color schemes are something to take into consideration.
If you're looking for a New 3DS XL, the systems are basically the same $199.99 price except for a few stores like GameStop, Walmart and Target that will be selling the system for a slightly cheaper price. Each store is also offering various sales on certain titles like Animal Crossing New Leaf, Mario Kart 7 and even the Pokemon games.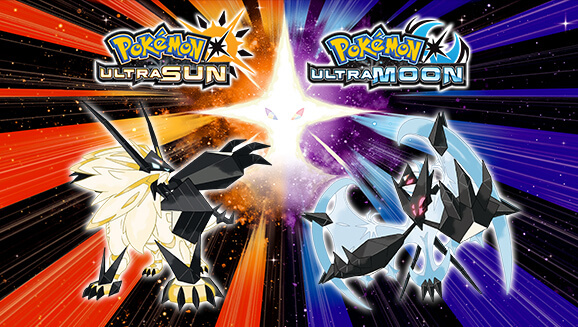 The best 3DS games to buy for Christmas depend entirely on what the recipient's gaming tastes happen to be or what you are willing to spend. If you are willing to spend $40, Pokemon Ultra Sun and Moon are a safe bet with Pokemon and Nintendo fans. Plus, Miitopia or Super Mario Maker 3DS  edition and the Monster Hunter Stories games are also fun for children and the kids at heart. If you are in the market for a cheaper game with plenty of gameplay Animal Crossing New Leaf, Donkey Kong Country Returns 3D and Legend of Zelda Ocarina of Time. And if you are completely stumped on what a 3DS/ 2DS owner would like to add to their growing library, a Nintendo eShop card (found at almost every store) will always be appreciated so they can choose something from the online shop. Whichever game or system you decide to gift this year let us know in the comment section below!
The BagoGames Team wishes all of our North American friends a Happy Holidays!