It's a new week and a new set of anime and manga news to cover, so I'll be listing the best updates and announcements we received throughout the week.
【第2弾PV公開!】
2021年1月9日 ON AIR
TVアニメ「はたらく細胞BLACK」第2弾PV公開。

ブラックな職場で奮闘する細胞たちの物語。
これは、あなたの体の物語──。

■YouTubehttps://t.co/tTnCG6wa56

■公式サイトhttps://t.co/bQB0e8Y6Ap#細胞BLACK pic.twitter.com/2LNC5xS2W5

— 『はたらく細胞BLACK』【公式】 (@cellsatworkbla1) November 23, 2020
Cells at Work! Black New Trailer
Earlier this week, we received a new trailer for the Cells at Work! Black TV anime which also revealed the series premiere date of January 9 as well as its voice cast and new visual.
Kodansha USA serializes the manga in English and describes the series as such:
The manga and anime Cells at Work! showed you what happens when a young, healthy body gets in trouble … but what if the body wasn't so young, and was never very healthy? This new take stars a fresh-faced Red Blood Cell and his friend, the buxom White Blood Cell, as they struggle to keep themselves and their world together through alcoholism, smoking, erectile dysfunction, athlete's foot, gout … it's literal body horror! Whoever this guy is, he's lucky his cells can't go on strike!
Cells at Work! Black premieres on January 9 in Japan right after Cells at Work! season 2.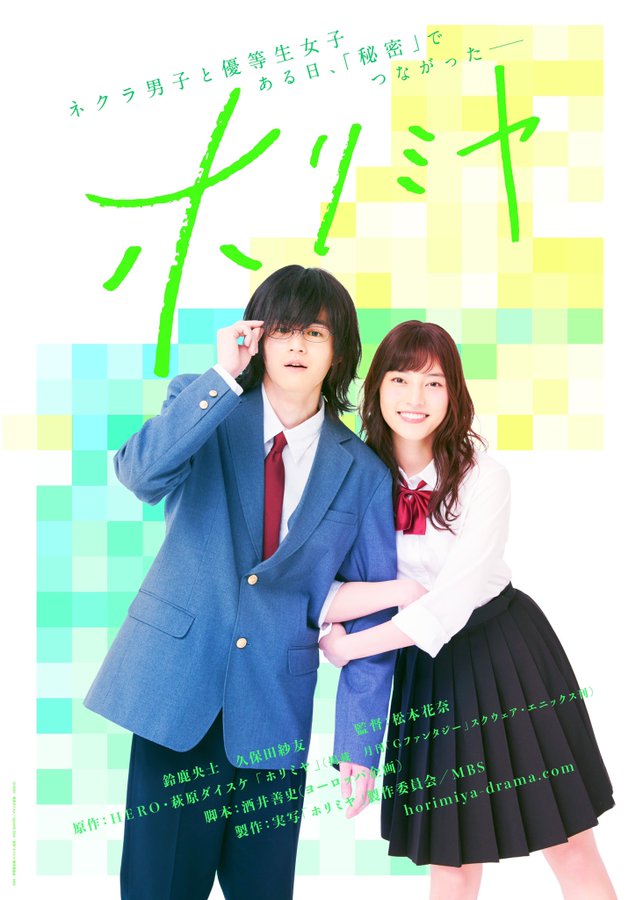 Horimiya Live-action TV Adaptation
Earlier this week, it was revealed via ANN that in addition to the upcoming TV anime, HREO and Daisuke Hagiwara's Hori-san to Miyamura-Kun, or Horimiya, will also be adapted into a live-action TV drama series on February 16, 2021.
?2021年TVアニメ化?

TVアニメ「ぼくたちのリメイク」2021年放送決定❗

?TVアニメ公式twitterアカウント@bokurema_anime

?ティザーサイトhttps://t.co/U2TRNtXz8I

#ぼくリメ #bokurema pic.twitter.com/8uCpQINDAN

— TVアニメ「ぼくたちのリメイク」公式 (@bokurema_anime) November 25, 2020
Remake our Life Anime Adaptation
Earlier this week, the official Twitter account for the TV anime adaption of Remake our Life by Kionachi and Eretto announced that the anime adaptation will premiere sometime in 2021, the anime was initially announced in December last year.
A description of the series via Crunchyroll can be seen below:
The Remake our Life! light novel series is published in Japan by KADOKAWA under their MF Bunjo J imprint. The story of the series begins in 2016 and follows Kyouya Hashiba, a 28-year-old video game designer. After his company goes bankrupt, Kyouya returns to his home town to live with his parents in an effort to get back on his feet. One night Kyouya goes to bed sulking about his failed dreams of being a brilliant creator, but when he wakes up, he finds that's he's time-slipped 10 years into the past (2006). And so Kyouya gets to re-live his college years at a co-ed dorm, only this time around, he decides to be an art student.
In/Spectre Season 2 Announced
In more exciting news, Kodansha announced via ANN this week that the second season of the popular anime adaptation of Kyo Shirodaira and Chasiba Katase's In/Spectre manga will be receiving a second season. Kodansha released an all-new promotional video and key visual for the second season but is yet to release a premiere date. Crunchyroll released the first season as part of its originals slate last year and aired 12 episodes.
Kodansha Comics is publishing the manga in English, and it describes the series as such:
When she was still just a girl, Kotoko was kidnapped by yokai. These spirits made her into a powerful intermediary between the spirit and human worlds, but this power came at a price: an eye and a leg. Now, years later, she watches out for dangerous yokai while developing feelings for a young man named Kuro, who is also special: an incident with a yokai has given him healing powers. He's surprised when Kotoko asks him to team up to handle renegade yokai, preserving the thin line between reality and the supernatural.
Yuri!!! On Ice the Movie: Ice Adolescence Trailer and Production Update
This week, the official website for the Yuri!! On Ice anime film, Yuri!!! On Ice the Movie: Ice Adolescence began streaming a teaser trailer for the film.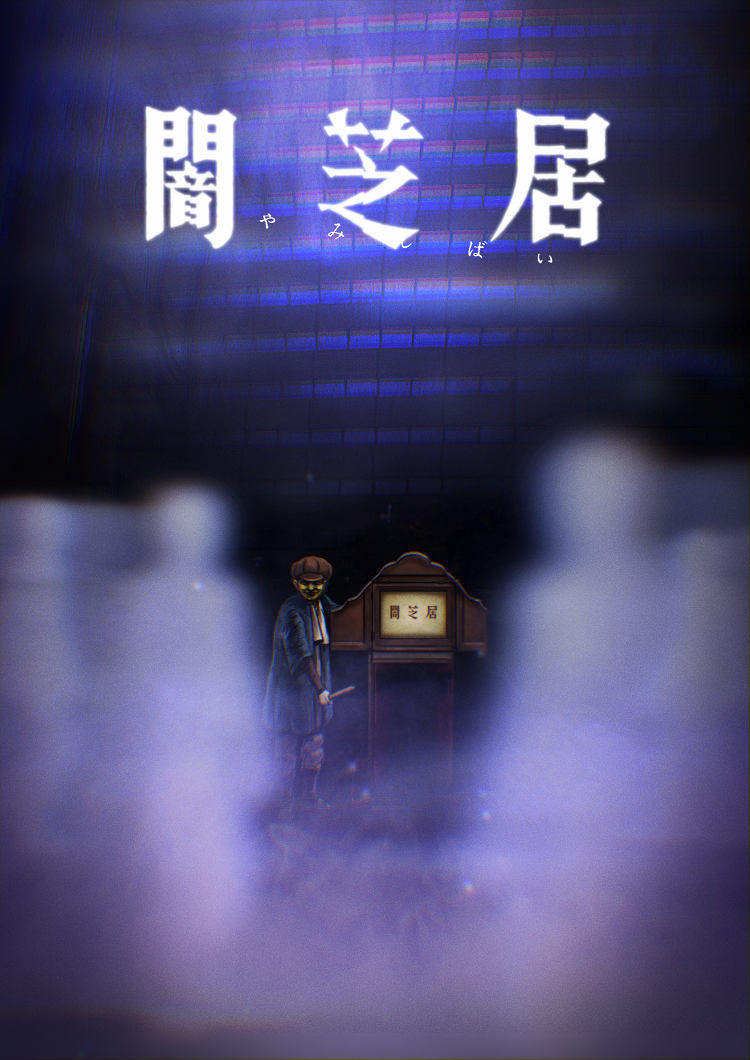 Yamishibai: Japanese Ghost Stories Season Eight
This week, it was announced that the limited animation series Yamishibai: Japanese Ghost Stories will air its eighth season this January.
Yamishibai: Japanese Ghost Stories Season 8 premieres sometime in January 2021.
Gintama The Final Light Novel Adaptation
This week, it was listed in Shueisha's Jump J-Books novel imprint that Gintama The Final, the new anime film based on Hideaki Sorachi's Gintama manga, will receive a novel adaptation and will release on January 8.
The Promised Neverland New Bonus Chapters
The 52nd issue of the Weekly Shonen Jump magazine revealed this week that the magazine will publish a brand new bonus chapter for Kaiu Shirai and Posuka Demizu's The Promised Neverland manga in the magazine's first 2021 issue, which is set to release on December 7.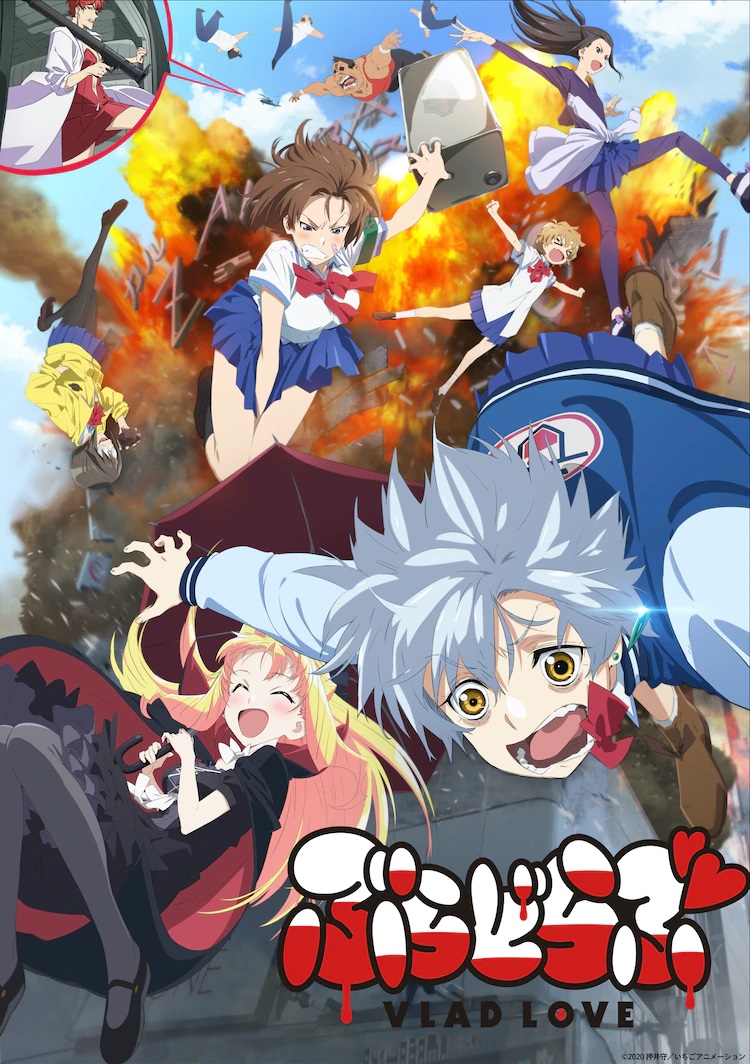 VLADLOVE Anime
This week, we received a brand new trailer and key visual for the upcoming TV anime of the upcoming comedy anime VLADLOVE
A synopsis of the upcoming anime can be seen below:
Mitsugu Bamba is a high school girl who is crazy about donating her blood, to the point that she feels compelled to visit a local blood bank despite the unfriendly nurse. One day, Mitsugu encounters a beautiful girl there who looks like she has come from overseas. The girl is so pale that she appears ready to faint. Instead, she suddenly starts trashing the blood bank. The girl then loses consciousness and so Mitsugu takes her home…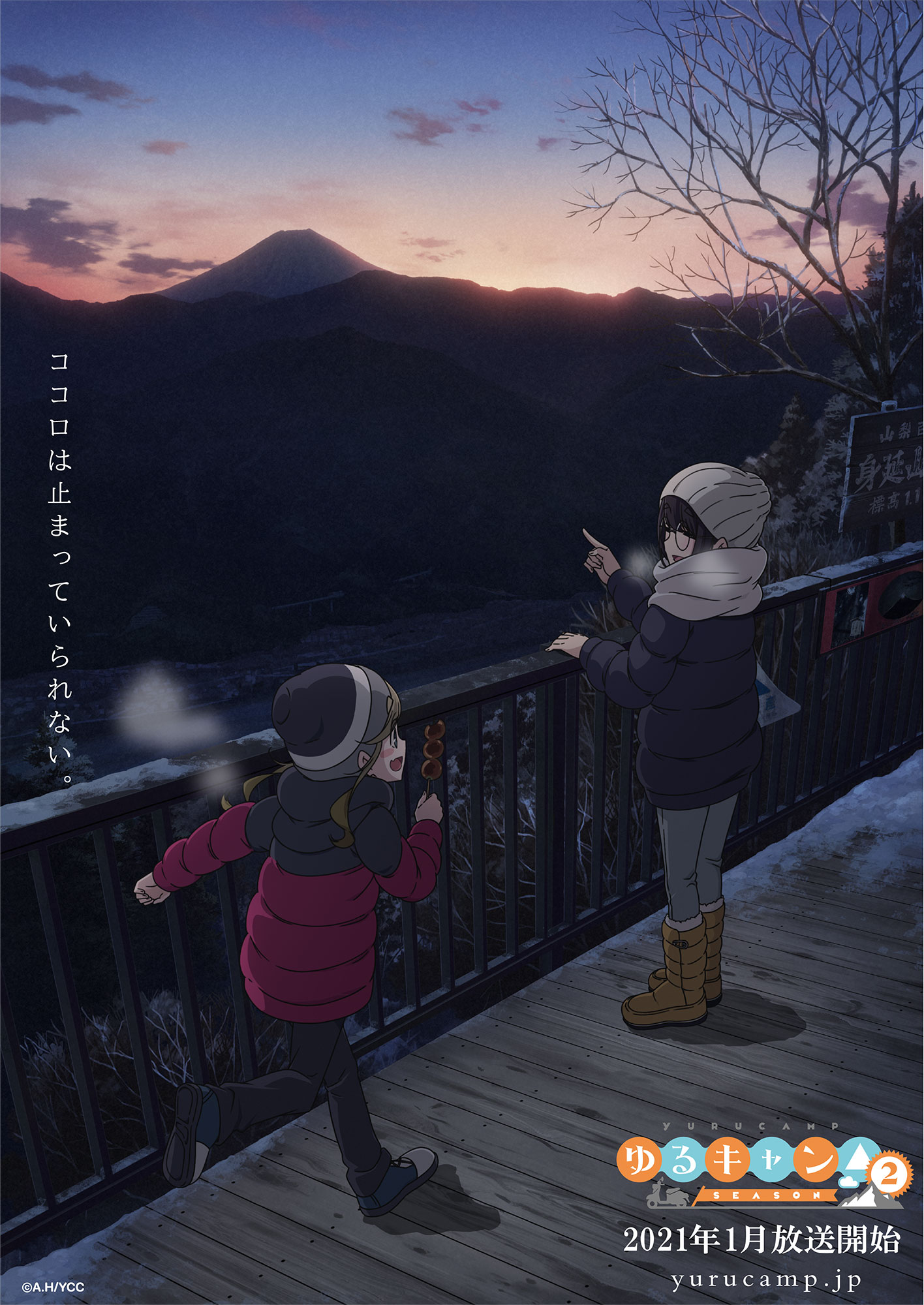 Laid-Back Camp Season 2 Premiere Date
It was revealed during a pre-screening event for the upcoming second season of the comfiest anime in the world Laid-Back Camp, that the season will premiere on January 7 on TV in Japan.
What do you think of this week's anime and manga news? Are you also looking forward to Laid-back Camp? Let us know your thoughts in the comments section below.