Another day, another Isekai (sigh). Thankfully, this isekai is one of the more competent ones. As such, with the new season now finally airing, fans of That Time I Got Reincarnated as a Slime no doubt can't wait for more slimy hijinks.
A Modest Return
If you're anything like me and have almost completely forgotten about the events that happened in the first season, then fret not as Crunchyroll currently has two episodes listed for the second season. The first named episode 24.9, serves mostly as a recap for the earlier season, whereas episode 25 is the actual first episode of season 2. This episode starts with Rimuru leaving his students behind to his substitute Tiss, who makes an appearance in the OVA episodes which portray Rimuru's story teaching said kids.
Shortly after, Rimuru then departs for Tempest to oversee efforts to send a delegation to Demon Lord Carrion's territory in hopes for a peace treaty, while also preparing to receive one as well. However, before this, the episode shows us that Tempest and its inhabitants are doing quite well for themselves. The citizens are happy and as hardworking as ever, with barely any changes seen from the previous season.
The episode also shows Youm, and his associates before and during preparations for the delegation as well as all the other monsters Rimuru has come to befriend. After a sort of inspiring speech from Rimuru, we finally see the delegation occur as Rimuru and friends welcome Demon Lord Carrion's associates (called Beast Keepers) Albis and Suphia. The former seems to be leading the delegation and is calm and logical, while the latter is brash, abrasive, and looking to pick a fight.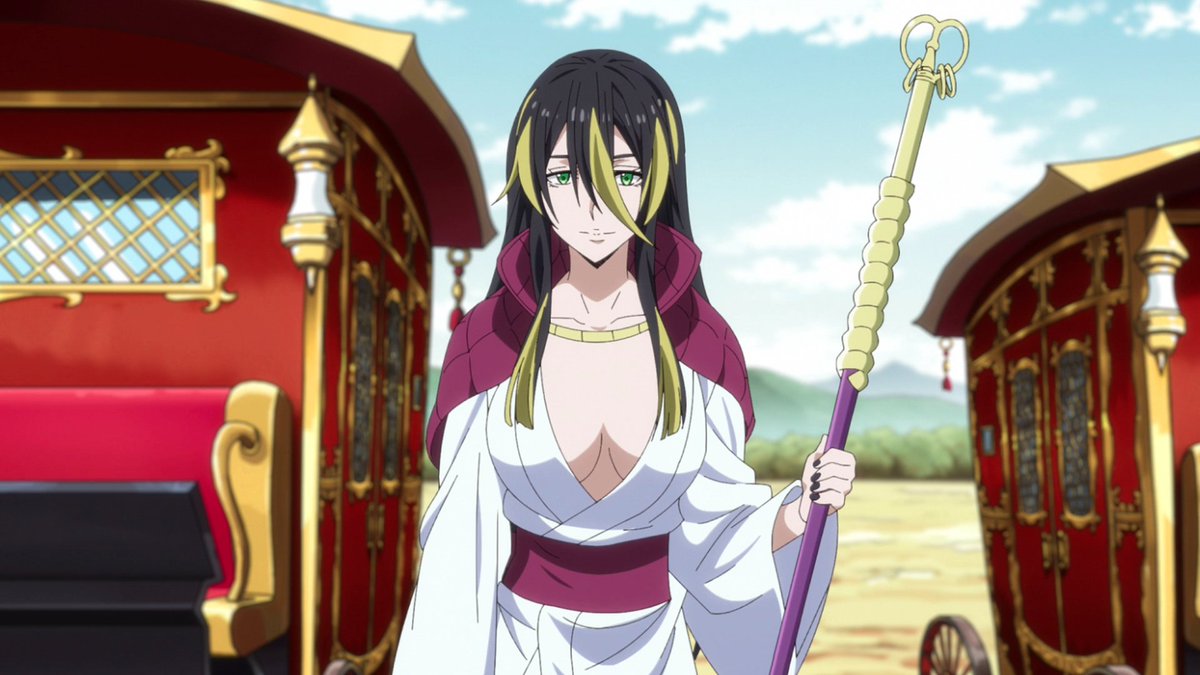 Same Old Slime
This eventually leads to members of both parties squaring off. Shion ends up brawling with Suphia to punish her for disrespecting Rimuru, and Youm ends up facing a third beast keeper just because. Funny thing is that despite constantly reminding his subordinates that the delegation is meant to be a peaceful one, Rimuru is the one who instigated the fight in the first place by granting them permission to do so. Still, this obviously is just an excuse for the anime to squeeze in a little action in the final minutes of the first episode.
Though I would've preferred it if the fight actually ended in the same episode, if at all it was necessary in the first place. Other than that, the fight was also the only way for each side to test the opposing side's strength, which might help with the delegation process or any necessary negotiations for the peace treaty. Aside from that, there was nothing special to these fights as they play out like a standard brawl.
Confrontations aside, the animation looks as good as ever with bright colors, crystal clear visuals, and defined movements especially represented with the fight choreography. The character designs for the newly introduced characters are simple yet detailed and fits well with the world's fantasy aesthetic, illustrated fantastically with Suphia's cat-eared, tiger-themed design in contrast to Albis' relatively simple look.
The new opening and ending songs are …just OK. Though it at the very least radiates the same peppy, positive energy as the previous season's did.
That Time I Got Reincarnated as a Slime Season 2- Final Thoughts
All in all, the episode was good in some parts and bland in others. It wasn't a great start to the new season, nor was it a bad one. It was just a start, I suppose, and hopefully, things get a lot more exciting and engaging in the episodes to come. The animation is as impressive as ever, and the characters are still very much charming in their own ways, so hopefully, we'll also get to see more of them soon.
If you haven't seen That Time I Got Reincarnated as a Slime Season 2, its available to stream right now on Crunchyroll.
Have you seen That Time I Got Reincarnated as a Slime Season 2? What do you think of our impressions? Let us know your thoughts in the comments section below.