God Of War undoubtedly has a large loyal fanbase. The series was one of the biggest hits for PlayStation, and the most recent game in the series was well-received by critics. Famous streamer and game developer Alanah Pearce recently announced being on the Santa Monica Studio dev team for the next game in the series.
Apparently, this has also lead to her becoming a scapegoat when the game was recently delayed. Santa Monica Studio announced this in a recent tweet.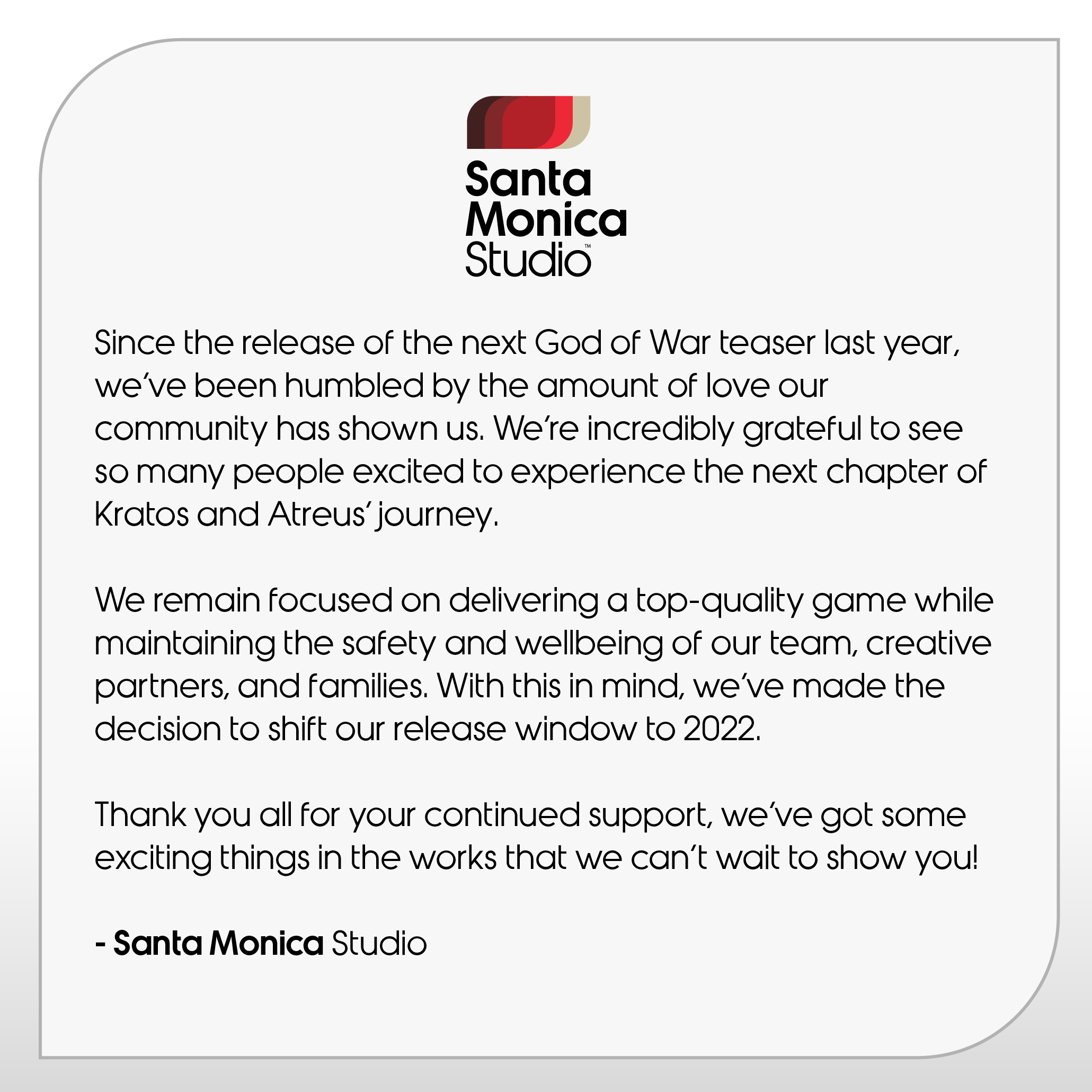 Harassment
Alanah has often been on the receiving end of hateful messages. Given she's a streamer and host of several online events such as the VGA awards, she's in the spotlight a lot. Her involvement with God Of War however put her on the receiving end of angry God Of War fans.
Aside from the ones I got for being hired in the first place, I think this is my first game-dev-related abusive message. I'VE FINALLY BEEN INITIATED, LOOK AT ME GO! ? pic.twitter.com/17jNTGGvSx

— Alanah Pearce (@Charalanahzard) June 4, 2021
It obviously seems crazy to put the blame for the game's delay solely on a single person. This is not something anyone is responsible for, and given the industry's trend of rushing games out recently, it's not even necessarily a bad thing.
Furthermore, Alanah herself was previously involved with Cyberpunk 2077, hosting several game-reveal events for the game. However, that game ended up being rushed out in a state that demanded its removal from the PSN store. So now it seems she has become a target for the opposite problem.
Alanah seems to be taking it well however, joking about how this shows she has been initiated. That being said, nobody should send messages like these to game developers who are working hard to give us a decent product. It reflects badly on all gamers.
THIS IS THE SWEETEST, CHEESIEST THING I HAVE EVER SEEN AND I ADORE IT.
Thank you ?. https://t.co/Vp9w6MdsBs

— Alanah Pearce (@Charalanahzard) June 5, 2021
A Strong Community
To make up for the abusive messages sent to Pearce, she was tagged in a tweet showing God Of War's protagonist Kratos holding Alanah Pearce's YouTooz figurine. "Real God of War fans love devs" read the tweet. Hopefully, this shows that the true fans respect the developers of the game.
What are your thoughts on behavior like this? Do you think the game being delayed is a good or bad thing? Let us know in the comments!