MacBook's and Windows PCs are comparable in various aspects, and gaming is one. MacBook's graphics are without doubt outstanding. The latest Mac Pro 2021 has an even more powerful CPU on top of the graphics. 
MacBook Pro Performance
MacBook's Pro 2021 features include exceptional 3D graphics courtesy of Apple's chip integration and new silicon technology. The MacBooks have storage of 2 TB and a RAM of 64 GB, CPU core, ten, and GPU core, 32, making it faster than play station 5. From a performance standpoint, these laptops are undeniably the best MacBooks ever made, making them the best MacBook's ever made for gaming. However, this does not automatically imply that they are a good buy if gaming is your primary focus.  
Mac Versus Windows on Gaming
Developers Preference
PCs have dominated gaming because more games are developed on the PC platform. When it comes to gaming, speed is a significant consideration, and PCs have offered more powerful CPUs aligned. Many people opt for it services for small business to be able to support both platforms.

However, Apple has stepped on both speed and memory, as we see below.  
Speed
Since 2020, when it began using its ARM-based architecture, Apple has been able to apply unified memory on MacBooks in line with its keenness to improve MacBook's performance primarily for data science and creative professionals. Gaming is not top on its interests. 
Compatibility
Since the RAM is now integrated into the system on a chip, the CPU and GPU can share a single pool of high-speed memory, compromising the system's capacity to upgrade and compatibility. PCs are generally compatible with multiple devices and host different games. They can even be upgraded to suit a consumer's needs. For Apple's MacBook, only memory and storage can be upgraded.  
Graphics and Brightness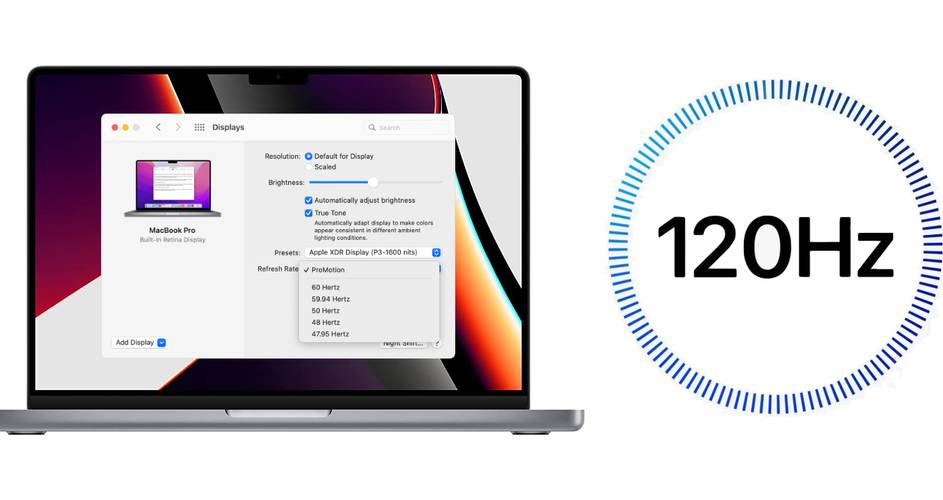 The inclusion of Apple's Pro-Motion display to the whole 14- and 16-inch MacBook Pro line represents yet another significant step forward. Compared to the original MacBook, Pro-Motion screens refresh at twice the pace, resulting in a 120Hz frame rate with adaptive sync.  
When the GPU is ready to send new frames, the display's refresh rate be adaptive sync. Variable refresh rate, or VFR, is a technology used in the computing and gaming industries to prevent screen tearing and provide smoother action. Also, many gaming monitors and even televisions can't compete with the brightness of these laptops. 
Windows Upperhand in Gaming
The Mac has seen a rise in programs in recent years, but not as many games. Game downloads can be found on the App Store. Here, you can find the most popular computer games on MacBooks that App Store awarded this year. While a few games are on both Macs and PC, many games are available for PCs. There is also a more incredible selection of gaming-optimized hardware for Windows. Windows-based systems also have a more comprehensive choice of graphics cards and the option to upgrade them. 
The pricing of MacBooks is a significant hindrance since Apple's products are high-end and solely manufactured by Apple. PC manufacturers range from Lenovo, Dell, Toshiba, and HP, meaning price comparison to get an affordable PC possible. 
VPN for Gaming
For a gaming ad-free experience, consider using a VPN. Malicious websites can infect your device with viruses and trackers without your knowledge. Inbuilt protection in VPNs helps avoid infections by blocking certain sites because they may harm your laptop. VPNs come in both free and premium subscriptions, and you may click here to learn more about VPN for Windows in terms of the value you get from the VPN. Some VPNs also block pop-ups and ad banners. Their anti-malware software blocks malicious ads from infiltrating your computer. 
Final Submission
Gaming necessitates a fast CPU, and Mac Pro machines are often equipped with strong processors capable of handling recent video games. Unfortunately, the Mac Pro series PCs are far more expensive than PCs with similar features. Furthermore, despite Apple's attempts to make Macs more gaming-friendly, a significant number of videogames are incompatible with their operating system. Game developers are still more likely to produce versions for Windows than for macOS, resulting in limited and frequently delayed choices for Mac users. For more great resource for PC help check out https://mytechnolojoy.com.