Crunchyroll recently announced that the mobile game My Hero Academia: The Strongest Hero, will now be published by Crunchyroll Games. The game, which features Midoriya and his friends from Class 1-A. The mobile game launched in 2021 with more than 12 million downloads in less than a year. The game was previously published by Sony Pictures Television in the US.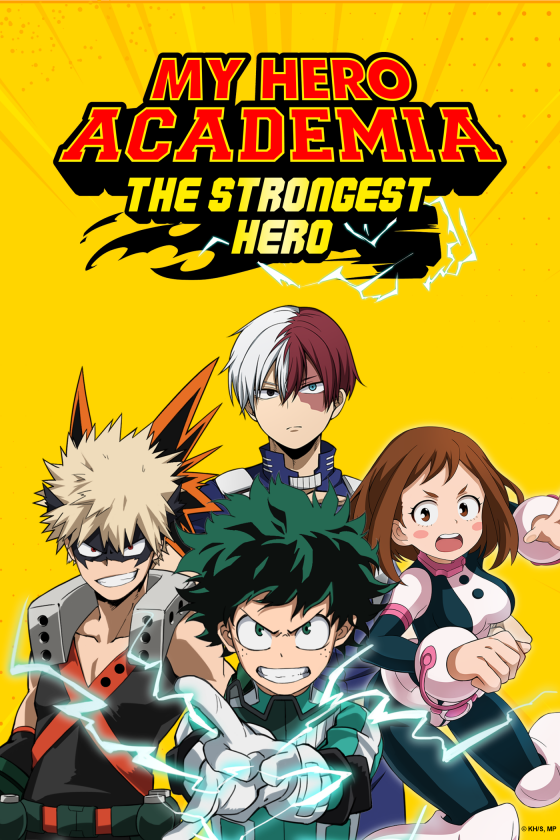 Additional Information
Terry Li, General Manager of Crunchyroll Games had this to say about the news:
"My Hero Academia: The Strongest Hero has found the perfect home at Crunchyroll Games with our focus on delivering rich anime experiences to fans. We have a lot in store for players this year, so stay tuned for even more Plus Ultra action!"
Crunchyroll states that Crunchyroll Games can explore even more gaming opportunities to leverage and maximize more anime IP than ever before thanks to its merge with Funimation. Under Li, Crunchyroll has launched a full-service AAA game publishing, editorial and production division, onboarding veterans from Sony Pictures Entertainment, Riot Games, Activision, and Disney Entertainment.
Based on the anime series, My Hero Academia: The Strongest Hero immerses players into the world of Midoriya, Bakugo, and Todoroki, alongside pro heroes like All Might and Endeavor as players select their hero teams, explore the city and take down villains in a quest to become the strongest hero.
To celebrate the game under the Crunchyroll Games banner, fans can enjoy several in-game celebrations:
The launch of the Character Summon Card for Best Jeanist, the Fiber Master pro hero.
A special "Strongest Hero x Crunchyroll Celebration" login event, running for seven days starting April 6. Users who play the game every day during this window will receive seven Card Summon Tickets.
One Character Select Ticket reward delivered to the in-game mailbox of all players who play the game between April 6 and April 20.
Crunchyroll Games is also sharing one general code that can be redeemed for three Card Summon Tickets. The code TSH2CR2022 is available to be redeemed now until April 20.
Players can also take advantage of these events ahead of the big one-year anniversary celebration this spring, which will include tons of new events, login bonuses, giveaways, and character releases.
My Hero Academia: The Strongest Hero is available to players in English across North America, Latin America, the United Kingdom, Ireland, Australia, New Zealand, South Africa, the Caribbean, and Scandinavia. Fans can download the game now by visiting https://got.cr/mhaprtsh_cr.
My Hero Academia is the smash-hit anime series based on the manga by Kohei Horikoshi. The series is animated by bones inc. and the full catalog is available now on Crunchyroll. The game is available on iOS and Android.
Source: press release
Are you a MHA fan? What do you think of this mobile game? Let us know your thoughts in the comments section below.