As the gaming sector has grown in significance, popularity and revenue, so it has also become far more diverse. Sure, there will always be those gamers who want the latest, greatest and most realistic gaming experience possible, and are prepared to pay whatever it costs. But there are far more who simply want gaming to be a fun distraction, and maybe one that takes them back to years gone by.
The resurgence in popularity for characters like Sonic and Mario certainly shows there is a strong appetite for 80s and 90s-style gaming. But there are also a host of free games being released every week that you can play online and that capture that clean, simple but hugely addictive vibe of the games we remember as kids. Shell Shockers is one of the latest and is well worth a closer look.
Become a Fighting Egg – Why Not?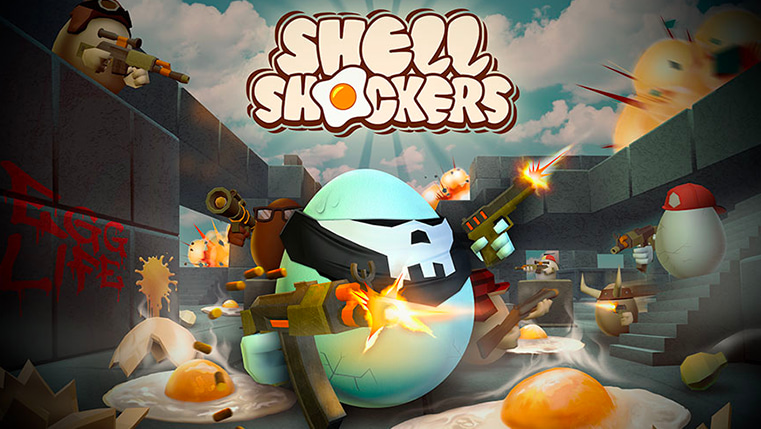 Most io games feature battling stickmen or snakes or whirling balls or rudimentary spacecraft. Not so in Shell Shockers. Here, it's a no holds barred battle between eggs. As you can imagine, if puns were weapons, you'd be able to beat your opponents in no time. The in-game currency takes the form of golden eggs, so there is a degree of cannibalism here that does not entirely sit with the ethos of using eggs to make the battles less violent. It's probably better not to overthink it, however, to avoid scrambling your brains.
Boiled Eggs with Soldiers
There are three types of warrior your intrepid egg will be up against in Shell Shockers. These are called Soldiers, Scrambles, and Free Rangers. Each of these has different strengths and abilities, and as you become familiar with them, you will be able to develop your strategy and launch more effective attacks.
Game Controls and Modes
The keyboard controls are intuitive and will be familiar to anyone with experience playing these sorts of io games. Move with the WASD Keys, space bar to jump, a mouse click to shoot, E to change weapons and Q to throw. Like other io multiplayers, Shell Shockers has two game modes. Single player is plenty of fun in its own right, and is the place to start while you get used to the game. But the real egg-citement starts when you join a team. Get together with friends, or make some new ones and take on other teams from across the globe – it's what multiplayer ios are all about!
Where to Play
The game is available on platforms like Gogy, where you can find all sorts of gaming treasures. The great thing about these types of games is that you don't need to download, install or pay for anything. Just search for the game or click the link above and you can get straight into the action. Shell Shockers is a welcome addition to the multiplayer arena. The idea of eggs in battle raises a smile, but the game is more than just a gimmick, and once you get started, you'll find yourself drawn in for the long haul.
This article contains sponsored links.