Recently, I've been running laps around the globe in Sonic Unleashed and I feel as if I've come up with a theory: Sonic Unleashed may be the closest Sonic fans will get to having a Sonic Adventure 3 (the most requested Sonic game of all time by fans), unless, of course, SEGA decides to make that dream happen themselves. First, we must ask, "What is Sonic Adventure 3, and why would Sonic Unleashed –of all the Sonic games be the closest we could get to having a Sonic Adventure 3?" Let's explore this theory.
---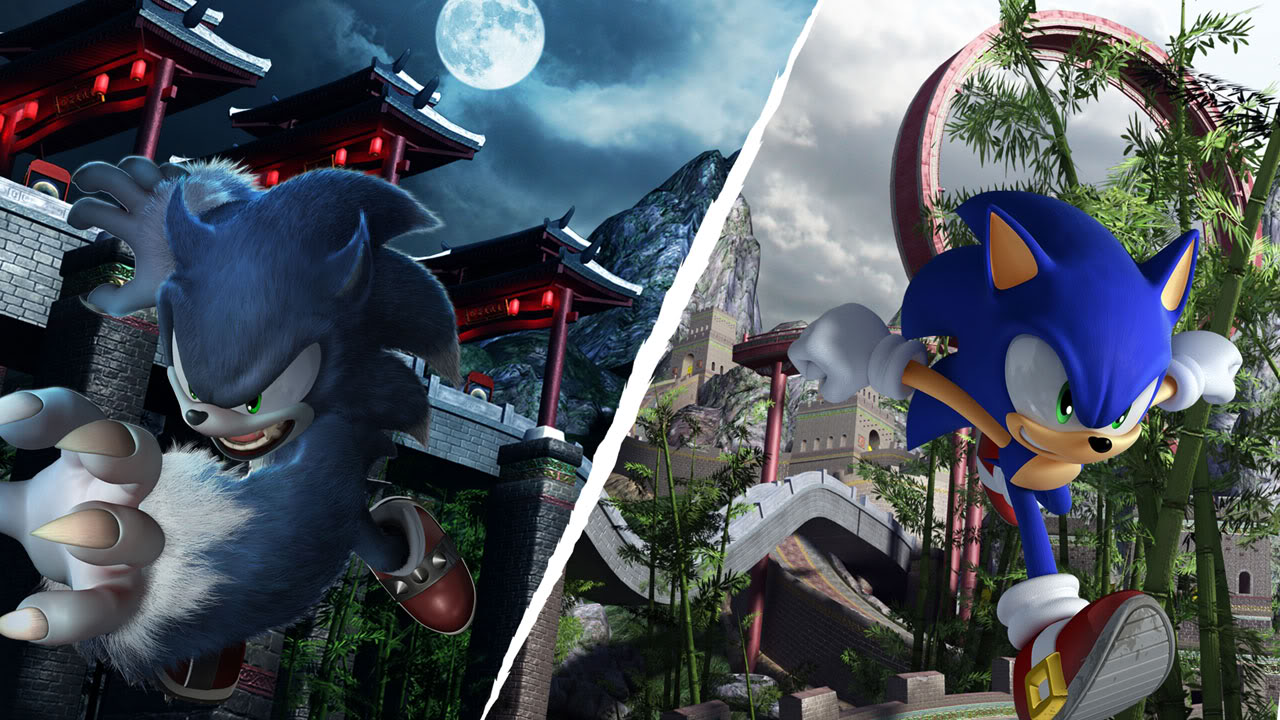 Sonic Adventure and Sonic Adventure 2 are arguably viewed as the "best" Sonic games of all time – before Sonic Generations, at the very least. By "best," I mean they're liked by more fans than disliked. This seems to be the case with Adventure 1 & 2 more so than any other Sonic game. Obviously, you'd expect that a third Sonic Adventure would be heavily demanded by the community.
"What makes a Sonic Adventure game?" is the question we should be asking ourselves. Is it the style of gameplay? The story? The characters? To me, it would be all three. Sonic Unleashed doesn't exactly share the same gameplay traits with Sonic Adventure 1 & 2, but it shares similarities in other ways. In Sonic Unleashed, not only did Sonic go fast, but he was also able to take various alternate paths to reach the goal.
You also get to use his new and temporary super form, the Werehog. With this form, Sonic Unleashed introduces a fairly unique style of gameplay that hasn't been seen in a Sonic game before (unless you want to count Sonic The Fighters). Sonic Unleashed thus consists of two unique gameplay styles: Sonic's fast- paced platforming and the Werehog's action packed fighting stages. I feel this is an interesting twist and these two aspects are more than enough to keep the gameplay fresh. The Sonic Adventure games also had this variety.
I believe that a lot of Sonic fans will tell you that the best part of Sonic Unleashed is its story. I honestly think it's the best story in Sonic's history, which is saying quite a bit! Sonic's world being split apart thrusts him into a new adventure around the world – the only thing slowing him down is his new super form, the Werehog. An interesting fact is that in Japan, Sonic Unleashed is called "Sonic World Adventure". There is also a rumor that Sonic Unleashed was originally going to be called Sonic Adventure 3.
Given all the evidence above, Sonic Unleashed is the closest Sonic we'll get to having a Sonic Adventure 3, or at least it will be until SEGA decides to make it themselves. Sonic goes on a worldwide adventure, Chao make a very brief appearance (no gardens this time, though, sorry!), the story has a perfect balance between lightheartedness and seriousness, the Chaos Emeralds play a drastic role to saving the world, and to top it off, there's an unholy amount of replayability with tons of DLC and in-game collectables. Even though Sonic Unleashed is as close as we've come to Sonic Adventure 3, SEGA knows it's something the fans want. After all, the head of Sonic Team once said "If many people really really want it…then perhaps."