Most of the people reading this article right now will be stuck at home. You might be stuck at home for a few days or a few weeks. If you're really unlucky, you might be stuck at home for a few months. There's nothing we can do about it – it's what our governments have to do to keep us safe, and so the best thing we can do as good citizens is to go along with their advice. At least we have video games to keep us entertained. Imagine how much worse things would be if we didn't!
What all of us could do with is something that's going to make the time pass faster. With nowhere to go, nobody to see, nothing to watch, and no other distractions, days could easily start feeling slow and identical if we don't provide ourselves with something to entertain us and distract us for hours or days on end. That's why we've put together this list for you. These are the games that are going to make all the difference to your quarantine period – they're the most addictive games of all time!
Some people try to say that video games can't actually be addictive. We disagree. There have been several scientific studies done into the addictiveness of video games, and they've all concluded that they appeal to the same pleasure zones in your brain that online slots do when you're on a winning streak. Put simply; we play games because they provide our brains with a hit of dopamine when we succeed – the exact same response you get when a winning line appears on an online casino like this site. We might kid ourselves by pretending that 'normal' computer games aren't as addictive as online slots, but we're wrong.
Let's put the science aside for a moment, though, because we've got games to play. Here they are in all their glory!
Football Manager
If you're American or you're not interested in sports, you can probably scroll straight past this entry. Not everyone will be attracted to the idea of playing a virtual soccer manager, but for many people, it's an obsession that takes over their lives every time a new version of the game is released. Unfortunately for those people, new versions turn up once a year. This game is so famously addictive that it's been cited in multiple divorce cases in the United Kingdom.
You don't get to play any soccer in this game, but you can micro-manage every aspect of your players' lives, and deal with angry chairmen, unrealistic expectations, unreasonable press behavior, and unpleasant agents trying to get more cash for their players. It doesn't sound like a lot of fun, but when you've turned Inverurie Loco Works into European Champions, you'll feel as accomplished as Pep Guardiola. By the time you've played through to the 2035/2036 season, the pandemic will have passed, and you won't even have noticed.
World of Warcraft
Of all the games it's possible to play in the world, World of Warcraft is one of the furthest-reaching and longest-tenured. It started life as a board game – one you may even have played yourself as a young child – and has gone on to be one of the most beloved and successful gaming franchises of all time. Computerized versions of it have been around for so long that when the 'classic' version of the game was relaunched as a retro product for beginners last year, more than one million people took to Twitch just to watch people playing it.
What people need right now is a sense of escapism from the miserable day to day news we're all having to deal with, and World of Warcraft provides plenty of that. It's a universe of magic, wonder, sorcery, elves, giants, and conquest. It'll eat up all the spare time you have, but right now that's a good thing.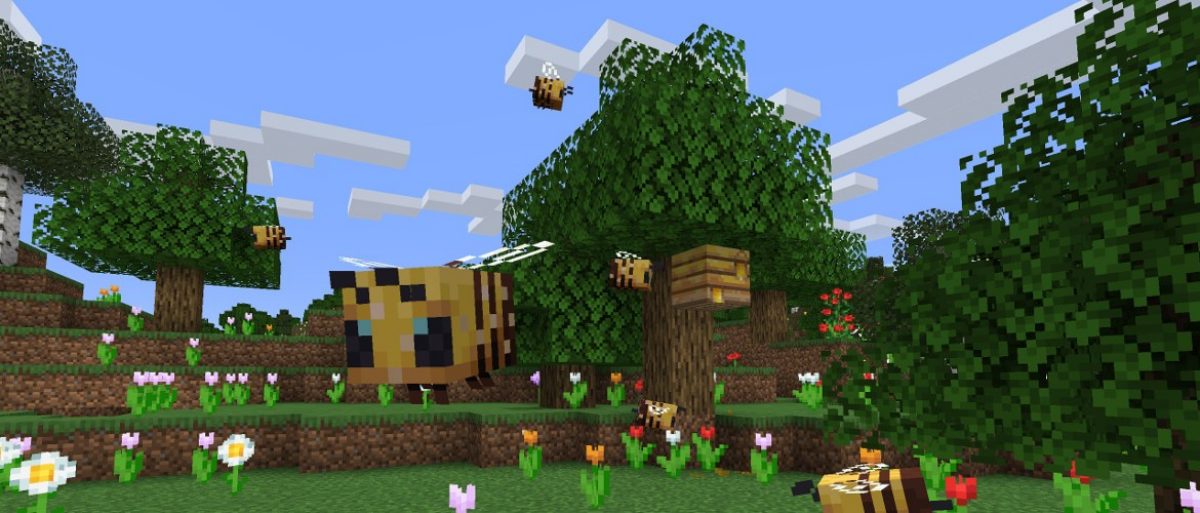 Minecraft
Panic is an understandable reaction to the circumstances we're all facing. Perhaps you need a distraction more than you need a means of passing the time. If so, consider Minecraft as a potential avenue for providing that. What could be more relaxing than building your own happy little world out of retro 8-bit style graphics?
Minecraft is available for every platform you can think of, has a largely supportive online community that is welcoming to newcomers and always available to show you the ropes, and a series of challenges to prevent you from becoming bored. There are reasons why this is the best selling video game of all time, and there's never been a better time to find out.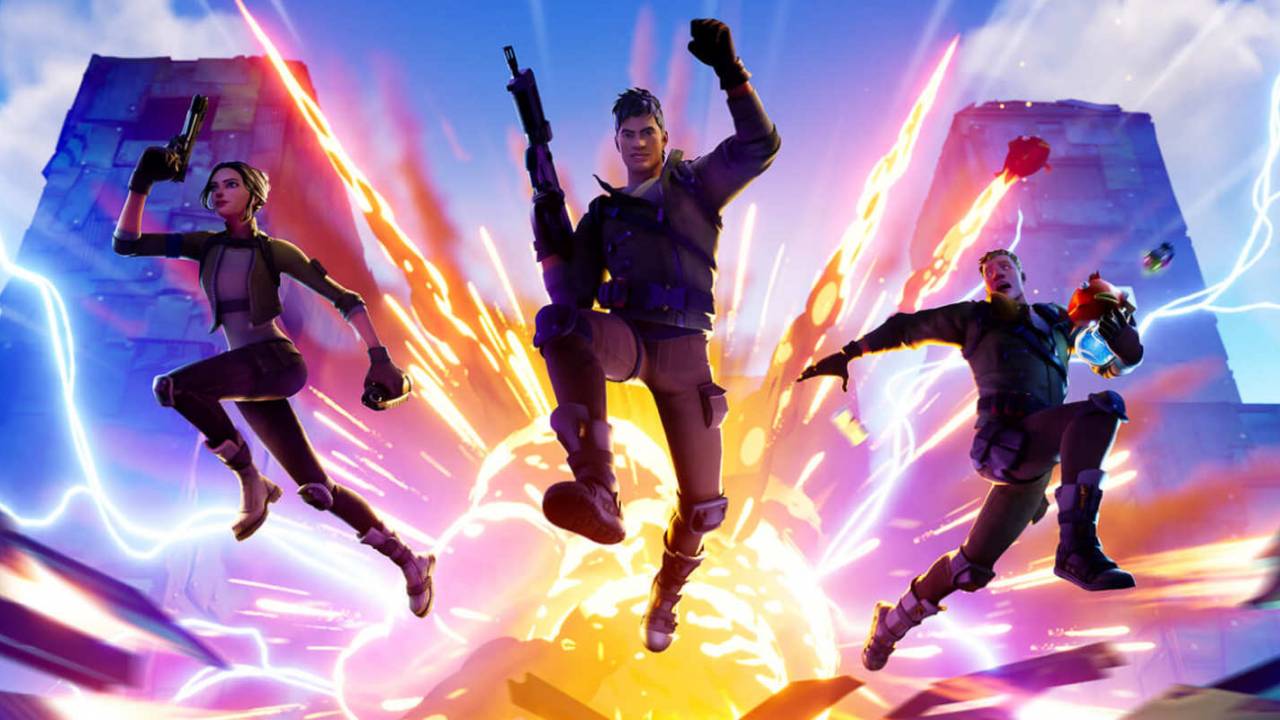 Fortnite
If you doubt the addictiveness of this game, we know you're not a parent. Anybody who's ever tried to separate an angry, addicted child from a game of Fortnite before they're ready to turn the machine off will know exactly what we're talking about with that statement. It's not just the children either – YouTube is full of amusing videos of adult gamers losing their minds with fury after being killed off by a lucky shot from another player. Those videos alone are worth investing an hour or two in.
The appeal of Fortnite is that it has all the combat action of Call of Duty, but none of the gritty realism and body horror. Fortnite is a world of cartoon violence with an element of strategy thrown in, and you'd be surprised how quickly gamers of all ages fall in love with it. You're bound to fall in love with it eventually, so why wait any longer?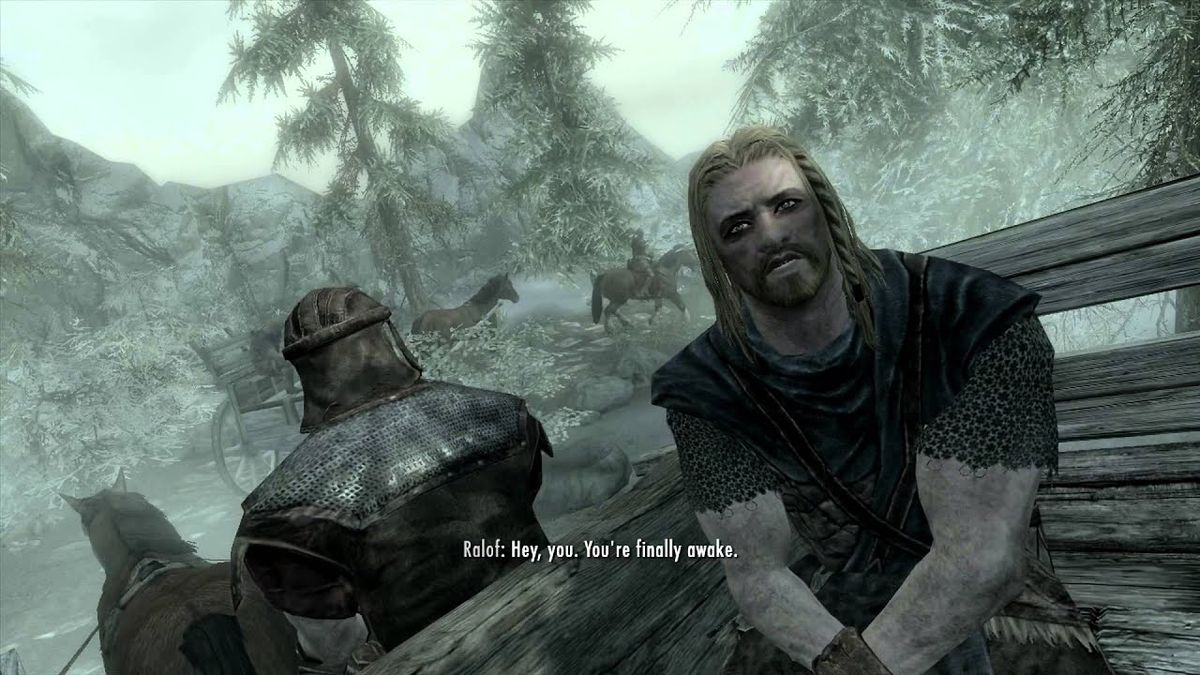 Skyrim (The Elder Scrolls V)
There have been entire theses written about how addictive Skyrim is. There are also self-help guides available for people who want to stop playing the game but have no idea how. The chances of losing days of your life to Skyrim are very high once you've got through the first few hours and accustomed yourself to the controls, but you can worry about that when you have something else to do with those days. Right now, it's a Godsend, and we should be thankful that it exists.
Skyrim has been around since 2011, but it was years ahead of its time when it was released and still looks pretty sharp now. The story is completely immersive, the world that it builds is immersive, and the emotional buy-in that it acquires from its players is frankly astonishing. To make things even better, there are so many mods and other add-ons to the game that you'll never, ever get bored of playing it because there's always something new to do. Skyrim isn't just a life-stealer; it's a life-replacer. Once you're in, you may never get back out again – but doesn't that sound better than twelve weeks of boredom?
We could happily recommend more games to you, but we think these five alone would be enough to see you through a year of isolation, let alone a few weeks! Get involved with one or two of them, and the world will be back to normal before you even realize a month has passed.
This article contains sponsored links.