On the hunt for a new rig to see you through the hottest titles of 2020? Whether you're looking to dominate in Apex Legends or explore the world of Cyberpunk 2077 in all its glory, finding the right machine for the job can be a headache. After all, the gaming PC market is filled with a dizzying range of options that can seem impossible to keep up with.
Fortunately, we've done the legwork and put together a list of the top 5 gaming rigs for 2020. Whether you're on a budget or looking to splurge on the latest RGB-clad innovations of the new decade, there's something here for everyone.
HP Pavilion 790
With an entry-level price tag and spare-me-the-flashiness design, the Pavilion 790 is targeted directly at the casual gamer. HP's popular system sports an Intel i5-8400 paired with 8GB of RAM and a GTX 1050 Ti that will comfortably run the latest releases in 1080p. A sizable 1TB hard disk and plenty of connectivity options seal the deal.
If you're looking to spend a little more without breaking the bank, the CyberpowerPC Gamer Xtreme VR is a compelling alternative, gaining the upper hand over the aforementioned offering, thanks to its GTX 1660 and additional 120GB SSD.
Alienware Aurora R8
For those seeking a stylish offering in the midrange category, the Aurora R8 proves that it's more than just a looker. Its chassis is loaded with a relative bounty of connectivity options, including one USB-C and three USB-A ports. Look inside and you'll find an i5-9400, 8GB of RAM and a beefy AMD Radeon RX 560X to handle graphics processing.
It's worth noting that the upgraded GTX 1660 Ti and 16GB version makes a much sweeter deal by also swapping the 1TB hard drive for a 512GB SSD.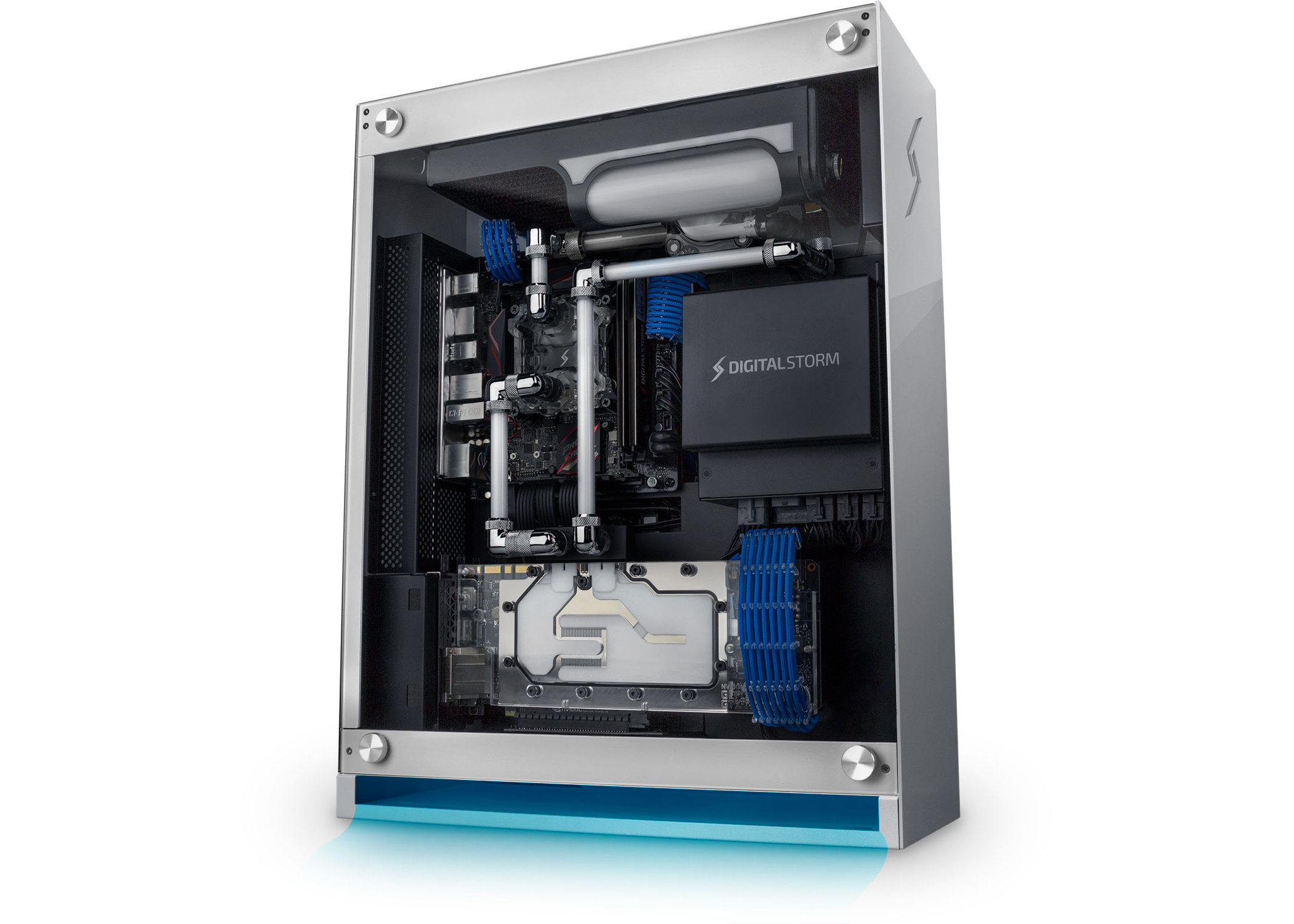 Digital Storm Bolt X
If you want to experience the joys of 1440p gaming without compromising on framerates, Digital Storm's higher-end offering is the system of choice for many. The Bolt X comes as standard with an overclockable i5-9600K, as well as 16GB of RAM and a generous 1TB SSD, while graphics are handled by the familiar GTX 1660 Ti.
Move into the top end of the market and you can choose to splurge on something from Corsair instead. This includes their Vengeance 6182, equipped with an 8-core AMD Ryzen 7 processor, 16GB of DDR4 RAM and a fittingly powerful AMD Radeon RX 5700 with 8GB of GDDR6 to breeze through even the most demanding titles.
Pulling the Trigger
For most of us, even the entry-level systems are no small purchase and leave us wondering what are the best online payday loans. You can always choose to save by building your own rig, but it's not a viable solution for gamers who lack the necessary know-how.
These are all great options for their respective price points. Take some time with your decision, as your choice will determine your gaming experience moving forward.
This article contains sponsored links.