No man or beast can keep down Cliff Bleszinski. He has returned triumphantly albeit with a Free To Play PC game that will probably not be as epic or exciting as Gears of War but nonetheless he has risen again. Destiny Beta get's more super cool details and more on this week's top 5 stories. As usual read the summaries below and feel free to click on the full stories links. Leave comments below!
Number 5

News on Valve's Steam Box may have fizzled in recent months, but it looks like there might be something Steam-related in the pipeline for this coming August.
The website for Europe's Gamescom video-game convention now suggests that Valve may be bringing its new Steam controller to the public trade show in Cologne, Germany.
According to the page, Valve will be showing off "controllers" under the peripherals category. Valve's controller first debuted at CES 2014, and it's since changed its original layout (seen above) considerably following significant player feedback.
The show runs from August 13-17, and Valve's controller releases next year along with its Steam Box PC gaming system, slated for 2015.
Number 4
According to a report from the technology website GeekWire, the Redmond developer Airtight Games is closing its doors for good. The report states that the company had shut down its office space and was selling off all it's equipment at heavy discounts. The news was later confirmed by the company's official Twitter page which said, "thanks to all of the fans, family, friends and colleagues who supported us and made the last 10 years possible. "
The studio's first game was the Capcom published Dark Void, which was released in 2010. They also worked with Square Enix on the puzzle-platformer Quantum Conundrum. Their final game, which only launched last month, was another collaboration with Square Enix, the action stealth title Murdered: Soul Suspects.  Whilst we currently have no sales figures for Soul Suspects this latest news would suggest that it has not sold well.
Number 3
Coming off the heels of a surprise Alpha on the PlayStation 4, Bungie is now set to give players a bit more of a taste of what Destiny has to offer. On July 17, players will get their hands on an extended beta, as was announced by Bungie earlier today.
As confirmed back at E3, the Destiny Beta starts first on the PlayStation 4 and PlayStation 3. Starting at 10:00Am PDT on Thursday, July 17, the Beta launches and runs through Monday, July 21. During this time, players will be able to engage in battles in places like the Crucible, play co-op Strike Missions, and quite possibly the team will offer up a few surprises as well. On Wednesday, July 23, the Beta resumes and for the first time gamers who own either a Xbox One and Xbox 360 will get access to the Destiny Beta. And of course, there is a catch, right? Remember way back when you were being bombarded with offers to pre-order Destiny? Well, the only way to gain access to the Beta is by being pre-ordering. We believe there is still time to gain access to the Beta so it would be in your interest to pre-order sooner than later. The Beta runs through 11:59PM PDT on Sunday, July 27.
Number 2
Earlier this week, Gearbox Software announced their next title is called Battleborn. While 2k Marin is busy working on Borderlands: The Pre-Sequel and Telltale Games is working on Tales from the Borderlands, Gearbox is stepping away from the Borderlands franchise to work on Battleborn.
According to the end of the trailer, Battleborn will release on PC, Xbox One, and PlayStation 4. So what is the game about? Well, Randy Pitchford, in the above tweet, certainly hits on some of the high notes in under 140 characters. But he also tweeted this all-encompassing tweet: "Battleborn is: FPS; hobby-grade coop campaign; genre-blended, multi-mode competitive e-sports; meta-growth, choice + epic Battleborn Heroes!" Clearly, the once-magician turned game tycoon is covering all the bases in his tweets.
As an exclusive to Game Informer magazine, Gearbox Software will reveal more of what the game is about in their August 2014 edition. In the meantime, Game Informer did post this quote as to provide a little more clarity about Battleborn. The game is "a fusion of first-person shooting and loot-grabbing RPG elements in a living comic book art style." The game will include five-player co-op as well as competitive multiplayer in 5v5 matches.
Based on some of the chatter on twitter today, many are comparing the game as a mashup between a MOBA like League of Legends and the shooting aspects of Team Fortress. Battleborn has a tentative release date of sometime in 2015 or before March 31, 2016.
Number 1
As we reported to you last week, Cliff Bleszinski has a game, and it's called BlueStreak, described as a free-to-play sci-fi arena shooter. The PC game is being published with the aid of Nexon, a South Korean company that has a lengthy history of working in the free-to-play sphere through games like Combat Arms and Maple Story.
BlueStreak's headliner comes after a good deal of quiet from Bleszinski and his newly formed company of Boss Key Productions. Bleszinski left his former team Epic Games in 2012 following his work with Microsoft on his original Gears of War trilogy, and had declared his future desire to stick with digital only PC games. He will further not be involved with the new Gears game being developed by Black Tusk.
Honorable Mentions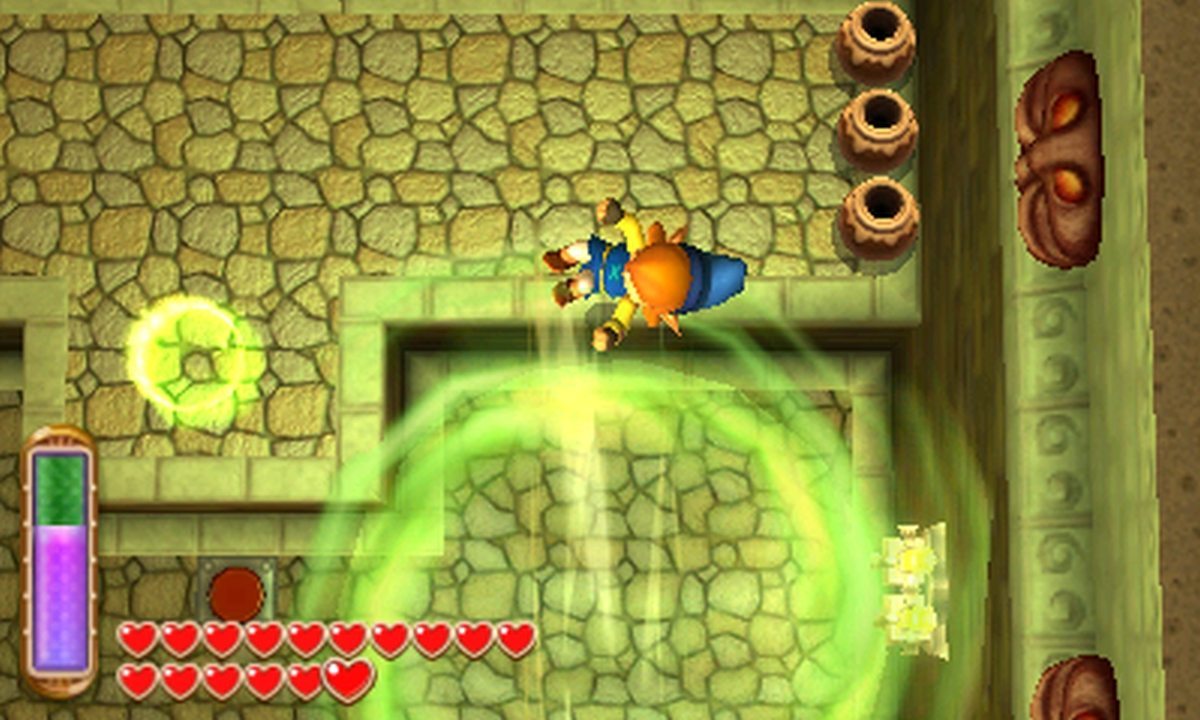 This week had a lot of big news and the news staff and I found it hard to narrow it down to the usual five stories: