One of the most requested video game remakes was announced this past E3: Final Fantasy VII. The great thing is that I haven't played the original and even though I've been spoiled for one major death scene, I will most likely be able to play the game in the way people played it back during the PS1 era. However, there are more games that need to be remade…more games that can enlighten new generations of gamers.
In this list, they can't be remasters – they have to be remade from the ground up. This list doesn't necessarily have to be completely similar to the original title either. Killer Instinct, for example, is a reboot/remake, and while it holds true to the original mechanics of the game, the addition of new characters and stages make it feel fresh.
---
1) PlayStation All-Stars Battle Royale
I was a big advocate for PlayStation All-Stars Battle Royale previously, and while I enjoy the initial concept, stages, and gameplay, the game had way too many issues. The character selection was underwhelming. First, the game did not have Crash and Spyro, PlayStation icons who helped start the brand. Second is the lack of the third party characters which truly link with the PlayStation audiences; characters such as Cloud from Final Fantasy VII, Sora from the Kingdom Hearts series, and Snake from the Metal Gear Solid series are examples.
Instead, they went with the new multiplatform design of Dante for DMC: Devil May Cry, Big Daddy from BioShock (which came out on Xbox 360 first), and Issac Clarke from Dead Space, which was also multiplatform. Two character choices actually made sense, which include Heihachi from the Tekken series and Raiden from the Metal Gear Solid series, but the latter is not the original representation of the series he comes from. Lastly, most of the roster was spot on with both classic characters (Sir Daniel Fortesque, Spike and Parappa The Rapper) and modern characters (Nathan Drake, Cole McGrath, and Nariko) with the major ones in-between (Sly Cooper, Jak and Daxter, and Ratchet and Clank), but some of the choices were perplexing. Toro (a character only available in Japan), Emmett Graves (a character very few knew), and Nariko do not reflect the PlayStation brand in a big way. Heck, they didn't even include a Shadow of the Colossus stage. How could they not have that!?
The game also was treated like a budget title. It had lazy menu designs, a lacking story mode (which is unheard of for PlayStation games usually), glitches during outro animations, overpowered characters (like Kratos and Raiden), and a wonky online system to boot. The potential is there though, with the fascinating idea of blending two franchises together into one stage, and a menagerie of narrative charged characters to choose from for a story mode. Let's hope a remake of the game is made at some point, so this interesting premise can truly live up to its potential.
---
2) Lego Racers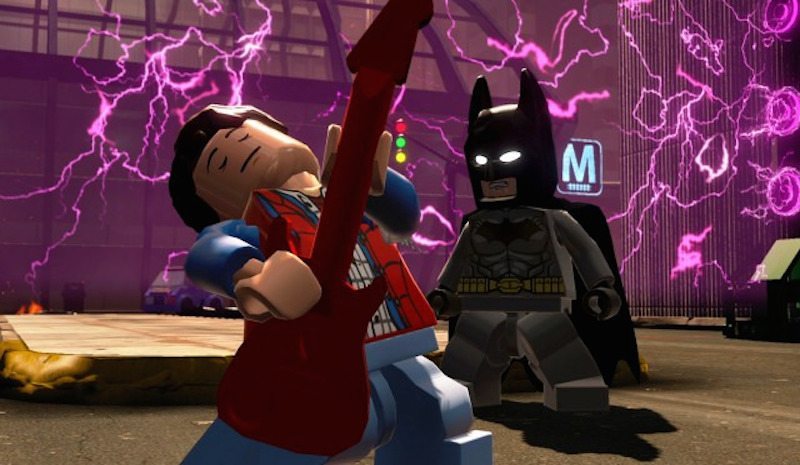 When I was a kid, this was the quintessential kart racing game on the Nintendo 64 for me. It had a crazy set of interesting characters to choose from, creative tracks to ride on, cool weapons, and the ability to create your own karts. It was well ahead of its time with the character and kart creation tools, too. With the success of the Lego brand with brands such as Marvel, Harry Potter, DC, and many others, now is the time to create a reboot of Lego Racers. Lego Dimensions will mix up so many franchises already, so why not have a kart racer that does exactly that!?
It would be cool to have The Doctor racing against Doc Brown in the DeLorean, Homer in the Pink Sedan and Batman in the Batmobile at a track based in Aperture Science Laboratories. Similarly to what the original Lego Racers did, you could finish a set of tracks based on a series and then race against the main character from that series to unlock him or her. Plus, this Lego Racers could allow you to create tracks as well as cars. Come on, Traveller's Tales or High Voltage Software, make this happen.
---
 3) Sonic The Hedgehog by Platinum Games
This series is particularly special to me as the original Sonic The Hedgehog on the Sega Genesis was the first game I ever played. I still love the original game today and I have Green Hill Zone to thank for capturing me into this wonderful hobby. However, the recent games have been less wonderful. Sonic Boom is an abysmal mess that is poorly polished and should not be deemed a true Sonic game due to the abundant amount of beat-em-up sections. There was Sonic Unleashed, which had a fantastic set of levels for Sonic as he speeds through the glorious HD cities in breakneck speed. But then you have the werehog sections' tedious, monotonous, aggravating beat-em-up platforming areas.
However, Sonic Generations returned to the old school Sonic levels as well as modern Sonic levels, which both have fast, fun, fluid platforming, Why can't we just have a Sonic game like Sonic Generations in which he is running across levels!? Is that so hard? Let's forget his annoying friends like Amy, Cheese, and Big The Cat, and just have a complete remake of the Sonic series with the fun platforming of the old games in mind. The series is tarnished and needs to come back faster than ever.
Here's how they can do it: Platinum Games. Time and time again, this studio has proved that they can do fast and yet strategic action gameplay with Bayonetta, The Wonderful 101, and Vanquish. I would love to see Platinum Games take the reigns of this franchise and give Sonic the re-do he deserves.
---
Which games do you think deserve a reboot\remake? Let us know in the comments!