Who doesn't love a good adventure game? If you are a PlayStation owner and a fan of adventure games then keep reading because this article is for you! Here are five adventure PlayStation games that will leave you glued to your screen.
The Dark Pictures: Man of Medan
You might ask the question, is Man of Medan worth it? It starts slow but will leave you with an eerily feeling as it a serious horror game with an intense story. With a rating of 3.7 over 5 and 7 over 10, it's safe to say that people love Man of Medan. Developed by supermassive games and published by Bandai Namco, this game is centered around a cast of youngsters who end up getting stranded on a mysterious WW2 freighter. It has a 2 player co-op mode thereby letting you share in the choices. Man of Medan is highly recommended for those who love everything horror and it comes at a moderate price.
Control
Developed by remedy entertainment and published by 505 games, this game has a rating of 4.3 over 5 and 8.8 over 10. A third-person shooter tells the twisted story of Jesse Faden, a civilian seeking answers to events in her past. She ends up getting a job at the Federal Bureau of Control and it turns out everything is not the way it seems.  With a combat system that goes far beyond the simple act of shooting a gun, you get to have supernatural powers like telekinesis and others. Definitely one of the best games of 2019!
Spider-Man: Miles Morales
If you loved Spider-Man then you're going to love this one. Developed by Insomniac Games and published by Sony Interactive Entertainment, this game is not centered on Peter Parker but Miles Morales. Miles will be forced to use his powers to keep his family and innocent civilians away from harm with a war brewing between a high tech equipped gang, and an energy corporation. There are new powers that Miles has in this game that Peter Parker didn't, therefore, make it more interesting. With a rating of 9 over 10 and 4.6 over 5, this game is recommended for the Spider-Man fans!
Assassin's Creed Valhalla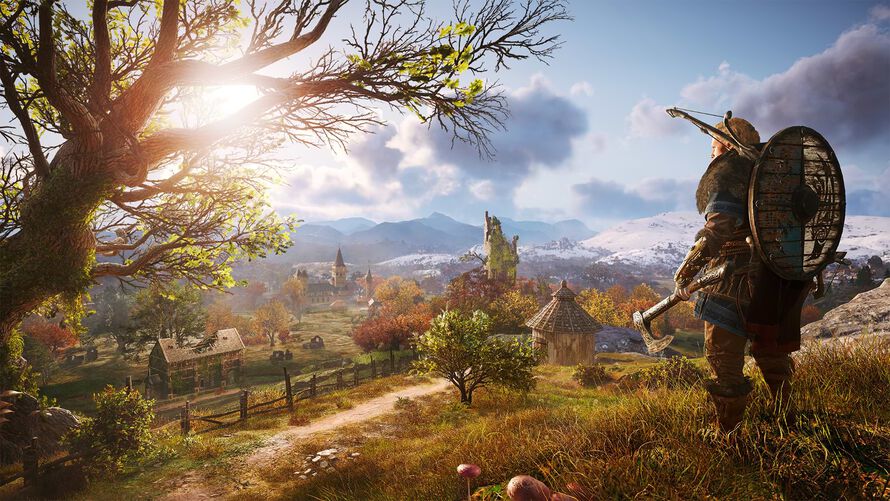 Developed and published by Ubisoft, this game takes you back to the Viking era. Its focus is on the massive recreation of the dark ages England. You and your brother Sigurd set off on a grand adventure to England, a land filled with wealth. You arrive in England, forge alliances, and settle the land to expand and protect your home against warring factors across England's four kingdoms; Mercia, East Anglia, Northumbria, and Wessex. It has a rating of 8 over 10 and 3.6 over 5, if you're a fan of the Viking age then this game is definitely for you.
Marvel's Avengers
This game follows the event where the avengers unveil the new high tech headquarters in San Francisco. Things went bad and it caused a huge accident which led to mass death and caused the avengers to disband. Now there's a new threat on the planet that may lead the Avengers to come together again and save mankind. The game shows some unique character developments and emotional sides of the avengers. It has a rating of 3.5 over 5 and 6 over 10 so, if you're a fan of the avengers then you should try out this game.
These five games are healthy and are highly recommended for adventure lovers. You can also get access to new slot games if you're a lover of adventure-themed video slot games. Try out these games today and see adventure in a new light as you've never seen it before.
This article contains sponsored links.