It's a great time to be a fan of otome games. Aksys just announced a number of major otome games being translated into English during their announcement show.
Olympia Soiree
Olympia Soiree is coming out September of this year. The game follows Olympia, a young lady who lives in a world bound by strict social hierarchy. On her eighteenth birthday, she must find a partner as well as preserve her bloodline before time runs out. With a stylistic emphasis on color, this game is a delight for the eyes. The first run of the game will have beautiful cards to accompany the game. This is a great edition for collectors!
Dairoku: Agents of Sakuratani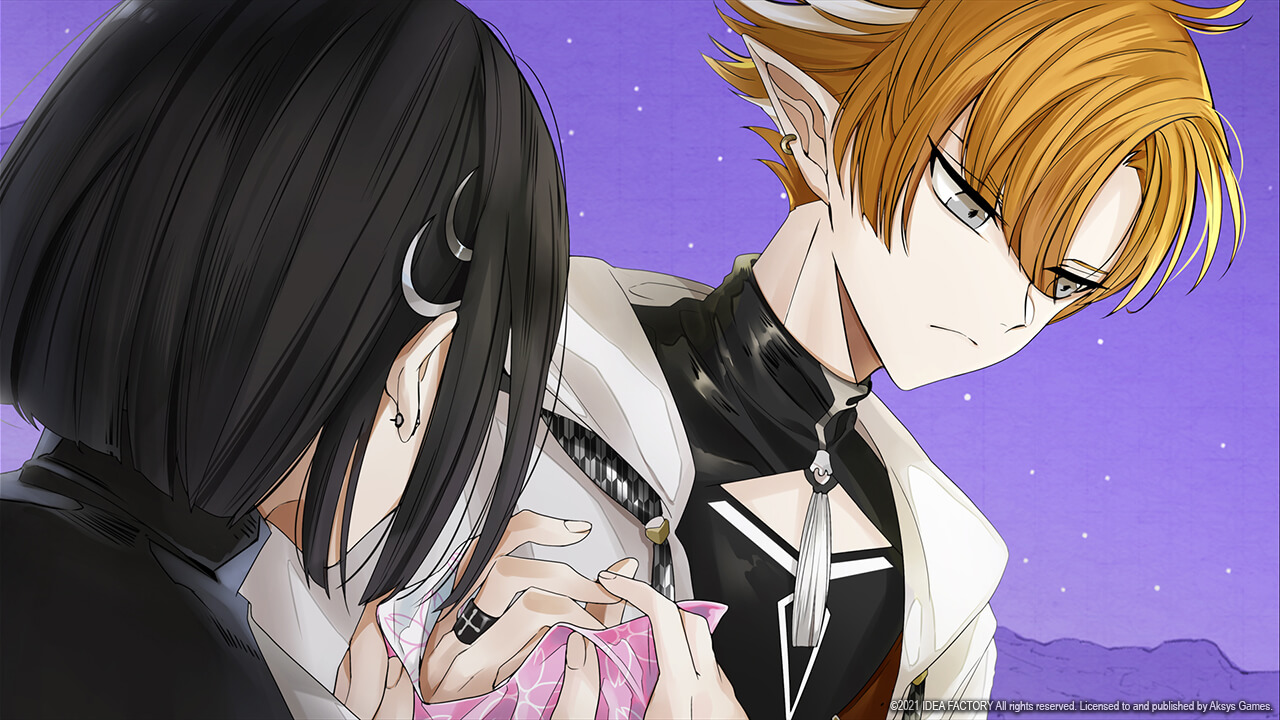 Dairoku: Agents of Sakuratani is an otome game following Akitsu Shino. With a talent for being able to see the supernatural, she joins the governmental Occult Action Department. Along with investigating the occult, Shino befriends and gets to know a wide range of supernatural creatures in this story. Dairoku is coming out this December. As with Olympia Soiree, the first run of the game will include collectible cards.
Variable Barricade
Variable Barricade is a romantic-comedy game set to release February of next year. The main character, Hibari, discovers that her grandfather is determined to find her a suitable husband. To do so, he arranges for her to stay at a fancy villa with four eligible bachelors. All of whom want to win her over. Naturally, hijinks ensue.
LoverPretend
LoverPretend is another romantic comedy otome game. Our main character, Chiyuki, lives alone. She's a hard worker, as she is a student as well as a worker. She works hard because she has big dreams. The first is to become a scriptwriter, like her late mother. The other is to meet her father.  Knowing her mother wrote the script for a show, Chiyuki sets out to find the people who worked on it. In that process, she hopes to find clues to her father's whereabouts.
While doing so, she finds work as an assistant for a major romance film. In a twist of fate, she is cast as the main lead. In her role, Chiyuki needs to act interested in all these handsome men; naturally, things get complicated!
Paradigm Paradox
Paradigm Paradox takes place in a sci-fi future where humans live in isolated colonies. Our main character decides to break curfew one night and runs into a collection of folks who want to invade her colony. When she tries to escape from the villains, a collection of magical girls save her. Inspired by their heroism, she decides to become a magical girl. Interestingly enough, the male characters even transform into magical girls. It's certain to be a buck wild and fun ride!
Kimi wa Yukima ni Koinegau
Kimi Wa Yukima ni Koinegau is a historical-fiction otome game that follows a young girl in Edo-era Japan. She has a psychic ability to determine when something bad is about to happen. Unfortunately, her fellow villagers find this ability unsettling and kick her out of the village. Moving away to the snow-covered mountains, the girl lives alone surrounded by various unusual creatures. However, one day, the Oniwaban, an elite secret service approaches her. They want her help. Naturally, this meeting changes her life and an adventure starts.
Piofare: Episodio 1926
The much-awaited sequel to Piofare has arrived! Otome Game fans rejoice! Piofare: 1926 offers players the opportunity to learn more about the characters and world after the events of the first game. The spicy Italian mafia theme is going to be an absolute delight for English language players.