Cherami Leigh is an actress for over 20 years. She's had acting roles on popular TV shows such as Friday Night Lights, Shameless, Chase, Bones, and NCIS:LA. She's also been a part of over 50 video games and 150 animated projects in roles such as Asuna in Sword Art Online, Sailor Venus in Sailor Moon, Sarada Uchiha in Boruto: Naruto Next Generations, Gaige the Mechromancer in the Borderlands series, A2 in Nier Automata, Arianrhod in The Legend of Heroes: Trails of Cold Steel III and IV, Rhea in Fire Emblem: Three Houses, Makoto Niijima in Persona 5 and the Female V in Cyberpunk 2077 for which she received a BAFTA Award for Performer in a Leading Role nomination.
Crunchyroll graciously provided us an opportunity to interview the seasoned actress to discuss her acting career, her opinions on the industry and more before her upcoming panels on Virtual Crunchyroll Expo.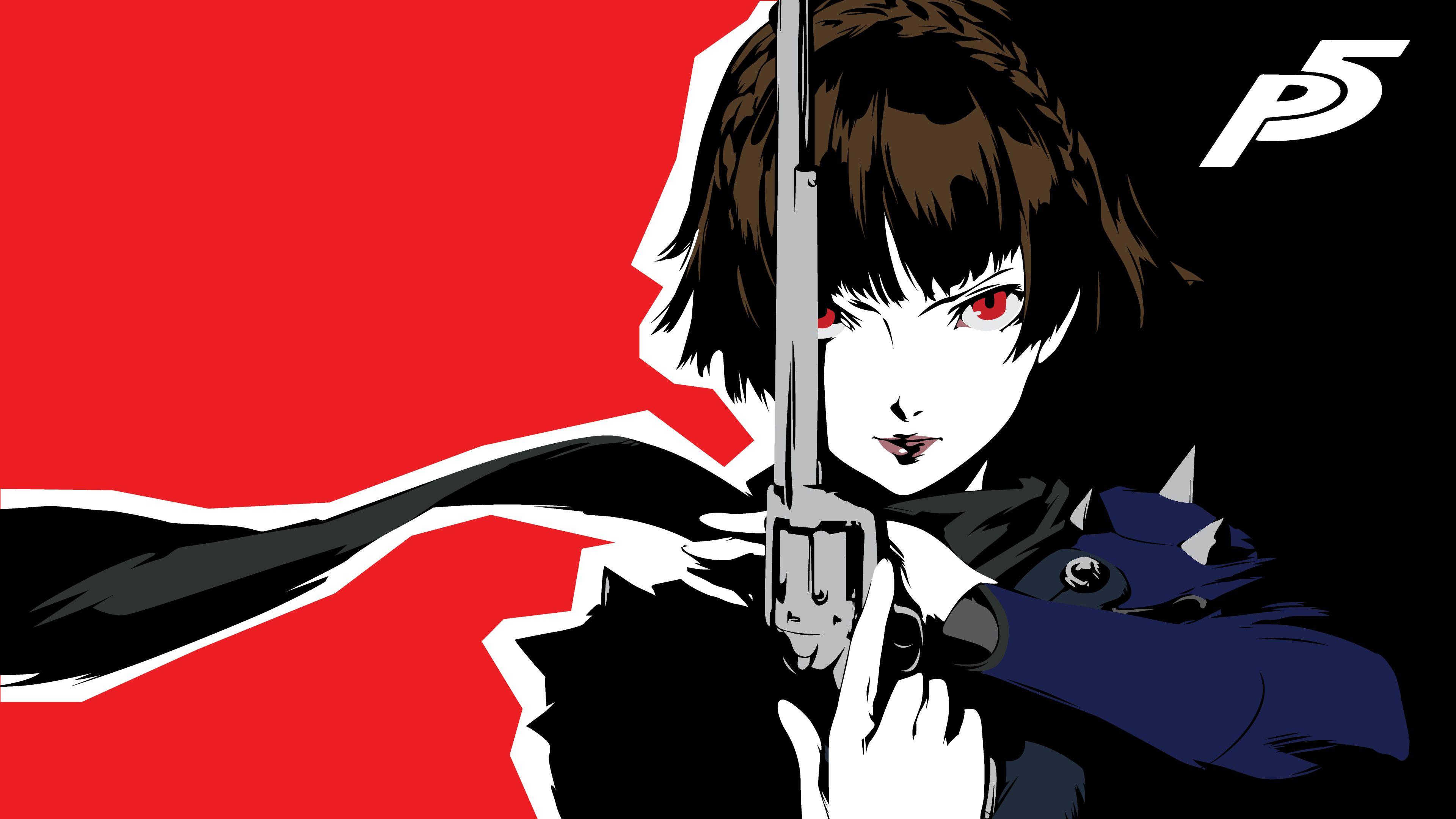 What inspired you to pursue a voice acting career, and how did you get your first role?
I never set out to be a voice actor. I wanted to be an actor because I wanted to be on Barney. My mom said this is a horrible business to be in – she did commercials as a kid. So she put me in a lot of acting classes to show me how hard it was and the kids were all older than me so her hope and my dad's hope was that I would hate it and I would quit. It did the opposite, I was like this is so fun, can I do this every day? Then they took me to an open call and I was there all day and they were like she's gonna hate this, this will do it, and I said I want to do all day long auditions all day, every day, for the rest of my life. Then they were like we're going to take her to meet with an agent and she's going to hate that it's going to be a terrible experience and they won't sign her and it'll be fine. And I was in the office in the meeting for three hours and she said I'd like to sign your daughter, and I have an audition tomorrow and my mom was, like all right, I guess, we have to do this.

My kid agent's friend was an adult agent, and they said "Cherami reads really well and she sounds like a three year old, we have a voiceover campaign for 711 – They're doing animated commercials but they want a three year old to say all of these big words and read all this copy and we're trying to explain to them that three year olds typically don't read. Could Cherami come in?" They put me in a closet plugged in the microphone into the little cassette recorder, and then sent the tape over and that's how I got my first job, which was a campaign for 711 and I did voice over commercials and animated series and industrials and all of that, until I got an audition when I was 18 at Funimation for Peach Girl, so that was my first anime.
You've had many voice roles in your career, especially in video games and anime. As such, what role would you say you had the most fun voicing and the role that needed the most work to perfect?
I have the most fun with any and all and I will say there are days with every character that I've played where I'm telling myself what is wrong with you, why can't you do your job, and then there are days, where I say this is the best day ever, I can't believe I get to do this. Usually I found what creates both of those situations or what creates the best day ever is when I get out of my own way and give myself permission to look stupid and take risks and say it's fine if the director thinks I am a crazy person. I want to try this and we can always do it again. If my direction is completely off base they'll let me know.

When I'm not feeling my best, and I wonder why I can't do my job it's usually because I have put expectations on myself, such as you've done this before – the expectations are higher for you, you have to deliver, and when you have those expectations and you want to do the best. Then you start getting in your own head saying  that was that a great take but can you do better, are you even paying attention and you pull yourself out of the scene you pull yourself out of the moment. You're not doing yourself a favor! So when I am dealing with having a mental block or feeling like I'm not getting as much creative inspiration, I always try to go back to class. If that means going on YouTube and saying I'm going to pull up all of the basic vocal warm ups and I'm just going to do scales for a little bit to get out of my head and play in my vocal range.

This helps me get out of putting pressure on myself to do something great or to be perfect or I'll go to a class and say, let me try a totally different technique where nobody knows what I've worked on before. I can let all of those expectations go and I can make mistakes or I'll do improv or I'll do something in a funny character that I will never ever get to play. Just to kind of get out of that record loop of you have to be perfect, you're terrible, you're doing all these things wrong because that's what makes it the worst ever and that's what makes it a hard day.
As a seasoned voice actress, do you have any opinions or comments on the differences between the Japanese and English voice acting industry?
I love both! I mean obviously when I'm working on dubbing into English, I watch the entire series in Japanese. We preview it in Japanese first so when people have said, did you even watch it  – yeah absolutely and if I was doing a voice match of somebody else, for example with Shakugan no Shana and for Sailor Moon – I watched the original English versions that came before because I want to be inspired by what those actors brought to the table. We're all completely different actors and we've had different experiences, and yet we have the opportunity to share this character. I want to be able to be inspired by what they brought to the table and also say what did their performance inspire in me, what does the animation inspire in me, what did the words inspire in me and create my own version of the character, but also of course honoring what they gave to me.

It's one of my favorite things not just in anime but we've been doing a lot of live action dubs with the streaming services netflix Amazon HBO Max they're all creating live action content. In Portugal, Turkey, and Brazil and they need English versions of this content, and it is fantastic. It's one of my favorite things to get to watch an actress in Israel doing this entire brilliant performance and saying I would have never done it that way, because culturally this isn't something that we say or this isn't how we would handle that situation. But I understand the intent and we emotionally are speaking the same language, we're just going to use different words. It has given me the opportunity, especially in a pandemic when I haven't been able to travel, it's made me feel closer to people all over the globe, because I see emotionally that we're all going through the same things. We're all hurting the same way. We're all feeling joy in the same way. We just have different words that we use to express it.

I feel so lucky that I get to do this job and get to watch somebody's performance in a French film or in a film made in Hungary and get to feel like I'm connected to this person, all the way on the other side of the globe. It helps me inform my performance in a way that I might not have been able to do because culturally I don't have that experience and I don't get to travel the world. So I get to travel the world by watching this content and it's really lovely. I will say, in watching the Tokyo Olympics, I would not know or I would know very little of the wonderful, beautiful cultural gifts that Japan has and continues to bring to this world if I hadn't gotten to be involved in anime so it absolutely influences not just my work as an actor, but me as a human being. So when people say sub or dub I always say why not both? You can experience the anime in a completely different perspective and also read the manga, read the light novels and also be inspired and write your own projects that you can act out with your friends! Keep creating! Allow the content to inspire you and comfort you, especially in this time in any way it can.
To learn more about Cherami Leigh, catch her upcoming panels on Virtual Crunchyroll Expo.
Are you a Cherami Leigh fan? What do you think of this interview? Let us know your thoughts in our comments section below.