It's a new week and a new set of anime and manga news to cover, so I'll be listing the best updates and announcements we received throughout the week.
? 第三弾PV(仙石&レミ&桜ver.)解禁!?

■キャスト#仙石翔:#岡本信彦#綾崎レミ:#M・A・O#河野桜:#近藤玲奈

?TVアニメ「ホリミヤ」2021年1月放送! ?https://t.co/zMy5aepNmm
#ホリミヤ pic.twitter.com/YxNnIC4fxZ

— TVアニメ「ホリミヤ」公式 (@horimiya_anime) November 2, 2020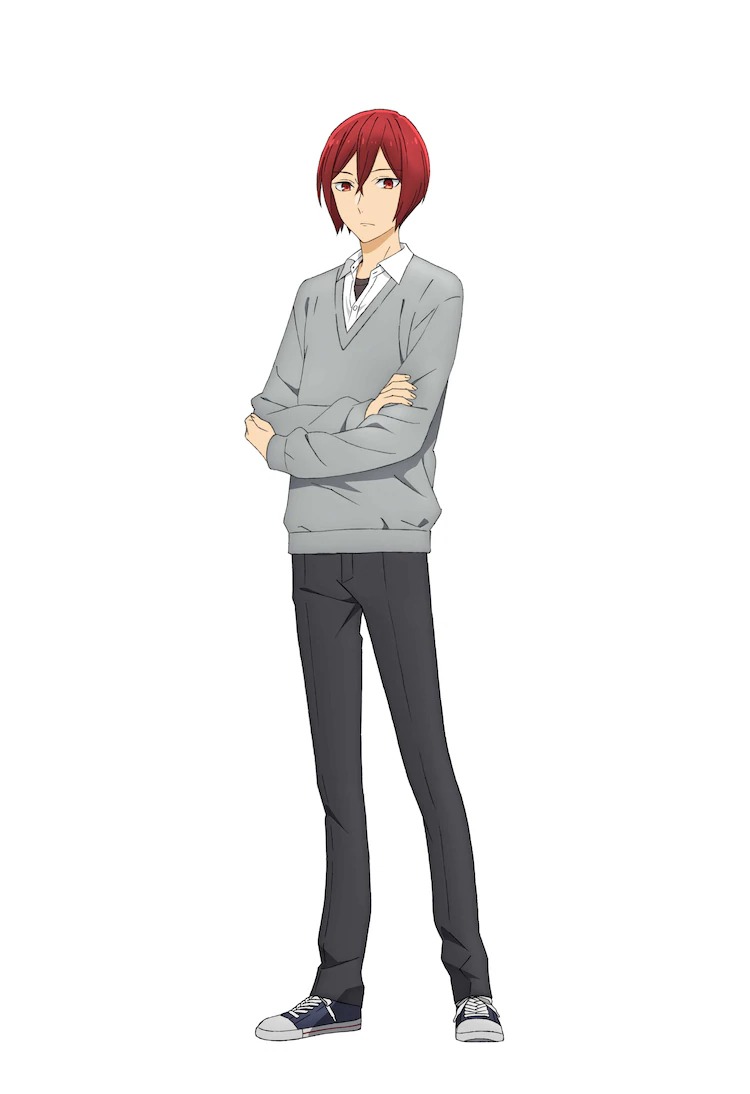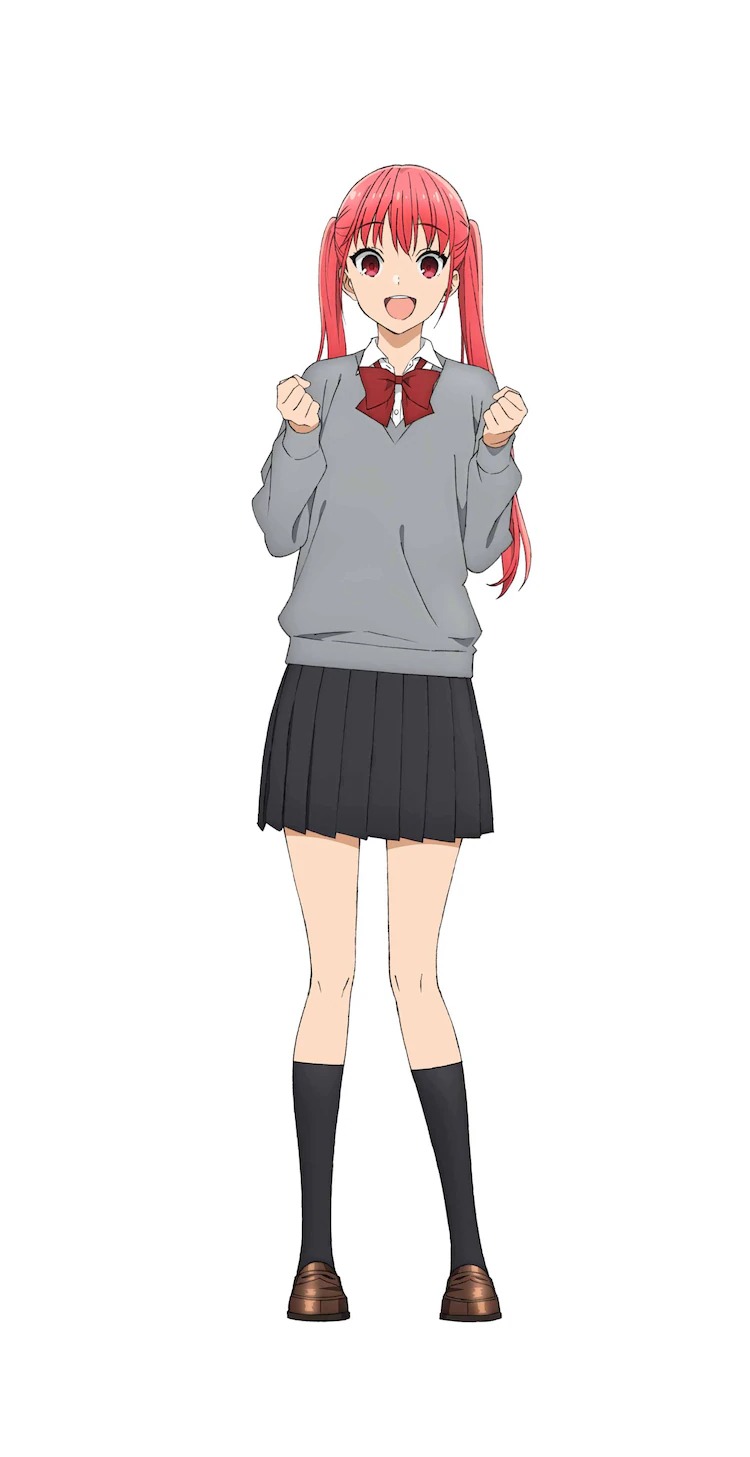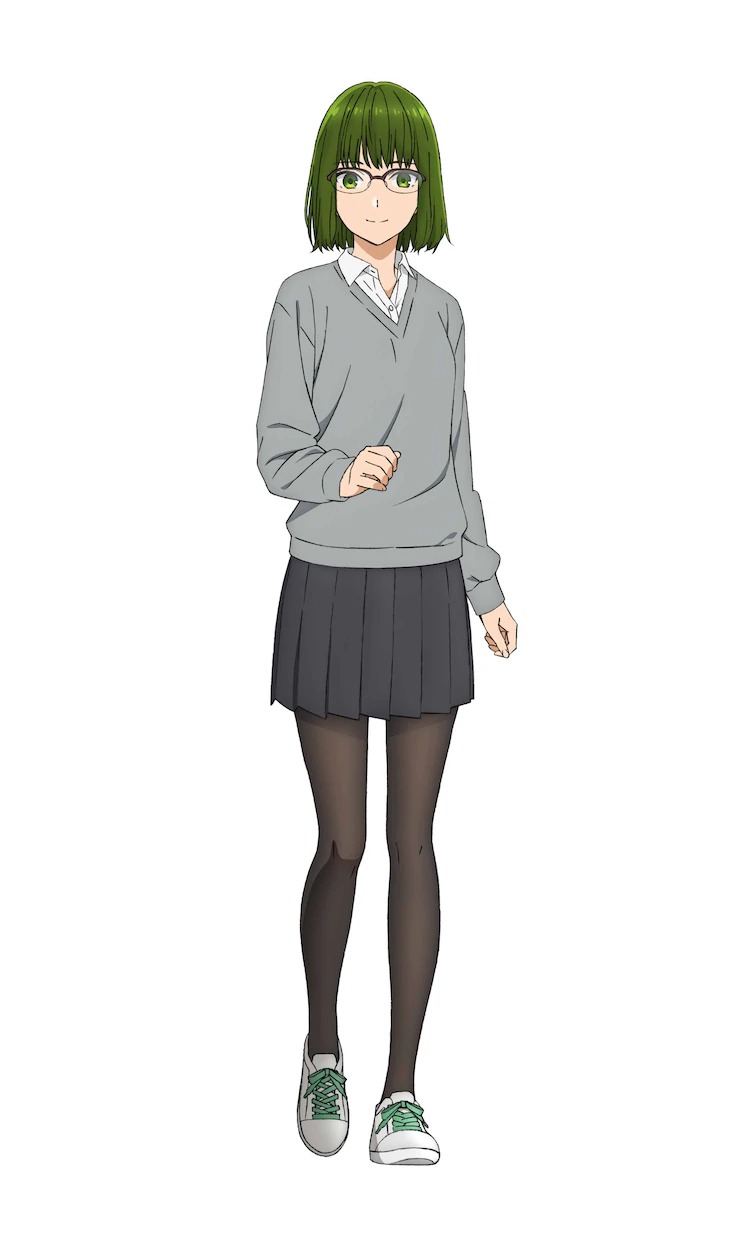 Horiyima Voice Cast
Earlier this week, we received a new trailer through ANN for the upcoming T.V. anime adaptation of Horiyima, based on the popular romantic comedy manga by Daisuke Hagiwara. The new trailer features the character art and voice actors for the student council members Sakura, Remi, and Sengoku.
Yen Press describes the manga as such:
Admired at school for her friendly attitude and academic achievements, high school student Kyouko Hori has been hiding another side to herself. With her parents often away from home due to work, Hori also has to look after her younger brother and do the housework, leaving no opportunities to make friends and socialize outside of school. Meanwhile, Izumi Miyamura is seen as a brooding, glasses-wearing, otaku. In reality, he is a gentle person hopeless at studying. He also has nine piercings hidden behind his long hair and a tattoo along his back and left shoulder.

By sheer happenstance, Hori and Miyamura cross paths outside of school—neither looking as the other expects. These seemingly polar opposites become fast friends, sharing with each other a side of themselves they have never shown to anyone else.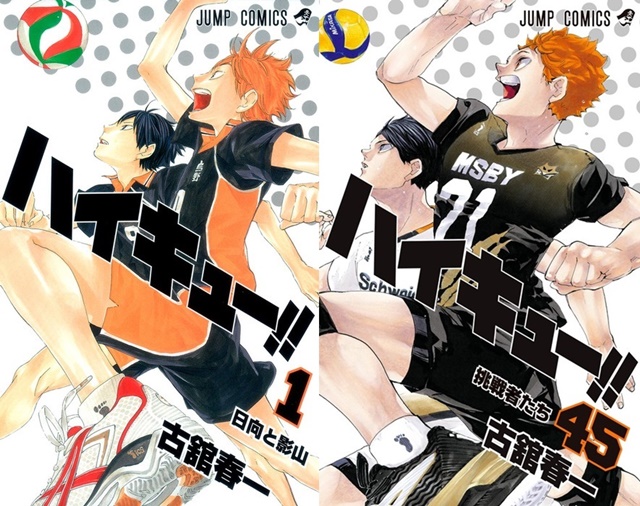 Haikyuu!! Reaches 50 million printed copies Sold
Earlier this week, the official Twitter account for the Haikyuu!! Manga announced the series would reach 50 million printed copies sold with the release of its final 45th tankobon volume due out on November 4. Alongside the upcoming 13th volume of its novel adaptation and "Haikyu!! Final Guidebook – Haikyu Kiwami-"
The Twitter post writes:
"It's all thanks to all of you who have supported the series for such a long serialization period with great excitement until the end! The final volume will go on sale on Wednesday, November 4, but there are still more coming, such as an art book and an original art exhibition, so please keep supporting the series!"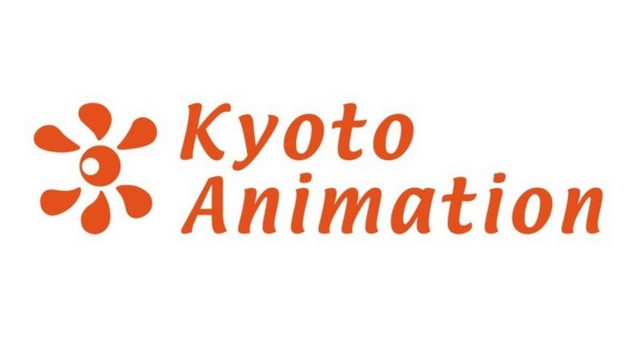 Kyoto Animation Receives the Women in Animation's Diversity Awards
This week, beloved anime studio Kyoto Animation received the Women in Animation's Diversity Awards for 2020 for "commitment to inclusivity by creating a gender-balanced workplace," according to Variety.
The Vice President of Women in Animation, Jinko Gotoh, had this to say regarding the award:
"It is our honor to award this important award to Kyoto Animation. As a Japanese producer myself, I'm particularly proud of the way Kyoto Animation shares WIA's inclusive principle of hiring female artists, as well as their commitment to training artists. They have also displayed tremendous courage in the face of terrible tragedy."
The Abandoned House by the Cape Anime
Earlier this week, ANN announced that anime studio David Production is currently producing an anime film based on Sachiko Kashiwaba's The Abandoned House by the Cape and will premiere sometime in 2021.
A description of the anime via ANN can be seen below:
The story centers around a traditional Japanese house named "Mayoiga" (named after the Japanese folkloric concept of an abandoned yet well-kept home) from where one can see the sea and feel the touch of warmth and nostalgia. Here, a 17-year-old girl who is trying to find her place in the world begins a new life with people completely unrelated to her.
David Production is one of my favorite studios, so I look forward to seeing how they do with this upcoming anime.
【ティザーPV解禁?】
本作の世界観が凝縮されたティザーPVが解禁!

アニメ公式サイト
?https://t.co/Pa1DxyDKL4

ティザーPV
?https://t.co/saPwaLNUVD#平穏世代の韋駄天達#ノイタミナ pic.twitter.com/t4k6PhQPzc

— 「平穏世代の韋駄天達」公式アカウントです?‼️ (@idaten_anime) November 5, 2020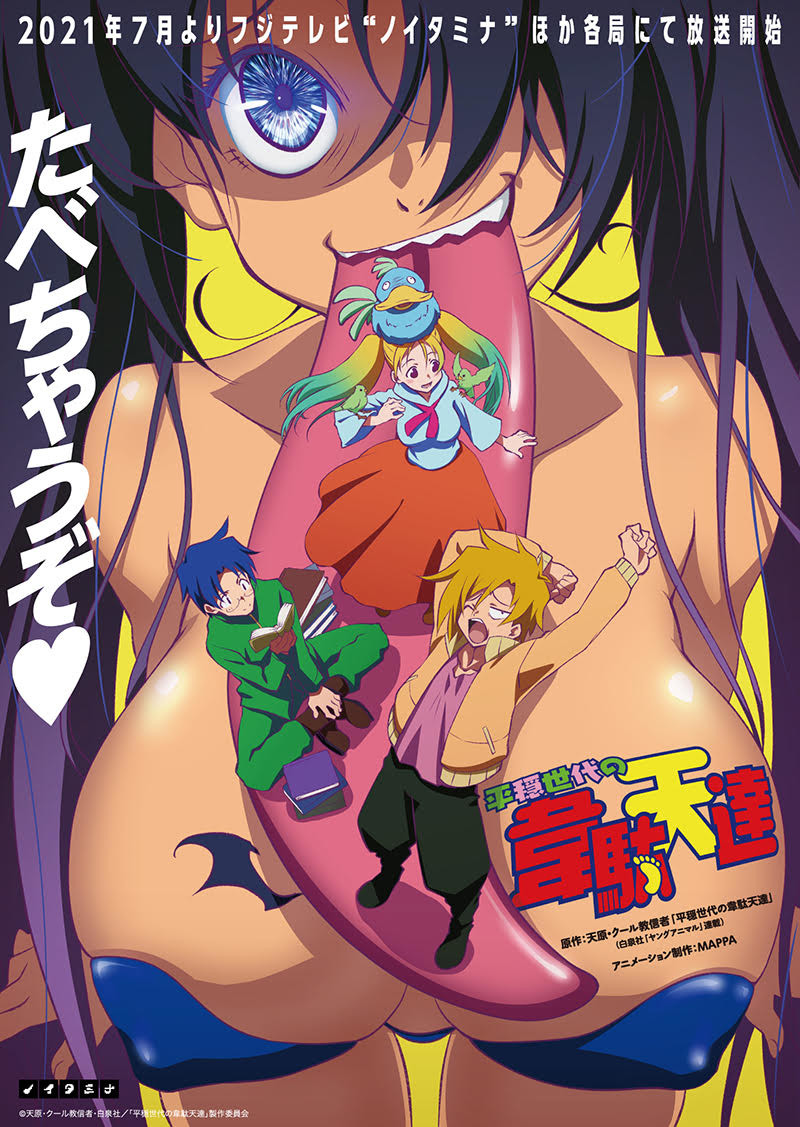 Sedai no Idaten-tachi Anime
Earlier this week, during a "Fuji TV Anime Lineup Press Conference 2020" Livestream event, it was revealed that a new anime adaptation was based on Coolkyoushinja and Amahara's Heion Sedai no Idaten-tachi manga will premiere in July 2021. The news was followed alongside a promotional video and key visual. The anime is being produced by studio MAPPA.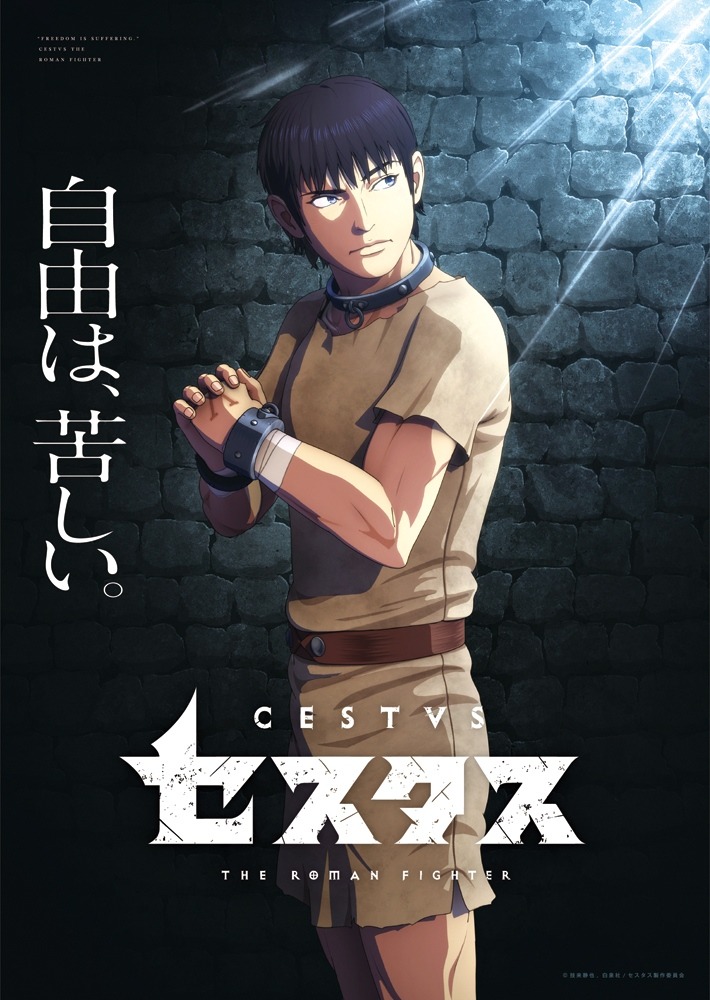 Cestvs -The Roman Fighter- Anime
This week, it was announced that a 3DCG anime adaptation of Shizuya Wazarai's Cestvs manga series, titled Cestvs -The Roman Fighter- is currently in production and will premiere in Fuji TV's +Ultra block in April 2021. The news also featured a key visual and promotional video for the anime.
Hiromu Mineta (who played Touma Higemaru in Tokyo Ghoul:re) will play Cestvs in the anime. Toshifumi Kawase (who worked on Tenjoh Tenge) will direct the series and will be produced by Bandai Namco Pictures.  Professional boxer Yoshihiro Kamegai will act as an advisor in the series.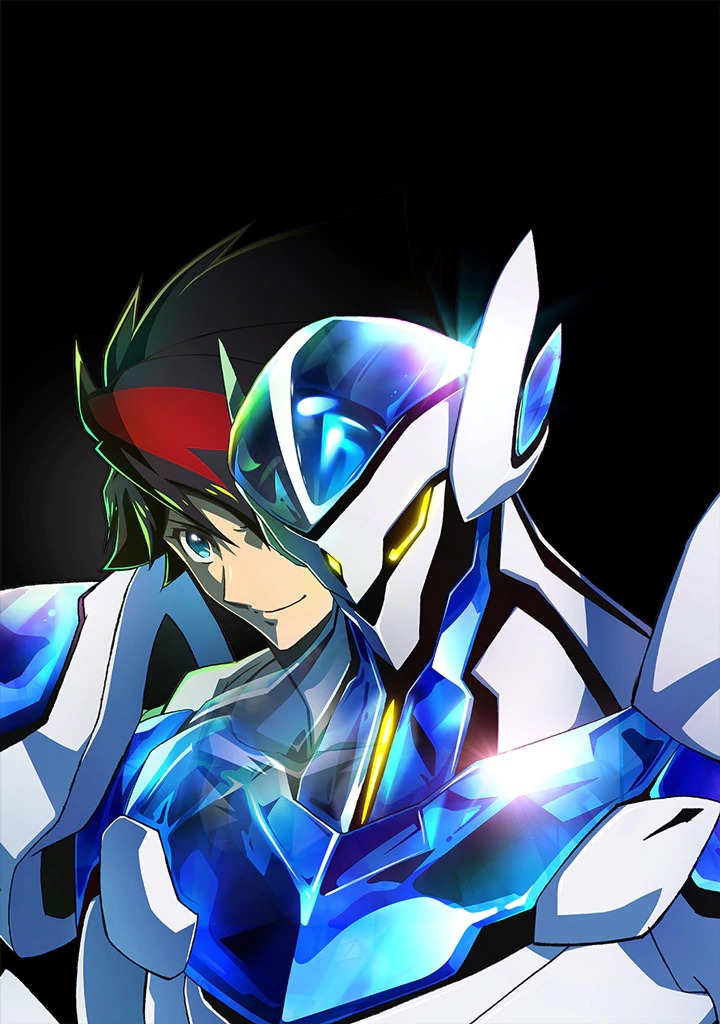 Back Arrow
Earlier this week, ANN announced that the upcoming mecha TV anime Back Arrow would premiere in January 2021. Hidetaka Tenjin, who's well known for his work on Macross, designed the mecha in Black Arrow called "Briheight".
The synopsis of the anime through ANN can be seen below:
Back Arrow is set in Ringarindo, a land is a world surrounded by walls. These walls have covered, protected, and nurtured the land, making the wall "God" – the foundation of the land. One day, a mysterious man "Back Arrow" appears in the village of Edger, located in the frontier of Ringarondo. Arrow has lost his memory but is known to have come outside of the walls. Arrow tries to get out of the walled land to regain his memory but is gradually pushed into a fight with himself.
?第2期新情報
アニメ #約ネバ 第2期は…

2021年1月7日より
フジテレビ"#ノイタミナ"ほかにて
毎週木曜25:25から放送開始!

また第2期の本編映像を含む最新CMも公開!https://t.co/SzCo7MmIk6 pic.twitter.com/WWBTV0J6m2

— 『約束のネバーランド』公式 (@yakuneba_staff) November 5, 2020
The Promised Neverland Season 2 premieres on January 7
This week, the official Twitter account for The Promised Neverland will premiere on January 7. A new teaser trailer was also released for the second season on the anime's official Twitter account. The season was initially scheduled to premiere this October but was delayed to January 2021 due to the effects of the COVID-19 pandemic.
Crunchyroll describes the first season as such:
The one adored as the mother is not the real parent. The people living here together are not actual siblings. The Gracefield House is where orphaned children live. An irreplaceable home where 38 siblings and Mom live happy lives, even with no blood relations. However, their everyday life suddenly came to an abrupt end one day…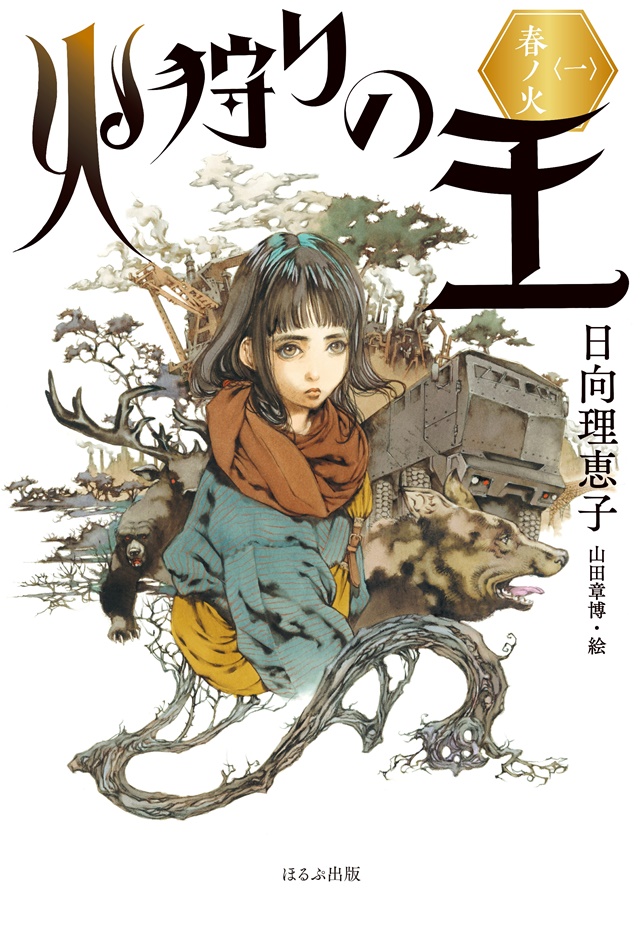 Hikari no Ou Anime
Japanese television station WOWOW ANN announced that an anime adaptation of Rieko Hinata's fantasy novel series Hikari no Ou (The King of Fire Hunters) will air on the station soon. Signal-MD (Recovery of an MMO Junkie) will work on anime production. Further details on the anime are yet to be revealed.
Synopsis via ANN:
The world after the last war of humanity. The earth is covered with black forest, and the people have been infected with a human pyrogenic pathogen that causes their bodies to burn when they approach a natural fire. The fire in this world is gathered by hunting black beasts that live in the forest, the Fire Demons. Recently, there has been a rumor whispered among the fire hunters who hunt the Fire Demons. "The fire hunter who hunted the thousand-year comet "Shimmering Fire," an artificial star wandering in the empty sky, will be called the King of Fire Hunters." The protagonists of the story are Touko, a girl who grew up in a village, and Koushi, a former student in the capital city. Their encounter, which was never supposed to happen, changes the fate of the world.
Message from the novel author Rieko Hinata:
"I wanted to write a big story about 'fire,' so I started writing 'Hikari no Ou.' I have spun the story while playing in my mind, 'Live, live.' I believe that the great power of animation is to remind the viewer of the richness of life. I am tremendously happy, awed, and full of anticipation to be able to support Touko an others who are given the power. I hope that readers will be able to watch over the anime along with me."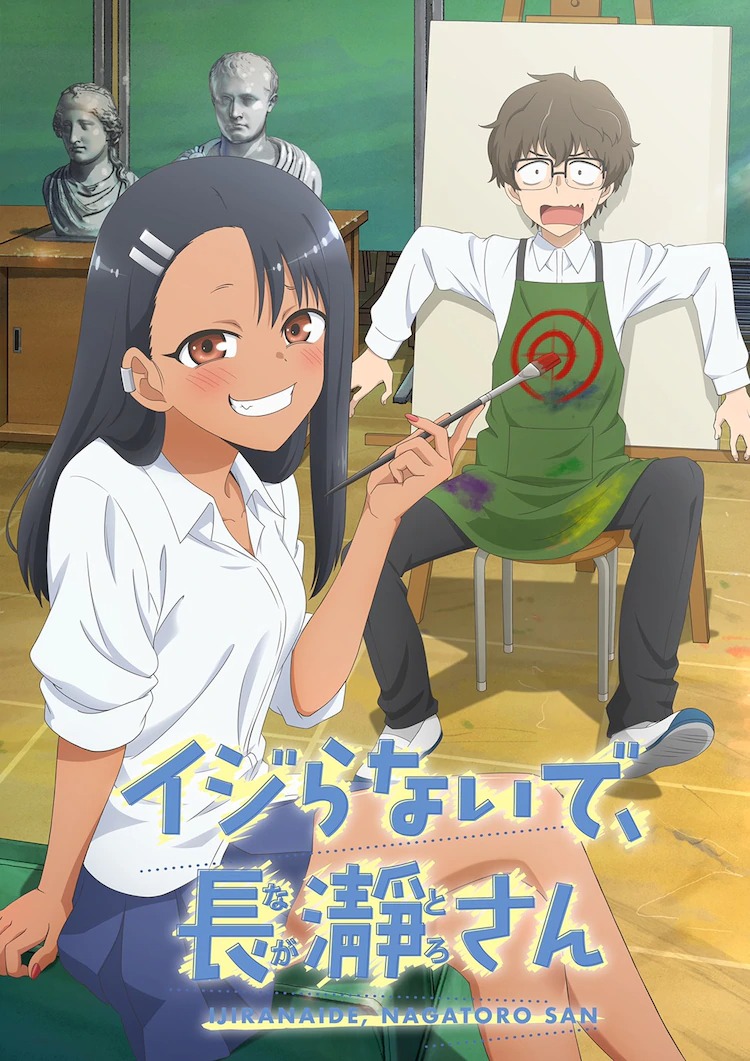 Don't Toy With Me, Miss Nagatoro TV anime
The official website for Don't Toy With Me, Miss Nagatoro TV anime, announced that the anime would begin airing in Spring 2021.
Kodansha licenses the series in Japan and the west and describes it as such:
Nagatoro is a freshman in high school who loves teasing and torturing her older male classmate! What's her motivation and why does Senpai put up with her? Does Nagatoro just want to create misery for Senpai? Or maybe she secretly likes him?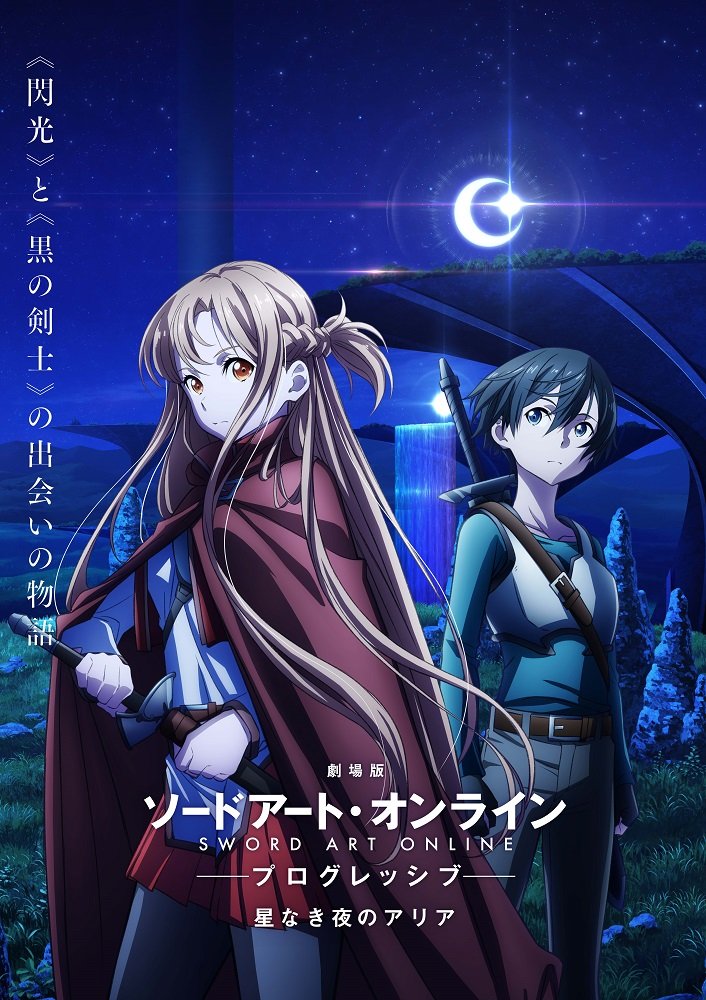 Sword Art Online Progressive Anime Film
The official Twitter account for the upcoming film Sword Art Online Progressive THE MOVIE: Aria of a Starless Night recently revealed the first trailer for the film alongside a new visual featuring Kirito and Asuna. For those unaware, the novel retells the events of the Aincard arc of Sword Art Online.
A detailed description of the series via Yen Press can be seen below:
'There's no way to beat this game. The only difference is when and where you die…'One month has passed since Akihiko Kayaba's deadly game began, and the body count continues to rise. Two thousand players are already dead. Kirito and Asuna are two very different people, but they both desire to fight alone. Nonetheless, they find themselves drawn together to face challenges from both within and without. Given that the entire virtual world they now live in has been created as a deathtrap, the surviving players of Sword Art Online are starting to get desperate, and desperation makes them dangerous to loners like Kirito and Asuna. As it becomes clear that solitude equals suicide, will the two be able to overcome their differences to find the strength to believe in each other, and in so doing survive? Sword Art Online: Progressive is a new version of the Sword Art Online tale that starts at the beginning of Kirito and Asuna's epic adventure–on the very first level of the deadly world of Aincrad!
What do you think of this week's anime and manga news? Are you a fan of SAO? Let us know your thoughts in the comments section below.