It's a new week and a new set of anime and manga news to cover, so I'll be listing the best updates and announcements we received throughout the week.
Tokyo Babylon Anime
Earlier this week, King Amusement Creative announced on its official Youtube channel hrough ANN that CLAMP's Tokyo Babylon manga will receive an anime adaptation next year.
Tokyopop and Dark Horse Comics published the manga in English and described the series as such:
It's 1991, the last days of Japan's bubble economy, and money and elegance run through the streets. So do the currents of darkness beneath them, nourishing evil spirits that only the arts of the onmyoji – Japan's legendary occultists – can combat. The two most powerful onmyoji are in the unlikely guises of a handsome young veterinarian, Seishiro, and the teenage heir to the ancient Sumeragi clan, Subaru.
Anonymous;Code Visual Novel
It was announced during a MAGES Livestream ANN that the developer is currently making a Steins;Gate 0 Elite game, and also released a new trailer for the upcoming Science Adventure series spinoff visual novel, Anonymous;Code announcing its Fall 2021 release date.
Anonymous;Code is slated to release in Fall 2021 on PlayStation 4 and Nintendo Switch.
【11月13日(金)より上映開始!】
『劇場版 #ヴァイオレット・エヴァーガーデン』の「ドルビーシネマ」版の上映が決定いたしました!
日本の新作劇場用アニメーションのドルビーシネマは初公開!劇場ならではの没入感をぜひご堪能ください。https://t.co/cic9huhEJP#VioletEvergarden pic.twitter.com/EwIPOAHgoM

— 「ヴァイオレット・エヴァーガーデン」公式 (@Violet_Letter) October 30, 2020
Violet Evergarden the Movie to Be 1st Anime Film to Be Screened in Dolby Vision HDR
The official Twitter account for Kyoto Animation's Violet Evergarden the Movie announced earlier this week that the film is to be converted to Dolby Vision's HDR format, and will be screened in seven Dolby Cinemas in Japan starting November 13.
 Sony Nears Acquisition of Crunchyroll
Earlier this week, Nikkei Asia reported that Sony has entered final negotiations to acquire Crunchyroll. According to the website, Sony "could end up spending more than 100 billion yen ($957 million)" and that Sony had reportedly previously gained the exclusive right to negotiate for Crunchyroll.
Variety also previously reported that AT&T had set an asking price of at least US$1 billion for its sale of Crunchyroll and that AT&T was looking to sell the company to multiple potential buyers aside from Sony.
The Way of the House Husband Anime Adaptation
Netflix recently announced it would stream a new anime adaptation for The Way of the House Husband, based on the award-winning manga by Kousuke Oono. J.C.Staff will head the production and will be directed by Chiaki Kon, with Kenjiro Tsuda playing the main character Tatsu.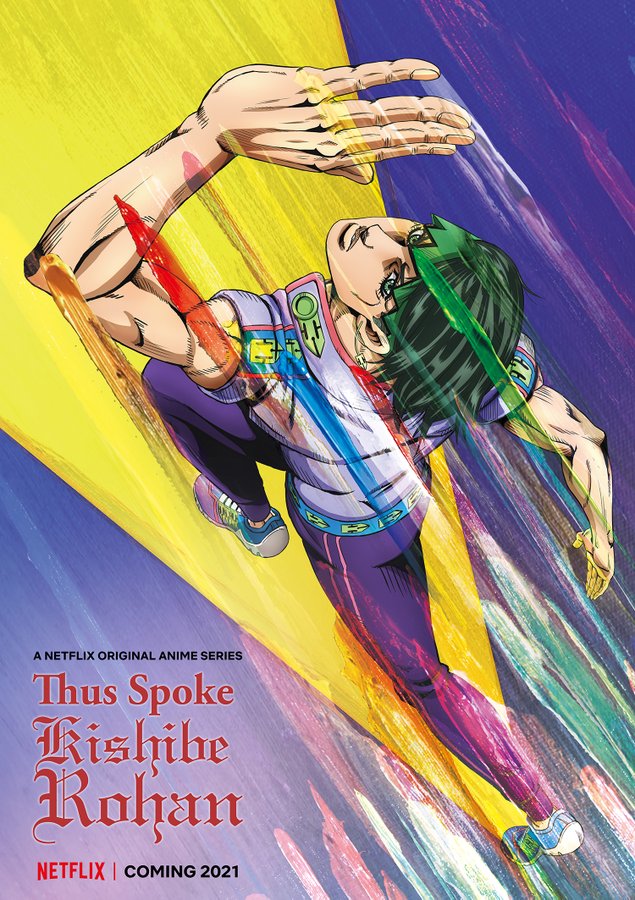 Thus Spoke Kishibe Rohan will be coming to Netflix
Netflix also announced that all four episodes of the OVA anime series for JoJo's Bizarre Adventure Spin-off Thus Spoke Kishibe Rohan will be coming to Netflix in 2021.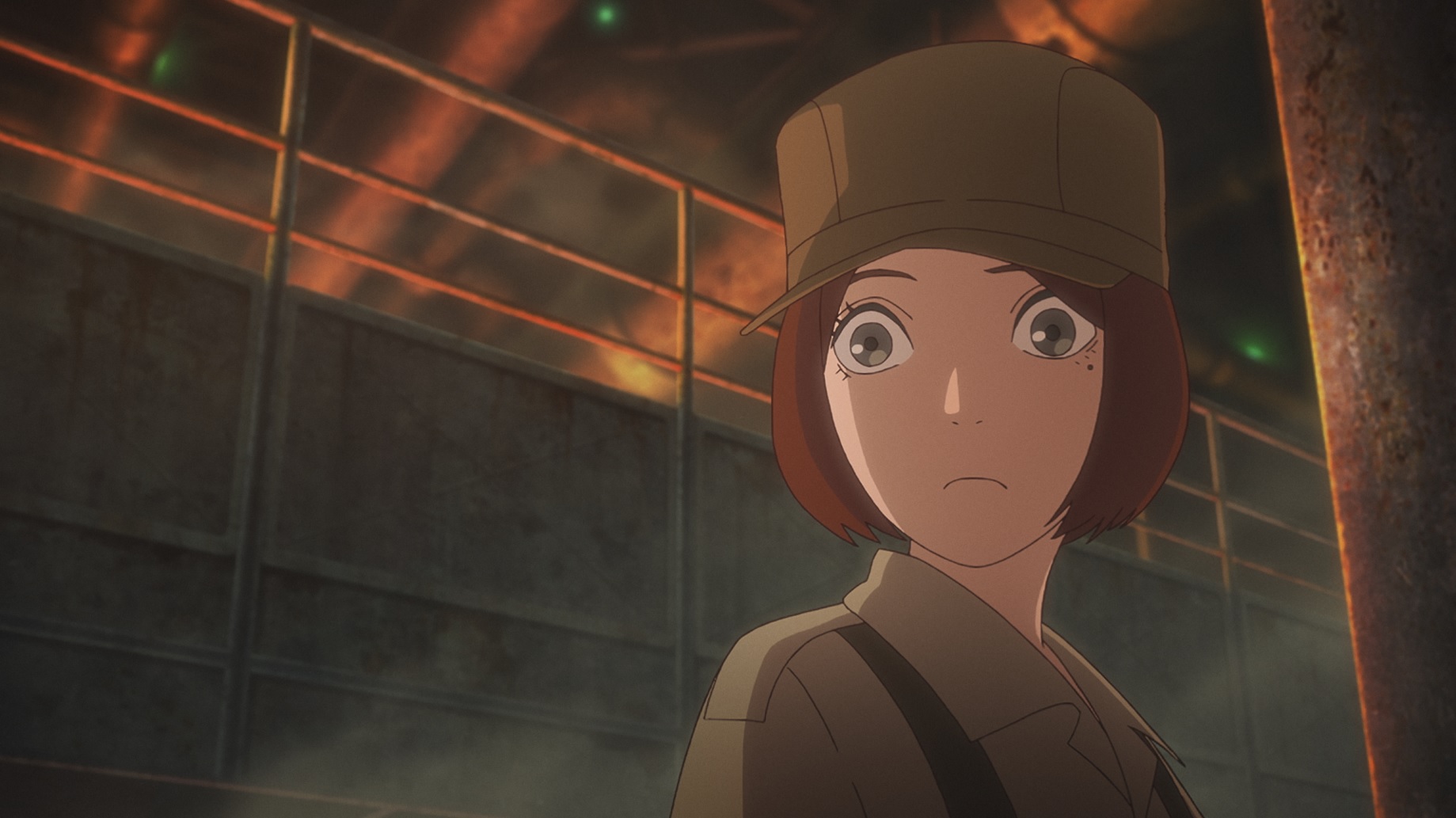 Vampire in the Garden Netflix Anime
Netflix announced Vampire in the Garden, a new original anime series from WIT STUDIO. The anime is being directed by Ryotaro Makihara, with character designs and animation direction by Tetsuya Nishio and art direction from Shunichiro Yoshihara. The anime will be out on the streaming platform in 2021.
Animefund Crowdfunding Campaign for Seitokai Yakuindomo The Movie 2
It was announced that on November 4, Animefund will launch a crowdfunding campaign to support the upcoming second film based on Tozen Ujiie's comedy manga, Seitokai Yakuindomo titled Seitokai Yakuindomo The Movie 2. The crowdfunding campaign will reportedly run from 00:00 on November 4 to 23:59 on November 30, 2020, with a target of 1,919 supporters. Seitokai Yakuindomo The Movie 2 was originally set to be released in Japan on July 10, 2020, but was delayed to January 1, 2021, due to the COVID-19 pandemic.
【祝!】この度 #呪術廻戦 に全巻重版がかかり、これによりシリーズ累計1000万部を突破しました!(デジタル版含む)いつも応援してくださる皆さん、ありがとうございます。アニメで興味を持たれた方も、ぜひよろしくお願いします! pic.twitter.com/cumAotuS6r

— 呪術廻戦【公式】 (@jujutsu_PR) October 29, 2020
Jujutsu Kaisen Surpasses 10 Million Manga Copies Sold
The official Twitter account for Gege Akutami's Jujutsu Kaisen recently announced that the manga series had surpassed 10 million copies in circulation across both print and digital releases.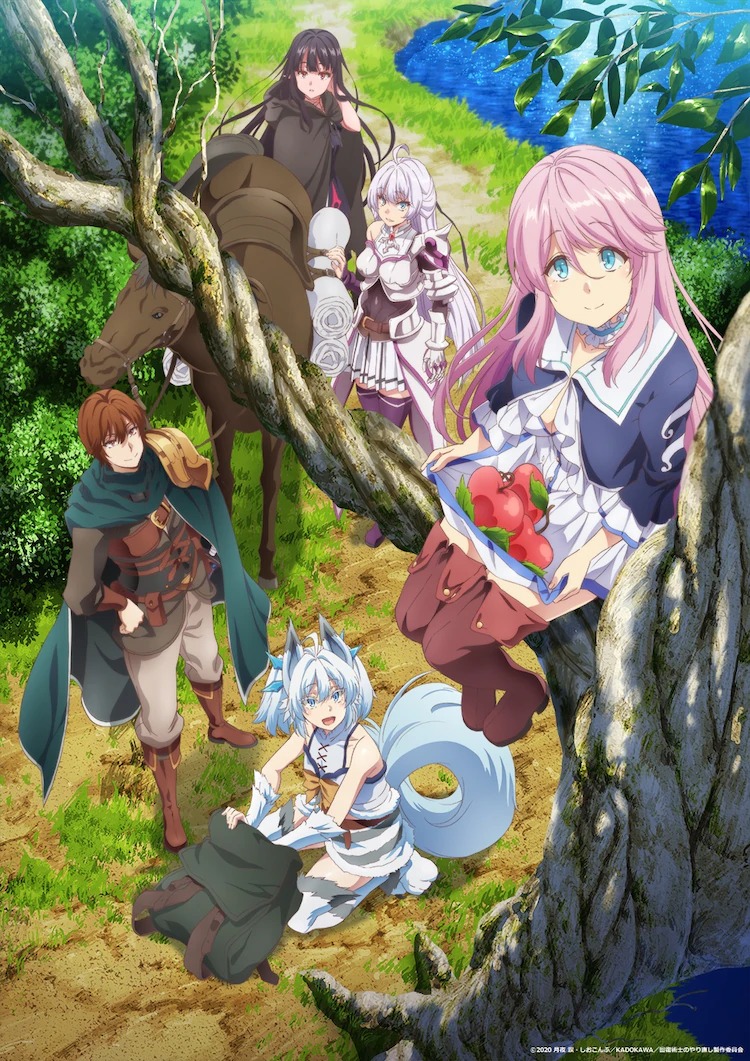 Redo of Healer New Trailer and Key Visual
The official channels hrough ANN for the upcoming Redo of Healer anime, based on the light novels by Rui Tsukiyo, released a new promotional video and key visual for the anime (seen above) and revealed some more cast members.
The manga follows KeYaru, a hero with healing abilities, who was used by other heroes repeatedly until he gains the philosopher stone and uses it to enact his vengeance on those who mistreated him.
What do you think of this week's anime and manga news? Are you currently watching Jujutsu Kaisen? Let us know your thoughts in the comments section below.