Batman: The Boardgame is the next title coming from acclaimed board game studio Monolith. Batman follows up Monolith's successful kickstarter-backed hits Conan and Mythic Battles: Pantheon. Via a post on their Facebook page they state that the demo version will be unveiled at the International Games Festival in Cannes.
The initial post to their Facebook page shows that Batman: The Board Game will potentially be playable for up to five players, based on the table setup. With one chair at the head, and then two across from each other, it has led to the speculation that it will be similar to Conan, where there is an "Overlord", or the  person in charge of the game and enemies, and the other players will be working together to thwart the "Overlord" and win the game. The artwork on the banners showing a very prominent Joker on one panel means that this very well could be a possibility.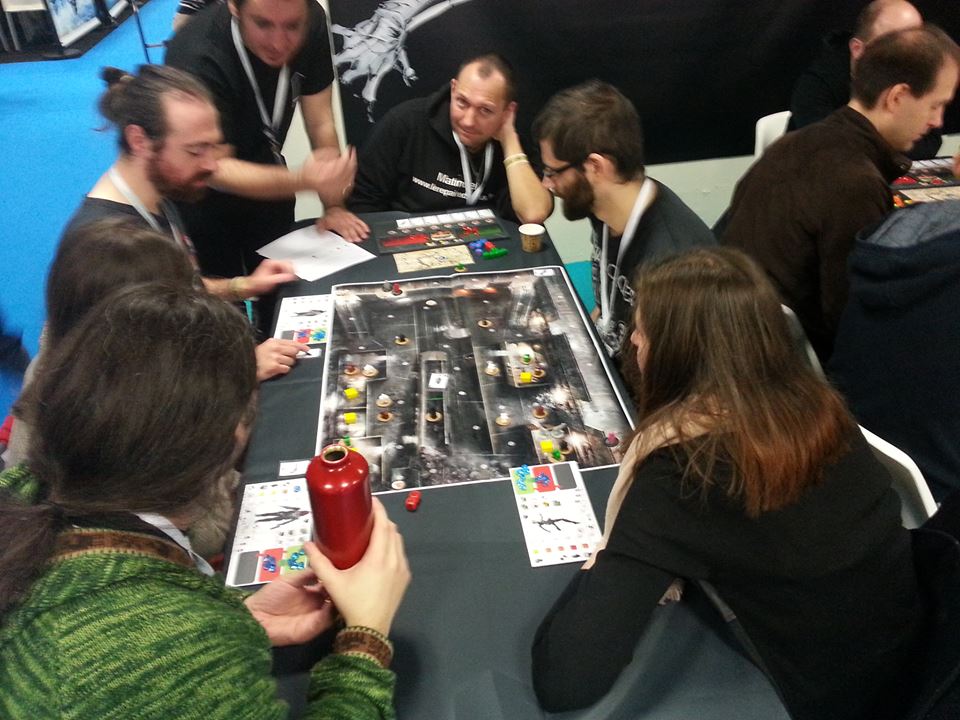 Later, Monolith posted more photos to their Facebook showing off staff members playing the game, and this idea of the criminal "Overlord" with players fighting to stop him seems to be more of a reality. You can see that some of the players' cards are visible and it appears that Catwoman and Red Hood are playable characters, and potentially a Batman card used by the furthest player. It would appear that the players are moving around a street scene map, but it's unclear as to what is going on, due to solid color markers that may represent unfinished figures. Still, it makes sense knowing Batman and his villains and their henchman that there could be plenty of combat but also maybe some detective work done in-game.
While all this is speculation, the official unveiling is happening this weekend at the International Games Festival in Cannes, so more should be known as to how the game will function, and when to expect it. Monolith did well with both Conan and Mythic Battles: Pantheon on Kickstarter, and with such a high profile IP like Batman, it's sure to do even better. Does Batman: The Boardgame sound interesting to you? Any fans of tabletop games in general? Let us know your thoughts in the comments below.
Via Tabletop Gaming