Deep Sky Derelicts launched on Steam Early Access in October. Ahead of its official launch this May, the turn-based strategy game has received the Illustrious Monuments update. According to the developers, Deep Sky Derelicts will continue to get free updates every month leading up to its full release.
The February Illustrious Monuments update expands each player's pool of choice, allowing them to engage in new encounters and situations. It also includes the following feature additions:
3 new character levels with the new level cap at 7
5 skill specializations – 1 for each type
Over 7 very rare illustrious mods
8 new extension mods
5-6 additional room conditions – These can affect both combat and exploration
Changes to energy management along with a new research lab
5 more derelicts
Tier 1 to Tier 2 ship progression
10 new enemies
New side missions and main missions
Updated Arena with revised encounters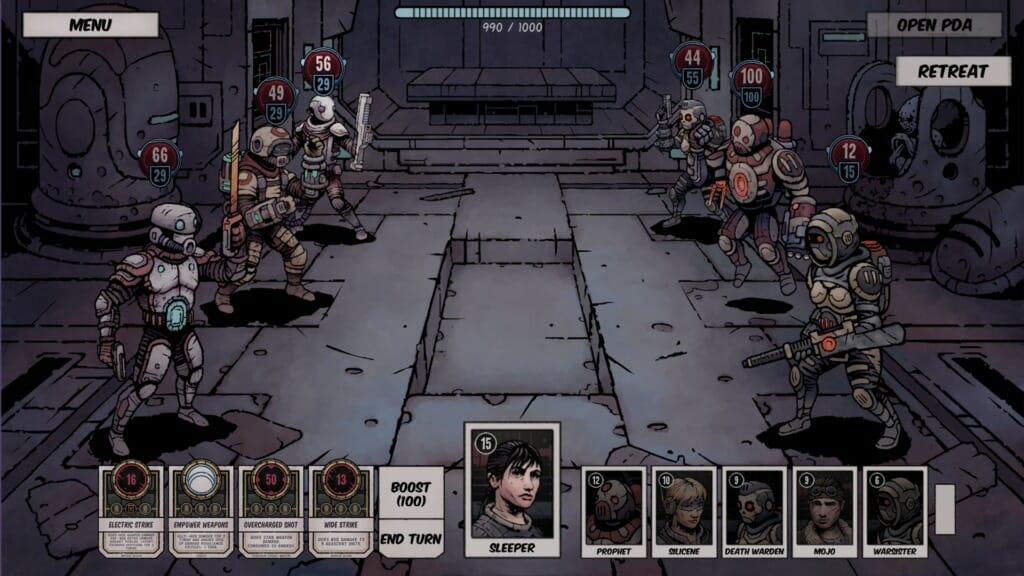 The CEO of Snowhound Games, Dmytro Zhovtobryukh, thanked the player base for their support over the past four months. "We're very thankful to all the fans of Deep Sky Derelicts, for their valuable support. We're striving to create a very distinctive gaming experience, and happy to see it paying off so well. The player reviews we've seen, as well as their creative suggestions – some of which have already made it into the game – are lighting our way to what we believe will be a successful, well-accepted and popular title among true tactical game lovers".
Deep Sky Derelicts is a turn-based strategy role-playing game infused with rogue-like elements and tactical card combat. Combat actions are decided by randomly drawn cards from a chosen deck build. Exploration consists of searching the aforementioned derelicts in search of loot and resources for upgrading gear. As is typical of rogue-likes, levels and content are procedurally generated with each new run.