Funimation and VIZ Media recently announced a distribution partnership intended to bring some of VIZ Media's popular and iconic anime titles to Funimation. Both companies have been central to the growth in popularity of anime and manga in the U.S. for more than two decades. The partnership further deepens Funimation's catalog and delivers iconic anime titles such as Naruto, and Hunter x Hunter to Megalobox and many more to the platform.
VIZ Media's Naruto (original series/220 episodes), Hunter x Hunter (75 episodes), Sailor Moon R: The Movie, Berserk: The Golden Age Arc II – The Battle for Doldrey, and Berserk: The Golden Age Arc III – The Advent are currently available on Funimation's streaming service. On September 22, Terra Formars, Terra Formars Revenge, Coppelion, Gargantia on the Verdurous Planet, and Megalobox will be available on Funimation with even more anime coming to the service in the coming months.
"We're incredibly excited to partner with VIZ Media in bringing even more great anime to Funimation," said Colin Decker, CEO of Funimation Global Group. "Bringing this catalog to our subscribers is a win for anime fans everywhere!"
Funimation has detailed a number of new titles along with their descriptions coming to the platform on September 22 below: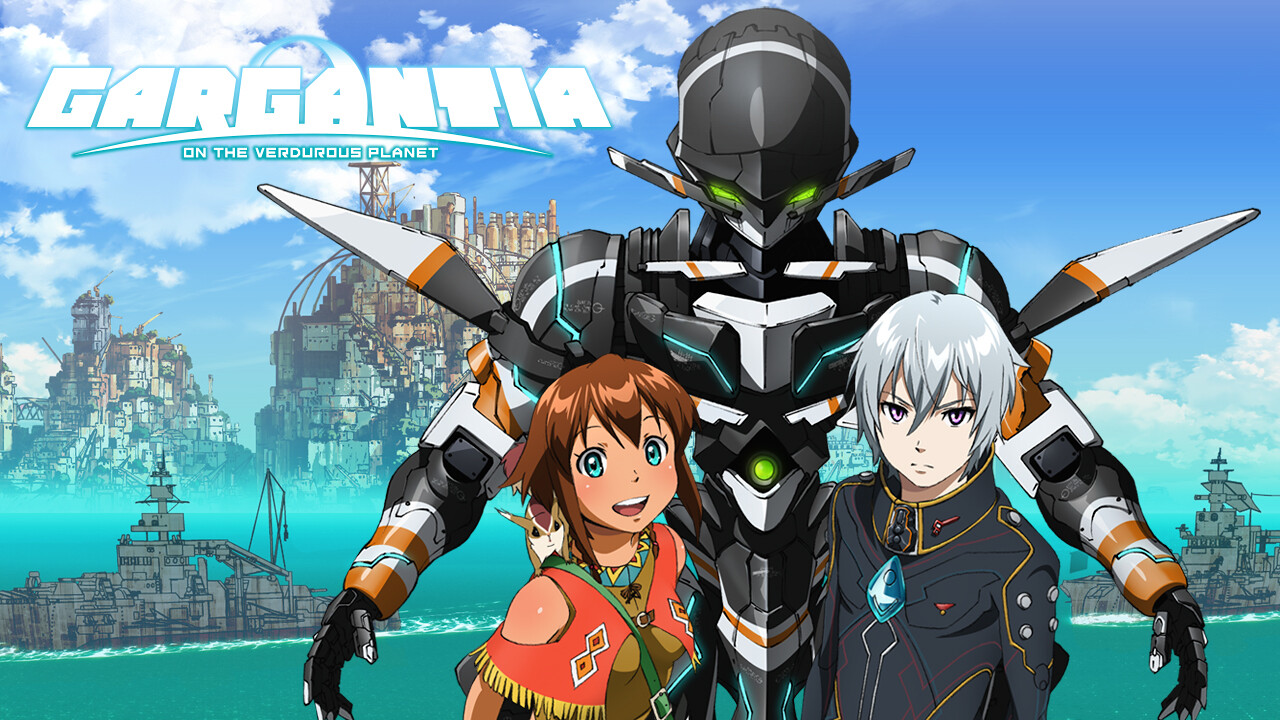 Upcoming Anime Titles
Terra Formars

In the far future, humanity seeks to resolve Earth's growing overpopulation problem by terraforming Mars as their second home. Five hundred years later, the United Nations Aeronautics and Space Administration sends out an expedition team to explore this new world. But an unintended side effect of the terraforming process has unleashed a horror no one could ever have imagined: the planet has become infested with Terra Formars, man-sized cockroaches that prey on humans. Now humanity must bring together all its scientific resources and power to counter this monstrous threat, or face total extinction.

Terra Formars Revenge

The battle for humanity's survival continues in Terraformars Revenge! In the mission to find a cure for the deadly A.E. virus plaguing Earth, the Terraformars are not the only enemy. A squad has turned on the Annex 1 crew, seeking to capture Akari Hizamaru and Michelle K. Davis by any means necessary. As the body count rises, the scattered squads struggle to survive and contact Earth for reinforcements. But can they hold the line in a battle for Mars and humanity on two fronts? In this complete second arc, alliances are shattered, friends turn into enemies, and the mystery of the hyperevolved cockroaches grows ever deeper.

Coppelion

In the not-so-distant future, a catastrophic event has turned the old capital of Japan into a wasteland, forever changing the lives of its people. Decades later, three schoolgirls set foot into the now forsaken city. They are the Coppelion, genetically engineered humans created by the Japan Ground Self-Defense Force to operate under the lethal conditions of the contaminated city. Trained since birth, the girls must use all of their skills and resources to carry out their one and only mission: to rescue those left behind.

Gargantia on the Verdurous Planet

In the distant future, Ledo, a young soldier from space, wakes up and finds himself marooned on an ocean planet.  Growing up in space, and knowing nothing but battle, he is a stranger in a strange land, full of odd customs and a foreign language, but he's not alone. Starting a new journey on this verdurous planet, Ledo must find a way to survive and reconcile the fact that he may never be able to return home!

Megalobox

Bored, resigned, and unfulfilled, a young man with neither name nor past survives by fighting in underground matches of a sport called "Megalobox," a form of boxing that utilizes powered exoskeletons. Calling himself JNK.DOG, he feels trapped in a world of crime, poverty, and ecological collapse. All that changes when he has a chance encounter with Yuri, the reigning king of Megalobox. Now, obsessed with proving himself, JNK. DOG becomes a man driven to do whatever it takes to fight his way to the top of the rankings and take on the champion.

…and more to be unveiled.
Source: Press release
Are you a Funimation subscriber? What do you think of the partnership? Let us know your thoughts in the comments section below.