The game system of Sony PlayStation 5 stands out with its bright design. Its black corpus is framed by side panels with a bevelled surface. Its features correspond to the design. The custom processor and video card can provide power of 10,3 teraflops. It must be enough for rendering a 4К picture with the RTX technology. Alongside, the custom SSD with 825 gigabytes that is able load all necessary files for the game at the necessary moment. This function lets us forget about what loading is. And the updated controller DualSens is in charge of your sense experience.   
These are features of a nextgen gaming system. This is what the engineers from Sony assure us of. Lots of time has passed since the sale launched. Has it been enough to understand how good the gaming system of the new generation is? 
Only the Updated DualSense Makes Us Feel Nextgen
Holding the PlayStation 5 gamepad in your hands makes it clear for a player that there is a nextgen gaming system in front of them. Designed in a particular way vibrating motors make us feel the material and the slightest motions. Games that are available for an owner of the system make it possible to estimate microphone capacity too. According to engineers' design, it must become an additional element of control. To exemplify, if you want to move a boat, you need to blow into it. 
The most important part is that the developers figured out how to use it appropriately. And then you can turn a blind eye to a little glitch there – a drift of sticks.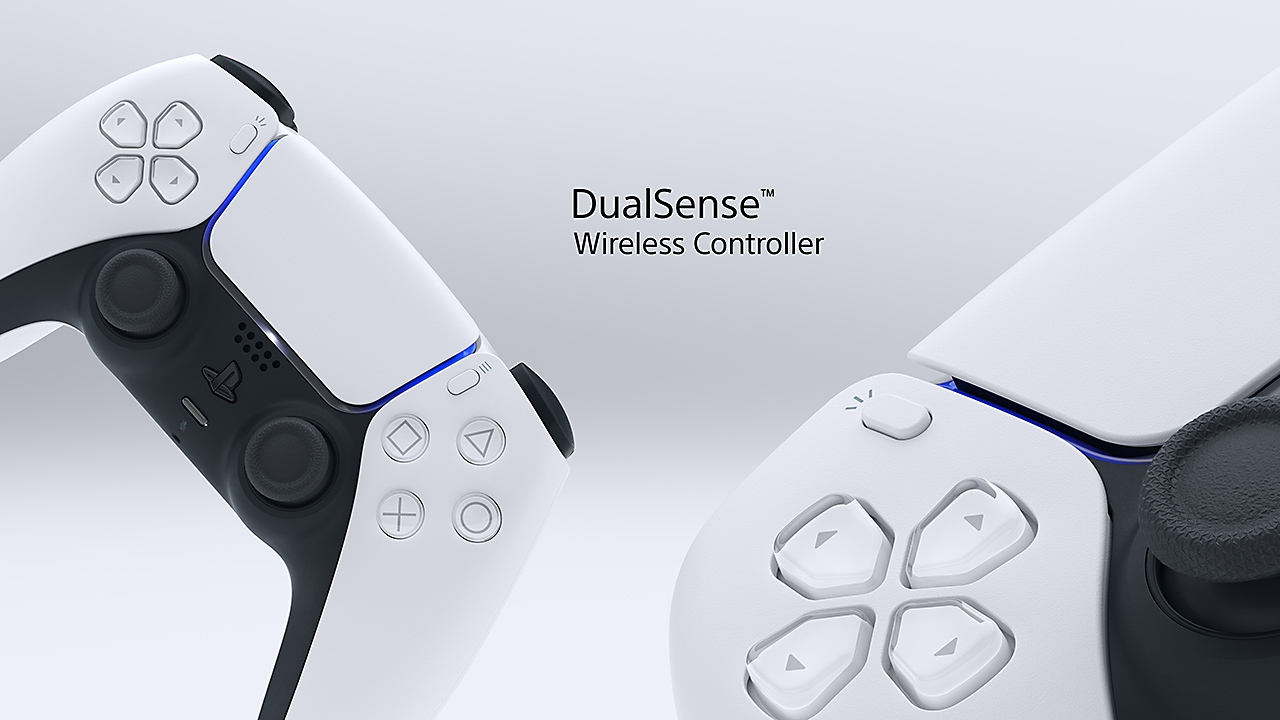 Custom SSD with 825 Gigabytes and 3D Sound – Questionable Technical Solutions
The presentation of the gaming system by Sony of the fifth generation devoted a lot of time to the abilities of the custom solid-state drive. The new SSD with 825 GB is able to load all necessary files for the game without users' notice. Thanks to that they can easily forget about what loading is. The following points alert us: 
Memory span – less than a terabyte, and a part of them is taken by the operating system.

 

It is impossible to change a drive into an analog SSD with a bigger span.

 

You can run only the games that are downloaded into this in-built drive.

 
In the times when games are 100 and even more gigabytes this decision is disputable. Only if the owner of the system is not going to play one or two projects simultaneously. 
Dimensional sound with the brand headset Pulse 3D is also a questionable idea. During tests lots of owners of this accessory did not feel any difference in the game. This is an average quality headset. Besides, according to the protocol of the wireless connection, you can connect only it. And you won't feel anything similar provided by Hyper X analogues. 
Subscription to an Exclusive Collection
The PlayStation Plus subscription for the nextgen gaming station includes an ability to download updated versions of the best exclusives for PlayStation 5 for the price of this very subscription. It includes a row of masterpieces of the gaming industry that are released for the nextgen console. 
Why has the company incorporated this feature? Only for making something that resembles GamePass at least slightly. But, unlike the Sony subscription, Microsoft offers exclusives from old Xboxs: both new multi-platform projects and classics. As a result, an owner of Xbox Series X or Series S can play new and old games at once. 
Why do owners of the Sony system need the subscription? Perhaps, it would make sense if there was a backwards compatibility mode. 
Takeaway
A part of innovative technologies that is represented in the PS5 gaming system is not made with an eye on the user. They were implemented in order to just have them. Theoretically everything is great. Nextgen is everywhere. And in fact we have: 
There is no significant difference in work of a regular and a custom SSDs.

 
Tridimensional sound can be measured only by special equipment.

 

Buying a subscription makes no sense because there isn't backwards compatibility.

 
No doubt, you will find lots of fans of the brand that are buying the consoles. But some time later they will ask Sony's engineers – where is nextgen?