Despite the growing number of new gaming technologies being developed today, the PC still remains as an important cornerstone of video gaming. With the innovation of bigger and clearer monitors, powerful processors, graphics cards, and towers, our gaming experience has definitely elevated. Many gamers today are also aiming to make a living out of streaming. If you're planning to build a gaming PC, https://www.gigarefurb.co.uk/ has an extensive range of refurbished computers in their collection from many of the top manufacturers, all of which have been graded, so you are sure to find one to match your requirements.
Gaming Desk
A gaming desk is more than just a table for you to plop your PC on. It's an immersive workstation that allows you to play with comfort and ease. There are several options available in the market, from inexpensive cookie-cutter desks to high-end, customized rigs. For a basic setup, a simple but functional gaming desk will do. Your desk should have sufficient space for one or several monitors and other peripherals. It should be sturdy enough to hold up all of your equipment. Most importantly, the surface should be diffusively reflective so that your mouse will be responsive and precise. You can read a review of the best gaming desks by 0rgb to see what you prefer.
You can also install LED lights for your gaming desk. The LED Neon Flex lights from Ginde Star provide ambient lighting without guzzling up too much power.
Here are two of our picks for the best gaming desks:
This sturdy desk measures 43.5 inches in width and 29 inches in depth. This model is perfect for small spaces since it's a bit compact than most desks. The surface is made of laminated MDF PVC and metal R-frame desk legs.
If you need a corner desk, then this L-shaped desk from Walker Edison will suit you well. It's great for gamers with several monitors or those who want a bigger desk space. It's also ideal for multi-tasking people who need a gaming desk and a workstation in one.
Gaming PC
Monitor
A gaming monitor can make or break your entire gaming experience. When choosing one, you have to decide if you'll go for a 1080p monitor which is highly responsive but has a lower resolution, or a 4K monitor that gives sharper graphics but lower refresh rates.
These are the best gaming monitors to buy:
Pairing speed with clarity is what the Razer Raptor 27 is famous for. Its maximum refresh rate is a whopping 144Hz which allows it to .display more than double the frames than the industry standard. Plus, it's compatible with both AMD Freesync and NVIDIA G-sync, allowing you to maximize the power of your graphics card.
View colors exactly as how they are meant to be seen with Alienware's 55 inch OLED gaming monitor. The 4K resolution and 120Hz refresh rate allow you to view true-to-life images without making the colors look washed up.
Keyboard
A great keyboard is an important tool in winning games. There are different factors that you have to consider before getting one. These are the following:
Size
Have you noticed that some laptops have more keys than others? This is because the screen size usually dictates how many keys will fit in the keyboard. Some keyboards have number pads, while others don't. Nevertheless, a full-sized keyboard has about 105 keys—the alphanumeric section, function keys, number pad, and directional keys.
If you have a small desk space, you can consider ditching the number pad. Many gamers use that type of keyboard and find that it perfectly suits them. You also have to choose between mechanical and membrane keyboards. Mechanical keyboards provide direct feedback to the user through the distinctive clicking of the keys. This is ideal for gaming because it's easier to determine if you have pressed a key or not. On the other hand, membrane keyboards are lighter and quieter. For gamers, the mushy key feel means that sometimes, the keys won't register when pressed. It also has a shorter lifespan than mechanical keys.
Mouse
There is no ideal gaming mouse that suits every gamer because it will depend on your playing style. What works best for you might not work for another. So, here are things to consider when choosing a gaming mouse:
Grip
Get a mouse size that will be comfortable to use depending on your grip style. Palm or claw grip gamers usually prefer a larger and heavier mouse. Fingertip grip gamers tend to play well with a lightweight gaming mouse.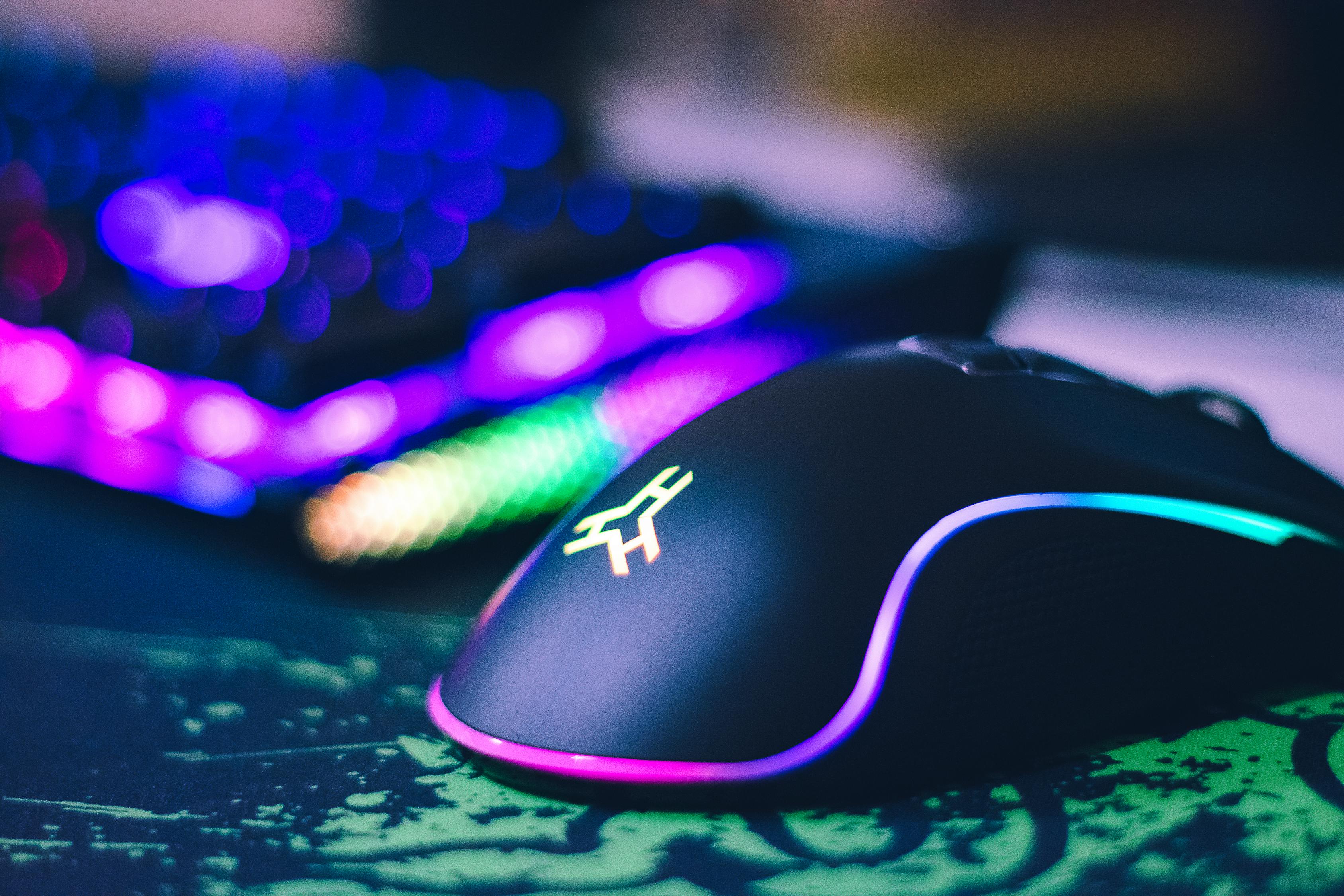 Sensitivity
Consider the way that you move your mouse around too. If you make large, sweeping motions and use your entire arm to move the mouse, then a low-sensitivity mouse is for you. If you mostly use your hand and wrist when moving the mouse, then get something with high-sensitivity. If you use both arm and wrist to move the mouse, a medium-sensitivity mouse will work well for you.
Speakers and Headphones
No gaming experience is complete without a pair of good speakers and headphones. Make sure that the models you'll choose have good sound quality, a high-quality microphone, and a durable build. You'll also have to choose between closed headphones (blocks out external ambient noise) or open headphones (doesn't block out noise).
As for the speakers, make sure that it's compatible with your PC. Most speakers will work well for gaming, especially the left and right channels. But if you want to hear even the smallest or highest frequencies, a sound card for pc will help you with that.
Conclusion
Gamers will only be able to enjoy the gaming experience if they have the best equipment that is suited for them. You don't need to build a fancy and expensive PC just to be able to play well. All you need to know is the type of peripherals that work best for you.
This article contains sponsored links.