Gaming is any process that enables you to run an electronic game on a console such as Xbox or a PC. Since its inception in the 1970s, the gaming industry has come a long way to what we know today. Nowadays, games feature hi-tech components like advanced graphics, 3D effects, optimized designs, interactive content, and improved audio-visuals. You can even play video games in casinos that often have offers like bonus senza deposito immediato. 
Unlike all the unnecessary devices advertised for gaming, a gaming monitor is something most gamers cannot do without. A setup would be considered incomplete if it lacked one. But there are numerous varieties of monitors used specifically for gaming. Every brand comes attached to a price tag that varies. Most of which are pretty hefty. So, how does a competitive gamer on a limited budget go about picking one that is best suited for their pocket? 
One requires a gaming monitor to display the output of the graphics card and CPU. But why not use a regular monitor? What does all the terminology and specs mean? And how do you filter through the jargon to purchase a functional and affordable model?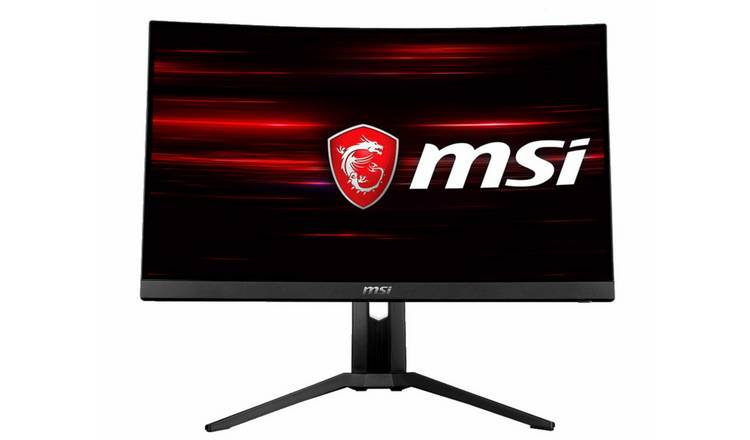 It is a computer monitor that has been specially designed for use in gaming and is primarily used to display the output of your CPU and graphics card in the best possible way. Display technology is a large dynamic field, and models differ in how image sharpness, motion, and colour are represented. All of these factors play a significant role in competitive gaming.
What To Look For In A Gaming Monitor
Beginner console gamers may opt to use a regular monitor as a substitute for a professional one. However, the moment they begin gaming competitively, they realize the shortcomings of their choice. The need for a responsive and smooth experience is difficult to satisfy when using a TV set. Monitors dedicated to gaming differ immensely from other sets in several ways due to varying aspects, such as response time, the sharpness of images, screen resolution, and refresh rates. 
Hence, the difference in the cost of varying models. As with any other venture, it is essential to regulate your spending. There is a gaming monitor for every budget. And you can get one without compromising on quality.
5 Factors You Should Consider
1. Size and panel type 
For the competitive gamer, a very wide screen may put you at a disadvantage as you will have to regularly tilt your head to catch a glimpse of everything that's occurring. In video games with control buttons on the sides or corners of the GUI, it will cost you valuable time trying to access the controls. Typically, 24 – 27 inches is the optimal size. 
Importantly, research the panel type you need. Depending on the technology used in its design, there are VA (vertical alignment), IPS (In-Plane switching) and TN ( twisted nematic). For competitive gaming, TN is recommended due to its high response time. A downside is low picture quality. 
2. Resolution 
Typically, the picture quality has a direct link to the price of the monitor. Therefore, a screen with a low resolution will cost less but have a grainy picture. A higher resolution translates to more pixels which makes the images clearer. 
3. Refresh Rate 
How many images can be updated per second? The higher the number the better. However, you need to confirm the capability of your graphics card. It has to be compatible with the speed of the gaming monitor. For instance, if your card can display 40 pictures every second, even if you get a 144Hz screen you'll still view 40 images per second. 
4. Response Time 
Competitive gamers have to constantly keep a keen eye on opponents, thus, a monitor with a very fast response time is best. You want to avoid ghosting because of lagging. It is challenging to predominate other players if the image changes too slowly.  
5. Design 
Most modern-day gaming monitors have an ergonomic design which allows the user to adjust the screen to a preferable position. You will find models with adjustable stands for raising or lowering. If it doesn't have in-built speakers, it should have a port to connect multiple headphones. 
Last Word
Have you been considering buying a gaming monitor but the price tags you see on catalogues is discouraging? Fret not. After you figure out exactly what you need, research the market and compare different stores to find a suitable seller. The aptly mentioned tips above will enable you to choose a gaming monitor that fits your budget and helps you gain a competitive edge over rivals.
This article contains sponsored links.