Hyakki Castle is a 3D grid-based dungeon crawler inspired by 1980's games such as Dungeon Master. Many players will no doubt recognize the style and design as it bears a striking resemblance to Legend of Grimrock. We've not been treated to this type of game in a while and it's been even longer since we've had a good, Edo Japanese style adventure featuring monsters and puzzles. Can this 80's inspired dungeon crawler ignite interest in the genre once again?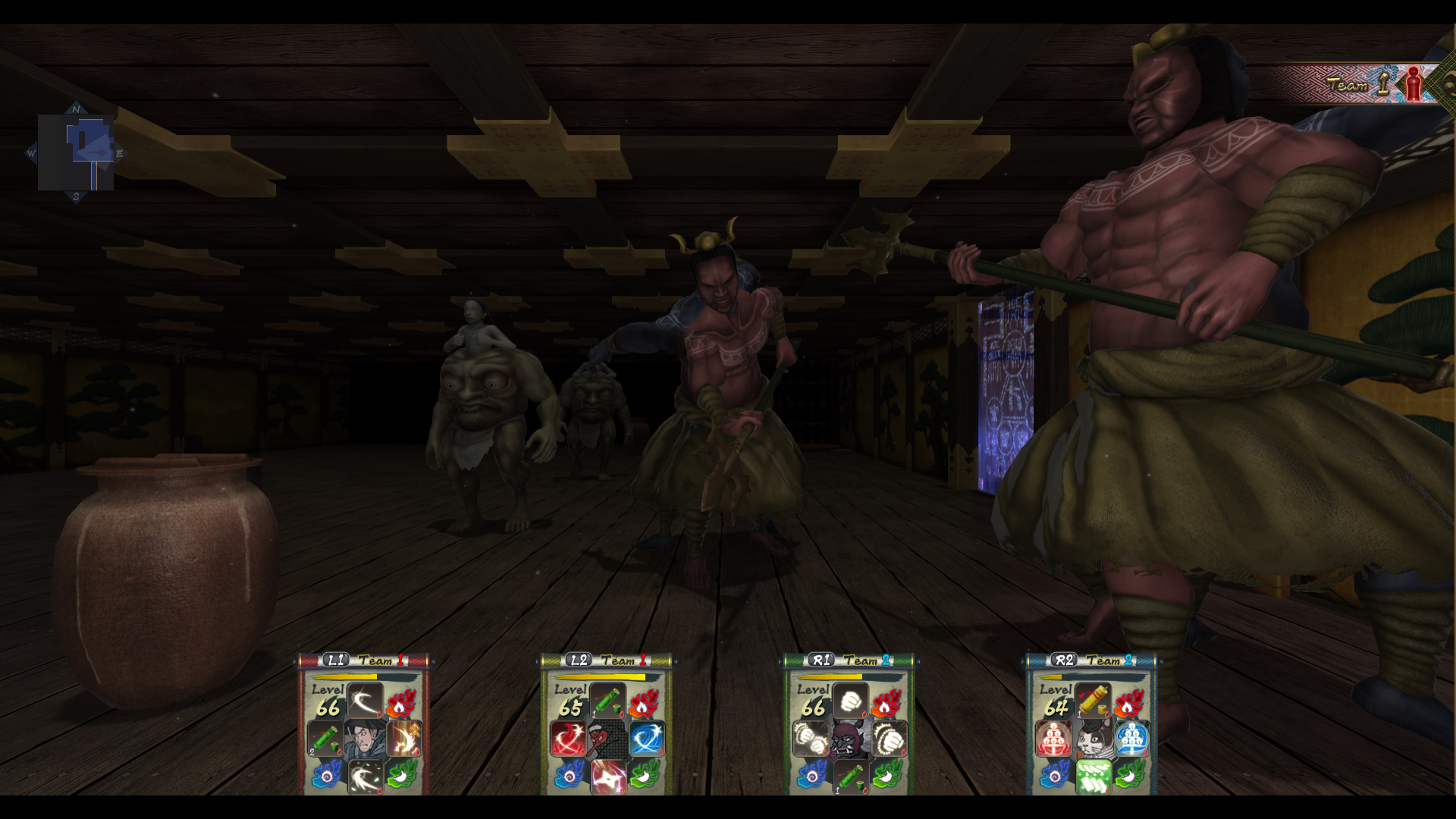 Story
The story of Hyakki Castle is simple yet highly engaging for a game of this caliber. Players lead a small team of expert warriors to infiltrate the mysterious Hyakki Castle, which has appeared in the land of exiles. The team must traverse to the top of the castle, defeating all manner of evil creatures before facing against Doman Kigata, a mighty sorcerer. This guy has a personal grudge against your master as he was exiled for trying to overthrow the government.
Gameplay
Hyakki Castle's design relies on players managing their team of expert warriors through a number of environments as they solve puzzles, explore, and fight off monstrous foes. Players move in a tile-based format, but will do so freely, changing directions at will and not restricted by a counter. The game centers around real-time mechanics. A turn-based system does not influence fighting enemies.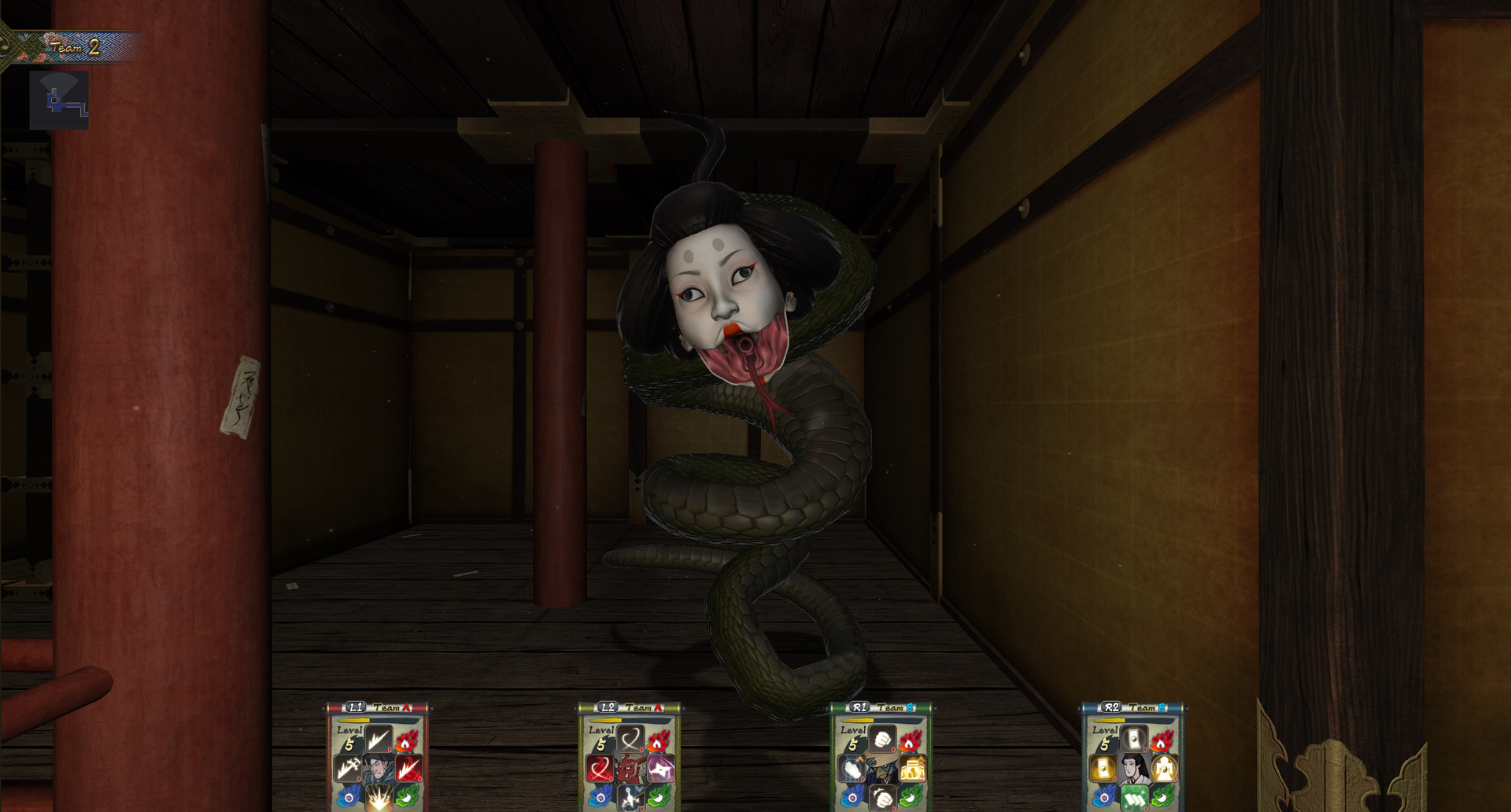 These types of games do require a small learning curve, but are usually easy enough to master. One of the most interesting dynamics is how players can split up their team and have them perform basic actions. This could be to provide a tactical advantage over a single enemy or a group of enemies or act as a means to solve a puzzle. This is a neat idea, but one that is sadly underplayed throughout the game. Early stages show its potential, but the developers decide to play it safe and keep the lateral elements overly simple from start to finish. The game's format could be the reason as the First Person View and tile-based movement is limiting in many respects.
Not enough depth
But I feel like the developers have overly simplified many aspects to the game overall. Environments are just plain dull and there were never levels which stood out as visually interesting. Another game like Legend of Grimrock, which came out 5 years ago, looks a hundred times better. This would look good for a mobile game released in 2012, but now it looks a little dated and visually tedious.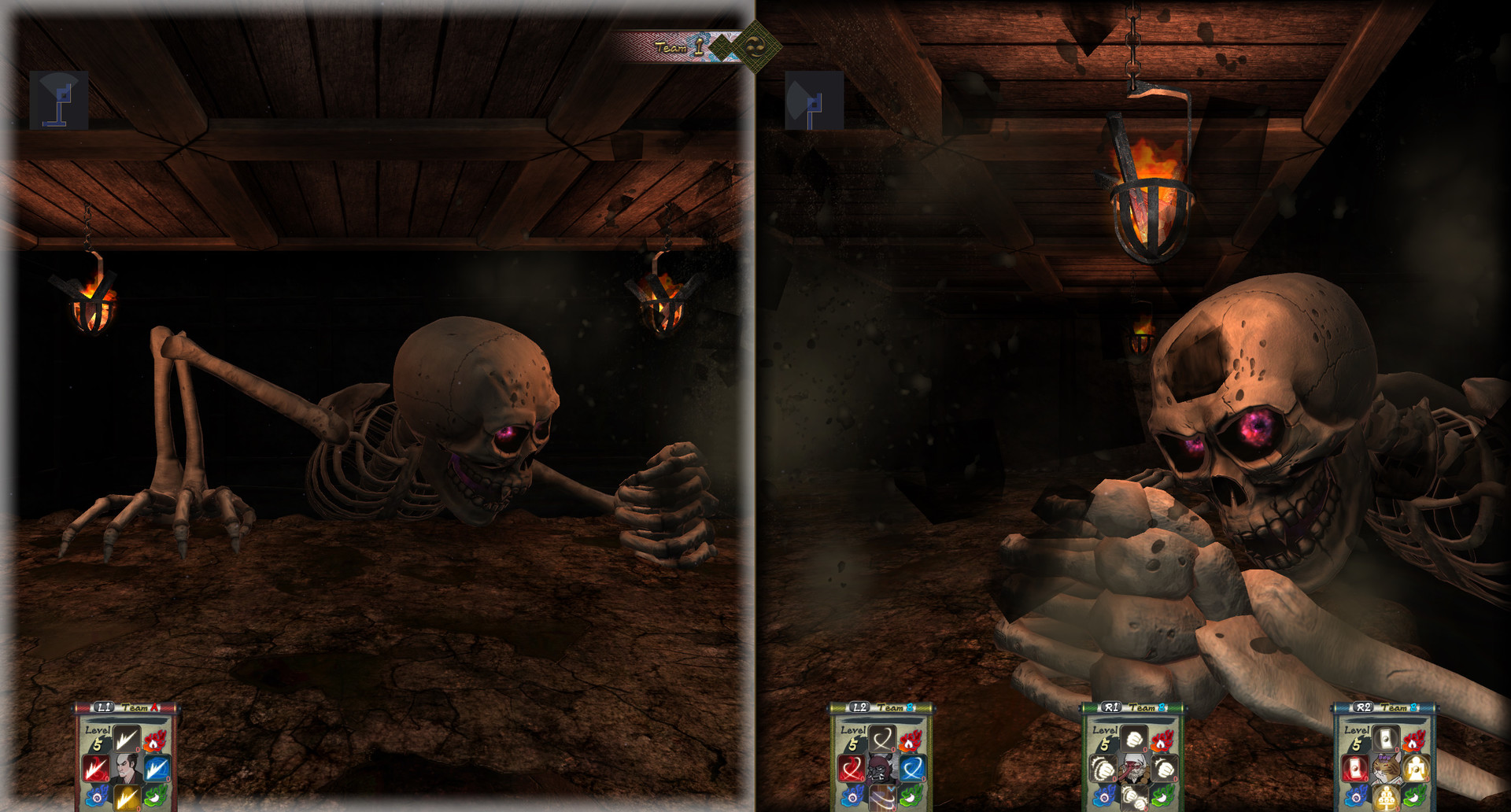 There are some pretty cool monster designs but many remain pretty generic, seemingly ripped from other fantasy RPG's. One upside is the ability to create your own team from ninjas, samurais, demons and even cat people, each with their own visual style and sound bites. The music is actually pretty good too, whenever it is played throughout the game. Which actually, is not that often.
Repeating the same mistakes
Fighting is also an area that required more development and greater depth, as again, it's overly simplified. There are some neat moments when you face more than one enemy and having good reflexes and quick strategic thinking does pay off. But again nothing excels in terms of the battles or even the bosses. You'll soon realize that what's really needed to succeed is move in, land as many attacks as possible, and move away. Most battles never enforce or engage with you to split up the team to try something else tactically.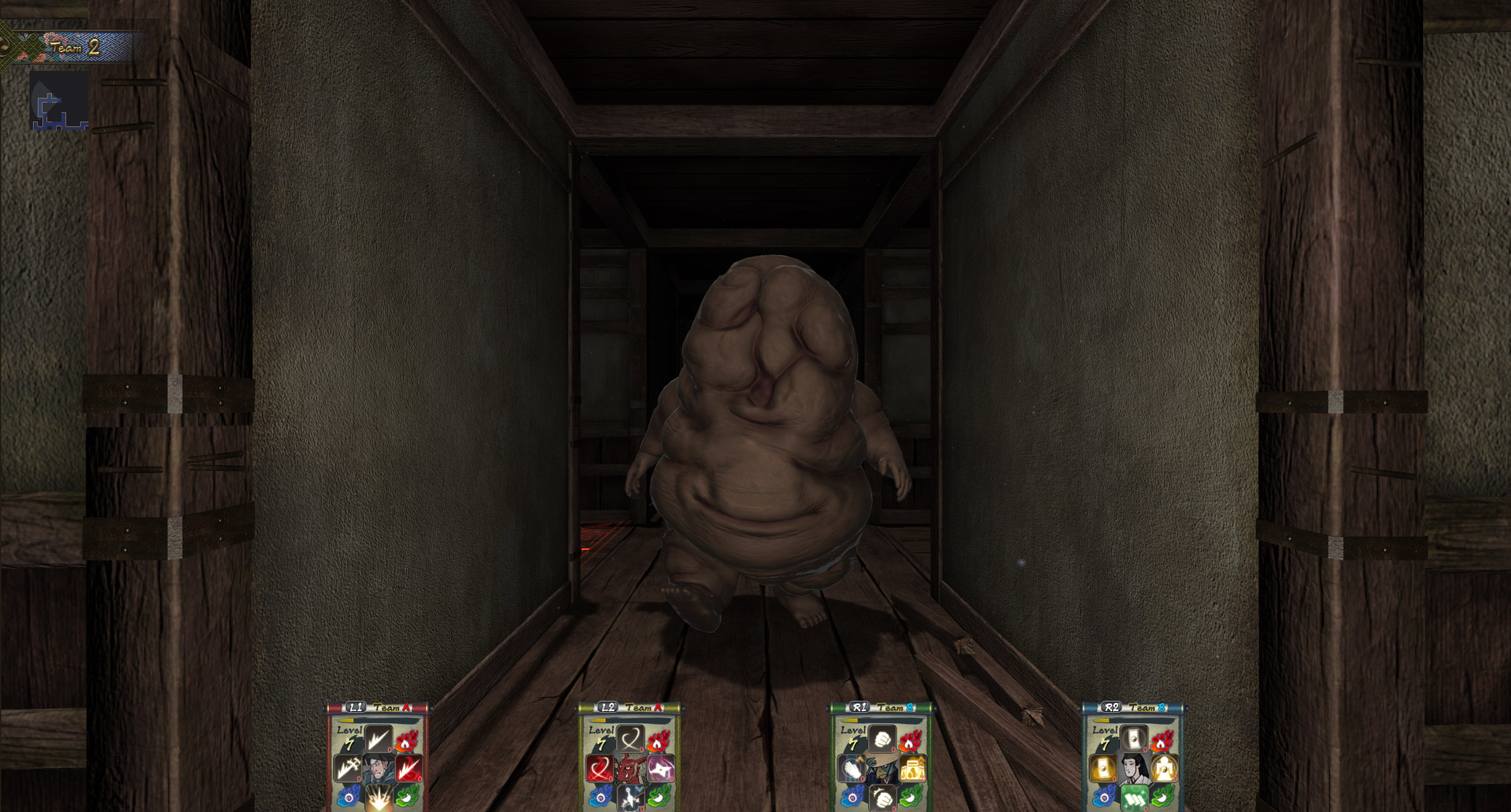 Then there's the "Seppuku" concept, involving taking your own life to avoid dishonor. This is another neat idea, but one that's again under played with no real impact or consequence. It just feels like it's been put here to add something aesthetically rather than enhancing gameplay depth.
Final Verdict?
Overall Hyakki Castle is a disappointing as could've been something much more. Some of the ideas are pretty engaging for the genre. With more polish and refinements, his could've been a great experience. Sadly, it's dull, repetitive and plays everything a little too safe considering we have better and cheaper games in the genre.
The Review
Hyakki Castle
Hyakki Castle is a disappointment as it could've been something much more. Some of its ideas are pretty engaging for the genre and with more polish and refinements, this could've been a great experience. But sadly it's dull, repetitive and plays everything a little too safe considering we have other cheaper and better games in the genre.
PROS
Neat concept
Interesting dynamics for the genre
Some creepy monster designs
CONS
Repetitive and dull
Never develops core mechanics
Dull, lifeless environments and world design