During today's Nintendo Direct, Nintendo have announced a new DLC pack for Hyrule Warriors Legends which will be available today (after the Direct presentation) that will feature new content from the Zelda DS titles – The Legend of Zelda: The Phantom Hourglass and The Legend of Zelda: Spirit Tracks. This is the third DLC pack released for the title so far.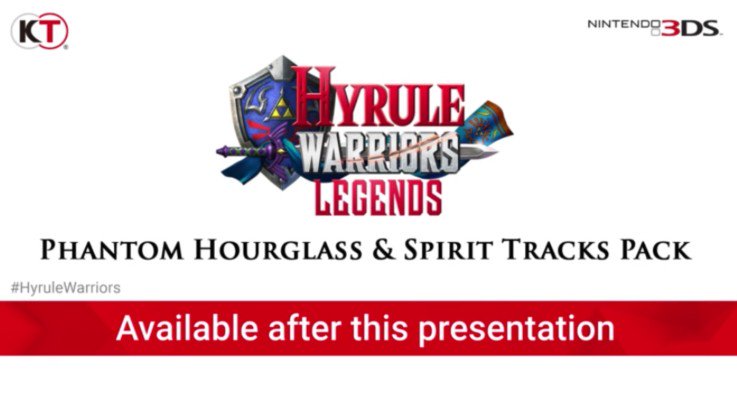 The new DLC features a brand new character, Toon Zelda, who possesses a Phantom and is able to use her ghostly presence to perform powerful attacks. Along with her addition, Toon Link has a new weapon in the form of the Sand Rod, giving him the ability to control blocks of sand to attack enemies with, and even call in the legendary Spirit Train with its cannon to annihilate a large group at once. If you were a fan of the classic DS titles and have moved onto the 3DS, then this might be the DLC pack for you.
Nintendo have also discounted other DLC packs for the game, including Toon Tetra, so you can own the whole Toon pack for those who favor the style! So if you're excited for this announcement, go check out the eShop on the Nintendo 3DS to get your hands on the DLC.
Source: Nintendo Direct