The streets of Kamurocho is filled with pedestrians, lights, strays, gangsters, thieves and murderers. This is the world of Judgment, a new spinoff of the niche-yet-popular Yakuza franchise, a world where one moment you're looking for stray cats and the next you're skateboarding down the street to escape the brutal clutches of Yakuza.
Judgment tells the story of a disgraced lawyer named Takayuki Yagami, after he helps a killer get away in court, Yagami, turns his head towards court room antics and instead becomes a freelance detective. There he can hunt the truth and ensure the guilty get punished.
Joining him on his journey is the disgraced former Yakuza member, Masaharu Kaito, who was kicked out after he caused his Yakuza family a lot of money.
Together Yagami and Kaito roam the streets in search for their next case, which eventually lands them in the sights of a killer that has been murdering and taking the eyes of Yakuza members.
Judgment uses plenty of assets from past Yakuza games but also creates new models using the likeness of the actors that voice their respective characters.
One thing many players may recognize is the combat system, combat plays very similar to Yakuza 0 and embodies the same combos and finishers one would expect from a modern Yakuza game.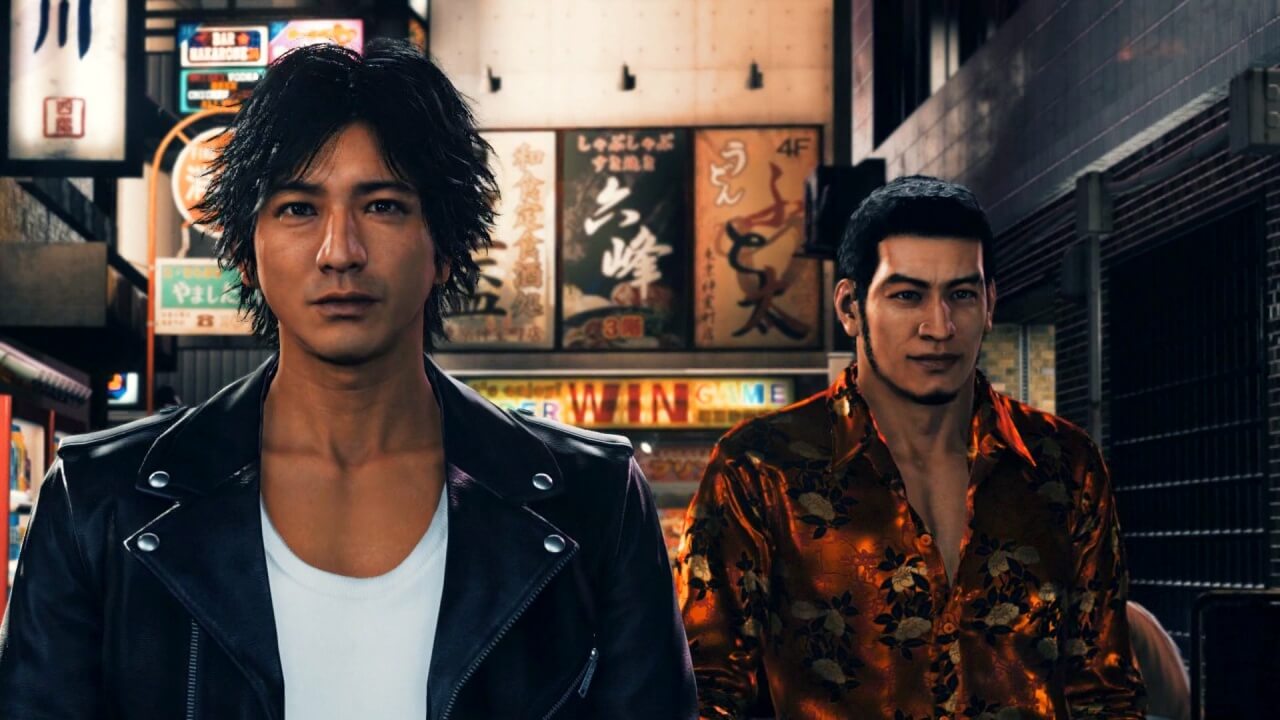 At times players will have to face up to five enemies at once, Yagami can switch between two fighting styles, the fast but slightly weak Crane Style and the Slow but powerful Tiger Style.
Learning how to use both style in combat can help quicken a battle or help Yagami escape a difficult one, Crane Style is swift and can take on multiple enemies at once, while Tiger Style is useful against a single opponent.
Despite the distinction between the two styles it's possible to stick to only one and complete most of the fights, especially since every fight feels the same with no real challenge from the AI, but that also doesn't mean button mashing will win either.
Each move takes time and missing a hit could cause Yagami to sit in an animation long enough for the slow AI to take a swing, this is mostly seen during boss fights, which has bigger consequences if the player is hit.
Some bosses will use weapons that can hurt Yagami to the point that he can't heal a certain amount of health, there are a couple of ways to fix that, by taking health packs or seeing an underground doctor, both of which are not easy to come across at first.
The most interesting part of Judgment isn't the combat, it's the idea of the detective gameplay mechanics set the Yakuza world, the game has multiple sections of detective work with every case.
Yagami will trail a target, take pictures, chase a target through a crowded street, look at evidence, solve puzzles with the evidence he has present, question people and search the city for information.
Trailing and chasing people through the streets, both plays differently enough to be unique and never wear out there welcome, zipping in and out of the crowd to hide from the target can get tricky and flying through obstacles on a chase is exhilarating.
Yagami will automatically run at full speed during a chase, players have limited controls and must pay attention to the button prompts that pop up depending on the situation. Dodging items thrown or a group of people is the key to catching perps, the game is forgiving if the player fails a couple of times.
Trailing a target is, unsurprisingly, much slower and requires Yagami to be aware of his surroundings in a different way. At times a target will get paranoid and turn around, if Yagami is spotted he will only have a few seconds to find a hiding spot, finding a tall sign or a small group of people to blend in with will lower the target's suspicion levels.
Some targets are far more paranoid than others and will turn around quicker or more frequently, if Yagami bumps into people or knocks over anything heavy too close to the target they will become alert.
At times Yagami must go incognito to observe or eavesdrop his targets, that's as simple as going into the in-game menu and picking a new outfit, doing so will allow Yagami to get closer to certain targets without getting caught.
The story of Judgment is what truly carries the game, while each mission leads to only one real case, it's the cases in-between the main story that shines. Each chapter has its own set of cases that will all lead to the main story and the killer known as, 'The Mole', it helps keep the game from felling too linear.
The characters that Yagami run across throughout the story will all have their own backstories, whether it's related to the main case or not. These characters will leave hints in their statements, missing these hints could leave certain statements to feel like red herrings, the game will challenge players by asking them to recall a previous conversation to answer certain questions.
Judgment also has side cases that can be completed as the game's story progresses and as Yagami gains a reputation for his detective work. To gain reputation, Yagami must befriend strangers and help them with their issues, this can be from something as serious as stalking to finding a bunch of stray cats.
To unlock additional side cases players must meet multiple requirements, these come in the form of reputation, story progress and clearing mystery sections of the game.
Side missions' grants Yagami, at times, money and SP. Players will need SP to upgrade Yagami in multiple ways, faster combos and more health are a given but upgrades can also be used to give Yagami additional time while trailing a target or give him the ability to handle strong alcohol.
Even the upgrade system has a sense of humor, players can choose upgrades that seem insignificant at first but will change how they play the game.
For example, Yagami will gain keys to locked doors around the city, the player must remember which key goes to what door, but with a certain upgrade the game will highlight the correct keys.
Unfortunately, there are some things holding Judgment back from being amazing, the game's frame rate is horrendous and is constantly dropping below 30 frames per second even during fights against a single opponent.
While the game's voice acting is good, the animations and character models could use some more attention. The main and a few supporting characters look great, like Kaito and Yagami, but many of the characters that players interact with looks like they received very little detail.
Many of the character models, and even the city itself, are reused assets from past Yakuza games. While the main characters are modeled from real actors, but it can be off-putting to see two different character models interact in the same scene.
Combat also feels clunky, the game allows Yagami to jump off walls, but this mechanic doesn't always work. When attacking enemies on the ground the game has trouble with connecting the hits at times but then connect hits at random.
The city of Kamurocho isn't big, but it isn't quite small either, it won't take long for Yagami to run from one side of the city to the other. The streets are small and crowded to the point that running through the city can be a chore, especially with cars driving on the very narrow roads.
There are so many buildings that can't be accessed that it gets confusing what door can be opened and which ones can't, even with the map's help, everything blends together after a while and starts to look identical.
Honestly those are the biggest complaints when it comes to Judgment, the game is fun from the moment Yagami shows up on the screen.
There are plenty of things to keep players occupied, it wouldn't be a Yakuza game (or spinoff in this case) without mini games. Players can even play three mini games against another player locally.
Players can visit casinos and play classic games such as Blackjack, play a life-sized board game in VR (within the game, not using PSVR in real life sadly) or race drones around a course against other AI controlled crafts.
The drone's controls feel awkward and will take time to get used to, just like a real drone, but it can also be upgraded and customized to fit the players style. Upgrades are found by collecting random pieces around the city and creating a new drone part, each part can change the speed and handle of the drone.
Judgment is a fun and interesting spinoff that could easily become its own franchise, despite some clunky controls and animations Judgment is worth playing and can even serve to introduce new players to the world of Yakuza.
This review is based on a review copy of Judgment provided by SEGA
The Review
Judgment
Despite a clunky combat system and frame rate issues, Judgment is a fun game with an interesting story and good characters that deserves a continuation
PROS
The city is fun to run through
The story is interesting
Characters shine with backstories and good voice acting
CONS
The frame rate is unstable and distracting
Combat is clunky