Little Dragons Café is about (as the title sorta suggests) running a cafe while feeding and looking after a dragon. It's a game where you manage your resources, including collecting ingredients from tree's, bushes, in caves, in rocks, from birds and an animal called Zucchidon. You also catch egg birds (chickens) which stay at your café for a couple of days and lay eggs. Some of the ingredients you can't get yourself however you have to get your dragon to collect them, like in tiny caves and mowing grassy patches but somethings you can only do when your dragon is at a certain size, as it grows throughout the game.
When running the café, customers will request different meals from your menu. Meals only have to be cooked once by yourself to be put onto the menu, which will then be automatically cooked by your chef as long as you have enough ingredients. The meal that you cooked yourself gets put into your pocket which can be fed to your dragon. There are boxes across the map and retrieving them give you what are called Fragments of recipes. Once you have all four parts you take it to the wizard, who puts the fragments together giving you a new recipe to cook. Cooking is a mini-game, a timing based game where you press either the arrows or WASD in the same direction as the arrows that show up in the circle at the right-hand side. How well you do the mini-game will affect how good the food you made is. You can make recipes better by choosing different ingredients before playing the mini-game and you can make the recipe sweet, spicy and other flavours depending on what you choose.
Kinda like Harvest Moon?
The game was developed by Aksys Games who have the designer Yasuhiro Wada, who is known for creating Harvest Moon and Story of Seasons. TOYBOX Inc also developed it with Aksys Games publishing the game. This explains the Harvest moon feel you get from the game as you play it.
Not just about looking after a Dragon?
As you play the game your dragon gets older meaning you can go to new areas of the map and collect different ingredients and new fragments for new recipes. Throughout the game, you have characters to help you run the kitchen which makes it easier for you to go explore and get ingredients. Another element in the game is you have other characters come and stay in the café turning it into an inn and you need to make sure you have different flavoured foods that they like to ensure that they stay. It's not just Humans either! You recruit an Orc cook and an Elf waiter to help run the café.
What I think of it
I thoroughly enjoy playing Little Dragons Café, the art style is beautiful and kind of simplistic and there's even some 2D art in it too, like in the café. What I found out about the game when I accidentally deleted my files, is each time you play it you can get a different coloured dragon, so the first time round I had a red dragon but the second time I had a blue dragon. You can also make your dragon change colours depending on the food you feed it. I never got as far as changing my dragon fully, but the first time I played it the red dragon slowly started turning purple as I fed it a lot of blue foods.
Something I like about this game is that because it has simple graphics you don't need a powerful PC to play it. The second time I played it I decided to play it on my laptop, which is not equipped to play most games without severe struggle or just not being able to play it at all. Little Dragons Café plays well on my laptop, though it is on the lowest graphics it doesn't affect the game majorly, the biggest issue being a smaller field of view. I like the little addition where the loading screen changes as the dragon gets older.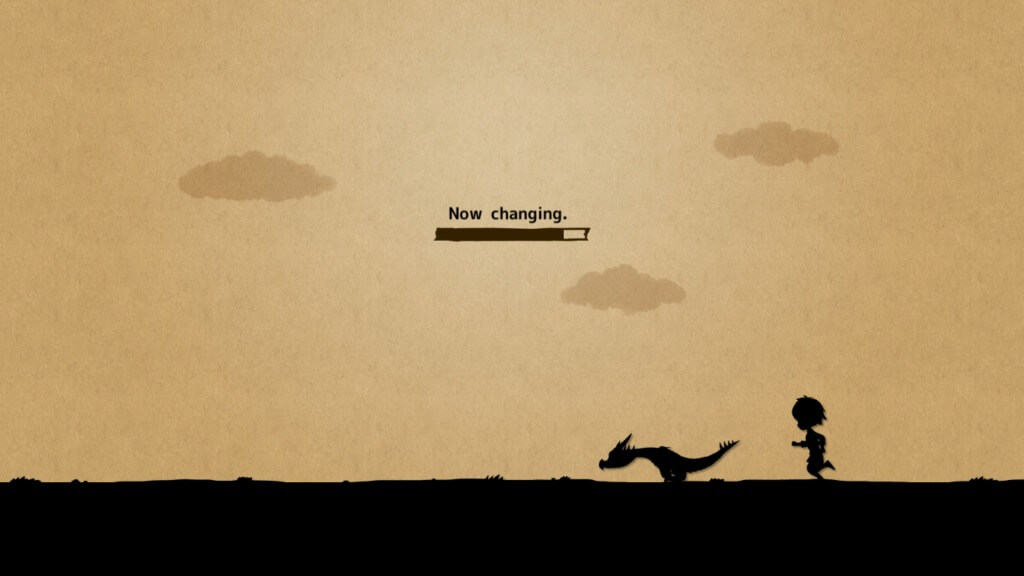 Could there be improvements?
The game does have some good features like being able to fast travel back to the café, so if you're far away collecting ingredients and you need to return to ensure your staff are running the café, you can get back easily instead of spending ages travelling home. I found that sometimes when you hit the birds to get the meat off, it sometimes gets stuck on cliffs, meaning you are unable to retrieve them but I quickly found out that your dragon fetches and brings it to you if you walk away from it.
There could be some improvements in the game, like being able to save and not have to finish the day at the same time. I have got maybe halfway through the day and didn't have time to play anymore so had to skip the rest of the day to save as you save by going to sleep and that brings down how well your café is doing. Another issue is when you get your dragon to attack the Zucchidon, you stand still and whistle leaving you vulnerable to attack meaning you drop a meal that's in your pocket with every hit.
Where to buy and what I think overall
The game is currently available for PC on Steam for $59.99 (£46.49), Switch for $51.99 (£39.99) on Amazon and PS4 for current special price $29.99 (Normally $59.99 and £47.36) on Amazon. The price tag seems far too high, as this is higher than most AAA games nowadays. Overall I love this game and will definitely be playing more of it as it's fun for you or your kids to play, just try to pick it up while it's on offer!
Review code was provided by the publisher.
The Review
Little Dragon Café
PROS
You don't need a powerful PC
Easily fast travel home
Nice art style
CONS
Have to skip to the end of the day to save
Get attacked by Zucchidon when getting dragon to attack
Little Dragon Café DEALS
We collect information from many stores for best price available
Best Price
$52