Ranking of Kings is an anime I think everyone should be watching. While it's received its fair share of recognition here and there, it's an anime that should still be seen by everyone regardless, as it has multiple elements that appeal to all. In addition, the anime does a fantastic job of entrapping its audience with its incredible world-building and highly endearing characters. 
A King in the Making
The anime centers around the Bosse Kingdom, named after its ruler, the almighty and powerful giant Bosse. Unfortunately, after ruling over the kingdom for multiple years, he dies, leaving his two sons, prince Daida and Bojji, as his successors. While the younger prince Daida is renowned in the kingdom as a great prince, and one who carries himself as such, Bojji, on the other hand, is a bit more special. You see, unlike the typical member of the royal family, Bojji was born with a significant disadvantage in that he's deaf-and-dumb and also quite small. And as such, he's never taken seriously by both his family and the kingdom's denizens. 
Throughout the anime, we see little Bojji face several hurdles as well as all manner of discrimination and coming to terms with the fact that he'll always be little and be seen as such. Much of these experiences he goes through alone. That is until he meets Kage, a young member of the shadow clan who has also had his fair share of struggles.He quickly becomes a good friend and loyal companion to Bojji upon meeting him, after discovering his kind-hearted nature and sympathizing with his hardships. After a series of events, the two decide to go on a quest to make Bojji the strongest king in all the kingdoms.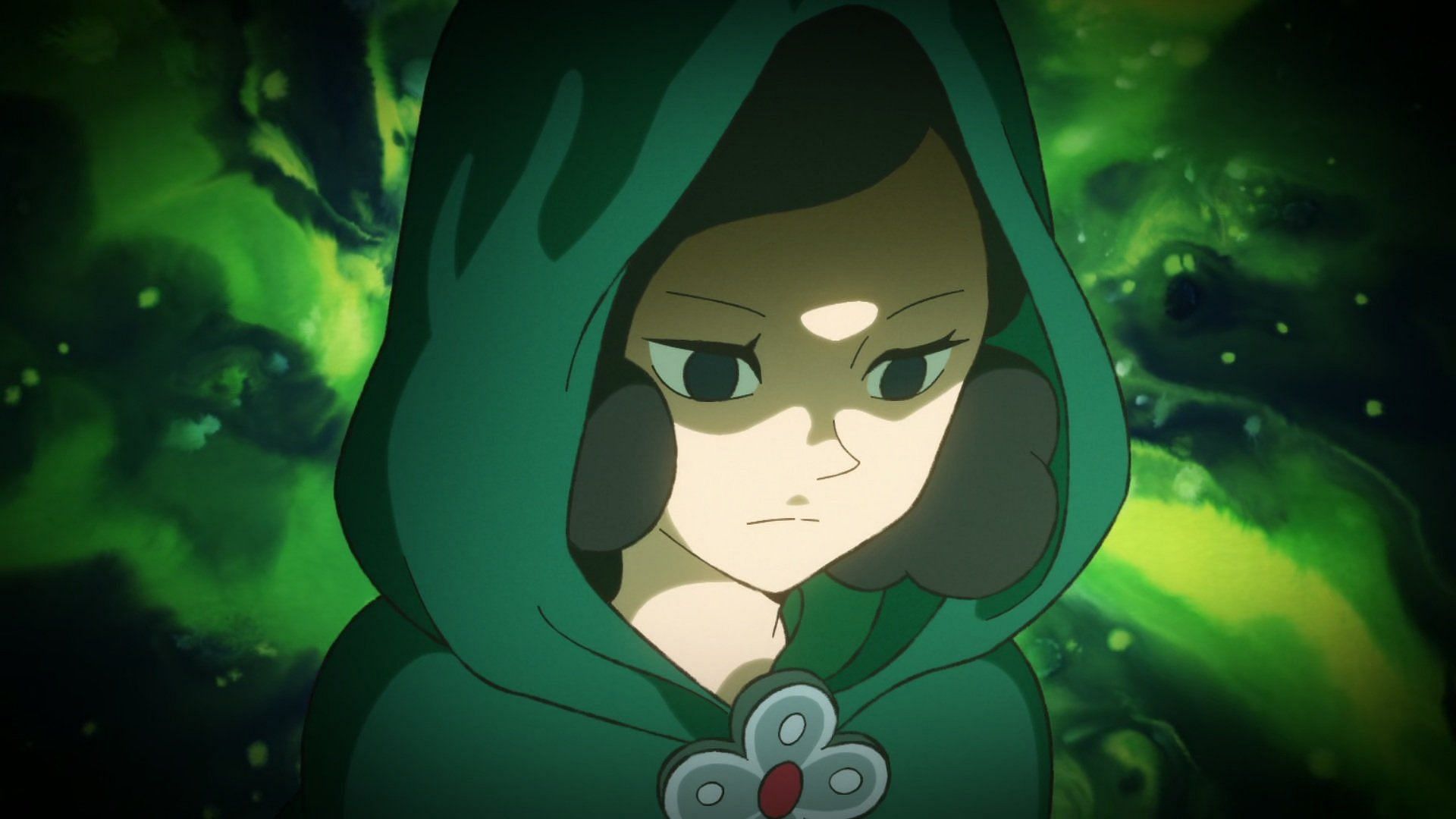 Masterful Storytelling
The aspect of the anime that appealed to me most is by far its unique world-building and it's puzzling mysteries. Earlier events are woven together so intricately you can't help but be engrossed as you find yourself wanting to learn more about its world. And the best part of this is how when one mystery is resolved, it seamlessly transitions into another without it feeling unjustified or infuriating like you'll often see in many other anime. An example of this (without spoiling too much) is the sudden and unexplained entry of the peculiar, laughing, red demon seen within the first few episodes. After this mystery's eventual explanation, it is quickly replaced by the introduction of Lady Miranjo, who herself is a highly mysterious entity in the anime.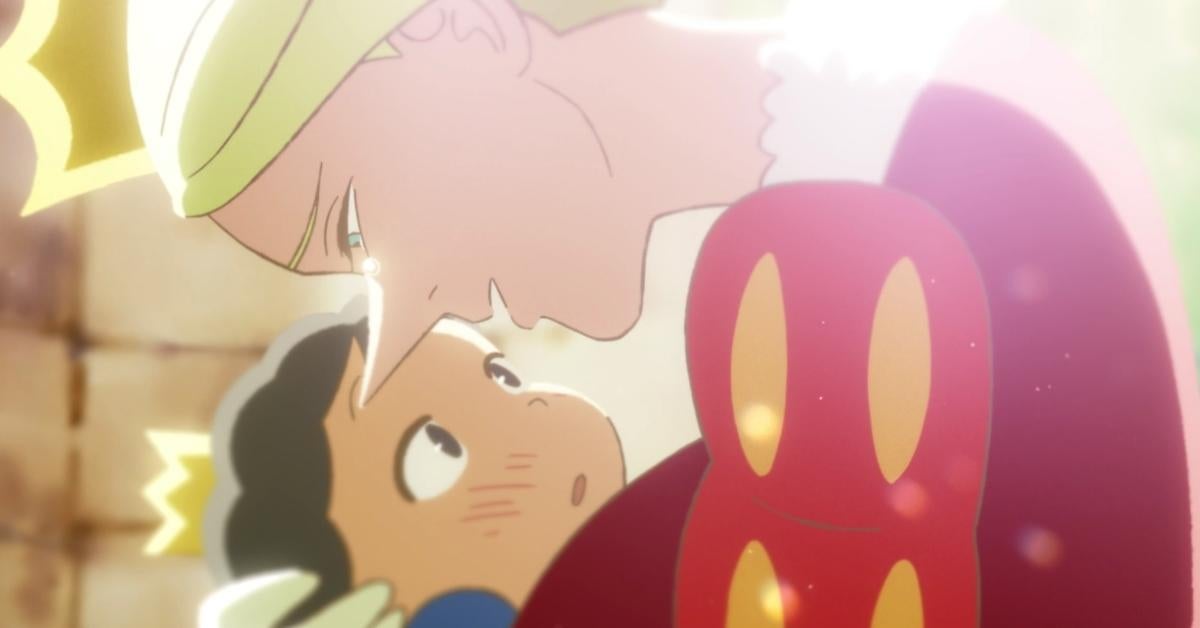 A Kingdom of Characters 
Supporting these elements are the anime's incredible characters. While following the little prince's journey to greatness is heartwarming in its own right, the other characters bring a lot to the table as well. There are no useless characters. Each has its own motivations, weaknesses, and strengths, some albeit clearer than others from Prince Daida's often selfish quest to become the highest-ranking king and Queen Hililing's (who by the way is the best character) wholesome struggle to protect her sons, to Lady Miranjo's mysterious and often confusing actions. Watching the side characters, be it the villains or the kingdom's guardsmen, is always an entertaining experience. 
However, the most endearing character to follow is still Bojji. Watching him go through one event to the next as he grows both physically and mentally is incredibly satisfying, so much so that I can't wait to see how much his character will evolve nearing the anime's end. 
The Cracks on the Crown
While it's clear that Ranking of Kings is capable of executing its elements well, there was one significant aspect of the anime (or lack thereof) I couldn't help but think about, and that's the actual "ranking". At the start of the anime, we're told that each kingdom is ranked in order of its greatness. This ranking accounts for the kingdom's economy, geographic location, and the strength of its ruler. While this plot point is mentioned multiple times in the anime, it's quickly dropped in order to focus more on Bojji's story. And while I personally believe this was the best course of action for the plot, I still can't help but wonder how the other kingdoms are fairing, as only two have been given any sort of focus thus far. Thankfully, the anime is still ongoing, so hopefully, we'll see this change soon.
A distinct and highly noticeable element of Ranking of Kings is its unique character designs and animation style, the former of which is not unlike that of a children's storybook. While this style can deter some from watching, I can't imagine the anime without it, as its whimsical aesthetic is unlike any I've ever seen. And while the overall animation isn't on par with some of the other anime it started airing with, studio WIT definitely still holds its own, especially with the anime's many fluid combat scenes. 
Final Thoughts
In summary, I genuinely believe Ranking of Kings is an anime that can and should be enjoyed by all. While it has many heartwarming scenes centering on its fantastic cast of characters, it also holds no punches when displaying and depicting many of the story's grimmer elements. It blends these two contrasting narrative elements in a highly satisfying manner resulting in a well-rounded experience overall.  
Ranking of Kings is currently streaming on Crunchyroll and Funimation
Have you seen Ranking of Kings? If so, what are your impression on the anime? Let us know your thoughts in the comments section below.