Nintendo has made their announcement – Minecraft Wii U Edition will be released on December 17th, 2015 for $29.99 USD.
Though some may find this news disappointing, it does signify some hope for the Wii U's 3rd party library. Nintendo states in their press release, "Nintendo and Mojang are also collaborating on new content for Nintendo fans to be released at a future date. More details about this content will be released at a later time."
There is no indication or hint of what the collaboration is, but we will be posting the info as it is released. Minecraft Wii U Edition will support off-TV play through the gamepad and will have various packs included with the launch price: Battle & Beasts Skin Pack, Battle & Beasts 2 Skin Pack, Natural Texture Pack, City Texture Pack, Fantasy Texture Pack, and the Festive Mash-up Pack.
At the launch, more packs will be available for a price through the Nintendo eShop:
Festive Skin Pack
The Simpsons Skin Pack
Doctor Who Skins Volume 1
Doctor Who Skins Volume 2
Star Wars Classic Skin Pack
Star Wars Rebels Skin Pack
Star Wars Prequel Skin Pack
Mass Effect Mash-up Pack
Skyrim Mash-up Pack
Plastic Texture Pack
Candy Texture Pack
Cartoon Texture Pack
Steampunk Texture Pack
Pattern Texture Pack
Greek Mythology Mash-up Pack
Halloween 2015 Mash-up Pack
Enjoy the official screenshots while you wait for the Minecraft Wii U Edition release!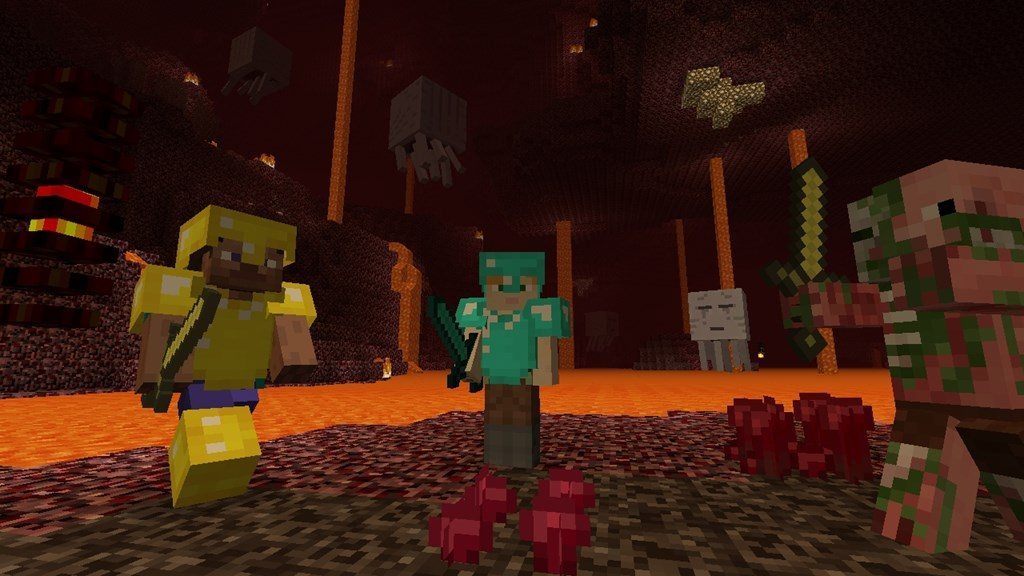 Via Nintendo Press Room