Monster Hunter Rise has been out for the better part of six and a half months now, with tons of new content updates. Recently, the game even got a new event quest guest-starring Akuma from the Street Fighter series. Today's news, however, focuses on the PC version of the game.
That being said, there was a survey conducted earlier this month by Capcom. Its main goal is to collect feedback about the currently out Switch version and things they'd like to see come to the game going forward. And the future of the game… doesn't look too hot in terms of connectivity.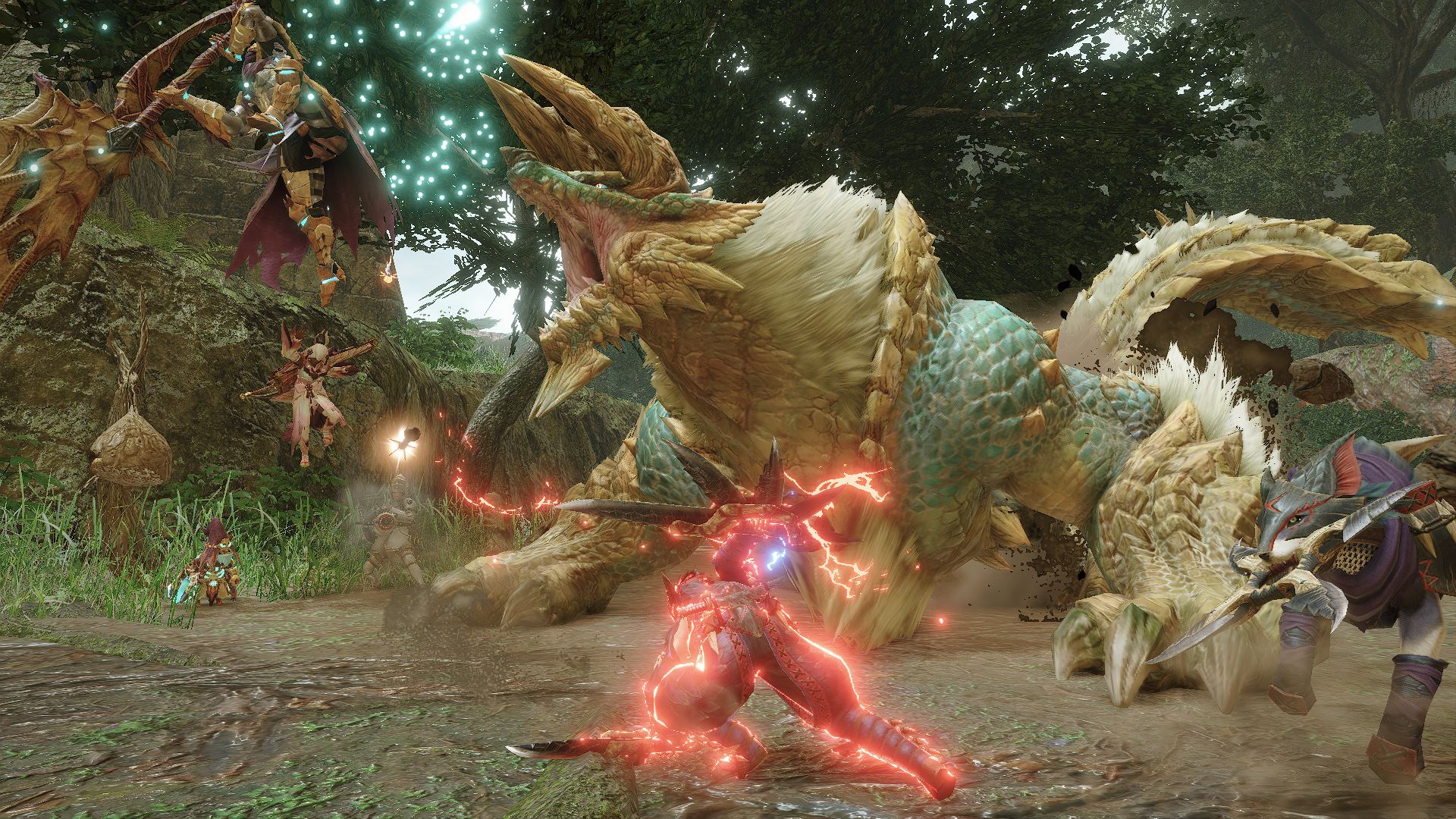 A Lack of Crossplay Despite Doing It Before
Capcom went ahead and addressed one of the game's biggest questions regarding cross-play and cross-save. Unfortunately for the players, they went ahead and said the following: "We've heard your requests for Cross-Save / Cross-Play for #MHRise & #Sunbreak, but unfortunately, after looking into it throughout the development process, we found we are unable to implement it this time. As always, we appreciate your continued feedback and support."
The thing is, that Capcom HAS made strides into the crossplay sphere with a game known as Street Fighter V. That game makes crossplay possible via the Capcom Fighters Network, a network within the game. This makes it more questionable as to how no result was attainable.
Well, Capcom is the one that has the final say in things, unfortunately, and they've said nothing can be done for Monster Hunter Rise and crossplay. However, that might change in the future, so there's a possibility.
Monster Hunter Rise is available now on Nintendo Switch and will release on January 12th, 2022 on PC via Steam.
What do you think about Capcom de-confirming crossplay in Monster Hunter Rise? Do you think it can be fixed in the future? Are you going to buy the game on Steam or do you own it on Switch already? Let us know your thoughts in the comments section below.