While Splatoon 2 seems to be the more popular competitive multiplayer game on the Nintendo Switch, Nintendo keeps on giving ARMS plenty of love. The latest update, version 3.2, for ARMS is now live, and brings with it the features that were teased a few weeks ago. The game has now received a new badge feature, as well as a "Recent Replays" feature. There is also some major and minor character balancing.
The biggest new feature is most certainly the badges. In total there are about 60 of them, and some of them have a fixed design, while some of them are apparently randomly designed, which could create some interesting badges. The purpose of them is to add a type of achievement system to the game, and then in turn give you the badges to show off to other players when playing the various multiplayer modes. This is an interesting new feature which should give older and newer players some fun new things to unlock and more ways to show off to other fighters. The badges are retroactive, so players may find they already have a number of badges unlocked, and it also grants a decent amount of coins per badge as well.
The "Recent Replays" feature is a nice new addition to the game. ARMS now keeps a number of match replays saved in your system and they are available for viewing at any time. As you play though, older matches will be deleted and replaced by newer replays. This is good for immediate viewings, and to help those looking to build up strategies and find out weaknesses, as per most replays. It is nice though that the game will now automatically record matches and they can be viewed right after.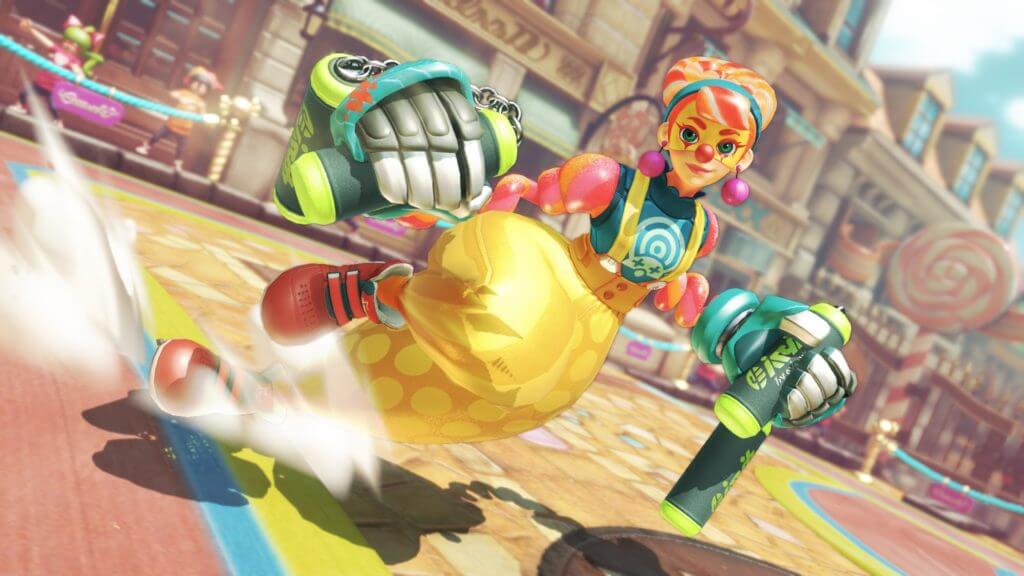 ARMS has also received some character balancing which fine-tunes most of the characters. While many of the tweaks are minor, the newest fighter, Lola Pop, received a pretty big buff. She received plenty of movement buffs, especially in regards to her jumping, which should make her quicker and an even more ideal option for fighters to choose from. The mysterious Metal Spring Man is also now found in Grand Prix mode, and to fight him players must not lose any fights on the way to Max Brass.
It's nice to see that Nintendo continues to give plenty of support to ARMS through new features and constant tweaking. It is definitely a unique fighter and one that will hopefully continue to shine for Nintendo for quite some time. Are you a fan of ARMS and are you excited to see what badges you can unlock? Let us know in the comments below.
Source: Nintendo of America