In today's ever-growing landscape of gaming platforms, many game developers release multiple versions of their games. Smartphones and tablets have made it easy for avid gamers to play on the go. From epic shoot-em-ups to the best mobile casinos, being a gamer today has never before been this convenient. With this in mind, we have created a very shortlist of the best and most popular PC mobile FPS games for you to enjoy. 
Keep in mind that this list is rather short but we are confident that you will find your favorite PC games on Mobile soon enough. 
1. PUBG Mobile
Suit up and get ready for war as we start our top-tier multi-platform selection with PUBG. This game has become more and more popular recently and has even gone as far as gaining a cult following. This online multiplayer game pits many players against one another in a "royal battle" for survival.
Players' survival skills are put to the test when they are immersed into the battlefield, where they need to start looking for supplies such as health packs, equipment, and weapons. All buildings and facilities on the map are available to find the required items.  You can start a deadly assault on your enemies as the playing area can be reduced to ashes at the start of the game.
2. Pokémon Trading Card Game Online
Do you want to be a Pokémon master? Pokémon are astonishing beings that have mesmerized many people since the late nineties, made popular by the cartoon show of the same name. This animated series and seasons captured the hearts of millions of people.
It has since grown to such frenzied popularity that it gave rise to other merchandise such as cards, chips, and themed video games. 
This particular video game backs its success with the prettiest and fiercest characters in the Pokémon universe.
Players play the part of a Pokémon Coach and battle against similar Pokémon trainers from other countries. This exciting card game tests the wits of the player and allows extra features to be unlocked with ongoing progress during the game. During the game, players advance and improve their playing and planning skills – just like Ash.
3. The Grand Theft Auto III Series
One of the most popular game series of all time has more than a few varieties available on Android. Players can take their pick on Grand Theft Auto III, GTA: Vice City, and GTA: San Andreas. Each of these titles provides diverse experiences through three crime-focused worlds. The gameplay on the Android versions hardly contrasts from the original PC games, with touchscreen joysticks only being a rare problem. 
4. Max Payne mobile
This highly influential shooter from Rockstar has spawned several sequels and even two movies.
Max Payne is a fugitive cop, framed for murder, who must clear his name and uncover the truth. Who killed his family? And why did they pin it on Payne?
With a dark story to play through, Max Payne Mobile is the original PC game on Android. Look out for slow-motion Bullet Time gameplay, the first time this technique was used in video games.
5. Crashlands
A whimsical, bright, and cartoony design sets the mood for this innovative action/crafting/resource-management/RPG hybrid. It sees the player as an intergalactic trucker with the improbable name of "Flux Dabes," whose shipment and ship ends up crash-landing on a planet due to the sinister plotting of the even more improbably named "Hewgodooko."
Once crashed, Flux must explore, collect, and craft items, weapons, and armor to survive the hostile environment and unlock the story and series of quests that follow.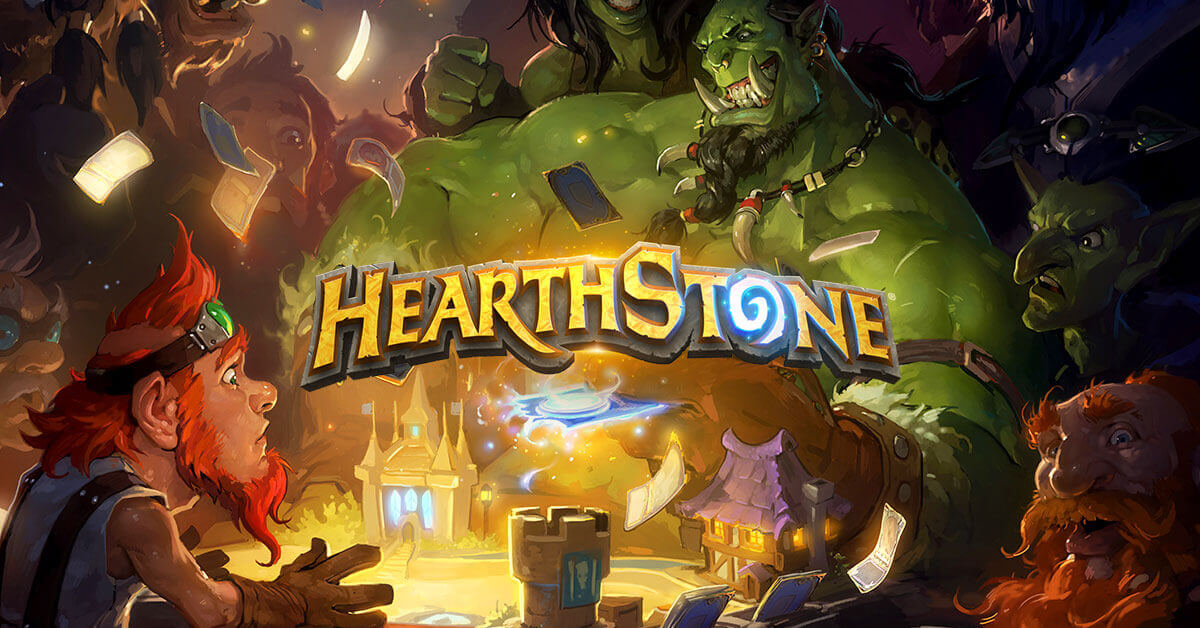 6. Hearthstone: Heroes of Warcraft
In Hearthstone: Heroes of Warcraft, a player assumes the role of one of many Warcraft character classes (Druid, Hunter, Paladin, Mage, Warrior, Rogue, Priest, etc.). You then assemble a playable deck of Hearthstone cards, each with different attack, defense, buff, and debuff abilities to affect the other cards and the other player.
Then you pit your deck and character against another player. It's sort of like gin rummy, only with animated lightning bolts, war orcs, fireballs, and goblins.
The gameplay in Hearthstone is a balance of your own strategy and ingenuity in taking your available cards and figuring out different possible combinations of effects and multipliers they might give each other.
Conclusion
Even though the above list is relatively short, we only sought to show how many great PC titles are also on your mobile phone. As technology progresses at a steady pace in the years to come, we are pretty sure you will be able to find more and more games that were once solely for PC on your mobile devices. With this in mind, keep a lookout for the next emerging titles at apkbeasts – happy gaming!
What did you think of our list of PC games you can also play on mobile? Did we miss any big ones? Let us know your favorite PC to mobile games. Drop them in the comments below!