Splinter Cell is one of those series you either love or hate. You're either a Metal Gear Solid person or a Splinter Cell person. Pretty much like being a cat or Dog person! Now I'm personally more a Metal Gear guy and Splinter Cell for me was a dull, uninspired series that never felt worth my time and investment. Until I played Double Agent, which even with its flaws was an excellent game. I then became interested in Conviction and back in 2010, I loved it. Now it's backward compatible with Xbox One and after 8 long years, I ask if it holds up well. Considering that Splinter Cell: Conviction divided people right down the middle, I'll be keen to see why that was and if this title really played a hand in the death of the franchise.
Splinter Cell: Conviction takes place a few years after the events of Double Agent. It's been a tough time for Sam Fisher as he's on the run after the events in Double Agent led to the death of his former boss and close friend Lambert. Sam is taking some time to rest up when he is interrupted by an old colleague Anna Grimsdaughter, who informs him that he is being hunted down by the man who killed his daughter. This sets in motion a series of events that leads Sam into a major conspiracy involving his old bosses and a murder plot that'll lead to the death of the president.
Well, Sam is far from crippling under the pressure and goes back to work, doing what he does best. Minus the stealth for the most part.
What made Splinter Cell: Conviction so vastly different in comparison to the previous titles was the darker, grittier tone and the nature of Sam Fisher's journey. He was on the run, having to survive out in the open with his own skills and whatever tools he could get his hands on. This reflected in the gameplay heavily as Sam would be limited for a large portion of the game without his trusty gear. The narrative is compelling and a refreshing shift from what we've seen before, with Sam always battling foreign enemies and terrorist from countries that have been damaged by the US. I felt Double Agent gave a new twist on the antagonist and Conviction carries this shift onward with homegrown villains influenced by greed and power.
Sam is bitter but still likable and the voice talents of Michael Ironside shine through and make him a compassionate and relatable hero. It's a shame we don't see much of the villains in action or get a better understanding of why they want to cause such harm other than to get a promotion at their job. Seems a little baffling but it's a welcome change from foreign terrorist wants payback on the US.
Gameplay sees a major shift in tone compared to previous games, with Sam being more elegant and agile in combat and the overall flow is more aggressive. Action speaks louder than stealth and Sam/players will be more prone to fighting with aggression rather than stealth. This is the first reason fans where split down the middle as stealth is extremely difficult to pull off in Conviction, not due to the lack of tools and skills for stealthing but elements, such as the level design, make it harder. You'll often be dumped into areas with a dozen patrolling enemies and little means to sneak past or be able to gain an advantage and to neutralize them quietly. There's a lack of multiple paths, relentless enemies that go mental at the sound of a mouse farting, and objectives which encourage massive explosions and violence. Conviction doesn't understand the word subtle.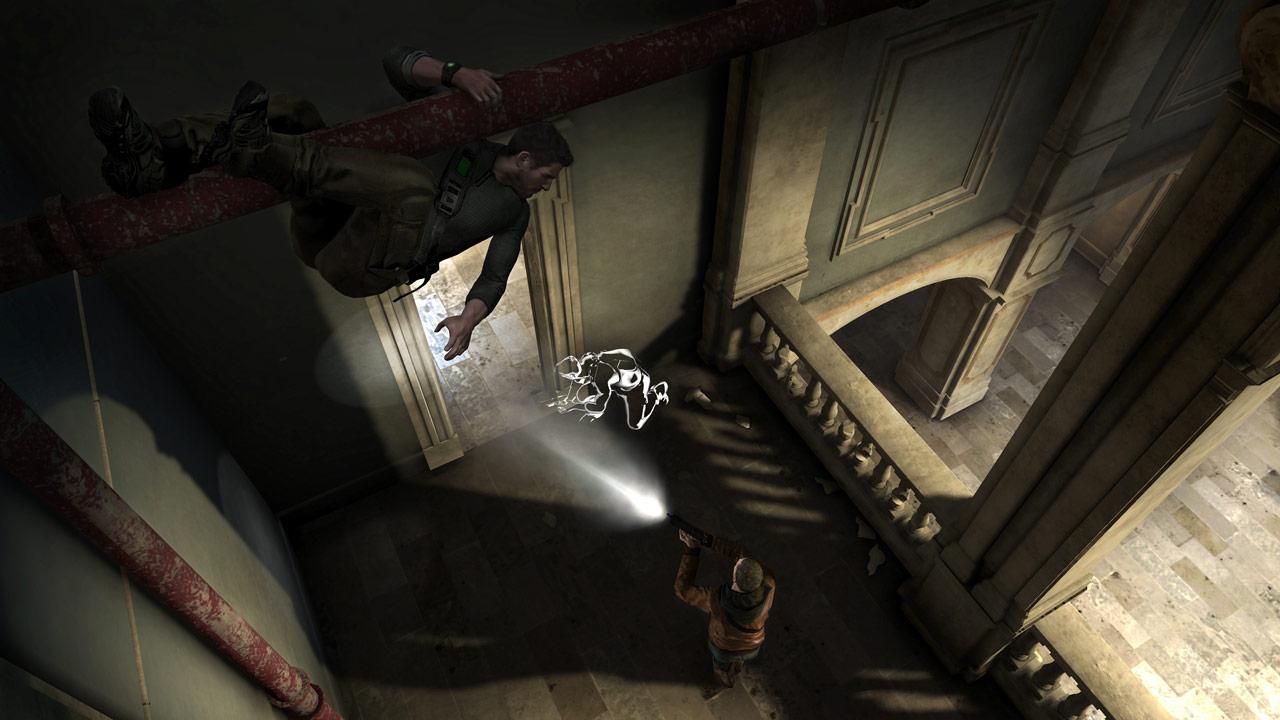 There are more advantages to killing them off by force such as environmental hazards, heavier weaponry, and of course the mark and execute perk. These are great additions to the franchise and when used in the right manner make the game quite enthralling. It's a great rush to gain the mark and execute perk and take out a room full of enemies in one lethal swoop. Same goes for dropping a massive chandelier on some unsuspecting enemies and using the panic to sneak past into the next area. Again, these are great additions along with new weapons and gadgets that help you out in both stealth encounters and firefights. However, everything from the layouts to certain interactions such as pulling enemies from windows is heavily action orientated. Which is fine for the most part.
My main concern with taking the action route is simply this; Sam's tolerance to gunfire is extremely minimal. I mean, two or three direct hits will result in death. Even running into cover while in a critical state will be the final straw for Sam and this is extremely annoying. There are plenty of great set pieces and moments that fit well to the nature of a more action orientated Splinter Cell game, but this lack of health and the fact the controls are so unfriendly to the action tone make it difficult to adjust. It bothered me that you can't aim with the left trigger but have to instead click on the right stick, which is unfit for the action in my opinion. This is made even more annoying as you can't change the control layout.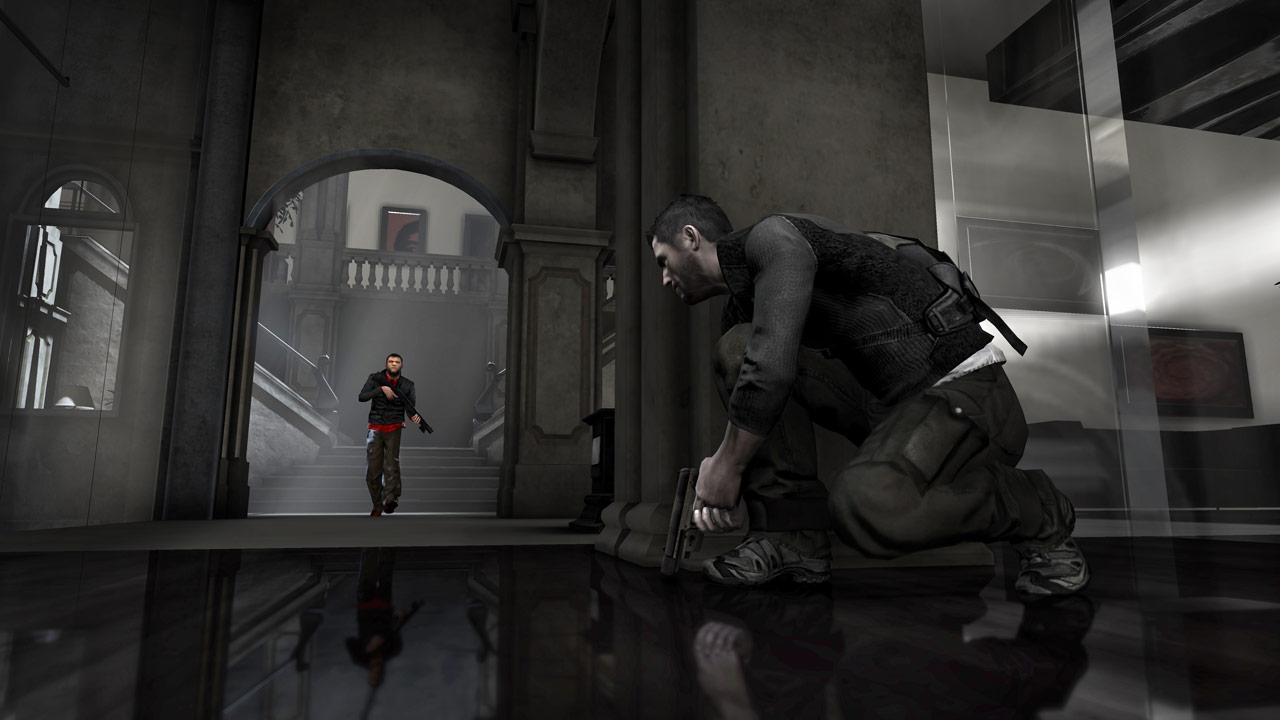 There's plenty of cinematic flare in Splinter Cell: Conviction which elevates the tone, with nifty visual aids including text on walls displaying mission objectives and a greyscale filter for when you're in darkness. I remember IGN/Gamespot complained about this feature back in 2010, stating it had no purpose. I can understand the argument (to some degree) but it's nowhere near as illogical as the older games, where Sam would hide in the shadows and wearing bright green lights on his back wouldn't alert any guards near to him. Yeah, the greyscale filter is nothing but more sensible visual feedback.
While Splinter Cell: Conviction is more prone to action, you will do a fair bit of sneaking around none the less. This is however bare bones as you can only hide in the darkness, behind waist height objects, won't be able to hide bodies and can only lure people to a location with the sticky camera. Whatever happened to knocking on a surface or doing the classic Sam Fisher whistle? It's a shame you can't go through a single level without being seen or avoid killing anyone at all. Each level has some form of action set pieces that make it impossible not to be seen or tackle an enemy with a non-lethal method.
The one aspect which does lack any real purpose is the interrogation scenes. They're purely cinematic and are a lot of fun visually due to the high amount of animation detail and the number of objects you can interact with. But they lack any real depth or meaning to the game overall, just adding to the gritty tone and nothing more.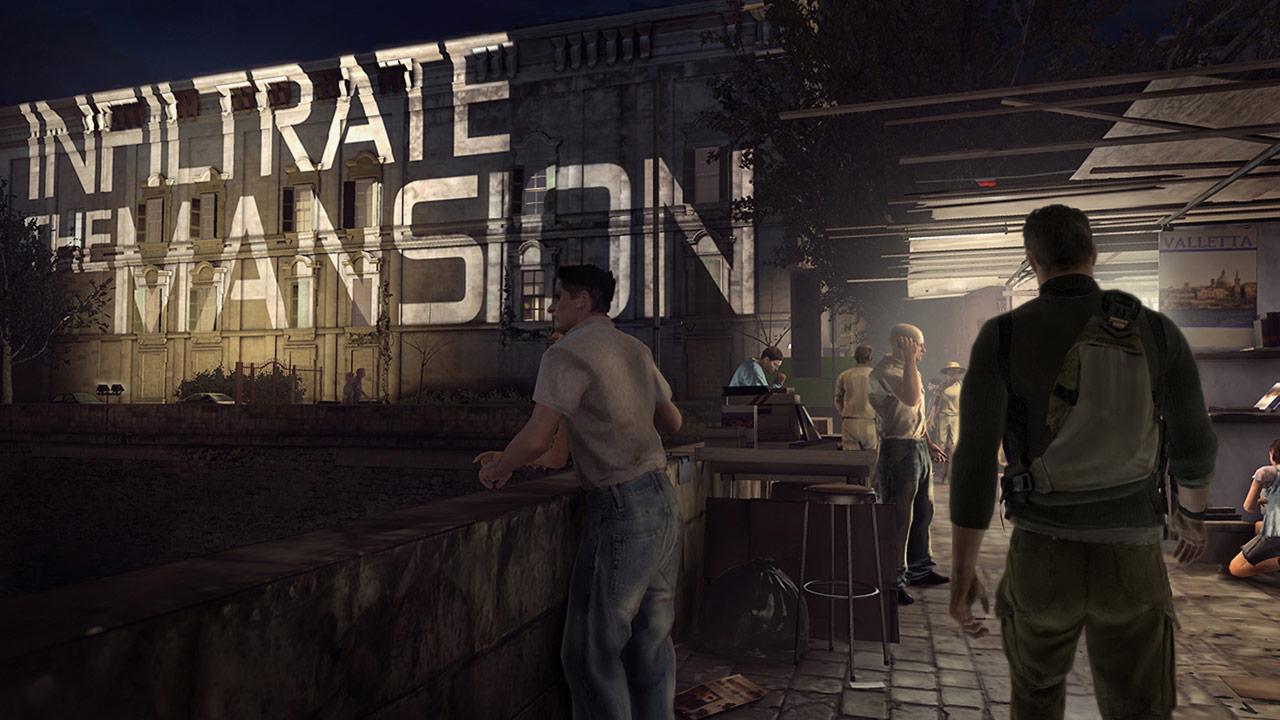 Where the game does offer more a stealth focused experience is through the co-op campaign that relies more heavily on teamwork and stealth. The co-op game is a great addition to the Splinter Cell franchise and is constructed more similarly to the older Splinter Cell games, but involves elements of action in the right doses.
Splinter Cell: Conviction by its nature is an action game with optional stealth elements that are easily forgotten about and only add frustration to the experience. Using Sam as a merciless killing machine with some badass perks and gear will ensure you have fun, even if the mechanics aren't as refined as they should be. This is still a great cinematic and action-packed experience but is lacking in depth compared to Double Agent and Blacklist. I still prefer this to Blacklist but at least the last game in the franchise gave you the option of stealth/action with highly refined mechanics to match.
Conviction is still a great action game but not so much a great Splinter Cell game. Maybe this is more suited for people like me, who didn't like the early Splinter Cell games.
Tom Clancy's Splinter Cell Conviction