Even as technology develops, certain games will always retain a degree of popularity. Roulette is played by millions of people across the world and is still the best of non UK casino games. Let's look at how the game is played today as well as its early origins.  
Spin and Win
If you want to play roulette in 2021, you could visit a casino but also there are hundreds of versions of the game available online. Several games have also taken the basic idea of roulette and expanded upon it. For example, this spin and win live game uses the classic game and adds elements of television game shows. 
Classic roulette is still hugely popular. Websites such as Paddy Power offer 'Original Roulette'. This version of the game does not have the added razzmatazz of modern games. If you want a little more glitz and glamour but still want to play the classic version, their Lightning Roulette game might be the game for you. A further search of "Roulette" on many casino websites would bring up a vast array of games based on the classic formula from the 18th century. 
The Development of Roulette
As the game became more popular, different countries took the game and adapted it. From around 1800, the game started to spread all over Europe. It was in Monte Carlo where the single-zero-wheel version of the game that some people play today became popular. The game played a small part in Monte Carlo becoming one of the glitziest gambling destinations in all of Europe. 
The main difference between Europe and the United States is the game played by most in America contains a double-zero wheel. The wheel below has the '00' which is less commonly found in UK-based casinos.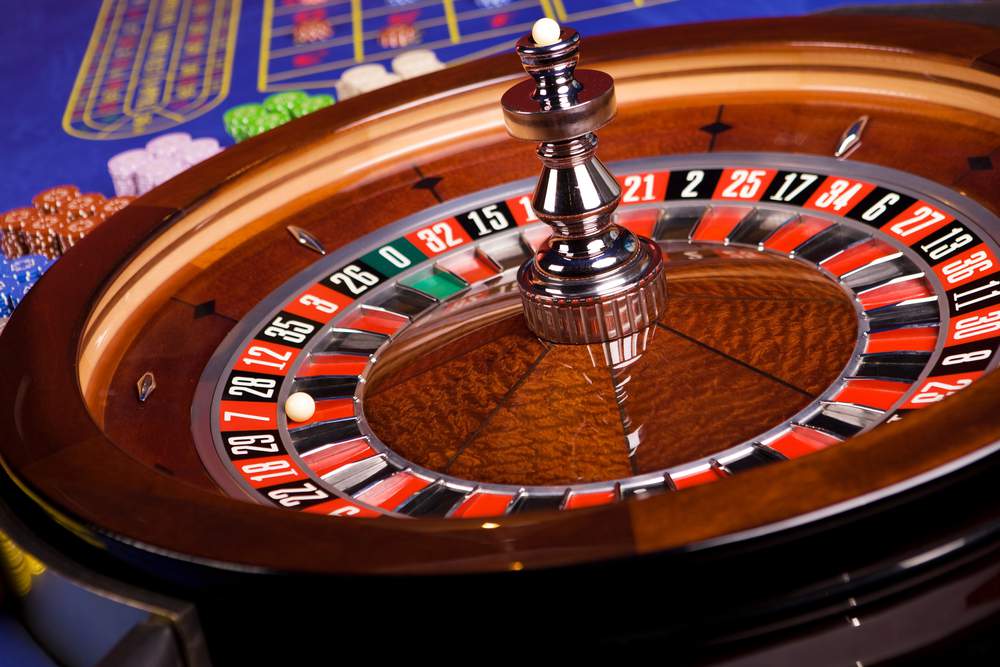 How Popular is Roulette in the 21st Century?
In the United States, roulette has maintained its popularity. Research from Statista indicates that roulette is one of the most popular casino games alongside card games such as blackjack and poker. Many of those that gamble in the United States can head to huge gambling hotspots such as Las Vegas to do so. Any trip to a Vegas casino would not be complete without a trip to a roulette table.  
Across the United Kingdom, research from the Gambling Commission suggests that roulette is one of the most lucrative games across the casino and gambling sector. The popularity of websites and mobile phone applications that offer casino-style games has meant roulette now has an entirely new player base.  
Will the Game Remain Popular?
The simple premise of roulette means it will always have a base of players in different cultures and countries. Many classic casino games have started to see new versions of games using new and modern technology such as Virtual Reality. This allows the player to experience the atmosphere of a casino whilst staying in their own home. 
This article contains sponsored links.