Layers are what make a good game, exceptional. Layers of plot, layers of combat, and layers of extras combine to create greatness, and so it is with Stories: The Path of Destinies. Perfectly described as a beautifully layered game, its deceivingly straightforward style lays the perfect foundation for what turns out to be a wonderfully labyrinthine ride. Simple, intricate, and honestly just fun, the game merges tale with tartar in this visually stunning and beautifully voiced masterpiece.
Deliciously story-driven, the game starts out with the deep, pleasant narration of Reynardo's legend. A Captain Shakespeare-esque Sky Pirate Fox, he'd just settled into retirement when his kingdom fell into chaos. Oppressed under the iron rule of an evil toad King, he is thrown into a rebellion he initially wanted nothing to do with after the loss of a dear friend leaves him a wanted man. Thus, the groundwork for the 32 (plus) storied game is organized.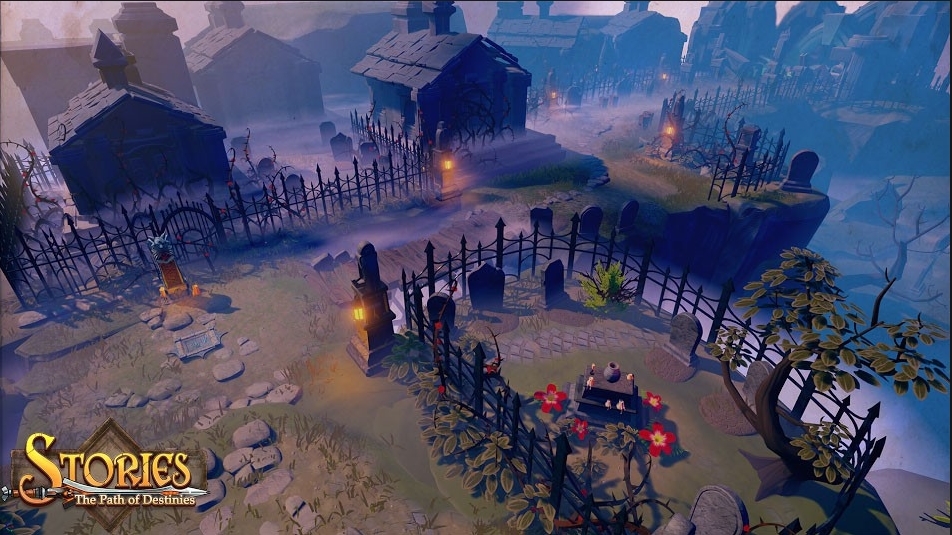 The first fable following the prologue introduces one of the most enjoyable concepts of the game; choices. Pinned down by enemy ships, you must choose to save a friend, or pursue an ancient weapon that may change the tide of the war. No matter what is decided, more choices follow, with more choices, and more choices. Each choice takes Reynardo down an entirely different path, and each choice can be re-visited easily (if the player decides they don't like where it took them).
The obvious gem of the game lies in the narration. A one-man army of voices powers each character forward, while still narrating the events that transpire in real-time. Storytelling, acting, and ambiance all come almost directly from the narrator, creating a unique and enthralling environment throughout the game. While the identity of the narrator is currently unknown, his voice carries a David Tennant-like timbre that illustrates each character as an individual. The narrator's voice alone turns the game into a piece of audible beauty, while even the most minute details are chronicled.
That being said, however, the soundtrack compliments the movement of the plot in the unexpectedly wonderful way of being exceptionally unexceptional. Light flutes and violins have an Elder Scrolls feel, and the music serves its purpose while leaving the real excitement where it belongs; with the narrative. Still, the soundtrack meshes seamlessly with the sound effects of birds, bugs, and fireballs, keeping the few moments without dialogue interesting.
Gameplay is fluid, easy, and utterly entertaining. Landscapes are interesting and fun to explore, characters are exciting to talk to, and combat is intuitive and full of possibilities. To fight Ravens, Spellcasters, and Traitors, Reynardo must remember skills from his past, and upgrade his swords using ores and essences. Swords can be upgraded to heal Reynardo, freeze enemies solid, or even set them on fire. Uniquely, his swords also act as keys to access different parts of the worlds he visits, making re-visiting certain storylines necessary for full exploration. Reynardo may also use his Gauntlet to collect and use gemstones that give him special abilities, adding continual variety to combat situations.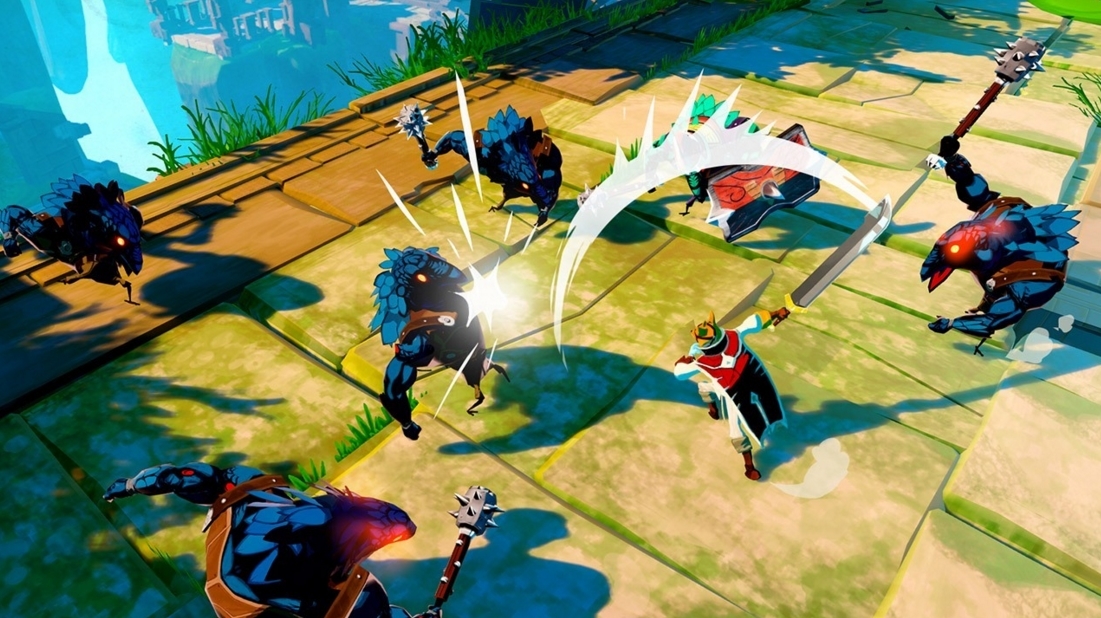 The only real frustration in the game isn't really unexpected. Enemies hit hard, and Reynardo's health meter drops quickly. Deaths happen swiftly, and often. While this can be disheartening, it really serves to show how necessary combat skills and upgrades are. The health meter can be upgraded to give Reynardo additional health, and his sword upgraded to heal Reynardo (which uses a hefty amount of stamina). The real saving grace of this grievance, however, is the checkpoint system, which takes Reynardo back to the beginning of the fight each time, making starting over much more tolerable.
With 32 possible endings and over 22 hours of gameplay, Stories: Path of Destinies is a force to be reckoned with. Charming and lovely, the game is worth far more than the $14.99 sticker price. More content may be coming soon, but right now, Stories: Path of Destinies isn't a game to be overlooked or undersold.
A PS4 code of Stories: The Path of Destinies was provided by Spearhead Games for review.