I was beginning to fear the concept of a remaster was being abused for the sake of getting a crappy game released again. The Resident Evil remasters and other recent titles don't have that additional effort in place or re-vamping to warrant a next-gen release, even more so when I have food in my fridge which is older. But what's this? Oh my, a remastering of a classic 90's title with a full revamping in visuals, sound, and design? System Shock looks to be brought into the current generation and you should be excited considering it was a game changer and listed as one of the best FPSs ever.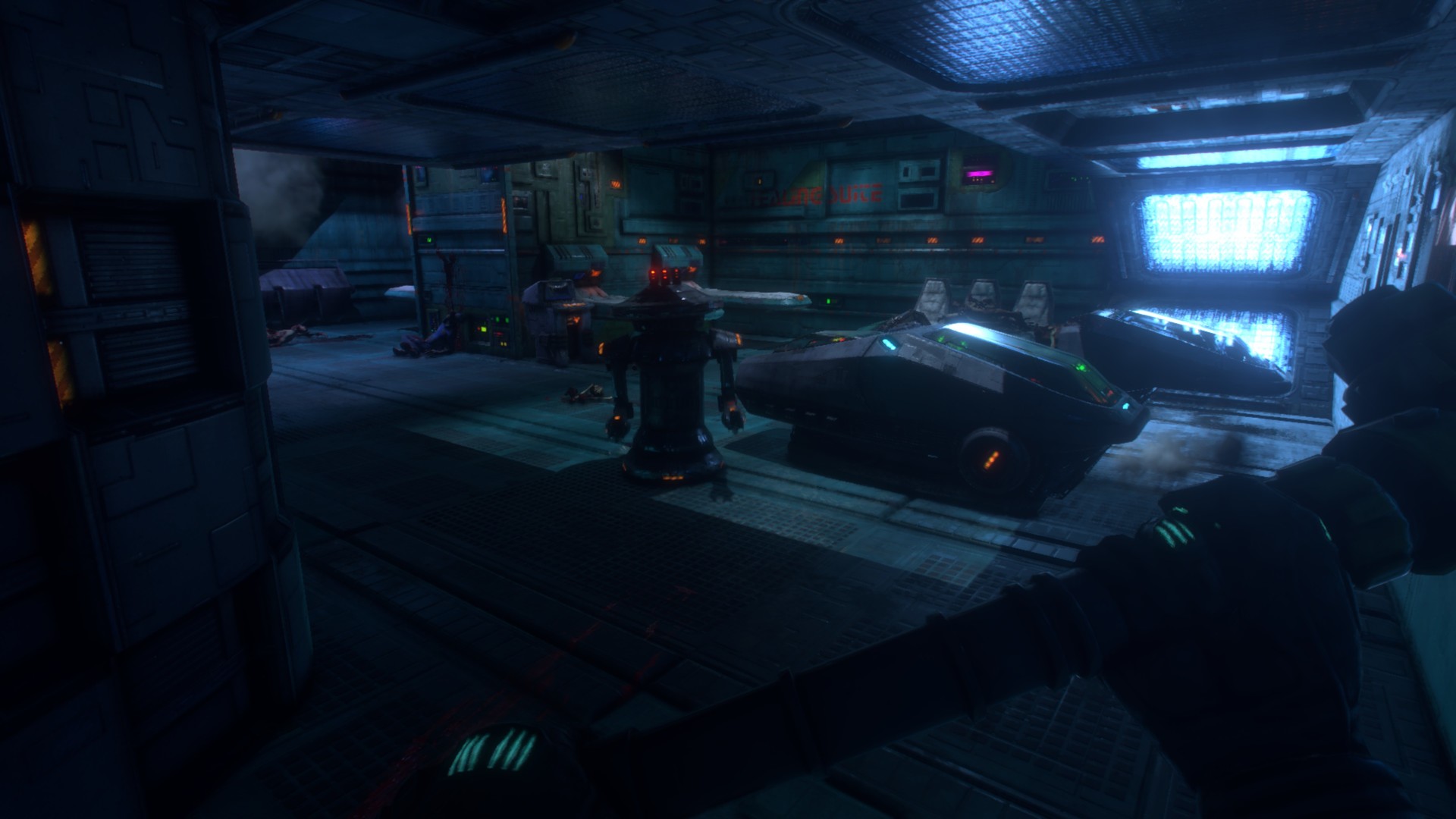 System Shock originally came out in 1994, just after Doom, and was considered to be the thinking man's Doom. I reviewed the re-release, not remaster (God, all these terms are confusing me now), and really enjoyed the complex and lateral FPS experience with plenty of mindless violence for good measure. It was a game I never played in my youth and stuck to Doom for the most part. But the likes of my older brother loved System Shock and saw the inspiration it had on gaming with titles such as Deus Ex and Half Life. Even though I thought it was fantastic, you'll be forgiven for not embracing it with open arms. It's a little dated in its visual representation, overly complex level design (visuals didn't help), and the repetitive 90's beats comprising the soundtrack did hurt my ears.
But a complete revamp is taking place, and the developers have launched a Kickstarter to ensure the final product is a cracker!
The revamp is headed by Nightdive studios, a talented development team who are committed to bringing back long forgotten masterpieces. Titles such as System Shock and Turok have been brought back last year and now they're even more committed to making the next big step. They're goal of 900K is to ensure the ultimate experience with new and exciting features you don't tend to see in many FPS games today. Below is a snippet of what they plan to do.
→ $900k Goal: Modern Inventory Management, Modern Controls, New Puzzles, Updated Faithful Levels, Game Difficulty Modes. → $1.7m Goal : Enemy limb dismemberment, More puzzles, Ammo types/weapon settings, Vending machines, Basic components/research, RPG progression, Weapon upgrading, Hardcore mode (No respawning), Ironman mode (Only 1 savegame. If you die, the save is deleted)
Now I know what you're thinking and I was the same. If the game is popular or it was going to be released anyway, then why ask for money? Nightdive is a great team of passionate designers who have done some great work in the past. Their main focus has been on bringing older games onto current generation platforms with simple tweaks and changes. This is a complete re-vamp, made from scratch with some big changes.
They're working extremely hard on just producing the game and their ideal game means that more complex coding and design elements must be produced by them and them alone. Not many producers would jump on the boat for a dynamic and intelligent FPS title, unlike those who pay for Call of Duty to be made. This shouldn't be the case and hopefully gamers out there will back the project. Why, it's looking to be a remaster and I don't normally like remasters unless they're a major improvement over the original.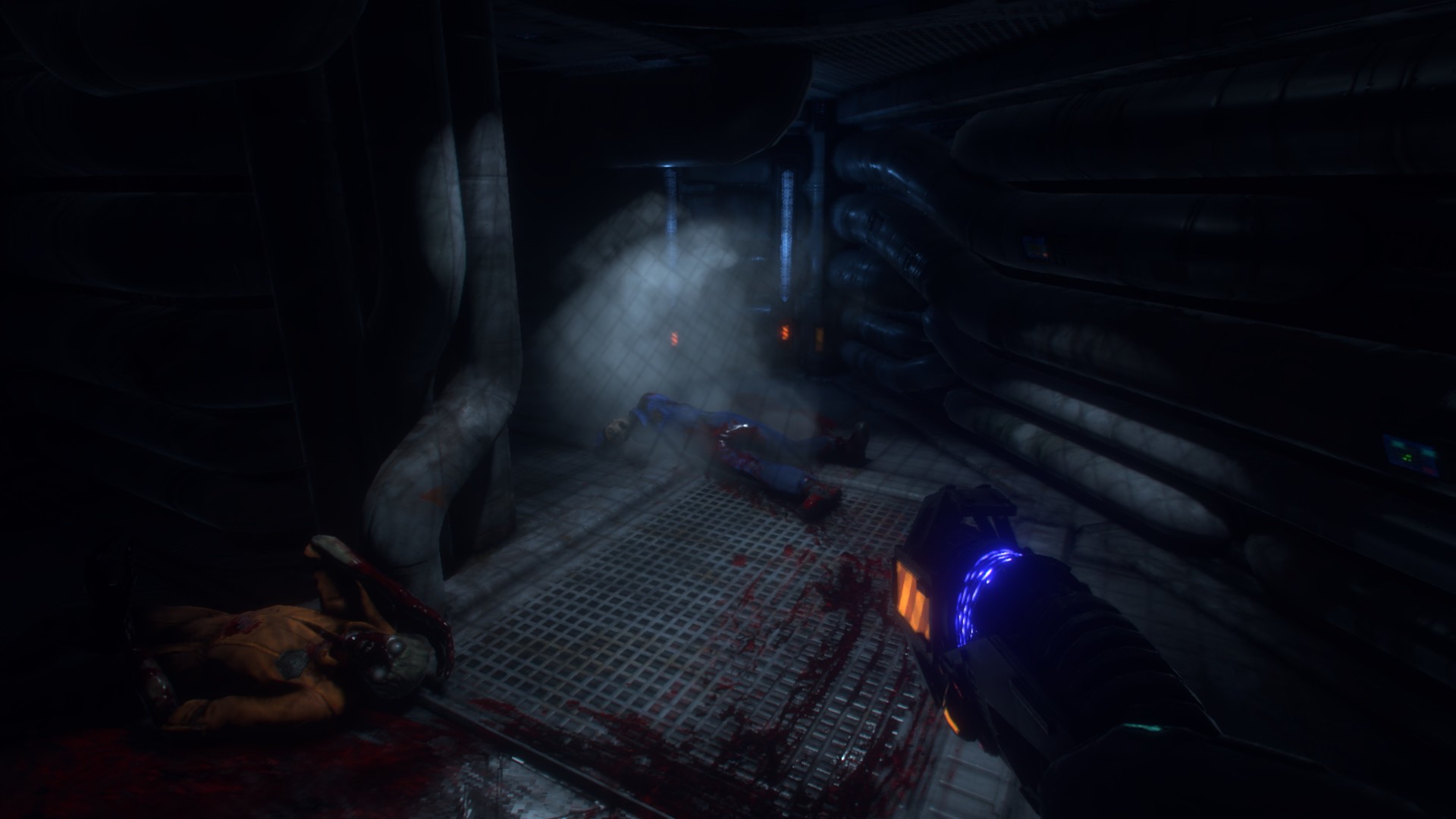 The demo shows off an impressive revamp of the original framework with a greater sense of dread and tension with creepier visuals, dynamic lighting, and some great sound design. By which I mean the irritating 90's soundtrack is long gone and replaced with something more elegant, building a sense of wonder and dread. It's pretty much on the same level as Bioshock. The modern control scheme allows for more freedom in aiming and gives player more of a tactical advantage over brutal encounters. This might take away some aspect of tension as the original game was restricted when aiming/firing, thus creating a stronger sense of a life and death situation when facing enemies head on. It's like the jump in controls from Resident Evil 1 to Resident Evil 4: it's a pleasure to be given more freedom to aim but the tension aspect dips.
This remaster feels more directed at a younger generation of gamers and there are design choices some may not like. Even so, the proposal of extreme difficulties is compelling, particularly those that harbor the hardcore nature of 90's gaming. This will make lots of people happy.
Nightdive are respectful in creating a perfect re-creation of this classic title, but keeping the level designs pretty much the same will give a wonderful sense of nostalgia. To newcomers, it'll be easier for them to navigate with the upgraded visuals and give them a chance to fully engage with the environments. We don't tend to get many games like this and since Bioshock there hasn't been many like it.
As mentioned the soundtrack has been completely thrown out for something more modern with an essence of Bioshock. The demo features a newly constructed collection of haunting tones that fit the atmosphere and tone of the game better. Many older fans may not like this but, for me and as a personal opinion, I love the new soundtrack and am glad the outdated monotones are gone this time around. This feels more grown up, yet keeping in touch with the roots of what made the original great.
I'm excited and you should be too. This is a worthy remaster that people should look into and hopefully invest in. There is a free demo on Steam and GOG for you to try and a link to the Kickstarter page if you'd like to back it. Nightdive need 900K and they're not too far off now*. But better yet, with even more funds, the game will grow and become stronger, making for what could be the return of the great RPG FPS.
---
*As of this posting, System Shock has surpassed their goal and are now aiming for stretch goals. You can find the Kickstarter campaign HERE.