"As a child, I remember my dad would sometimes drive me into town with him to play pinball machines together. It's a bittersweet memory but also a favorite." – Iggy Azalea
Do you own an antique pinball machine? If so, is it not in operation? It might not be broken, however, would you like to repair, upgrade, or modify it? The answers to all these questions can be yes, nevertheless, maybe you have limited funds.
Thus, the question that must be asked and answered is: How do you modify or repair your pinball machine within your predefined budget?
The Pinball Machine: A Succinct History
Do you remember going to the games arcades to play pinball with your family or friends? This idea is emphasized by the quotation mentioned above by Iggy Azalea. Consequently, pinball machines played, and continue to play, a substantial part in people's lives.
However, for the sake of completeness, it is essential to define what arcade games are or what a pinball machine is. Wikipedia.org defines a pinball machine as a "type of arcade game, in which points are scored by a player manipulating one or more metallic balls on a playing field inside a glass-covered cabinet called a pinball machine."
The pinball idea developed as part of the historical development of many other games. The concept of rolling a ball along a surface is a long history and includes games like bowlers, billiards, and croquet.
The first pinball machine was developed in Southern Germany between 1750 and 1770. It was the first time that a spring-loaded mechanism was used to propel the ball. This is what we call today as the plunger.
Fast forward to today, while manual pinball machines are still developed, the digital age has overtaken the industry by developing digital pinball games (known as virtual pinball) that are played on different platforms like desktop computers, mobile devices like tablets and smartphones, as well as specialized gaming platforms like the Xbox.
Upgrading your Pinball Machine
Pinball machines traditionally have basic controls, awesome cabinet art, and they are easy to play and famously difficult to master, which provides the raison d'etre for collectors to collect, repair, and modify pinball machines. As mentioned above, the caveat here is that it is essential to complete the pinball mods by staying within the predetermined budget; Otherwise, they can run into thousands of dollars.
Therefore, here are several tips to help you upgrade your pinball machine and stay within budget:
Unplug the Machine 
It is extremely dangerous to work on any electronic device while it is plugged into a power socket. Therefore, before you start any repairs, upgrades, or maintenance, it is vital to turn off the source of power; Otherwise, you will run the risk of receiving an electric shock.
Clean the Dust and Dirt out of the Internal Mechanisms
This is the first and most important tip. If you clean the insides of the machine regularly by blowing out the accumulated dust and vacuuming, you will radically reduce the repair costs.
Dust and dirt are two of the biggest enemies to smoothly functioning machinery, especially those with spring-loaded mechanisms. This mechanism will end up seizing up and needing repairing or replacing if the dust is not vacuumed out at least twice a year.
Additionally, if you are repairing a newly acquired used pinball machine, one of the first things to do is to clean the insides of the device. This will help you determine what needs replacing and what parts can be repaired.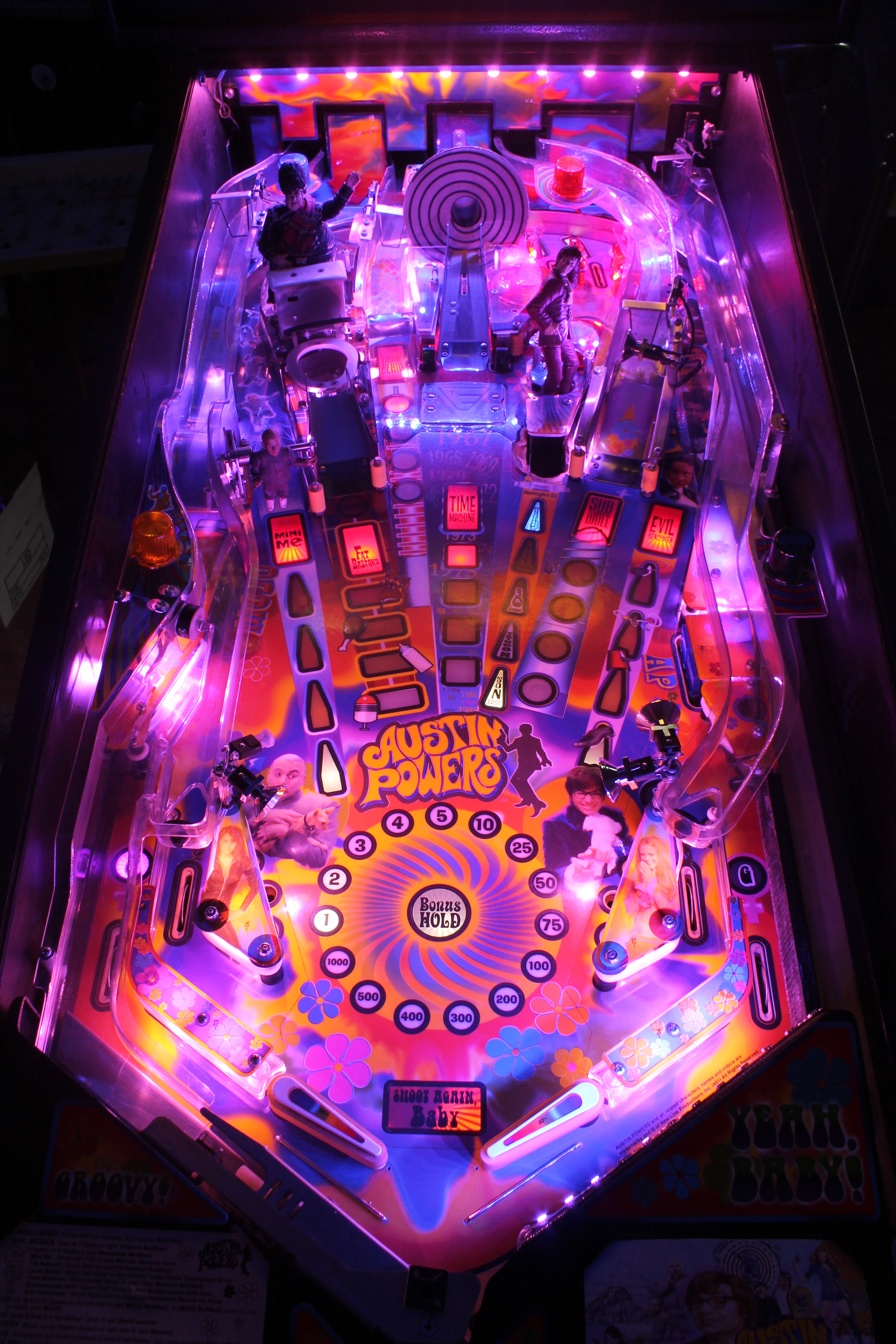 Upgrade the LED Lights 
The light bulbs might be blown or old and damaged; Thus, it is a good idea to consider upgrading the existing lighting to what is known as pinball LED lighting.
In summary, LED lighting or Light-Emitting Diode lighting is a light source that is one of the most "energy-efficient and rapidly-developing lighting technologies" available on the market today. Not only is it energy-efficient, but it produces very little heat when on which, in turn, will reduce the maintenance and repair costs on the rest of the pinball machine. Continuing to use lights that burn hot will ultimately result in increased wear and tear on the cabinet art and other components.
Final Thoughts 
In conclusion, these tips are several of the more critical pointers to maintaining, repairing, or upgrading a vintage or antique pinball machine. And, to echo the quotation highlighted above by Iggy Azalea, these devices are part of our history, and many of us have fond memories of playing pinball machines with our family and friends while growing up.
This article contains sponsored links.