The entire world is going through the toughest situation of pandemic Covid-19 and people are staying at home to stay safe. During this lockdown time, people are getting bored as they have to stay at home 24/7. This is the time when people are looking for numbers of different types of sources for entertainment. Whether your company has advised you to work from home or your work is not suitable or you have decided to be self-isolated due to your health, playing games is the only way that can help you to break your boredom and keep yourself busy. If you are a game lover then you are already well aware of different types of online games including fps, strategy, adventure, online casinos, betting and more. Whether it is simple Angry Birds, Pubg, Bike racing game or Bet o Clock source, engagement on such types of games not only help to kill time but also providing them with a safe and secure way to have fun.
Here is the list of the Top 5 Games that can keep you entertained during this quarantine situation:
Angry Birds: In fact, this is the game which we all have played at some point in our life. If you are getting bored at home but not in a mood to play any complicated game, then this is the right choice for you. All you need is to shoot birds at evil pigs, knocking down structures either ontop of them or underneath them. Simple, addictive and can pass the time easily.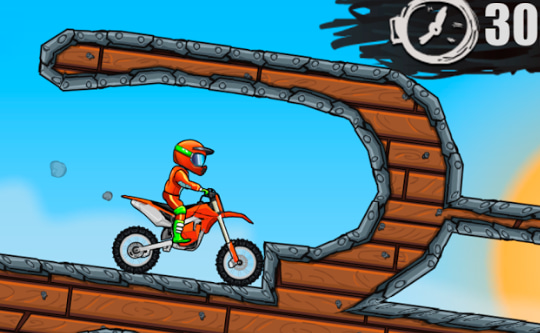 Moto X3M Bike Race Game: This is one of the cool bike racing games that will unleash your inner bike riding skills. In this game, the gamer has to face big challenges by grabbing a bike, put a helmet on the head and get ready to beat the clock on a very difficult off-road circuit. Obstacles will keep rising as you complete different addictive levels.
Minecraft: It is another interesting game when you want to play with your friends to overcome your boredom. You just need to set up a server and play the game with your friends online or join a server and can also play with strangers. Simply let your creativity flow and show off or keep it all to yourself and survive in singleplayer too.
Pool 8 Ball Game: It is an online billiard game which is full of entertainment and fun and good enough to show your intense pool playing skill. In the pool game, you have to use the cue ball to send other balls towards any of the six holes of the pool table. You can play alone with the option of Play vs. Timer or you can also play with other players as well. To stay in the game, try to score only with your balls and avoid scoring a cue ball in the pocket. You can even be out from the game if you score 3 fouls. To clear every level, you have to score all your 8 balls. With amazing graphics and excellent background music this is one of the best pool games online.
Sports Betting: Now, if you are already game lovers and love to play different games on your leisure time to win jackpot or money, then sports betting sites like horse racing, online casino betting and many more might be your favourite games. Those who are new to this field and want to make your hand in this can first try with some free options and get full knowledge by following all the guidelines provided by some sites like Bet O Clock. After that, you could able to play such games during this lockdown to get full of fun.