Esports are fantastic when you know the best offerings to look out for. Asides from the fact that you can play and bet on Esports, you also get to enjoy tournaments with massive cash prizes to be won. Honestly, esports has not been in the scene as long as online casino games have, but it sure is winning players' hearts. If you are hunting down the best esports first-person shooter games, then this is where you will find them. Below are a few of the top esports for person shooter games you can play now.
Rainbow 6 Siege
Tom Clancy offers Rainbow Six Siege, which is a tactical first-person shooter game developed by Ubisoft and released in 2015. The esport game puts great emphasis on environmental destruction as well as cooperation between players. Each player takes control of either an attacker or a defender in a wide range of gameplay modes in this game. The modes include defusing a bomb, rescuing a hostage, and taking control of an objective in a room. It is designed as a 5v5, and the first team to win a total of 5 rounds will emerge winner of this game.
Overwatch
Overwatch is easily considered one of the most popular first-person shooter games, though it was only released in 2016. Created by Blizzard Entertainment, this game is a top eSports on the market. Overwatch is best described as a "hero" shooter, where individual players play as a different hero that features a specific style of attack and unique ability. There are a total of three types of heroes in this game. A tank hero can absorb damage and distract the enemies, a damage hero with the responsibility of dealing most of the damage to the opponent or opposing team, and support heroes that can heal and assist either in defense or attack.
Call of Duty
Call of Duty is quickly becoming a household name. Activision created this fast-paced first-person shooter game as a part of Blizzard. At the moment, it is considered one of the most well-known game franchises created so far. It is no surprise that everyone seems to have at least one memory of playing Call of Duty. The first time Call of Duty esport was released was in 2003, and there is a new version of the game released annually. There is always extra to look forward to as the mechanics of the game can drastically change from year to year since a different game developer is contracted to make the new release of Call of Duty by Activision yearly.
Competitive Call of Duty gaming has existed since 2010, and that makes it one of the longest-running esports leagues. The first Global Championship for Call of Duty took place in 2013 and featured a $1 million prize pool. There was a rise in the prize pool for the Call of Duty league (CDL) to $6 million in 2020. In 2019, Call of Duty transferred to franchising for all of the league teams, and teams were city-based with a unique mascot, like Overwatch. This was a move that greatly hurt viewership numbers as they began to stream exclusively on YouTube, even though Twitch had been the home of Call of Duty for several years.
Counter-Strike: Global Offensive (CSGO)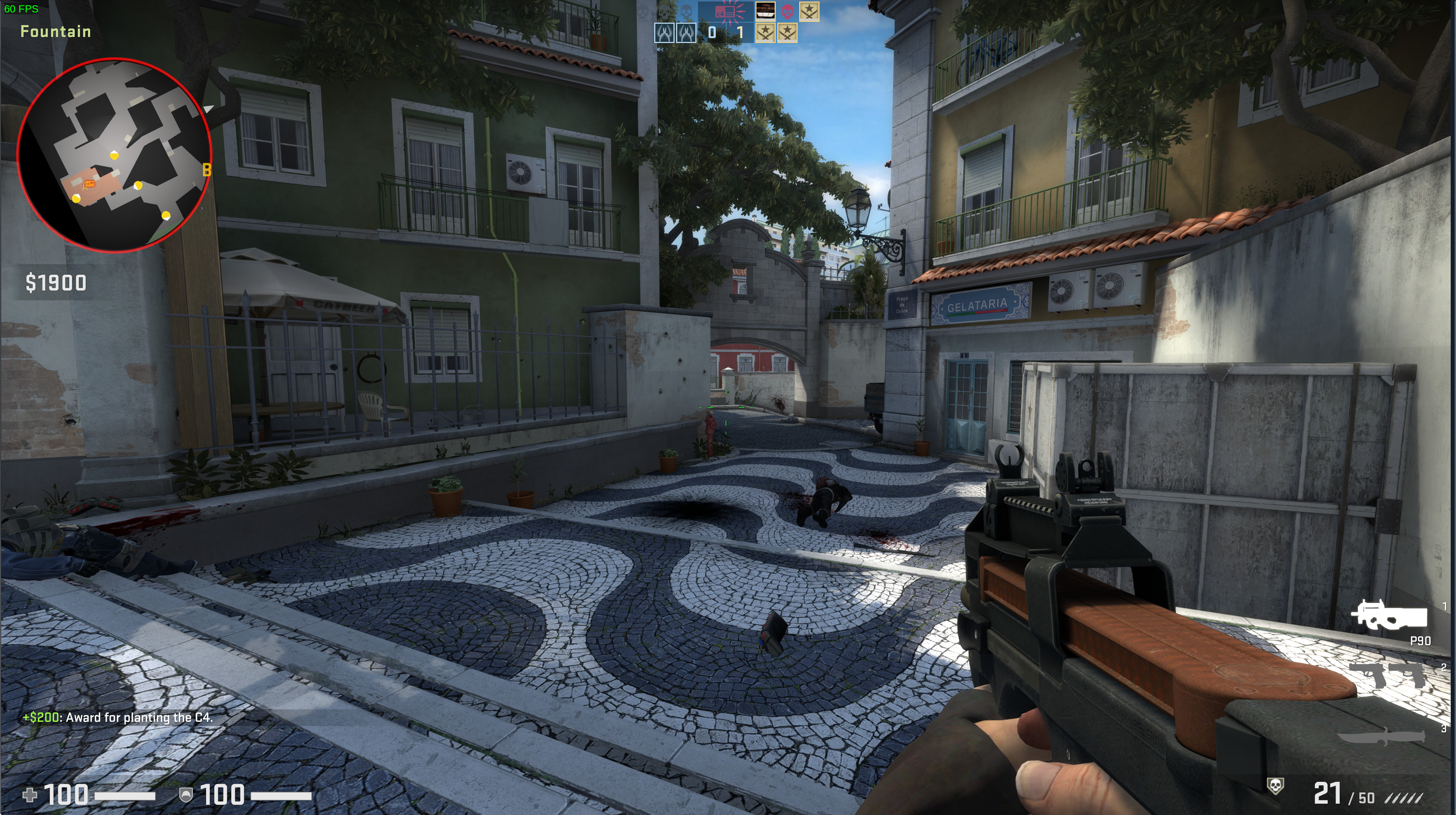 Counter-Strike: Global Offensive (CSGO) is a fairly old first-person shooter that was created in 2012 by Valve. It is a 5v5 esport game where the attacking team, tagged the Terrorists, attempts to plant a bomb on at least one of two bombsites. The defending team is known as the Counter-Terrorists, and they will try to stop the terrorist. Counter-Strike has been around since 2000, which makes it the oldest eSport around.
CSGO currently boasts of a massive fanbase that reaches over 100k viewers daily during the pro league and can get to a million during a major tournament. CSGO boasts of the largest dedicated fan base in the world of esports, apart from Fortnite, perhaps. CSGO is a good shooter game that mostly rewards aim and intelligence, which remains one of the major reasons it has stayed popular. Overall, its views continue to increase from all corners of the earth.
This article contains sponsored links.