NIS America graciously provided us an opportunity to get a closer look at some of their upcoming 2020 and 2021 titles in a recent press event. While some of the 2021 titles were touched I'll mostly be breaking down our impressions of what we were shown on the multiple 2020 titles coming our way soon.
The Legend of Heroes: Trails of Cold Steel IV
As most reading this may already know, The Legend of Heroes: Trails of Cold Steel IV is the last installment in the highly beloved Trials of Cold Steel series and will finally be released in English for the west on October 27 On PS4, with a Nintendo Switch and PC release coming next year. During the press event, were shown all-new footage showing the game's polished combat system.
In the game, players will able to use all new moves including the ability to summon giant mechs to the field for devastating attacks, engage in Auto-Battle for more expedient combat, and utilize Lost Arts. We were shown some of the earlier arts which are similar to magic and players will be able to unlock more advanced arts as they progress. Players will also be able to play a variety of mini-games between battles.
Mad Rat Dead
Mad Rat Dead is one of NIS America's newest titles and is a rhythm-based platformer that follows who a lab rat after dying from a lab experiment, is given a second chance by the rat god to enact his revenge on the scientist that killed him. This musical form of retribution allows players to use button prompts matching the beat to jump, dash, and attack.
Players will be able to unlock music to mix and match with replayable stages for different difficulties, and hit the Rewind button for infinite attempts and jump, dash, and smash their way to the top. Mad Rat Dead is slated to release for the PlayStation 4 and Nintendo Switch on October 30. The soundtrack especially made an impression on me, and I can't wait to hear more of it once the game fully releases.
RPG Maker MV
RPG Maker MV is NIS America's newest software that provides ease of navigating and development with straightforward world and character creation, over world customization, and more. It will also finally be receiving a PS4 and Nintendo Switch release on September 8. The tile has been on Steam for quite some time now but, thankfully, console players will finally be able to get their hands on it to create their own worlds and adventures and share it with friends.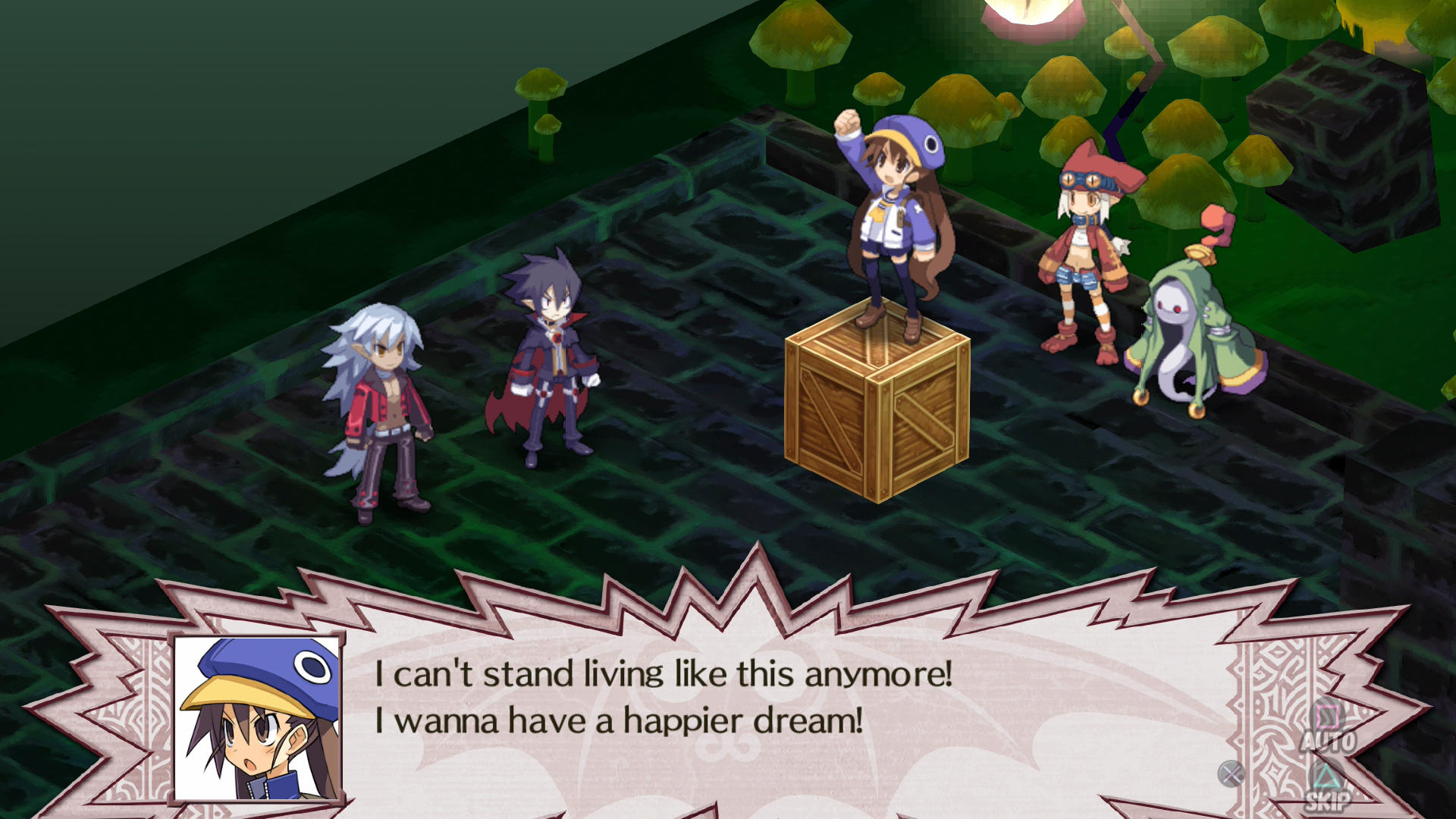 Disgaea 4 Complete+
Disgaea 4 Complete+ is the re-release of Disgaea 4: A Promise Unbroken that previously released on the PS3 in 2011. It now features all DLC content as well as a bonus story. In Disgaea 4 Complete+, players take on the role Valvatorez, a vampire bound by promises, and the ramshackle cast of werewolves, angels, failed Final Bosses, and more in a story of love, loss, and Presidential politics. Going by the footage we were given, players can still look forward to stellar turn-based battles and elaborate character finishers.
Disgaea 4 Complete+ will launch on PC this fall. NISA also notes the game will include online features after launch.
Prinny 1•2: Exploded and Reloaded
Perhaps the most amusing game we were shown, Prinny 1•2: Exploded and Reloaded is a remastered collection of Prinny: Can I Really Be the Hero? And Prinny 2: Dawn of Operation Panties, Dood! The collection features remastered graphics and a post-game chapter featuring Asagi.
Players can jump, slash, explode, and Hip Pound their way through chaotic and vivid levels, and unleash powerful special moves. During the press event, we were shown gameplay of the starting level of the first game where Etna sends 1000 Prinnies on a quest to find out who stole her dessert. The first level consisted of challenging platforming sections and loads of enemies. The level also ended with the first boss fight, which was easily taken down after a few good Hip Pound and slash attacks. Prinny 1•2: Exploded and Reloaded is slated to release on October 13 for the Nintendo Switch.
That's all the 2020 titles covered during the NIS America showcase. However, the publisher also shared information on their 2021 titles, such as Ys IX: Monstrum Nox, Fallen Legion Revenants, and Saviors of Sapphire Wings / Stranger of Sword City Revisited. Information and descriptions on these titles Via NIS America can be seen below: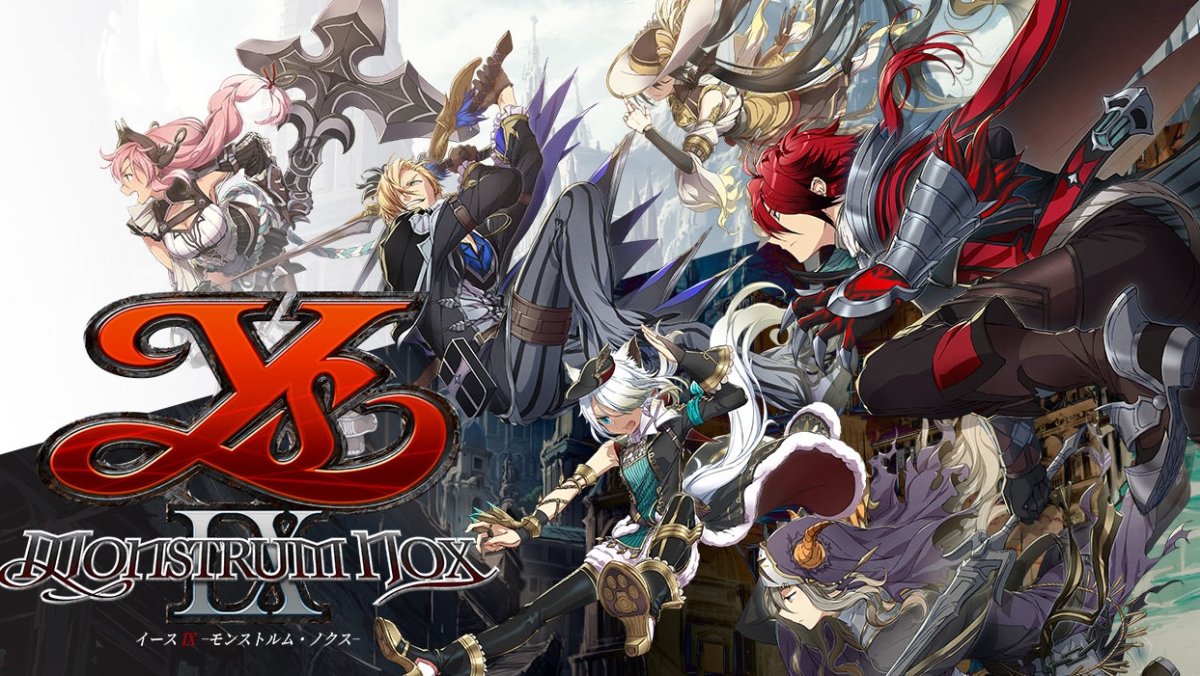 Ys IX: Monstrum Nox
Renowned adventurer Adol "the Red" Christin and his companion Dogi arrive at Balduq, a city annexed by the Romun Empire, only for Adol to be detained before setting foot inside. While imprisoned, he meets a mysterious woman named Aprilis who turns him into a Monstrum, a being with supernatural Gifts and the power to exorcise monsters. Now, Adol must ally with his fellow Monstrums to fend off the fearsome threats emerging from a shadowy dimension called the Grimwald Nox, as well as unravel the mysteries of the Monstrum curse, and the truth behind the unrest within Balduq.

Feared Protectors: Play as any of the six notorious Monstrums, each with their own unique Gifts that grant abilities such as scaling sheer walls or detecting hidden objects to protect the city from shadowy creatures.

The World Within the Walls: Explore the massive city, accept quests to aid the townsfolk, and enter the Grimwald Nox to vanquish the threats to Balduq.

Strength of the Night – Familiar mechanics such as Flash Move and Flash Guard allow you to outmaneuver your foes, while new additions such as Gifts and Boost Mode further augment your ability to fight.
Ys IX: Monstrum Nox will be available on the PlayStation 4, Nintendo Switch, and PC via Steam in 2021. The PlayStation 4 version will be the first to release with other platforms to follow.

Fallen Legion Revenants
The earth is scarred with creatures altered by the plague while Welkin Castle is isolated in the sky from the horrors below. Lucien, a charismatic politician protected within the castle's walls, discovers an ancient book where he learns of the Exemplars, weapons that can turn into sentient soldiers.

Weaver of Fate – Influence the events within the castle through your dialogue choices, and determine who lives or dies with every decision you make.

Unearthly Warriors – As Rowena, test your reflexes and tactical prowess with intense real-time battles as you command a squad of legendary Exemplars to decimate your foes.

Forbidden Knowledge – As Lucien, craft potions and other useful items with Alchemic Recipes, and use stealth tactics to navigate the castle and discover its secrets.
Fallen Legion Revenants releases in 2021 for the Nintendo Switch and PlayStation 4.

Saviors of Sapphire Wings / Stranger of Sword City Revisited
The world is plunged into ruin after Ol=Ohma, the Overlord of Darkness defeats the Knights of the Round, the last bastion of defense for mankind. 100 years later, a fallen hero returns to life and must lead a new generation of heroes to defeat Ol=Ohma's forces and restore light and hope to the world.

Knights, Assemble! – Confront the forces of the Overlord of Darkness! Assemble your party, develop your own playstyle with traps and tactics, and exploit your enemies' elemental weaknesses to overcome the most powerful servants of darkness.

Bound by Battle – Lead allies into battle and keep them alive to strengthen your bonds and unlock their true potential. Off the battlefield, have one-on-one conversations with your comrades to discuss their history and outlook on your adventures.

Hunters of Darkness – Turn the tables by setting traps to corner the elusive and dangerous monsters, and defeat them to obtain rare and powerful treasures!

Revisiting Stranger of Sword City – This enhanced version of the classic RPG comes with additional content, including expanded character creation options, in-game events, and new items and equipment!
Saviors of Sapphire Wings / Stranger of Sword City Revisited launches in 2021 for the Nintendo Switch and PC via Steam.
Are you excited for the upcoming wave of NIS America games? What are you looking forward to the most? Let us know your thoughts in the comments section below.