Season 7 is almost a fresh slate for a show that was becoming bogged down by an ever-expanding cast and ever deteriorating writing. While certain cast members stayed on, Colin O'Donoghue, Lana Parrilla, and Robert Carlyle being the big three, the show has replaced most of the staples of the previous seasons. Most notably, the lead character Emma Swan (played by Jennifer Morrison) has been replaced by her now adult son Henry Mills (played by Andrew J. West) as the focal character of the season. At least, theoretically.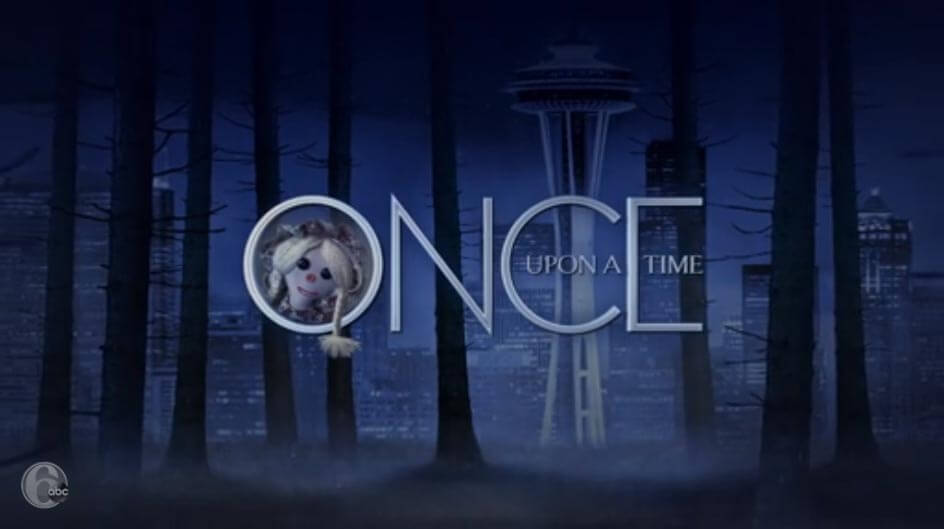 Henry's Character
In actuality, most of the focus is on characters who aren't him trying to fight a battle he isn't aware of and plays no part in. Aside from acting as a motivator for the actual main characters, Henry hasn't really done anything all season. His plotline seems to be revolving around almost kissing his true love, Cinderella, and something getting in the way at the last minute.
The most recent episode did have some good scenes for Henry. Him offering advice to push Ivy to reconcile with Jacinda was nice. His plotline for the episode also had a very promising ending that suggested Henry might do something of note besides be in peril at some point this season. It will be a nice change of pace.
Lucy and Regina have a good subplot as well, finally teaming up to find a way to break the curse without killing Henry is another promising subplot. The last time Regina teamed up with a child to accomplish a task didn't go so well, but perhaps it'll turn out better this time around.
Plot
The meat of this episode is something akin to interesting. Weaver and Rogers continue investigating the recent murder and assault cases. Gothel pretends she's Hannibal Lecter for the episode and strikes up a game of quid quo pro with Rogers. Although, she cheats and gives him bogus information that distracts him long enough for the murderer to claim their second victim as well as framing Tilly for it.
Gothel's motives are really unclear. A few episodes ago she was claiming that she wanted to bring her coven into Hyperion Heights, but it seems as though they're already here and she's letting them get picked off one by one instead. I'm not saying that a villain having unclear motives is necessarily a bad thing, but this show has never been so vague about the motivations of its villains. It feels really inconsistent with the rest of the series so far, and I'm not sure I like it.
The flashback portion of the show is fairly straightforward, but it's the part of the episode I have the most problems with. The characterization of Hook in this episode is all over the place and seems wildly inconsistent what we've seen of him so far.
Magical Wish Clone Hook needs to find Maui's fish hook in order to break Alice out of the tower Gothel imprisoned her in. To do so he must go up against the feared pirate… Captain Ahab? I could be wrong about this, but I'm reasonably certain that the Pequod was a whaling vessel and not a pirate ship. There is such a rich tapestry of famous pirates that the writers could have chosen, I'm so confused as to why they chose someone who wasn't one.
Too many characters
The concept of this new season is that aside from the returning characters, all of the fairytale characters of this season are a different version of the stories. An alternate Enchanted Forest, if you will. Thus, Cinderella in this story is a different woman than the Ashley we knew back in Storybrooke. That makes it all the more frustrating when they reach further and further to add new characters to their already too-large roster.
Introducing Tiana and name dropping Maui makes sense, as those are recent additions to the Disney canon. But bringing Captain Ahab into the series feels like a very odd choice for this episode in particular. Why not Henry Every or Mary Read, to name two. They could have even gone with Blackbeard again, or this storyland's version of Captain Hook would have made for a much more compelling antagonist.
Hook's character
Pirate Captain Ahab says that Hook isn't a good pirate anymore, which echoes a plot from Season Three where Hook is told that nobody thinks he's a good pirate anymore. While that Hook was technically a different person, this Hook had already shown that he was even willing to work with the man Hook has been trying to murder for over a century if it meant saving his daughter in this very episode. So him turning around and risking death in a duel to protect his honor as a pirate instead of rescuing his daughter like he promised feels really out of character in addition to being a boring retread of a character arc that Hook had four seasons ago.
It's especially odd since Hook isn't even a pirate anymore at this point in the story. He had given the Jolly Roger to Smee and become a full-time stay at tower father once Alice was born, so why does he even care if people think he's not a good pirate anymore? He hasn't done any pirating in at least a decade.
In the version of this episode from season three, it made sense (as much as this show ever does) that Hook would do a bad thing to try and assert himself as a big scary pirate, as he was trying to fill a void that had been left when he was forced to part from the woman he loved. It was stupid and irrational, but it made sense in the context of the story for him to make that particular mistake. But this?
Some random guy goes "Neener-neener. You're not good at pirating." and devoted father on a quest to save his daughter from an evil witch Hook goes "Pistols at dawn!"
Issues with the story
The whole plot was a setup from Gothel anyway so that she could poison the bullet Ahab uses with the magic toadstool that will kill him if he touches his daughter. Which doesn't make a whole lot of sense now that I've had a moment to think about it. What if Ahab had missed? Or what if when Ahab started mouthing off about how the word on the street was that Hook had gone soft, Hook replied "Let them talk" and went about his day?
Wouldn't it have been far easier and less risky to poison his food or drink when he wasn't looking instead of having some random whaler-turned-pirate coming up and calling Hook a weiner and challenging him to a duel? The whole plan was predicated on Hook deciding to be an idiot for the day, and getting into a meaningless duel.
Pride was never even one of Hook's biggest character flaws before this. He was a braggart, sure, but he had already proven that he was willing to set aside his pride for Alice's sake when he asked to make a deal with his mortal enemy to free him from his prison in exchange for freeing Alice.
More issues with the story
Now that I think about it, how did Rumpelstiltskin get locked in that cage in the first place? Am I meant to believe that this is the same magical wish world as was in season six? The set they use for the cage is the same and this is Magical Wish Clone Hook, so I would assume it takes place in the wish universe.
But if that's the case, what's Gothel's deal? Is she a magical wish clone as well? Is there a not-clone Gothel running around somewhere as well? Because Gothel appears in one of the spell books that Regina gave to Robin in a previous episode. One that Regina presumably inherited from Cora, which means Gothel has been around for at least that long.
And Gothel was only in the tower in the first place because Rapunzel trapped her there. This all taking place in the wish clone world doesn't make any sense because presumably, Rapunzel would be the same person we saw in season three in the episode The Tower where Rapunzel was played by Alexandra Metz and not Gabrielle Anwar like she was this season. That episode showed that the tower was less than a day's ride from the castle where the Charmings lived, but this tower is very clearly a different tower than the one the other Rapunzel was being kept in.
If this wasn't the wish clone world, then presumably Rumpelstiltskin wouldn't be in a cage because he was busy living his best life with Belle out at the edge of time. So it does take place in the wish world?
I'm starting to think that the writing in this show isn't very good.
Get real time updates about future posts directly on your device, subscribe now.