It's a new week and a new set of anime and manga news to cover, so I'll be listing the best updates and announcements we received throughout the week.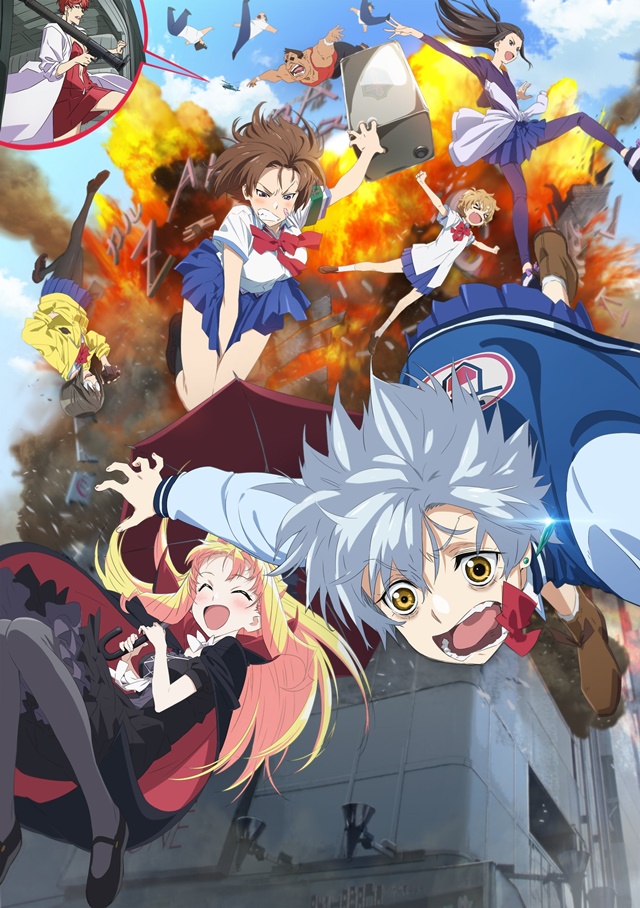 Vladlove Premieres February 14, 2021
Earlier this week, Ichigo Animation held the world premiere screening for the first four episodes of its upcoming anime Vladlove at the United Cinema Toyosu theater in Tokyo. It was also announced that the 12-episode anime will start streaming on major platforms in Japan, including Amazon Prime Video, Hulu, and Bandai Channel, from February 14, 2021. The anime was earlier scheduled to release last year but was delayed due to the impact of COVID-19.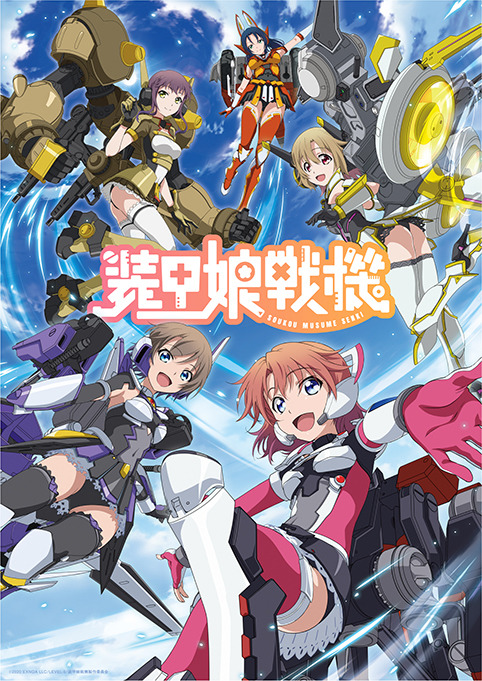 The War Record of Armored Girls New PV
This week, a new character preview video was revealed for the upcoming TV anime The War Record of Armored Girls.
The synopsis via Crunchyroll can be seen below:
Soukou Musume Senki follows five young ladies who don suits of LBX ("Little Battler experience") power armor and wage war against the Mimesis, a species of malignant metallic life-forms that multiply across the multiverse and corrupt everything that they encounter.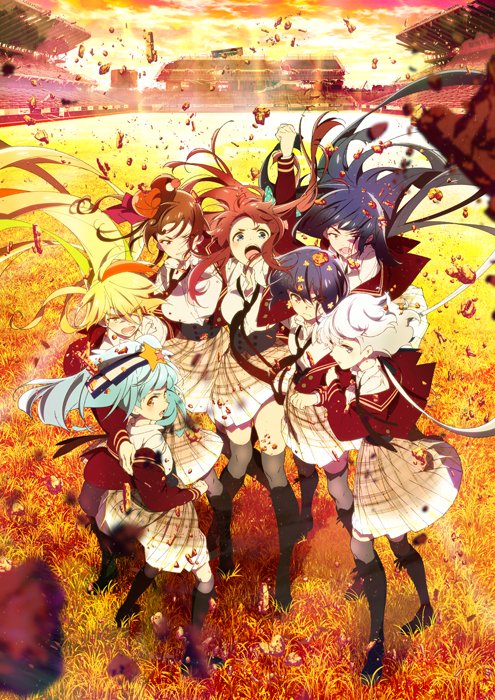 Zombie Land Saga Revenge Announced
The official Twitter account for Zombie Land Saga released a brand new trailer, a key visual, and an April 2021 premiere date for Zombie Land Saga Revenge, the second season of the anime.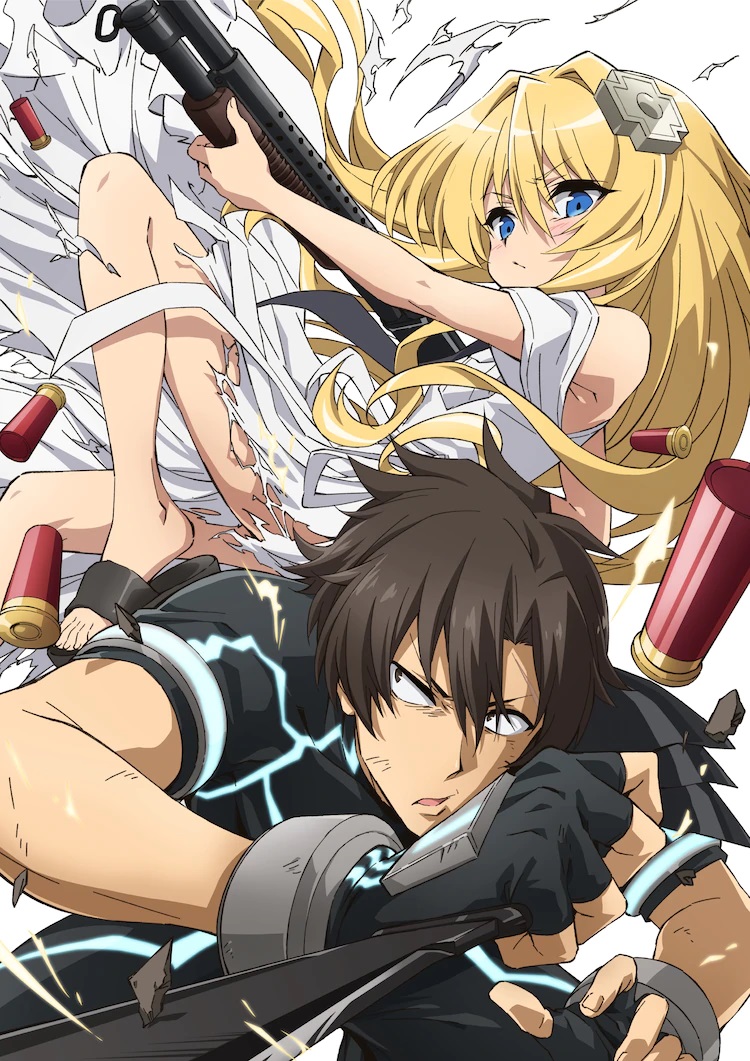 Combatants Will Be Dispatched! Anime Adaptation Announced
Earlier this week, a brand new promotional video, new key visual, main staff, and cast listing were revealed for the upcoming comedy anime Combatants Will Be Dispatched!.
The light novels are being published in Japan by Kadokawa Sneaker Bunko which describes the series as:
Always bring a gun to a sword fight! With world domination nearly in their grasp, the Supreme Leaders of the Kisaragi Corporation–an underground criminal group turned evil megacorp–have decided to try their hands at interstellar conquest. A quick dice roll nominates their chief operative, Combat Agent Six, to be the one to explore an alien planet…and the first thing he does when he gets there is change the sacred incantation for a holy ritual to the most embarrassing thing he can think of. But evil deeds are business as usual for Kisaragi operatives, so if Six wants a promotion and a raise, he'll have to work much harder than that! For starters, he'll have to do something about the other group of villains on the planet, who are calling themselves the "Demon Lord's Army" or whatever. After all, this world doesn't need two evil organizations!
Gyoko no Nikuko-chan Anime Film announced
This week, it was announced that Ayumu Watanabe will direct a brand new anime film based on Kanako Nishi's light novel Gyoko no Nikuko-chan. The anime will be produced at 4℃. A teaser trailer was also revealed alongside the first key visual and main staff listing for the film.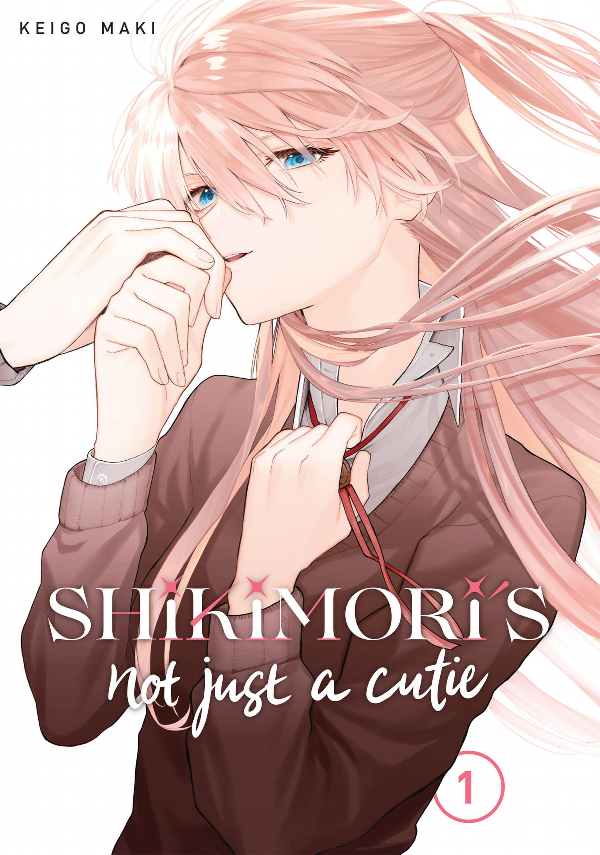 Shikimori's Not Just a Cutie Anime Adaptation Announced
It was announced this week that the romantic-comedy manga series Shikimori's Not Just a Cutie will be getting an anime adaptation. However, additional details on the adaptation are yet to be revealed.
Kodansha USA releases the series in English and describes it as:
Shikimori and Izumi are high school sweethearts. They hold hands walking home from school. They flirt in the halls, they tease each other. But Shikimori knows what she wants, and how to get it, and she can turn from cutie to cool in an instant.
Aria the Crepuscolo Anime Film Announced
The official website for Aria the Crepuscolo the upcoming anime film and ANN recently revealed its trailer, main visual, and March 5 premiere date. The trailer features Kiyono Yasuno's opening theme song, "Felicità."
Nozomi Entertainment released the first anime on DVD, and describes it as:
Akari Mizunashi, at the age of 15, has left everything behind to travel to a sparkling planet covered in water, Aqua, formerly known as Mars. By the 24th century, humans have found a way to colonize the formerly uninhabitable planet. More than anything, Akari wants to be an "undine" – a female gondolier who navigates the canals of the Aquan city of Neo-Venezia. The city itself is a faithful replication of Manhome's (Earth) city of Venice. To make sure that residents and tourists alike get the most from Neo-Venezia's many wonders, companies offering guided tours via gondola were formed, one of which is named Aria Company.

As she begins her training with the prestigious Aria Company, will she be up to the challenges that await her on the path to achieve her dream?
What do you think of this week's anime and manga news? Are you also looking forward to any of the anime mentioned? Let us know your thoughts in the comments section below.