This week has been quite an eventful one for anime fans. We got some new and returning anime announced this week as well as fewer delays which is great, so I'll be listing some of the week's best and most important anime news.
Detective Conan: The Scarlet Bullet Rescheduled
Earlier this week, we received news that the newest Detective Conan anime film, titled 'The Scarlet Bullet', which was initially set to release on April 17 but was delayed due to COVID-19 will be making a return to Japanese theaters in April 2021.
The synopsis for Detective Conan: The Scarlet Bullet: can be found below:
"The world's largest sports festival "WSG: World Sports Games," which only takes place once every four years, is scheduled to be held in Tokyo soon. And it is also announced that the world's first "vacuum superconducting linear" train will start running from Nagoya to Tokyo in conjunction with the opening ceremony. Then, the event's prominent sponsors are kidnapped at a party venue. Shuichi Akai is monitoring the incident, and the FBI is waiting for an instruction from him. Meanwhile, Conan finds a connection between the kidnap and the abominable WSG successive abduction that happened in Boston 15 years ago, which was also investigated by the FBI. Is this just a coincidence? What will happen in Tokyo, where people are gathering from all over the world?"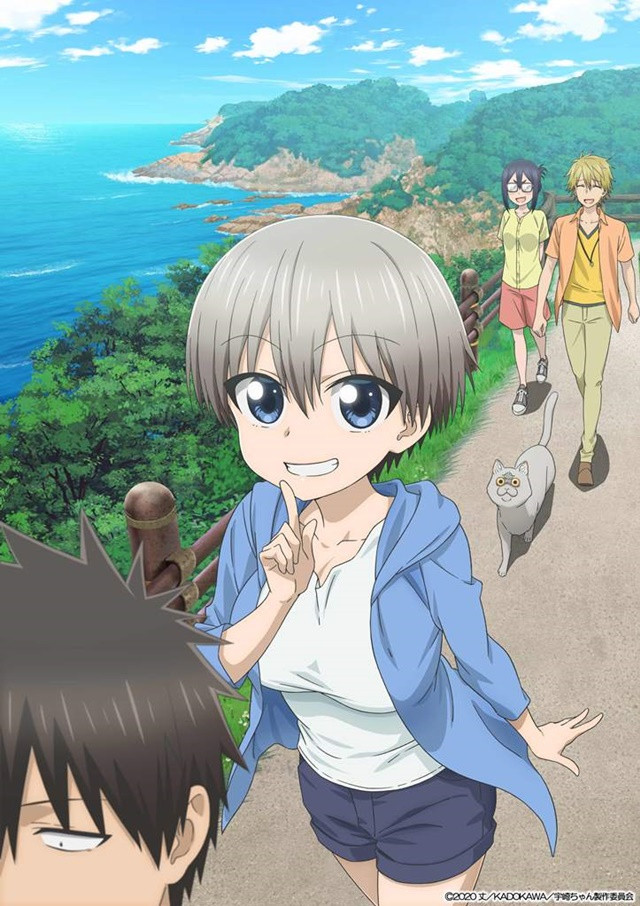 Uzaki-chan Wants to Hang Out! Anime Adaptation
The official website for the upcoming TV anime adaptation of the comedy manga series Uzaki-chan Wants to Hang Out! Streamed a third Promotional Video announcing the anime's July 10 premiere in Japan including its OP theme song "Nadamesukashi Negotiation" by Kano and Naomi Ozora who plays Uzaki-Chan.
The main voice cast for the anime is as below:
Hana Uzaki: Naomi Ozora
Shinichi Sakurai: Kenji Akabane
Ami Asai: Ayana Taketatsu
Itsuhito Sakaki: Tomoya Takagi
Akihiko Asai: Yosuke Akimoto
The anime adaptation is directed by Kazuya Miura (who worked on Kemono Michi: Rise Up), alongside Takashi Aoshima who is the composition writer, and character designer Manabu Kurihara (who worked on Tokyo Ghoul PINTO.) Studio ENGI produces the anime and this will be the studio's second produced anime after Kemono Michi: Rise Up.
【放送開始日時決定のお知らせ】
「SAO アリシゼーションWoU」最終章(2ndクール)につきまして、7月11日(土)24:00より放送開始が決定いたしました。

さらに放送に先駆けて、7月4日(土)は「アリシゼーションWoU」1stクール総集編を放送いたします。

詳細はこちらhttps://t.co/ZhxrQ0WteL#sao_anime pic.twitter.com/myibeVDlwr

— アニメ ソードアート・オンライン 公式 (@sao_anime) June 10, 2020
Sword Art Online Alicization Season 2 Resumes Broadcast
In rather exciting news, the official Twitter account for Sword Art Online, announced earlier this week that the second part of Sword Art Online Alicization War of Underworld, will finally broadcast from July 11 at 12:00 AM on Tokyo MX and other affiliated channels. Sword Art Online Alicization War of Underworld was originally scheduled to air from April 25 but was delayed due to the COVID-19 pandemic.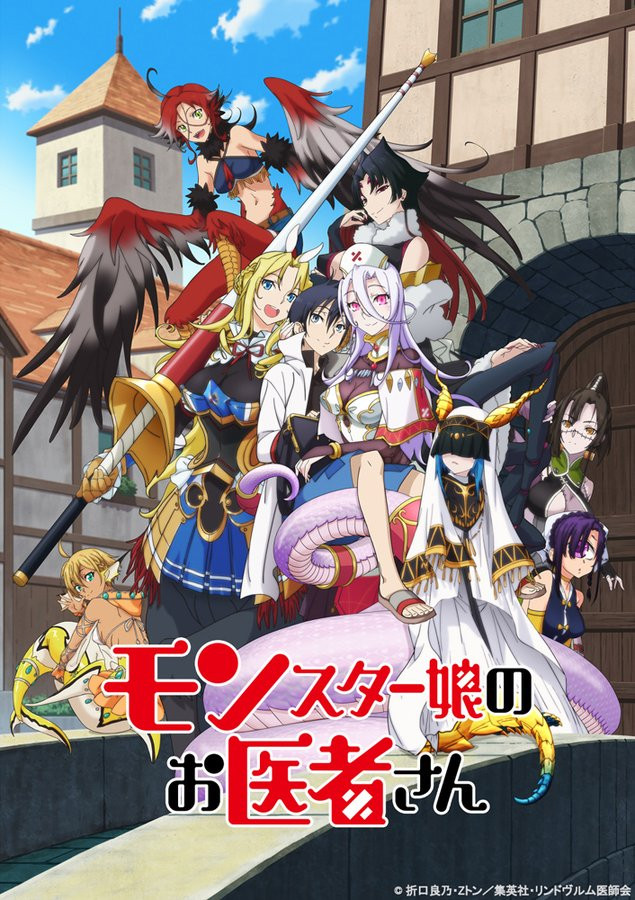 Monster Girl Doctor
We also received news from The official website for the forthcoming TV anime adaptation of fantasy light novel Monster Girl Doctor by Yoshino Origuchi, that the anime is scheduled to premiere on TOKYO MX, Sun TV, and KBS Kyoto on July 12.
Yoshiaki Iwasaki will be directing the anime alongside series composition writer Hideki Shirane (who worked on Danmachi,) Hiromi Kato who serves as the character designer for the anime and TO-MAS (who worked on Flip Flappers) providing the soundtrack for the anime.
The synopsis for the light novel series provided by Seven Seas entertainment in English can be seen below.
"In the town of Lindworm where monsters and humans coexist, Dr. Glenn runs an exemplary medical clinic for monster girls with his lamia assistant, Sapphee. Whether receiving a marriage proposal by a centaur injured in battle, palpating the injury of a mermaid, or suturing the delicate wounds of a flesh golem, Dr. Glenn performs his job with grace and confidence. But when an unsavory character seeks to steal a harpy egg, how will the unflappable Dr. Glenn respond…?"
✨OVA新情報✨
OVA『俺を好きなのはお前だけかよ~俺たちのゲームセット~』が2020年9月2日(水)発売決定?

完全生産限定版は豪華特典付き?https://t.co/sHUPk8tzDe#俺好き pic.twitter.com/1ObjiTtCs0

— アニメ「俺を好きなのはお前だけかよ」公式 (@oresuki_anime) June 10, 2020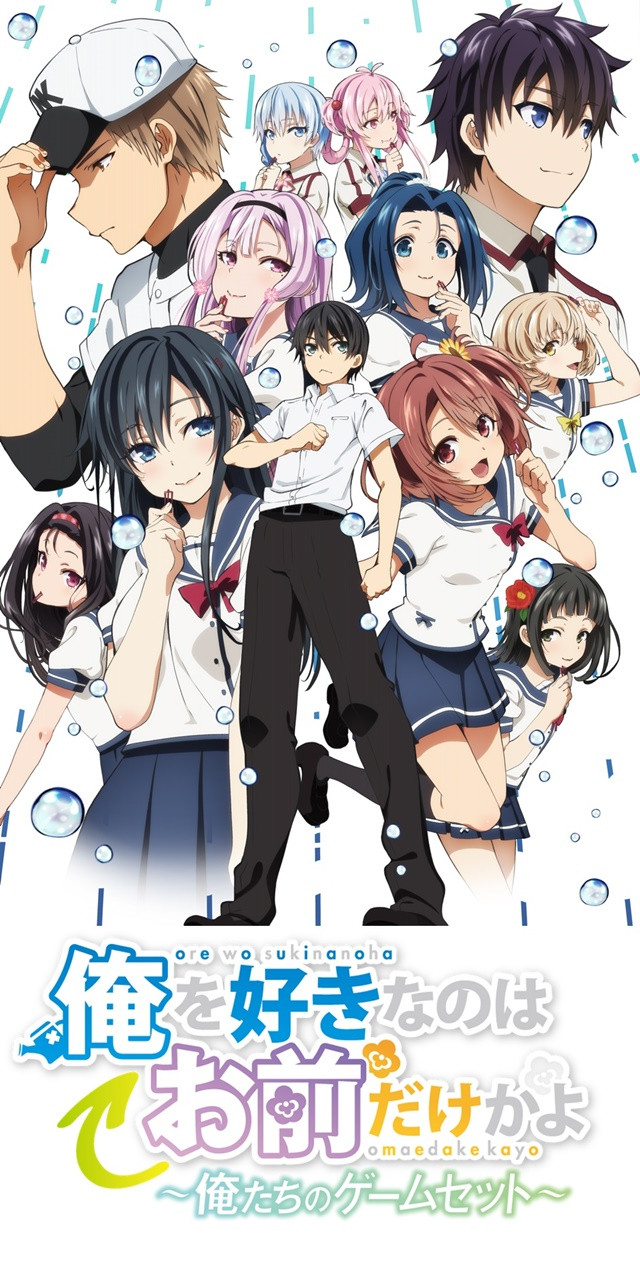 ORESUKI Are you the only one who loves me? DVD/Blu-ray
The official website for ORESUKI Are you the only one who loves me? Announced earlier this week, that the DVD/Blu-ray of its new OVA episode "Oretachi no Game Set" is set to release on September 2. The OVA episode was originally planned to be screened in select theaters in Japan from May 23 but was canceled due to the COVID-19 pandemic.
The perfect limited production edition for the DVD/Blu-ray includes some bonus items that are listed below:
Newly-drawn double jackets by the novel's illustrator Buriki and the anime's official illustrator
Special booklet (12 pages)
Newly-written novel by the original author Rakuda
Character song CD "Jekyll na Hyde" by Pansy (Haruka Tomatsu)
Original soundtrack CD 6
Audio commentary
The Promised Neverland Live Action Adaptation
In some surprising news, it seems a live-action adaptation for the anime series The Promised Neverland, is in the works at Amazon according to a report from Variety. Rodney Rothman is the director and executive producer of the movie with Meghan Malloy as the scriptwriter.
The promised Neverland received a 12-episode anime adaptation back in 2019, and a second season is currently in the works.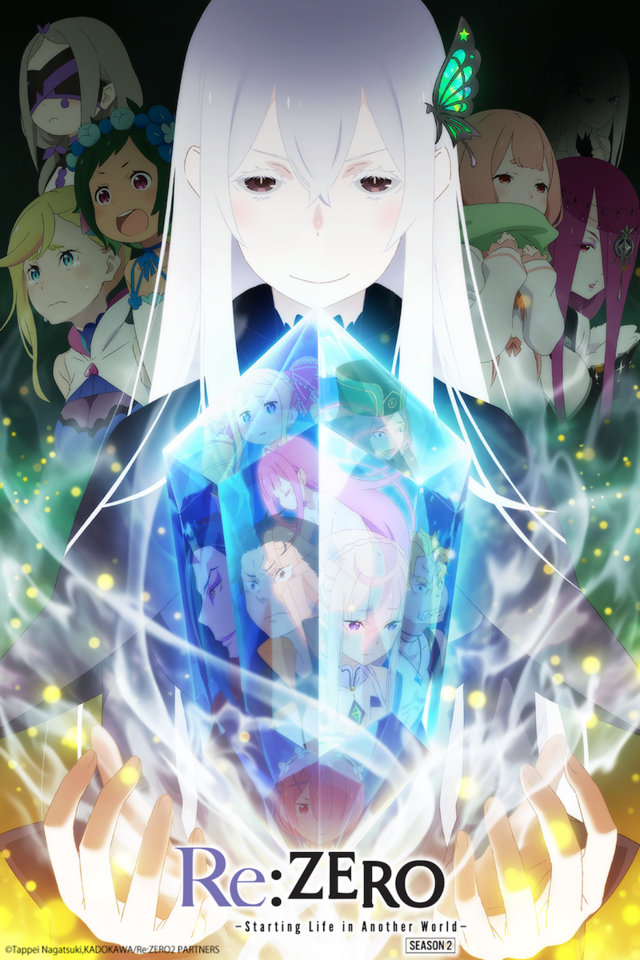 Re:ZERO -Starting Life in Another World Resumes Broadcast
Long devoted fans of the TV anime Re:ZERO -Starting Life in Another World would be happy to know that the second season of the anime which was initially going to premiere in April but was delayed due to COVID-19, is finally making its return.
According to the official twitter account, the first half of season 2 will be airing on July 8 and the second half on January 2021. A new trailer and a new key visual were also revealed.
The Synopsis for the series (which includes spoilers for season 1) is as follows:
Even after dying countless times, Subaru finally ended the threat of the White Whale and defeated the Witch Cult's Sin Archbishop representing sloth, Petelgeuse Romaneeconti. But only shortly after overcoming a tragic ending and reuniting with his beloved Emilia, Subaru learns that Rem has been erased from this world, having fallen victim to the White Whale's Fog of Elimination in the midst of Subaru's death loop. With the White Whale now gone, Subaru and Emilia are forced to confront a reality they never dreamed would happen.
Shaman King Anime Reboot
In more exciting news, Shaman King (yes that Shaman King) will be making a grand return with a brand new anime in April 2021, according to it's official website. The series will supposedly be adapting all 35 volumes of the manga to provide a complete anime adaptation.
The original Shaman King anime had 64 episodes and ran from 2001 to 2002. The manga was adapted in Weekly Shonen Jump and ran from 1998 to 2004.
Danmachi Season 3 Anime Expo Lite Panel
Anime Expo Lite is an upcoming online anime event. Among the panels in the Expo is Warner Bros. Japan's 'Stay Connected with Anime,' which will feature all sorts of guests and information from anime series such as Food Wars! The Fifth Plate, JoJo's Bizarre Adventure: Golden Wind, and Is It Wrong to Try to Pick Up Girls in a Dungeon? III.
Warner Bros. Japan also announced that the guest line-up for the Danmachi would be accepting questions during the panel and also promises sneak previews for the upcoming season.
The panel will feature Yoshitsugu Matsuoka and Inori Minase, who play Bell and Hestia in the anime, alongside Chief Producer at J.C. Staff, Yuji Matsukura, and Chief Producer at EGG FIRM, Nobuhiro Osawa.
Warner Bros. Japan's 'Stay Connected with Anime' panel will be streamed live on the Anime Expo YouTube and Twitch channels on July 3 at 10 PM EST.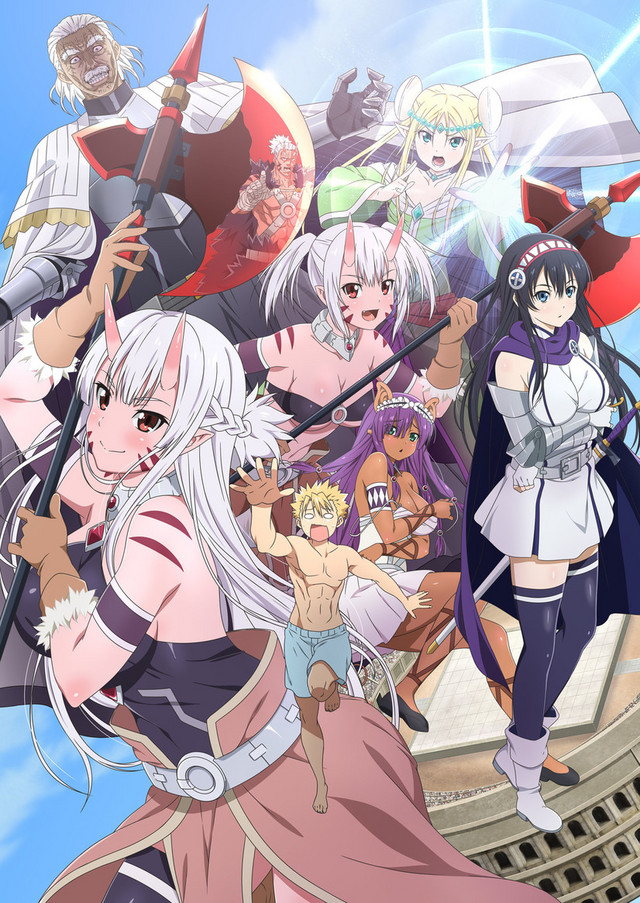 Peter Grill and the Philosopher's Time
We also received a new trailer this week for the hilarious upcoming T.V. anime Peter Grill and the Philosopher's Time (or Peter Grill to Kenja no Jikan in Japan), which is based on the fantasy harem comedy manga by Daisuke Hiyama. The manga is serialized in Futabasha's Monthly Action seinen magazine, with an English version currently in the works from Seven Seas Entertainment. The anime is directed by Tatsumi with animation production by Wolfsbane.
Seven Seas Entertainment describes the manga as such:
Upon winning a fighting tournament and being crowned the world's strongest warrior, Peter Grill discovers a downside to his newfound fame. Women of all species, from ogres to elves, are scrambling over each other for his seed to ensure they have the strongest babies possible. Poor Peter just wants to settle down with his lovey dovey fiancée, but he'll have to outmatch, outwit, and outrun a harem of very determined monster girls to do so!
Peter Grill and the Philosopher's Time will begin broadcasting in Japan on TOKYO MX on July 10, 2020, and on Tochigi TV on July 13.
EDENS ZERO is getting an anime release!
Stay tuned for incoming updates! pic.twitter.com/WI1KQ8ZbDn

— 真島ヒロ (@hiro_mashima) June 12, 2020
EDENS ZERO Gets Anime Adaptation
Finally, we received news this week that EDENS ZERO, which is the latest manga by Fairy Tail creator Hiro Mashima will be getting its own anime adaptation. Hiro Mashima announced the news on his Twitter account and stated that more information is soon to come.
EDENS ZERO first launched in Weekly Shonen Magazine back in June 2018. The English version is published by Kodansha comics which describes the series as such:
"It's here! The creator of Fairy Tail, manga superstar Hiro Mashima, is back with a high-flying space adventure! All the steadfast friendship, crazy fighting, and blue cats you've come to expect … in space!

A young boy gazes up at the sky and sees a streaming bolt of light. The friendly, armor-clad being at his side tells him gently, "That's a dragon." The fact that he's joking isn't important. What's important is the look of wonder on the boy's face … and the galaxy-spanning adventure that's about to take place! Join Hiro Mashima (Fairy Tail, Rave Master) once more as he takes to the stars for another thrilling saga!
Other News and Final Thoughts
As a bonus, the TV anime adaptation of Appare-Ranman! will be returning on July 3. The One Piece anime will also resume broadcast on June 28. Before then, those who haven't seen the anime can stream the earlier arcs on Netflix right now. This week has been a good one for anime fans and things finally seem to be picking up. Hopefully it stays that way.
Are you looking forward to the newly announced anime? Are you a fan of One Piece? Let us know your thoughts in the comments section below.