We're back again with another list of news and highlights from the world of anime and manga. This week is filled with tons of new and exciting announcements, so read on to learn more.
The Promised Neverland, Ch. 181: It's the final chapter of The Promised Neverland! See how it all ends! Read it FREE from the official source! https://t.co/1ayPLByLRG pic.twitter.com/UHLS4ijUO0

— Shonen Jump (@shonenjump) June 14, 2020
The Promised Neverland Manga Ends
The latest issue of Weekly Shonen Jump revealed that The Promised Neverland manga has officially ended with its final issue out right now. The next collected volume, volume 20, is to be the last and will release this October.
The Promised Neverland started serialization back in 2016. It was adapted into a TV anime with a second season and a live-action series currently in development. The issue also revealed an exhibition planned for December, along with a fan book and art book the works.
A description of the anime by Crunchyroll is as follows:
"The one adored as the mother is not the real parent. The people living here together are not actual siblings. The Gracefield House is where orphaned children live. An irreplaceable home where 38 siblings and Mom live happy lives, even with no blood relations. However, their everyday life suddenly came to an abrupt end one day…"
Children of the Sea Gets a Blu-ray and DVD Release
The latest anime film from Studio 4ºC, Children of the Sea, has officially received a home video release date in North America. The Blu-ray/DVD combo pack releases on September 1 from GKIDS and Shout! Factory. The film will also be available on DVD solely and digitally. Every version also includes exclusive bonuses which are listed below:
Blu-ray and DVD Combo Bonus Features:
Exclusive feature-length documentary "Turep – Looking for Children of the Sea"
Interview with director Ayumu Watanabe
Interview with composer Joe Hisaishi
Animatic Sequences
Behind the Scenes featurette
Theatrical Trailers
Digital and DVD Bonus Features:
Interview with director Ayumu Watanabe
Interview with composer Joe Hisaishi
Animatic Sequences
Behind the Scenes featurette
Theatrical Trailers
Synopsis:
"When Ruka was younger, she saw a ghost in the water at the aquarium where her dad worked. Now she feels drawn toward the aquarium and the two mysterious boys she meets there, Umi and Sora, who were raised by dugongs and hear the same strange calls from the sea as she does. As the kids get caught up in the mystery behind the sudden worldwide disappearance of the ocean's fish, they uncover cosmic connections that will change them forever."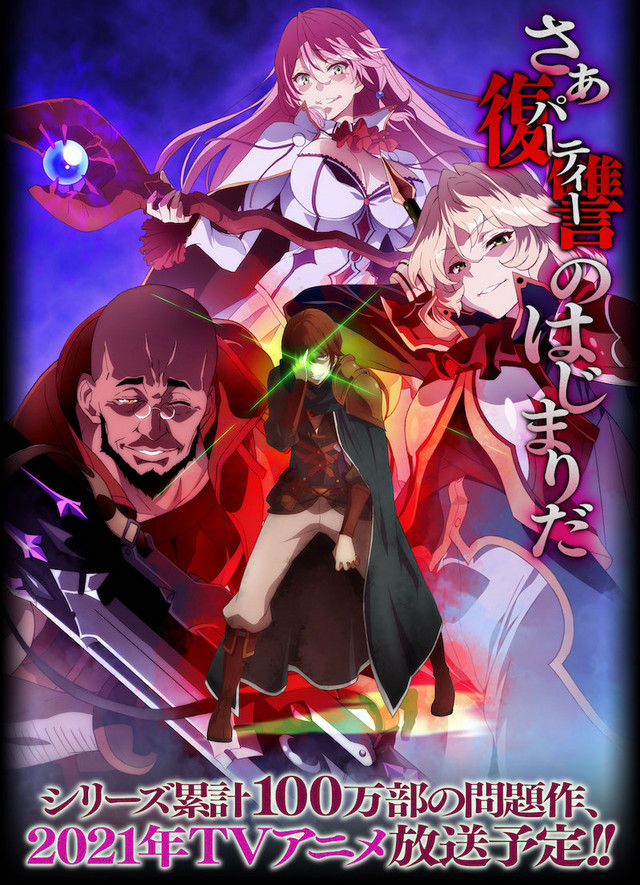 Redo of Healer Anime Coming 2021
The official website for the manga series Redo of Healer, by Rui Tsukiyo's recently announced that the series would be getting an anime adaptation set for a 2021 release. Alongside the announcement was a new Key visual and voice cast listing, which can be found below.
Cast members include:
Keyarga – Yūya Hozumi
Freya – Ayano Shibuya
Setsuna – Shizuka Ishigami
Eve – Natsumi Takamori
Norn – Minami Tsuda
Kureha – Natsuki Aikawa
The manga follows KeYaru, a hero with healing abilities, who was used by other heroes time and time again until he gains the philosopher stone and uses it to enact his vengeance on those who mistreated him.
Takuya Asaoka (who worked on Kandagawa Jet Girls) is set to direct the anime adaptation alongside series composition writer Kazuyuki Fudeyasu (who worked on That Time I Got Reincarnated as a Slime) and character designer Junji Goto (who worked on High School DxD) with TNK on animation production.
If you've been dying for more Sekiro content, we've got you covered. Sekiro Side Story: Hanbei the Undying comes out in print next week! pic.twitter.com/vp2tjvHh8o

— Yen Press (@yenpress) June 17, 2020
Yen Press Announces New Sekiro Manga
In surprising news, Yen Press announced it would be working on a new Sekiro Manga. Titled Sekiro Side Story: Hanbei the Undying, it is a new manga series inspired by the hit video game Sekiro. It is one of the most successful console games of 2019, shipping almost four million copies.
Delving into history unexplored in the game, Sekiro Side Story: Hanbei the Undying provides rich insight into the game's main character's history. Sekiro Side Story: Hanbei the Undying launches in print and digitally on June 23rd.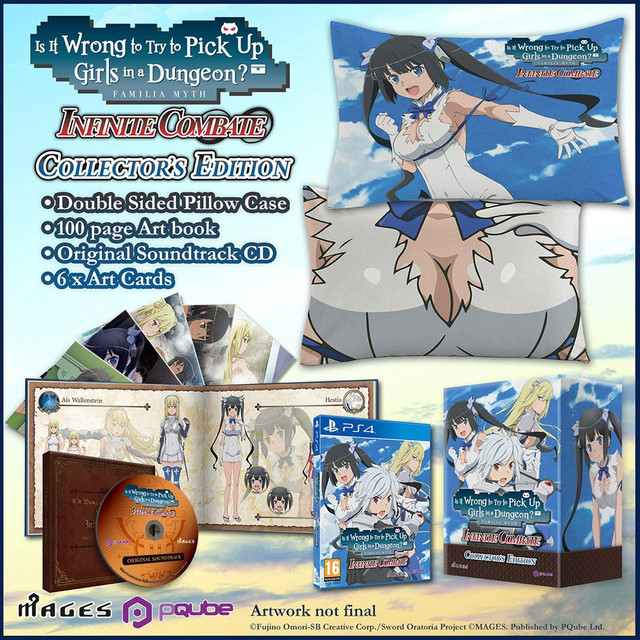 Is It Wrong to Try to Pick Up Girls in a Dungeon? RPG
The new RPG based on the Danmachi series Is It Wrong to Try to Pick Up Girls in a Dungeon? Infinite Combate from Rice Digital and PQube has now received new release dates. The game was initially set to release this spring but got delayed due to the effects of COVID-19. It is now set to launch on August 7 in Europe and August 11 in North America.
Is It Wrong to Try to Pick Up Girls in a Dungeon? Infinite Combate will be available both physically and digitally on PS4, Nintendo Switch, and PC via Steam. A physical collector's edition is also available. It includes the original soundtrack, a 100-page art book, a set of six art cards, and a reversible Hestia pillow.
Tokyo Revengers Anime
The official website for Ken Wakui's Tokyo Revengers manga announced earlier this week it would be getting a TV anime adaptation in 2021. Alongside the news was a new key visual illustrated by Ken Wakui as well as a new promotional video for the anime.
Tokyo Revengers was published in Kodansha's Weekly Shōnen Magazine back in March 2017. Its 17th compiled volume was also recently released on May 15.
Kodansha Comics describes the story as such:
Watching the news, Takemichi Hanagaki learns that his girlfriend from way back in middle school, Hinata Tachibana, has died. The only girlfriend he ever had was just killed by a villainous group known as the Tokyo Manji Gang. He lives in a crappy apartment with thin walls, and his six-years-younger boss treats him like an idiot. Plus, he's a complete and total virgin … At the height of his rock-bottom life, he suddenly time-leaps twelve years back to his middle school days!! To save Hinata, and change the life he spent running away, hopeless part-timer Takemichi must aim for the top of Kanto's most sinister delinquent gang!!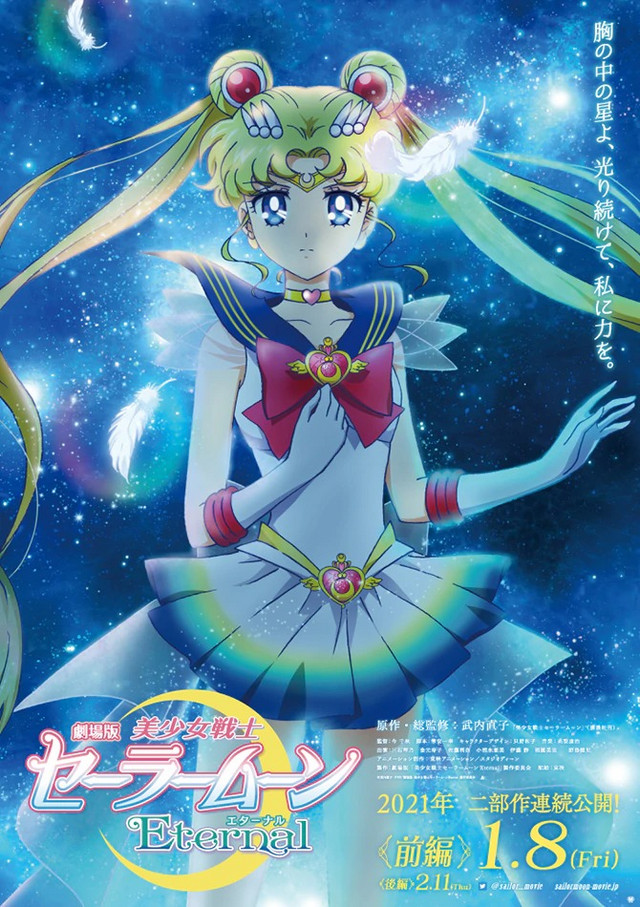 Sailor Moon Eternal Anime Film Delayed
The upcoming two-part Sailor Moon Eternal anime film series was also recently delayed due to the "domestic situation caused by the spread of the coronavirus (COVID-19) infection."
The first film, which was initially set to launch September 2020, has now been delayed to January 8, and the second film releases a month after on February 11, 2021.
Both films reportedly continue where Sailor Moon Crystal left off and will adapt the "Dead Moon" arc from the original Sailor Moon manga series.
Chiaki Kon, who worked on the Sailor Moon Crystal, will be making a return to direct the films alongside character designer Kazuko Tadano. The films will also be co-produced at Studio Deen and Toei Animation.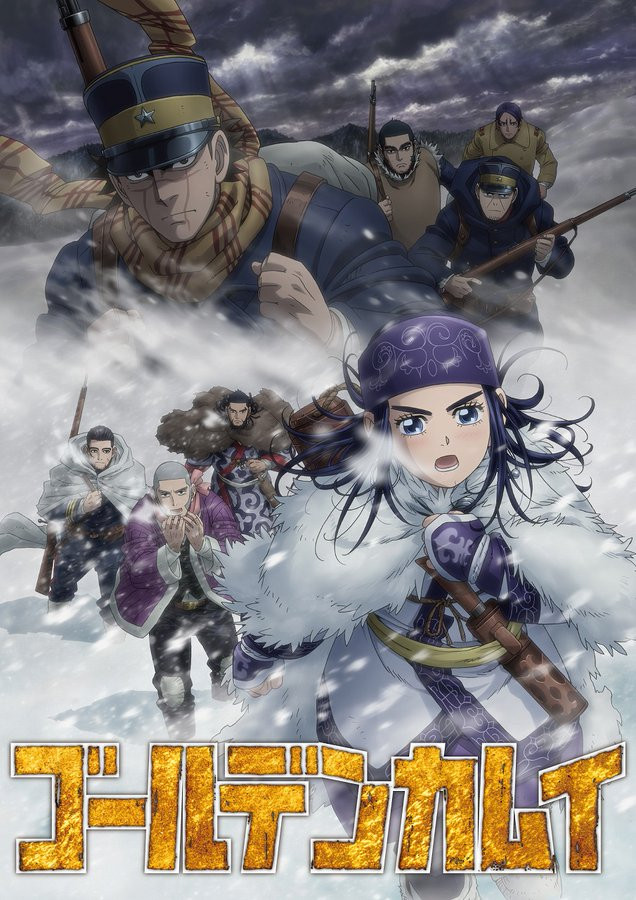 Golden Kamuy Season 3
The official website for the TV anime Golden Kamuy recently dropped a new key visual for the anime's third season, which is set to premiere in Japan in October 2020. For those unfamiliar with Golden Kamuy, a synopsis for the series is provided below as well as messages from the two leads of the anime regarding the third season.
Synopsis:
"The story takes place in the mighty Northern field of Hokkaido, the time is in the turbulent late Meiji Era. A post war soldier Sugimoto, aka, "Immortal Sugimoto" was in need of large sums of money for a particular purpose…. What awaited Sugimoto, who stepped into Hokkaido's Gold Rush with dreams of making a fortune, was a tattoo map leading to a hidden treasure based on hints inscribed on the bodies of convicts in Abashiri Prison?! The magnificent nature of Hokkaido vs vicious convicts and the meeting with a pure Ainu girl, Ashiripa!! A survival battle for a hidden treasure hunt begins!
Message from Chikahiro Kobayashi (who plays Saichi Sugimoto):
"The third season is finally coming! It's been almost two years since the last season… And I can't wait any more! The four who go on a new stage, "Karafuto," the four who are chasing them… and very unique people whom they meet there. I'm already looking forward to everything! There are too many scenes I want to see. I wonder who will play that role? I wonder what that scene will look like? Where's the gold? What about the prisoners? What is their past? What about the language! As a huge an of the series, I can't stop being excited about it! Let's enjoy this show together when it airs…! Banya☆"
Message from Haruka Shiraishi (who plays Asirpa):
"Asirpa is separated from Sugimoto who has been traveling with so far. Even though she is anxious, she keep trusting him and moves forward… I have put all of my energy into playing Asirpa's emotional conflict and struggles, and sometimes her strange face, illustrated in the third season. The recordings are done separately now, and I haven't seen any other recordings except for the scene where Asirpa appears. And as a fan of the series, I can't wait for it to air, wondering 'What happened to that scene!.' Let's continue our journey together in the third season!"
The first season of Golden Kamuy aired 12 episodes back in June 2018 and a second season the same year in October. Both seasons are available to stream right now ion Crunchyroll in anticipation for the third season.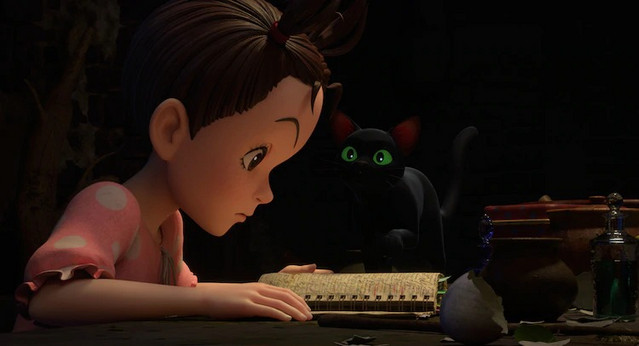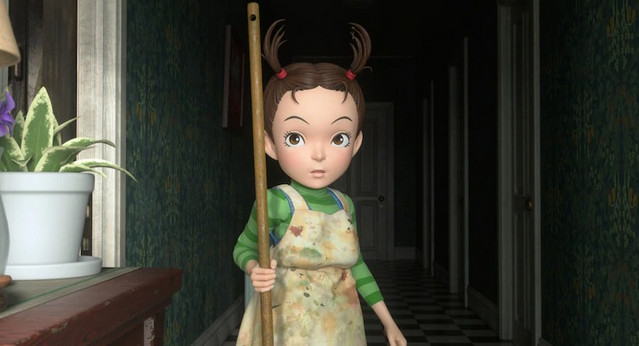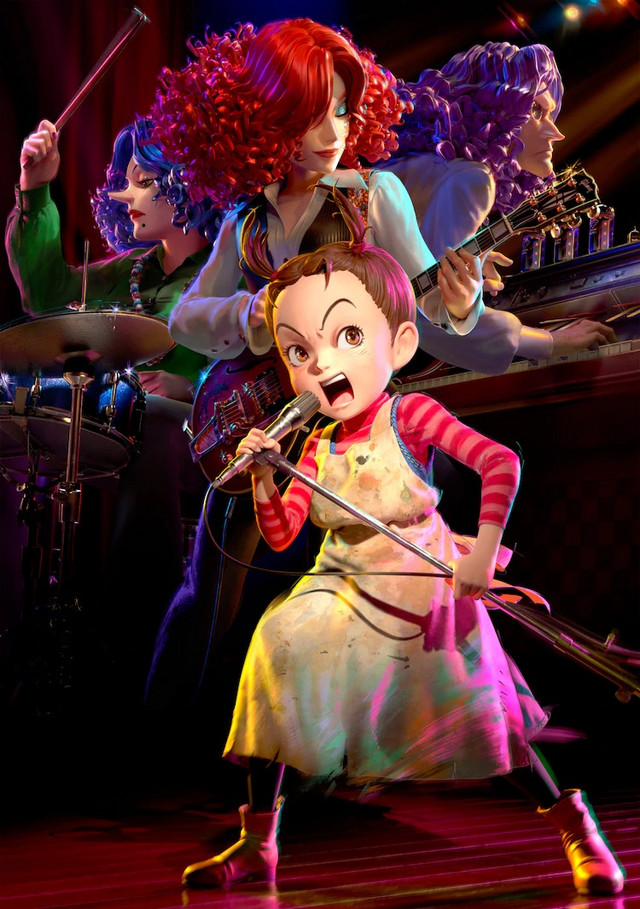 Earwig and the Witch
We've finally got a look at Studio Ghibli's upcoming 3DCG Anime Film 'Earwig and the Witch' by way of some newly released images showing off the character designs. To those unaware, Earwig and the Witch is an adaption of the book of the same name by Diana Wynne Jones.
The film is directed by Studio Ghibli's Goro Miyazaki, who also worked on From Up on Poppy Hill. The film was also recently selected to be part of the 2020 Cannes Film Festival.
Director Goro Miyazaki said this regarding the film:
"Nowadays, in our country, there are many adults and only a few children. It must be tough for these children, with so few of them having to deal with so many adults. It was while I was thinking about this that I got to know Earwig. And I realized, 'That's it! 'How does Earwig deal with the annoying adults? Please watch Earwig And The Witch to find out. She may be cheeky, but I sincerely hope that our adorable Earwig will encourage children and cheer up adults."
Earwig and the Witch is slated to release this winter on NHK-G.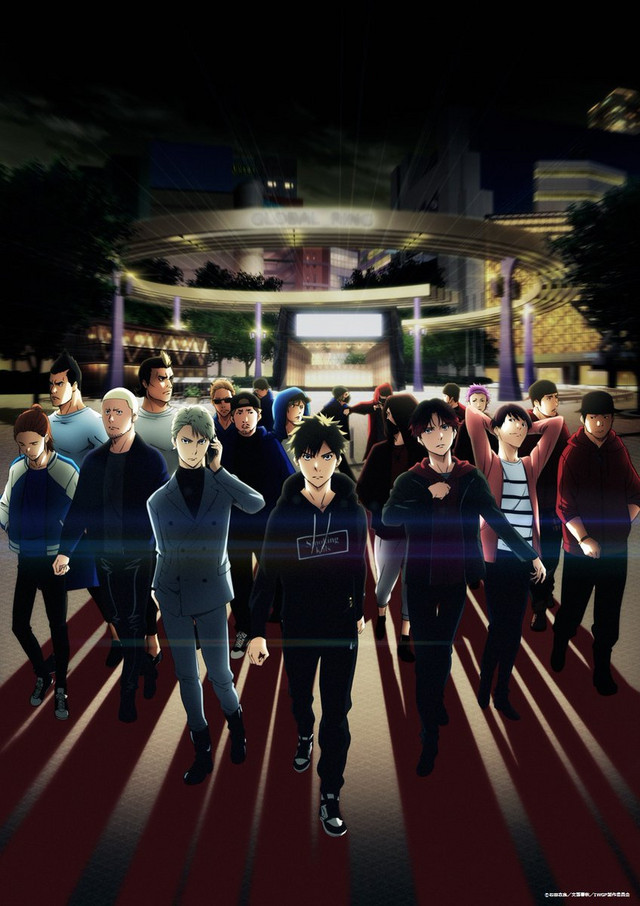 Ikebukuro West Gate Park Delayed
The official twitter account for upcoming anime Ikebukuro West Gate Park, recently announced that the anime which was initially set to premiere this June, would be delayed to October instead due to the ongoing effects of the COVID-19 in Japan. The team behind the anime states that they are working hard in production and will announce a new date on the official website and Twitter account once it's decided.
The anime series will be directed by Tomoaki Koshida, who notably worked on Sing "Yesterday" For Me and Vinland Saga, and will be produced in studio Doga Kobo.
The synopsis given by Digital Manga Publishing is as follows:
"The story focuses on 21-year-old Makoto, a cool and level headed member of the G-boys gang. Makoto, talented with defusing tense situations and keeping his friends out of harm's way possibly stumbles into more than he can handle. Is Makoto really in over his head? His new girlfriend's just been found murdered and a turf war is escalating between the two rival gangs."
\公式サイトオープン!!/

『#アニメ劇場版銀魂』公式サイトもオープンしまたァァァアア!

?今後の続報を"きっと"お届け?https://t.co/Wu5YCrFkG9

「銀魂」の終わる終わる詐欺は、まだまだ続きます!2021年早めに映画館でROADSHOW! pic.twitter.com/WL3znjCPzS

— アニメ銀魂 (@gintamamovie) December 21, 2019
Gintama Special Episode
In more recent and exciting news, the official Twitter account for the Gintama series recently announced that a brand new special episode will stream on the Japanese streaming service dTV. It will also be a tie-in to the new film set to release in 2021.
The twitter post reads:
"Breaking News: Gintama's new special anime episode is in the works!! A big announcement to celebrate the first anniversary of the manga's conclusion! A new anime episode whose content is related to the anime feature film to be released early 2021 is now in the works! It will be streamed on dTV! Stay tuned for further updates!"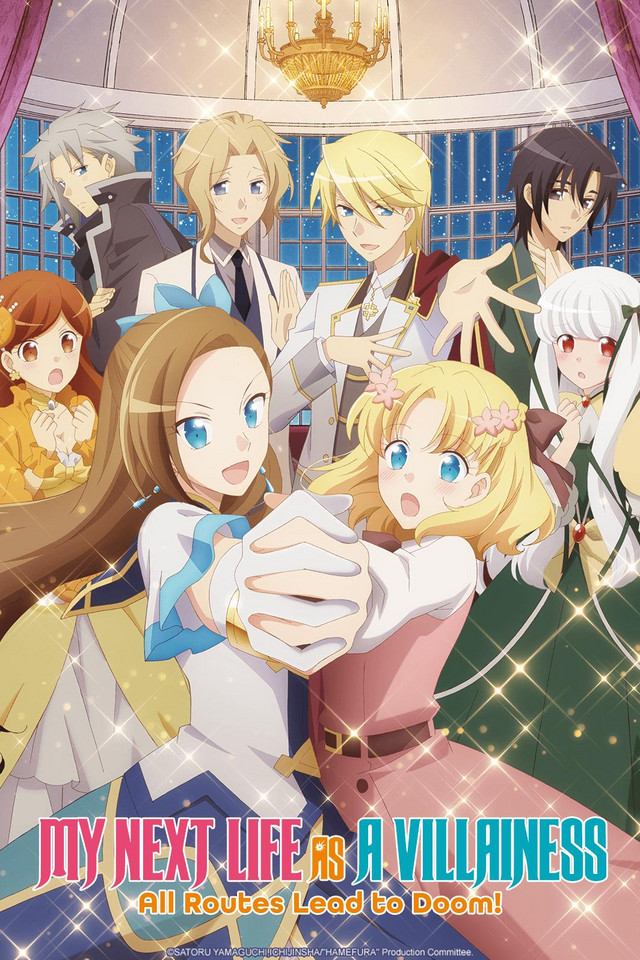 My Next Life as a Villainess Season 2 Announced
Fans of Comedy Anime My Next Life as a Villainess: All Routes Lead to Doom! Rejoice! As the anime is reportedly returning for a second season. It was announced via a special TV commercial aired immediately after the final episode of the first season.
My Next Life as a Villainess: All Routes Lead to Doom! is directed by Keisuke Inoue. It is being produced at studio Silver Link. For those who aren't familiar with the anime, a description by Crunchyroll is as follows:
"Wealthy heiress Catarina Claes is hit in the head with a rock and recovers the memories of her past life. It turns out the world she lives in is the world of the game Fortune Lover, an otome game she was obsessed with in her past life… but she's been cast as the villain character who tries to foil the protagonist's romances! The best ending the game has for Catarina is exile, and the worst, death! She'll have to find a way to avoid triggering the flags of doom, and make her own happy future! The misunderstanding-based screwball love comedy now begins!"
What do you think about this week's news? What anime are you currently watching? Let us know your thoughts in the comments section below.