We've come to the end of yet another week, so It's time to round up all the notable Anime and Manga news we've seen this week. While this week's news isn't as eventful as the previous one, we still have a fair amount of exciting announcements and updates to go through so let's begin.
【放送・配信再開のお知らせ】
新型コロナウイルスの感染拡大防止への対応に伴い、第133話以降の放送・配信を延期しておりましたが、7月7日(火)より放送・配信を再開いたします。

▼詳細はこちらhttps://t.co/eDG96TettF

放送・配信の再開を今しばらくお待ち頂けますようお願い申し上げます。

— ブラッククローバー_テレビアニメ公式 (@bclover_PR) June 22, 2020
Black Clover Resumes July 7
Earlier this week, the official website for Black Clover announced that new episodes for the TV anime will be resuming on July 7th. Fans will remember the series was previously postponed on April 26th due to the COVID-19 pandemic.
The official English announcement from the website and Twitter account reads:
"Thank you for your continuous support for Black Clover! Today, we are here to announce that Black Clover will resume streaming from July. Episode #133 will be available to you on July 7th (JST), and this will be followed by more new episodes. Please be excited!"
Aniplex Online Fest Schedule And Special Guests
We also received more details earlier this week on Aniplex Online Fest, an online festival helmed by Aniplex which includes the programming schedule and some special guest appearances. The event will feature a diverse array of online content including talk shows with the staff and cast from popular Aniplex shows as well as past live shows from musical artists.
The event will also include special appearances from Masayuki Suzuki, SixTONES, and Cö shu Nie, plus the official Aniplex Online Fest shop, which will feature merchandise from various shows.
Those interested should note that the two-day online event will kick off July 4th weekend on YouTube. The full schedule can be found below.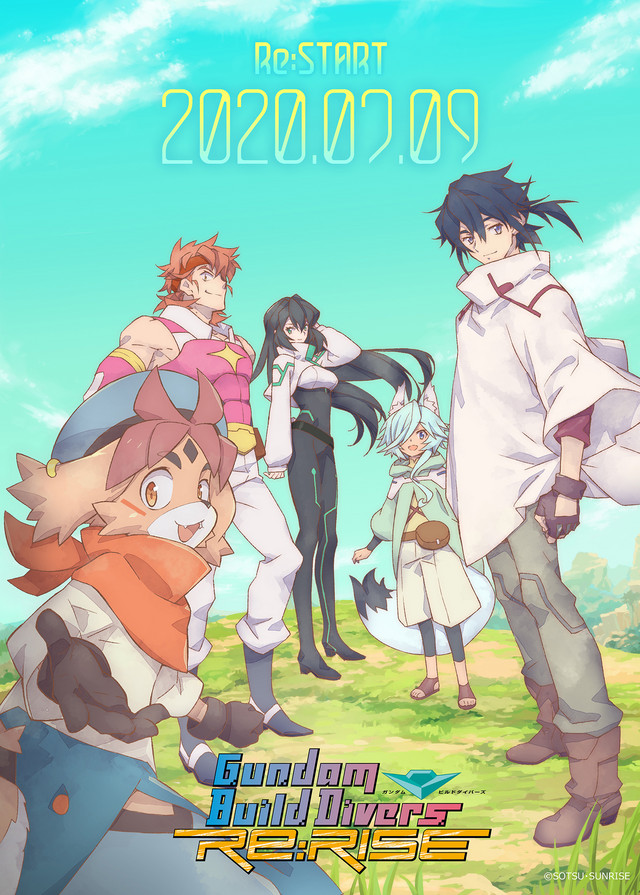 Gundam Build Divers Re:RISE Resumes July 9
We got news this week on the return of the latest Gundam anime Gundam Build Divers Re: RISE, which will resume broadcasting from July 9 at 10 PM Japan time. The anime was previously delayed due to the ongoing effects of the COVID-19 pandemic and will resume broadcasting from the last episode before the delay and continue on from there.
Director Shinya Watada had this to say regarding the news:
"Thank you so much for always supporting "GUNDAM BUILD DIVERS Re:RISE. Please be informed that we decided to resume streaming the show from July 9th.From now the story is accelerating towards its climax. I would appreciate it if you could keep watching what will be happening to Hiroto and the other Build Divers as well as the planet Eldora till the very end. We, all the production staff, continue to produce the show as we make sure everyone stay safe. Please look forward!"

-Shinya Watada, Director
Fans of the Gundam series can catch both new and old episodes of Gundam Build Divers Re:RISE on Crunchyroll.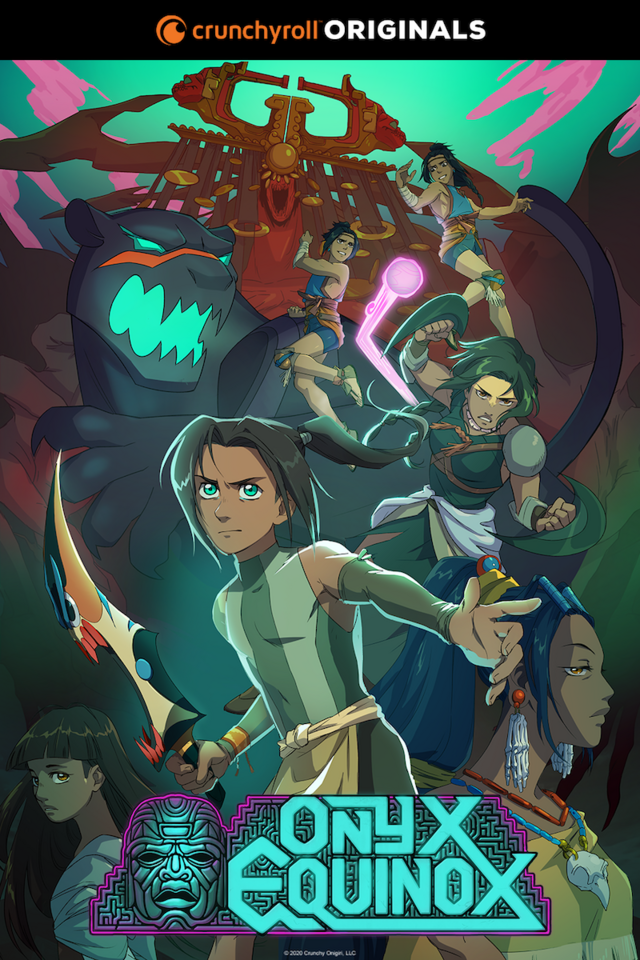 Onyx Equinox
Speaking of Crunchyroll, we also got a new trailer and key visual on the upcoming Crunchyroll Original series, Onyx Equinox, an exciting new anime set in the Mesopotamian times. Both the trailer and the new key visual can be found below.
"The Animation"https://t.co/n6wDYuZhLg#TWEWY #すばらしきこのせかい

— すばらしきこのせかい The Animation 公式アカウント (@TWEWY_PR) June 25, 2020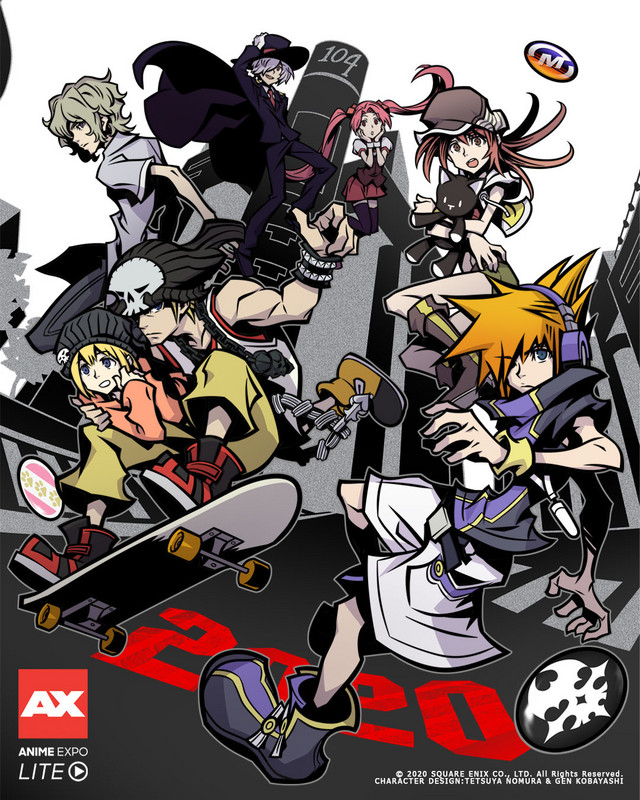 The World Ends with You- Anime Expo Lite
Next we received an exciting announcement earlier this week, that Square Enix's action-RPG The World Ends with You will be getting an anime adaptation. The news was delivered from a tweet by a new PR Twitter account for the game, which included a link to a countdown site. More details on the anime will most likely be revealed at Anime Expo Lite on Friday, July 3 at 6pm PT as the countdown leads up to the event.
The World Ends with You will was released on the Nintendo DS back in 2007. A newer version of the game titled The World Ends with You: Final Remix, released on the Nintendo Switch back in 2018.
Violet Evergarden: The Movie Premiere Date
After the Koyoto Animation tragedy and the unfortunate delays, Violet Evergarden: The Movie has endured all obstacles as we received news earlier this week that the movie will finally be released on September 18.
The studio also released a new trailer previewing the theme song for the film titled 'WILL' which will also release as a CD single on September 16 in Japan alongside a special piece of Violet Evergarden artwork.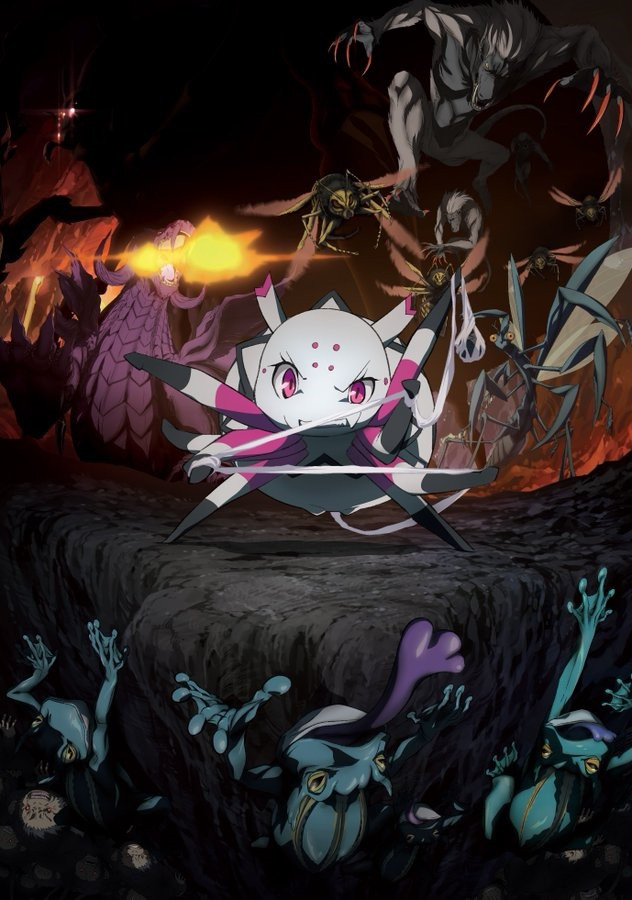 So I'm a Spider, So What? Anime Adaptation
The official website for the upcoming TV anime adaptation, So I'm a Spider, So What? An isekai fantasy light novel series by Okina Baba recently announced that it will be air two cours from January 2021. The anime was initially scheduled to premiere 2020 but is now postponed due to the COVID-19 pandemic. The announcement also included a new key visual and message from the production committee, which can be found below.
"Due to the spread of the new coronavirus infection (COVID-19) both in Japan and abroad, the originally planned production schedule for the TV anime So I'm a Spider, So What? has been significantly impacted. So we have decided to postpone the broadcast and streaming of the TV anime, which was originally scheduled to premiere in 2020.

The TV anime So I'm a Spider, So What? is now set to begin broadcasting in January 2021. Detailed broadcast and streaming schedule will be announced on the anime's official website and Twitter as soon as it is determined.

We apologize for the inconvenience and concern this may cause to fans who have been looking forward to this show. All of the production staff and other related parties will continue working hard to deliver an enjoyable TV anime for everyone. We thank you for your understanding in this matter."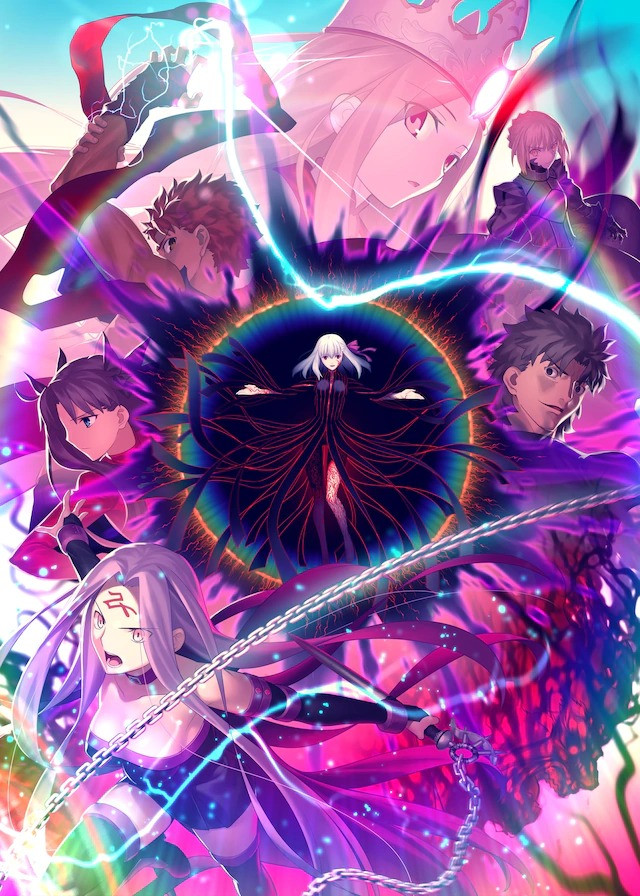 Fate/stay night [Heaven's Feel] iii.spring song Premieres August 15
Continuing with some good news, Fate/stay night [Heaven's Feel] iii.spring song which is the third part of the Fate/stay night [Heaven's Feel] anime film trilogy, will finally be released in Japanese cinemas on August 15.
The film was initially scheduled to release in March but was delayed due to the COVID-19 pandemic and State of emergency in Tokyo. A new trailer was also released alongside the news, but is currently region locked.
As a reminder, we also saw an announcement from CD Projekt RED earlier this week on a new anime based on the upcoming game Cyberpunk 2077, titled Cyberpunk: Edge Runners. You can read more about it here.
What do you think of this week's news? Are you excited for the upcoming anime and events? Let us know your thoughts in the comments section below.