Welcome to another weekly digest of anime and manga news, where I'll be listing the most relevant information we received throughout the week. While this week was a slow one, we still saw a good number of exciting announcements and updates.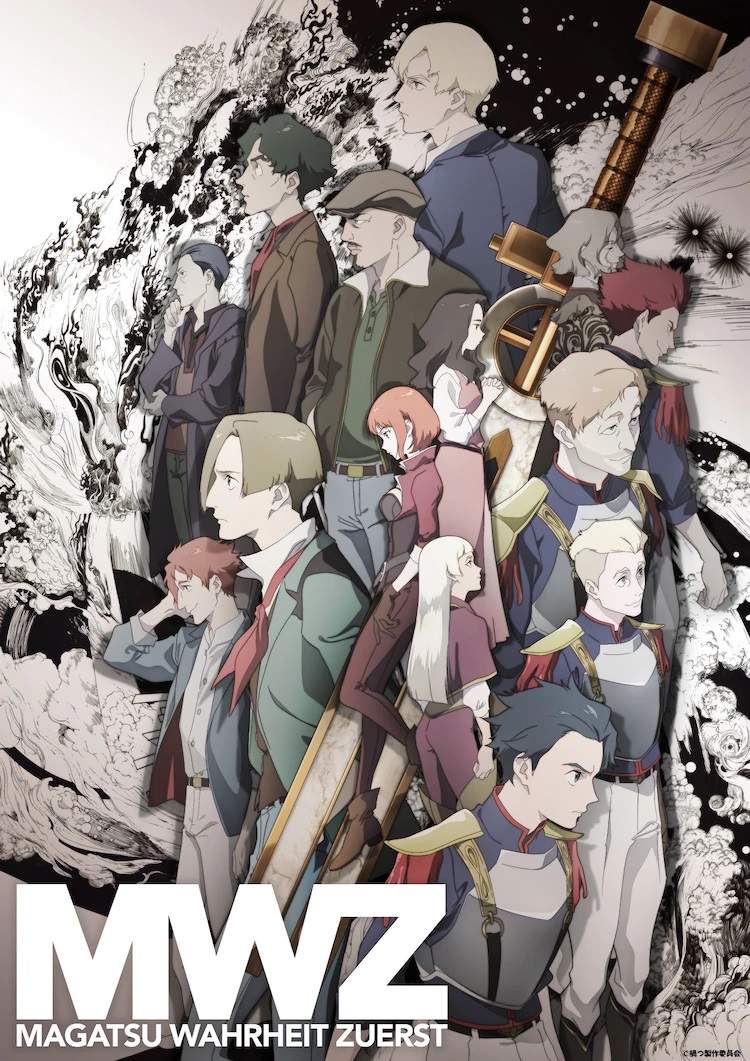 Magatsu Wahrheit Zuerst Anime Key Visual
This week, we received a new key visual via ANN alongside the OP/ED theme performed by Maon Kurasaki, and H-el-ical respectively for Magatsu Wahrheit Zuerst, an upcoming TV anime based on the Magatsu Wahrheit mobile game.
Crunchyroll provides a synopsis of the anime below:
The story of Magatsu Wahrheit Zuerst focuses on two young men who live and work in the Wahrheit Empire: Inumael, an employee with a shipping agency; and Leocadio, an inexperienced soldier who serves in the Imperial Army. Inumael is concerned with looking after his sister, while Leocadio dreams of a glorious career. The fate of the two men becomes intertwined as a result of a certain smuggling case, and they must deal with a prophecy warning of the resurrection of the "lights", a phenomenon that once unleashed monsters on the world and devastated humanity.
Naoto Hosoda is directing the anime with animation production by Yokohama Animation Lab. Magatsu Wahrheit Zuerst is set to premiere in Japan this October.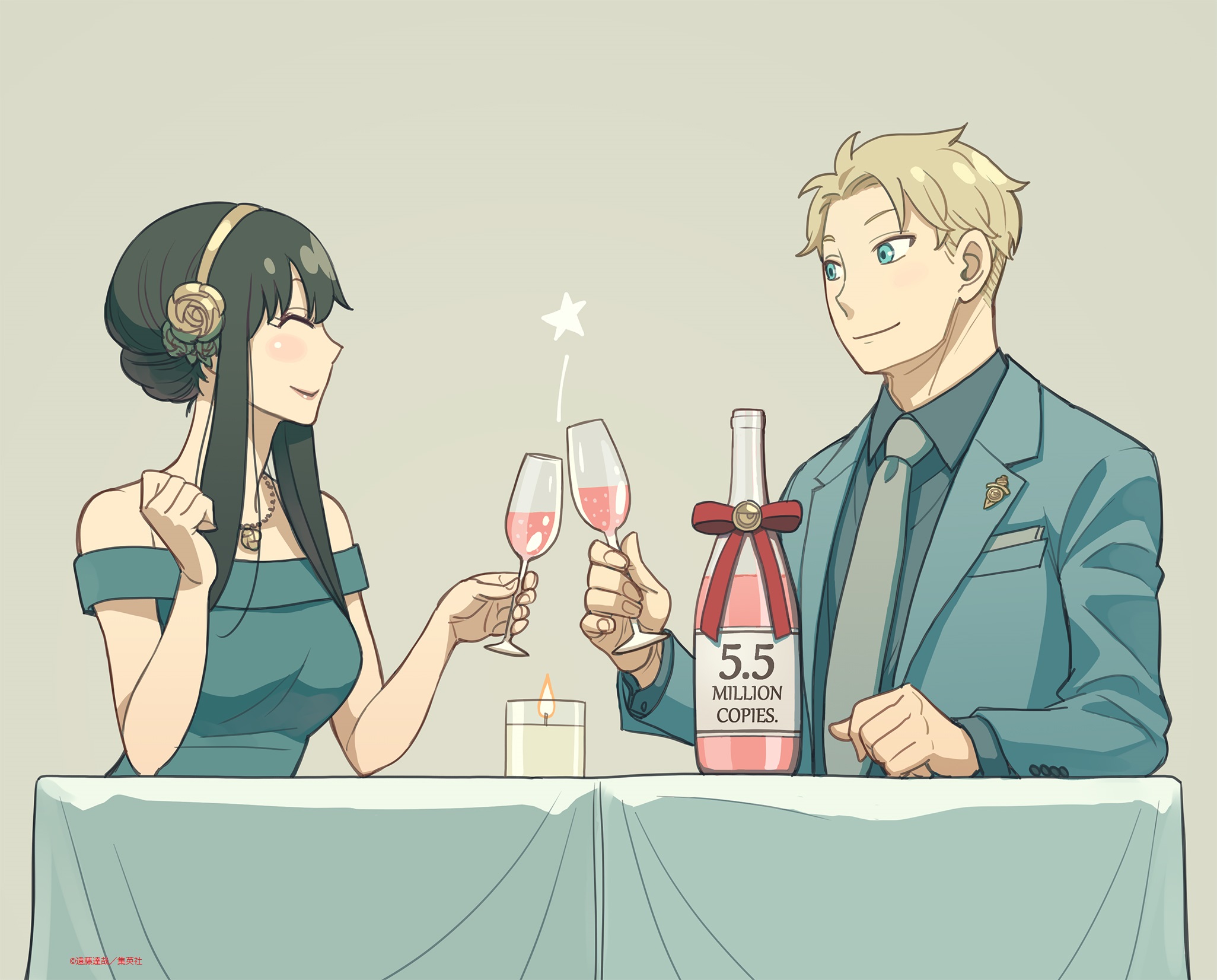 Spy x Family Sells 5.5 Million Copies
We also learned this week through ANN that the hit espionage spy manga by Tatsuya Endo Spy x Family, had sold 5.5 million copies prior to its upcoming 5th volume release in Japan on September 4. To celebrate the milestone, Tatsuya Endo drew a beautiful illustration of Loid and Yor  (seen above)
An action-packed comedy about a fake family that includes a spy, an assassin and a telepath!

Not one to depend on others, Twilight has his work cut out for him procuring both a wife and a child for his mission to infiltrate an elite private school. What he doesn't know is that the wife he's chosen is an assassin and the child he's adopted is a telepath!
To learn more about Spy x Family, read our review on the first volume here.
Higurashi When They Cry – NEW English Trailer
Funimation recently revealed an English version of the previously released second promotional video for the upcoming Higurashi When They Cry – NEW TV anime series.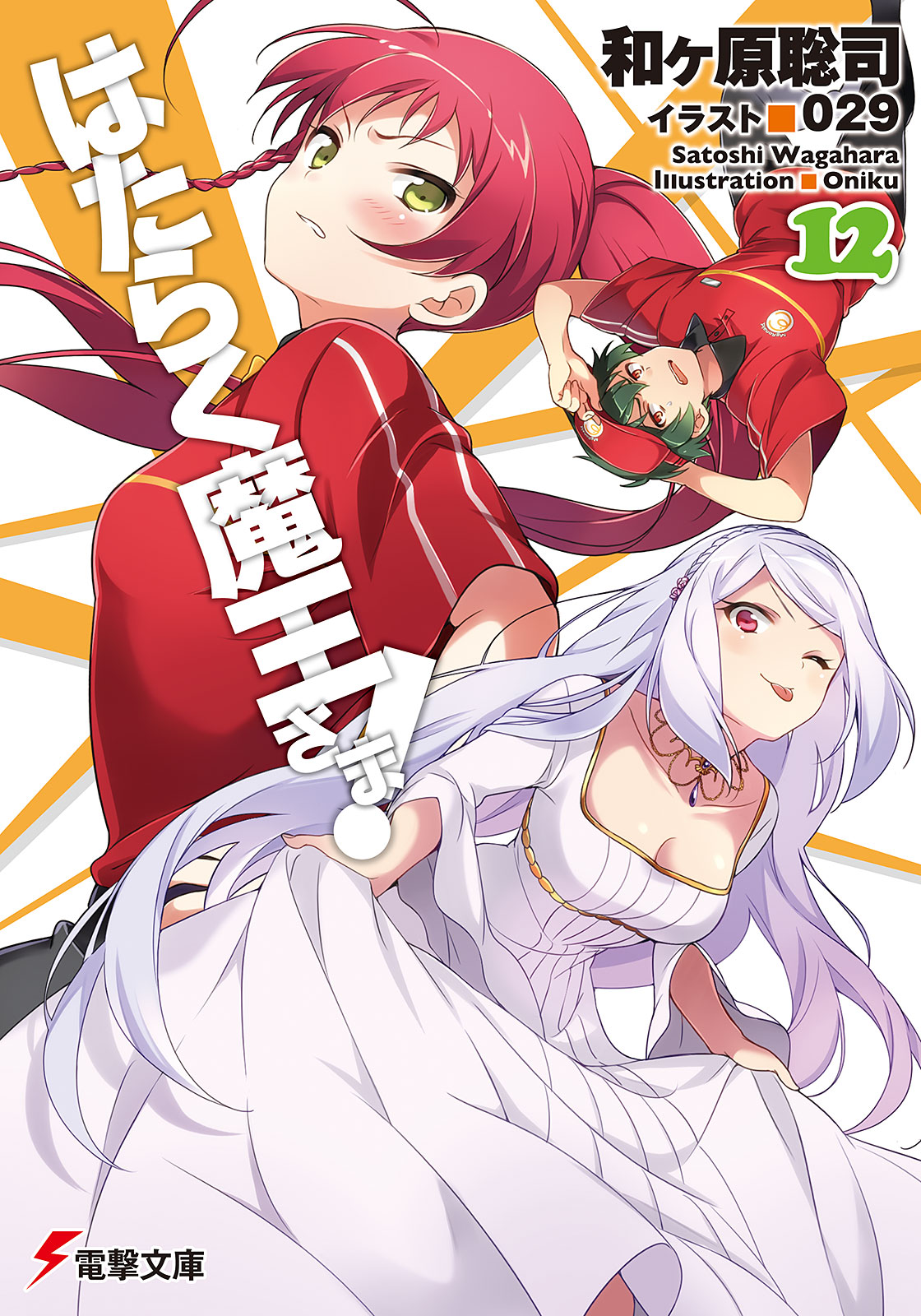 The Devil is a Part-Timer! Manga Climax
It was revealed in the October issue of Kadokawa's Monthly Comic Dengeki Daioh magazine that the manga adaptation based on the light novel series of The Devil is a Part-Timer! by Akio Hiiragi would be ending in the magazine's next issue on September 26.
For those unfamiliar with The Devil is a Part-Timer! A synopsis of the series by Yen Press can be found below:
After being soundly thrashed by the hero Emilia, the Devil King and his general beat a hasty retreat to a parallel universe… only to land plop in the middle of bustling, modern-day Tokyo! Lacking the magic necessary to return home, the two are forced to assume human identities and live average human lives until they can find a better solution. And to make ends meet, Satan finds gainful employment at a nearby fast food joint! With his devilish mind set on working his way up the management food chain, what will become of his thirst for conquest?!
The Demon Girl Next Door Second Season
We received news this week that The Demon Girl Next Door TV anime Based on Izumo Ito's manga of the same name would be receiving a second season. The news came alongside a key visual and promotional video.
A description of the anime via Crunchyroll can be seen below:
The Demon Girl Next Door follows high school girl Yuko Yoshida as she awakens to her true demon powers. Now known as Shadow Mistress Yuko (or "Shamiko"), she must restore her demon clan's honor by defeating Momo, the local magical girl. The second season will begin where the first left off, however, with Shamiko and Momo joining forces to track down a certain missing magical girl.
More information on the second season, such as its premiere date, will be available on the anime's website and Twitter account.
Tales of Crestoria 15-Minute Anime Short
Bandai Namco Entertainment via ANN recently announced it would be partnering with developer Kamikaze Douga to produce a 15-minute anime short for the mobile game, Tales of Crestoria.
EX-ARM Premieres January 2021
It was revealed in this year's 39th issue of Shueisha's Weekly Shonen Jump magazine that the TV anime adaptation of Shinya Komi and HiRock's EX-ARM manga will premiere in January 2021. The anime was previously delayed due to the effects of COVID-19.
Crunchyroll who will stream the anime as an original, describes it as such:
In the year 2014, a high school student who hates machines, Akira Natsume, wants to change himself for the better and tries to take the first step in doing that… But then he gets run over by a truck. Fast forward to 2030. A police officer named Minami Uezono and her partner, the android Alma, infiltrate the scene of a trade going on at Tokyo Harbor for an unknown weapon named "EX-ARM." They are then attacked by an enemy armed with the "EX-ARM" No.08. Put in this life or death situation, they decide to activate the "EX-ARM" No.00 that they stole from the enemy, and…
One Piece to End in 4 to 5 years
In a recent interview for Arashi Tsu Bo, famed One Piece Manga creator, Eiichiro Oda claimed that the series would end in about 4 to 5 years. Oda also mentioned that the series ending had already been solidified with necessary editors also aware of its ending. The news coincides with the mangaka previously stating in 2019 that the manga would end in 5 years' time. While it may be hard to believe, it seems One Piece does have an ending after all, and it's apparently in sight.
What do you think of this week's news? How do you think One Piece is going to end? Let us know your thoughts in the comments section below.