Every passionate gamer knows well that the secret to having fantastic gaming experiences on the go heavily depends on the quality of the mobile phone. To give you some ideas on how to determine which one is the best we decided to compare some of the most popular smartphones for gaming. If you use too much and damage the battery, see cell phone repairs – Pro Phone Repairs of Albuquerque.
In recent years, people are generally becoming more and more addicted to smartphones to the extent that it became unimaginable to go anywhere without it. Many people are even going to the toilet with their mobile phones. The main reason is that these little gadgets offer different apps that enable us to read, watch movies and tv series, and maybe most crucially play games.  These days almost every person, older or younger, woman or man has their favorite mobile phone game, but have you ever wondered why these games became so popular?
Well, there is an ongoing debate about why games are so popular whether you play them on the PC, consoles, or smartphone, as well as which device is best for gaming. The most obvious thing with mobile phone games and the reason for the increase in their popularity is that they are portable. It means that you have access to your favorite distraction whenever and wherever you want. Another reason is that they are pretty cheap and quite often even free. Additionally, they have excellent graphics for such a small device and are undoubtedly fun.  Regardless of the quality of the phone, it is clear that not every phone is good for gaming. If you feel that this aspect is essential, you need to do thorough research before buying to figure out which one can satisfy your demands.
It can be a daunting and time-consuming task, and so with the desire to make a decision easier, we compared four models that, according to manufacturers, carry the title of the best phone for gaming.
Mobile Phone for Gaming
Talking about the best mobile phone for gaming, we feel that it is needed to state these are necessarily overall exceptional devices that have specific gaming features. These units come equipped with enhanced performance, better display, high-end features, and so on. Many phones have all of these, for example a Galaxy S 10+, but gaming phones have much more. Here are things you need to pay attention to when looking for the best phone for gaming.
● Hardware – This phone must have the latest GPU and fast chipsets. Another essential feature is
RAM that in some cases, goes up to 12 GB.
● Gaming mode – It pretty much depends on the power, so these devices must have a strong CPU.
● Display – These phones have big screens, around 6.5 inches with a high resolution and refresh rate. Another significant aspect is pressure sensitivity.
● Cooling – As games use a lot of power, these smartphones heat up more quickly. That's why
they need to be equipped with an excellent cooling mechanism to prevent overheating.
We chose to compare the Razer 2, Asus Rog, Xiaomi Black Shark and the Nubia Red Magic Mars. We
tested these for their performance, specifications, design, and other aspects. Let's see where these phones stand and which one can carry the title of the best android phone for gaming.
Best for Daily Use: Razer Phone 2
In our opinion, the crucial thing to say first is that the incredible power this phone has comes from the Qualcomm Snapdragon mobile phone platform. It is made with excellent hardware, and they made an effort to optimize software to take maximum advantage of it. The manufacturer also made its cooling system to enable users to use the phone for a long time at high performance. It also comes with an option for wireless charging.
Even if the razer phone is a useful gaming device, it doubles the performance if you use it as an everyday phone when you are not playing. This phone is big, heavy and pretty rectangular. You might be turned off by the looks of it at first, but after a while, you will notice how this design has a significant impact on functionality. Whether you are using it for gaming or not, it is impossible not to appreciate the big display and excellent graphics.
Assessment of battery life goes from good to excellent, but it, of course, depends on how it is used and for what. In terms of storage speed, this mobile phone passes with flying colors. It also has a fantastic sound which not only gamers will appreciate but also people who enjoy listening to music or watching videos on their smart devices.
Best Gaming Phone: Asus ROG
This phone is expensive, but it is probably the most potent mobile phone on the market today. The Asus ROG phone has brilliant hardware that no other phone has, and that drastically improves the gaming experience, which makes it a dream device for every passionate gamer. Additionally, it comes with various accessories that take mobile games to another dimension. The appearance of this phone is unique, and it looks a little bit like a teenager designed it. However, the functionality is also here pretty connected with the design. Because of this design, the overclocked CPU can work correctly on exceptionally high power.
It is equipped with beautifully strong loudspeakers like no other phone. It comes with a second USB – C port that enables you to connect to a plethora of accessories designed exclusively for this phone. Some of the best accessories are the AeroActive Cooler, TwinView Dock, and many others.
When it comes to gaming, this phone is nothing like anything you have used so far. There's even software that has a bunch of excellent features such as the best air triggers that aren't physical buttons at all, just sensitive parts that react to the pressure.
Best Accessory Gaming Phone: Xiaomi Black Shark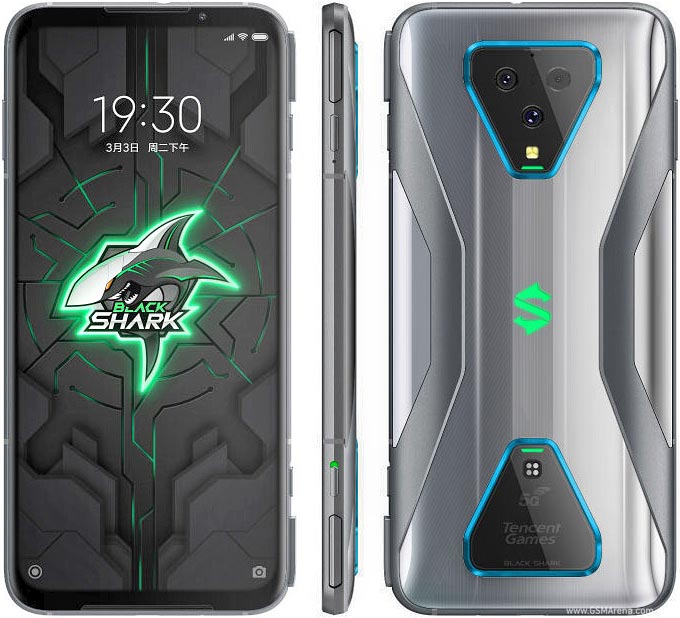 The Black Shark falls under the category of the more affordable gaming mobile phone units. It comes with a big 5.99 inch IPS LCD screen that offers a high resolution and screen ratio. It also includes Qualcomm Snapdragon 845 CPU, up to 8GB RAM, and an Adreno 630 GPU. It's undoubtedly a fast and smooth phone, but there is more to it. If you put it on Extreme mode, it can function on a higher power and use more phone resources. It uses a liquid cooling system that proved to be the top end for PCs but is relatively new for smartphones.
The best thing about this phone is a gamepad 2.0 accessory, which has a joystick D-pad on one side and ABXY buttons on another, which is a significant improvement to the previous version of the gamepad; Controllers can be vital for players. This phone doesn't have good sound quality but does come with impressive battery life. Our tests showed that it could last more than 12 hours when playing videos and more than 13 when loading websites.
Best Value: Nubia Red Magic Mars
What we can say about this phone is that it is the best bang for the buck in the world of smartphones for gaming. This mobile phone comes with pretty good build quality, the black aluminum casing is sturdy but doesn't feel heavy in hand. It has a big display that doesn't come with a notch, which is useful when you are playing in full-screen mode. It doesn't have a high refresh rate like, for example, the Razer 2, so we can say it is a decent display but not an impressive one.
It comes with Android 9Pie, which is cool. It is a slim unit with Snapdragon 845 and 8 GB RAM, which is something we appreciate. Also, it has a big 3,800mAh battery that can last more than a day regardless of how much you use it.
Conclusion
What is clear is that each of these mobile phone models has a lot of impressive features that make them a fantastic gamers' choice. However, the one that genuinely amazed us is the Asus ROG, which isn't so surprising because of all that we mentioned and more and also because they are known to make great gaming devices and peripherals. And if your phone is having issues after a few months of gaming, then make sure to take your device at Cell Phone Repair Bridgewater Mall for a phone checkup or a cell phone screen repair. Do you know what ROG stands for? What is essential for you when buying a smartphone?

About the Author: Thomas Glare is a professional gamer. He participated in various competitions & achieved excellent results. Even Thomas was passionate about PC games, he discovered the world of mobile gaming a few years ago and completely fell in love with it. He is also engaged in the development of mobile apps and knows all the latest in this industry.
This article contains sponsored links.