Today, Funimation announced that it will partner with China's top entertainment platform Bilibili to bring the first-ever Chinese anime (donghua) series, Heaven Official's Blessing("天官赐福") to its streaming service across the world. The anime is based on the wildly popular series of Chinese fantasy novels first published online by Mo Xiang Tong Xiu (墨香铜臭) in 2017.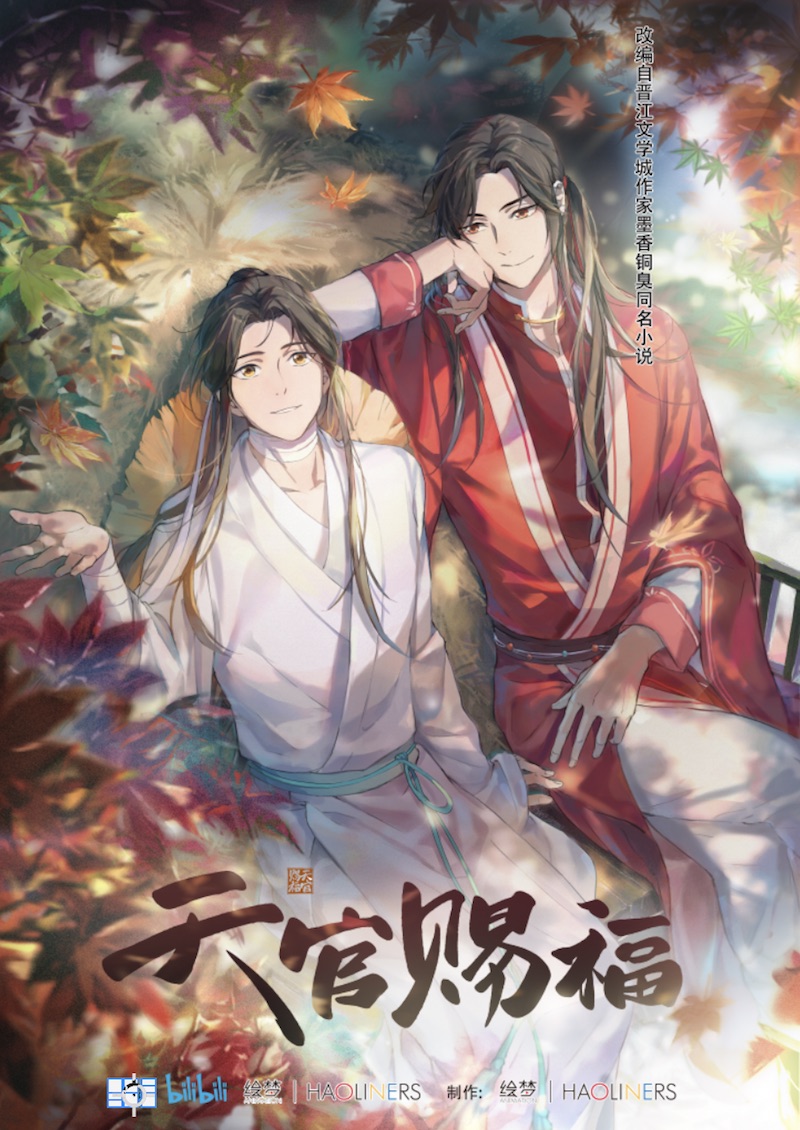 Additional Information
A synopsis of the anime via Funimation can be seen below:
HEAVENS OFFICIAL'S BLESSING tells the story of former Crown Prince Xie Lian, who, after 800 years of "Cultivation," a practice to attain eternal life, supernatural powers, and incredible levels of strength, finally ascends to heaven. However, he is soon banished back to the mortal realm due to an unfortunate string of incidents. He then runs into San Lang, the Ghost King, who later becomes Xie's loyal follower. An extraordinary adventure stars as they learn the truth about the gods in heaven.
"As the breadth of stories and creators continues to expand, we're excited to bring this unique anime to more fans around the world," said Colin Decker, CEO of Funimation Global Group.
"This is a tremendous opportunity to expose Funimation fans to Chinese animation rarely seen in the West," noted Asa Suehira, Funimation's Chief Content Officer. "We're confident that newcomers and fans of the material will enjoy the series and make it as much of a success in the West as it is in the East."
"It is Bilibili's aspiration to produce and share high-quality Chinese anime with the world," said Carly Lee, Bilibili's Vice Chairwoman and Chief Operating Officer. "To that end, we have invested over CNY 1 billion and participated in the production and co-production of over 100 Chinese anime since Bilibili's IPO in 2018, including The Three-Body Problem anime series."
Heaven Official's Blessing will be simultaneously released on Bilibili in China. The 11-episode anime series is co-produced by Bilibili and Haoliners Animation League. Starting October 30, the Chinese anime series with English subtitles will be available on Funimation platforms in the U.S., Canada, United Kingdom, Ireland, Australia and New Zealand. It will also become available this winter in Mexico and Brazil. An English dub will become available in 2021.
Source: Press release
Are you a fan of donghua series? What do you think of Heaven Official's Blessing? Let us know your thoughts in the comments section below.