The personal impact of the global pandemic is one that has been felt by everyone, regardless of age, background or nationality. From a commercial perspective, however, the effects have been more variable. Gaming has, by and large, seen a significant increase in popularity over recent weeks. It's hardly surprising when billions of people are sitting bored in their homes looking for something to do and having exhausted all that Netflix has to offer.
Developers Feeling the Pinch
Yet while downloads are going through the roof, not every aspect of the gaming industry involves individuals on the end of smartphones. Social distancing regulations have had a significant impact in certain niches. Robert Vincent, the top man at casino gaming and slots developer IGT announced a series of cost-saving measures to mitigate disruptions caused by the pandemic. These include an eight-week furlough of staff.
For IGT, the pain is caused by the scale of business it has in Las Vegas. While it has seen the same increase in online activity as other businesses in the sector, these do not make up for the losses incurred while the global gaming capital remains in lockdown. However, the disruption extends beyond Sin City.
Industry Events Delayed and Cancelled
Key events across America and the wider world have had to be put off, or at least moved to cyberspace. Let's take a look at some of those that have been affected so far, and how the industries major companies and organizations have been rising to the challenge.
Irish Poker Goes Online
Today, poker is considered a sport in many circles, and is even under consideration as a possible future Olympic event. As if to prove the point, many WSOP events have gone the way of other sports and been either postponed or cancelled. One notable exception, however, was this month's Irish Open. Originally scheduled to take place at Dublin's Citywest Hotel during the second week of April, the tournament was instead played out online. Pablo Silva emerged victorious, claiming his second major victory of the year and winnings of almost €0.5 million.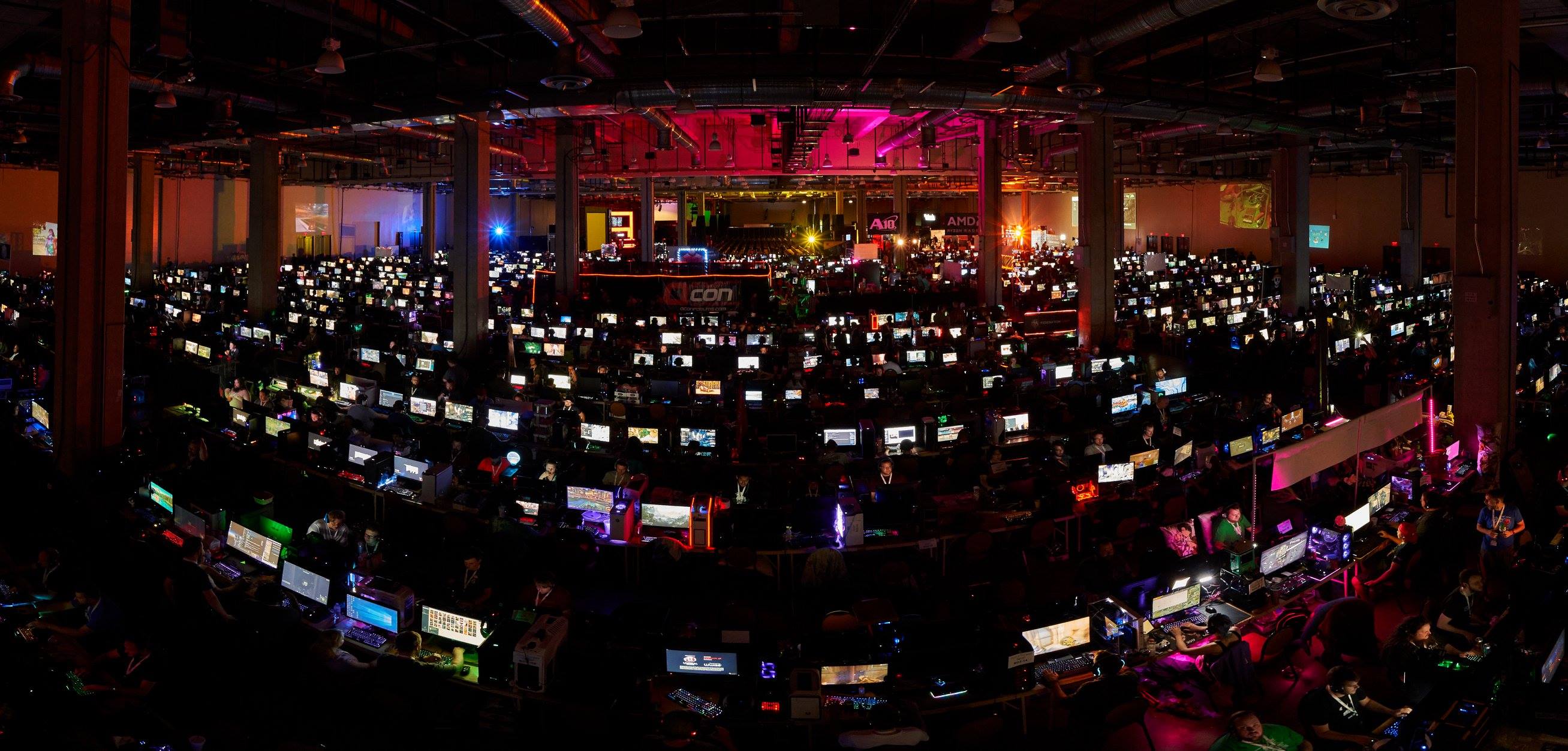 QuakeCon Called Off
Gaming conventions are ten a penny these days, but Quakecon is something a little special. This year celebrates the Texas-based event's 25-year anniversary, and there can be few if any events with such a history. That makes it all the more disappointing that the organizers ultimately felt obliged to call the event off for 2020. The vast majority of Quakecon's 28,500 Twitter followers were supportive when the decision was announced and are already looking forward to 2021.
USC Games Expo Moved to Cyberspace
For developers, the USC Games Expo is one of the most important events of the year. The University of South Carolina will not be welcoming them through its doors this year, but the show will go on. Organizers have confirmed that this year's event will be an all-digital affair, and will kick off on May 12 via a variety of streaming platforms. There's no excuse not to make it along!
Develop: Brighton Pushed Back to November
Finally, a reminder that it is not just US events that are affected. Develop: Brighton is the biggest expo for game developers in the UK and the coastal town of Brighton is the perfect venue. This year, attendees will need to pack a winter coat to keep out that sea breeze, as it has been moved from its usual early summer slot to early November.
This article contains sponsored links.